In December of 2017, Kelly Wang Shanahan and I met at The Echo on one of those super random and spontaneous nights when I decided to socialize past 10pm on a weekday. Issue 14 band Feels had just finished their set, and sweatin' like a hoe in church, I decided to walk outside to get some air and smoke a joint before Issue 10 band The Shrine took the stage. After walking outside and enjoying some sativa hybrid I bought from my local dispensary earlier in the week, I spotted Kelly, pipe in one hand, cocktail in the other. I was stoned, definitely tired, and, like I said, sweaty, so I don't remember our formal introduction, but I do remember her style and hair texture, similar to mine. After socializing throughout the evening with mutual friends by our sides and discovering we're both part Chinese, my interest grew, and intuition quickly convinced me to follow her on Instagram.
After months of watching each other's Instagram Stories and repeatedly running into each other at happenings across the city, it isn't until now, June of 2018, that I have the pleasure of conversing with the woman I've been so interested in getting to know. A few minutes into our conversation, I discover that not only is she as curious as she is determined, beautiful as she is relatable, studious as she is free-spirited: I sadly realize that I haven't had such an authentic and sincere conversation with anyone new in quite a while.
Growing up in the South Bay of Los Angeles, Kelly's parents, both philosophers, enrolled her and her sister in various extracurricular activities throughout the school year, like soccer, sewing, Irish dancing and science camp, but it was her annual trip to China that sparked her creativity and lifelong commitment and curiosity with all things Chinese. As she matured and started identifying as half Chinese, half White—not the other way around—her passions in life came into focus.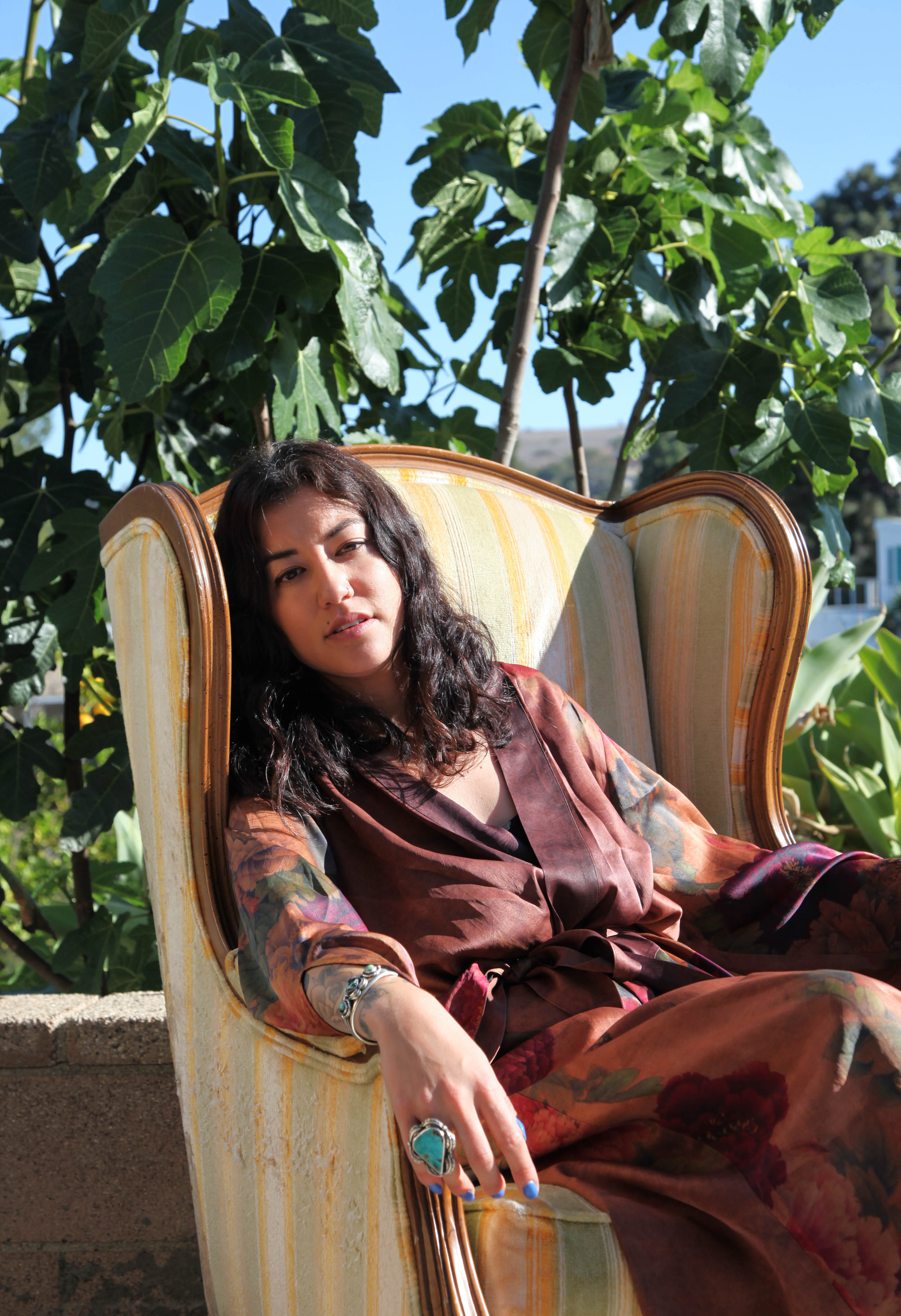 After studying Chinese Studies, Fashion Design, and Entrepreneurship, Kelly founded Ziran, a sustainable womenswear and menswear brand that aspires to weave tradition into the modern world and lead a new generation to live natural, spontaneous and free.
"I grew up sewing and always had an interest in fashion. Every Friday after school, I'd go to Goodwill and Salvation Army and cut up and alter whatever I bought. I took a lot of pride in my personal style and always tried to wear clothes that were styled my own way. I planned on going to law school after high school, but in college, I chose to major in Chinese Studies and minor in Law. When I started researching and writing my senior thesis on fashion in China over the past one-hundred years, I discovered the Xiang Yun Sha silk. I traveled to China that summer and visited the silk farm for the first time—I was blown away. It really spoke to me. I took the LSAT that summer following my trip; I did fine and could have gone to law school, but chose to go straight to fashion school instead. Six years later, I decided to start my own line and exclusively use the Xiang Yun Sha silk. When it came time to name the brand, my Mom suggested Ziran, which literally means "natural, spontaneous and free"; it's the return to self and authenticity, pushing away outside influence, and doing your own thing. The process of making the silk is the physical embodiment of Ziran. If it rains, they don't make it; they rely on the sun, the earth, and the mud. It's a very natural process."
Last year, Kelly traveled to China to produce the short film, The Ziran Way, a poetic love letter to the 500-year-old silk farm that makes this handmade, sustainable silk. When watching the film and listening to the farmers speak with such pride about what they do, you can't help but realize the lack of authenticity and cultural specificity behind today's most successful and innovative companies. Sure, there are eco-friendly fashion brands like Reformation that publicize their sustainably conscious #RefJeans and locally-sourced and ethically manufactured linen cropped tops, but are their fabrics dyed in vegetable juice, bathed in mud, rinsed in the Pearl River, laid under bamboo rods, and baked in the sun? I don't think so. By using ancient techniques to design modern silhouettes, Ziran is an example of culturally charged slow fashion that opts for quality over quantity and preserving tradition over unethical monetization.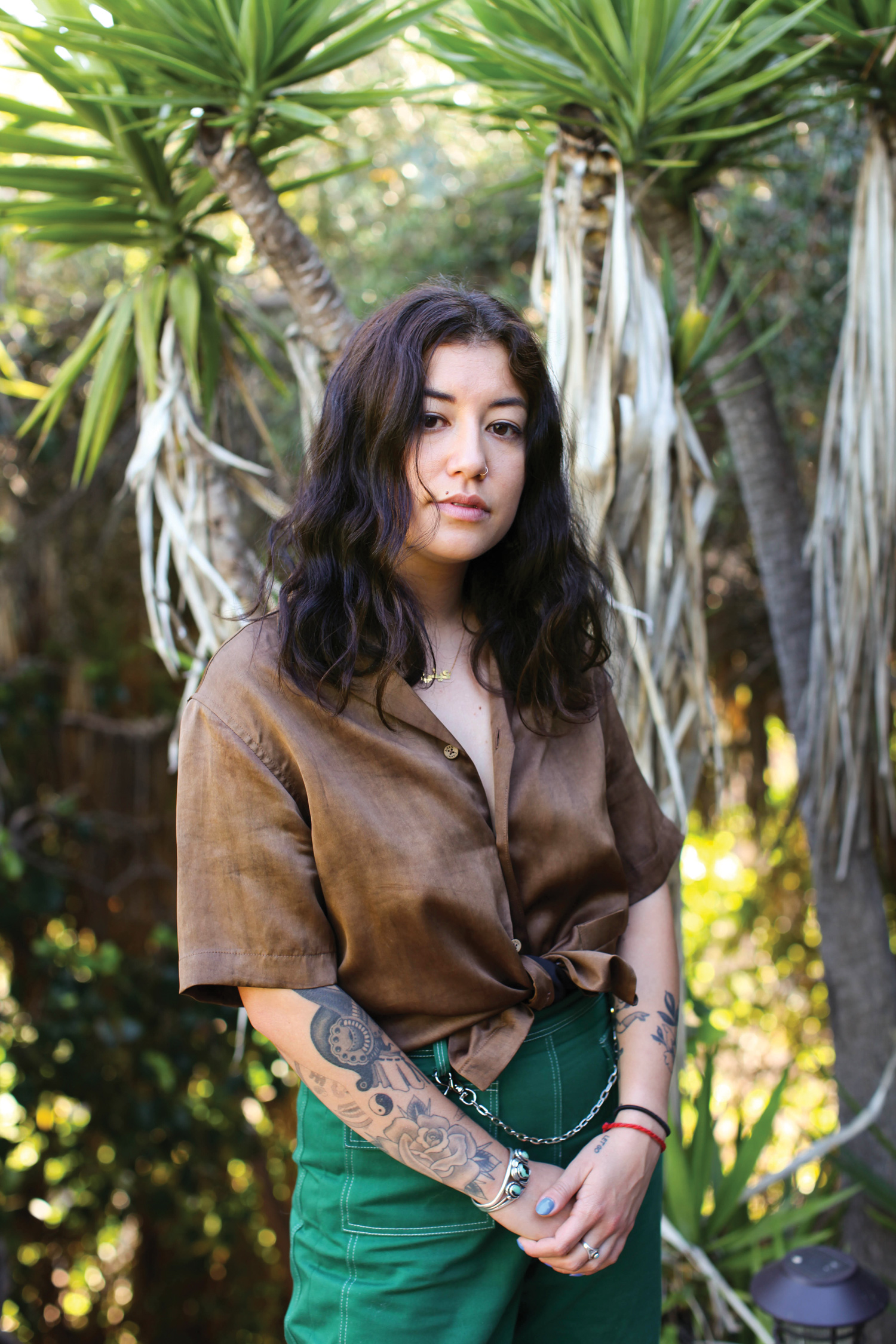 "People view Chinese-made products as cheap, or fake, or a knock-off, but there's this beautiful culture there that hasn't had the opportunity to voice and express itself in the West in an authentic way. It's similar to the way Asian women are fetishized; there is a lot that people don't know about us. Given my cultural background, I can bridge both worlds, and hopefully, in turn, can bring the two together."
When asked what the future holds for Ziran, Kelly reveals, "Building a brand takes time, especially a brand with meaning. If Ziran can't sustain itself, I'd like to distribute the silk and sell it wholesale to other like-minded brands. I can be the liaison between China and the West. Currently, we're the only brand in the United States using this silk. I often think about the mission of Ziran and living the Ziran way, and a big part of that is sharing the silk, leading a new generation and preserving cultural heritage. If my ultimate goal is to share and keep this tradition going, it needs to be bigger than just me. This tradition is dying. There are only a couple people still making it. Maybe this small niche brand isn't really going to affect change without moving into distribution."
Although this all-natural, sustainable silk costs more money than any other silk on the market, it's steeped in tradition and carries with it a history that can't be imitated. "The brand's longevity keeps me up at night, for sure. From the outside, you would never know."
Towards the end of the conversation, having lost track of time, I end by asking Kelly what advice she has for young creatives interested in starting their own brand. "Don't get swallowed by fear. Don't let money, or the thought of not having money, cloud your judgment. I'm in the trenches, I feel scared, but I remind myself that this is the time to keep pushing forward, figure it out, and not let that fear stop you."
For more from Kelly Wang, follow her on Instagram.