This is the era of independent music. Creatives now have abundant platforms to better explore their capacity as artists, create work that best channels what they envision in its truest form, and push it easily out into the world. It's a progressive space, in combination with a social climate that is more receptive than ever to the special and strange. Audiences are no longer impressed by the inauthentic and predictable, and musicians are taking heed to step up and place greater emphasis on the quality of their style and what makes them unique.
Artists are now more inclined to incorporate stylized elements in their work, yielding abstract, genre-blending productions. However, even in this "anything-goes," and overwhelming DIY musical climate, artists still face challenges, primarily oversaturation. Sure, with a few clicks you can upload your song to Spotify, but so can everyone else. With so much noise and all of the fancy production tactics, there's something to be said about the power and authenticity of minimalism and simplicity. 
Singer-songwriter Francis Blume sees the beauty and intricacies in the clean and clear approach. There is boldness in being raw and transparent in lyricism and production because it doesn't leave much for the artist to hide or blend into; it allows for the emotional intent to come through clearly and dynamically. Blume's rich vocals and bluesy, rock and roll approach harken back to the sound styles from the late 50s to the late 60s, where an emphasis on unclouded storylines allow for open interpretation and emotional messages to be applicable. Though the San Diegan vocalist only has a handful of songs available to stream currently, Francis Blume is carving his own path, spotlighting the power and captivating quality of clear soulful lyricism within his rock and roll groove. Each track transports listeners into a romanticized zone of raw love loss as spouts his potent narrative and heart-tugging vocals. On a warm, bright Saturday morning, the evolving singer-songwriter began the day with waffles, a traditional start to the weekend in his household. Blume resides in Vista, California and was relaxing at home enjoying the day when he jumped on a call with me, ready to delve into the journey that led him to his recently rekindled relationship with music and upcoming projects including his debut album with the working title, Lado de Loma.
Tell me about how you initially discovered music.
My parents were very much into music so it played a crucial role when I was growing up. My mom is British so I was raised heavily on UK music from the 60s to 70s like The Beatles and The Who. They quickly became my favorite bands from a very early age. My dad was sort of on the other side of the spectrum, preferring more punk artists like the Clash. He was also very into the 80s era of artists for some reason so we would listen to bands like Squeeze but yes, although I didn't necessarily grow up learning to play instruments, definitely being raised up by two passionate music enthusiasts made music essential for me.
When did you start defining your own musical taste apart from what influenced you at home?
That was probably between junior high to freshman year of high school, 2003 or 2004. I grew up skateboarding and one of my favorite things about it was how much music it introduced me too. I would just constantly pour over internet skate videos and hear all these songs from different bands like Sex Pistols, Chamber Brothers, and Zeppelin. The Internet had just started becoming a more viable tool too so I was able to look up all the tracks I was hearing in these videos. I had the freedom to research, branch off, and explore my own music path, which involved a lot of the more classic heavy rock sounds. My taste at the time was harder and grimier than what most kids in junior high were probably listening to at the time. Some of my favorite artists up until the end of middle school were Metallica and Zeppelin. I was just kind of a naïve purist because I thought the newer stuff was garbage and nothing compared to the classics.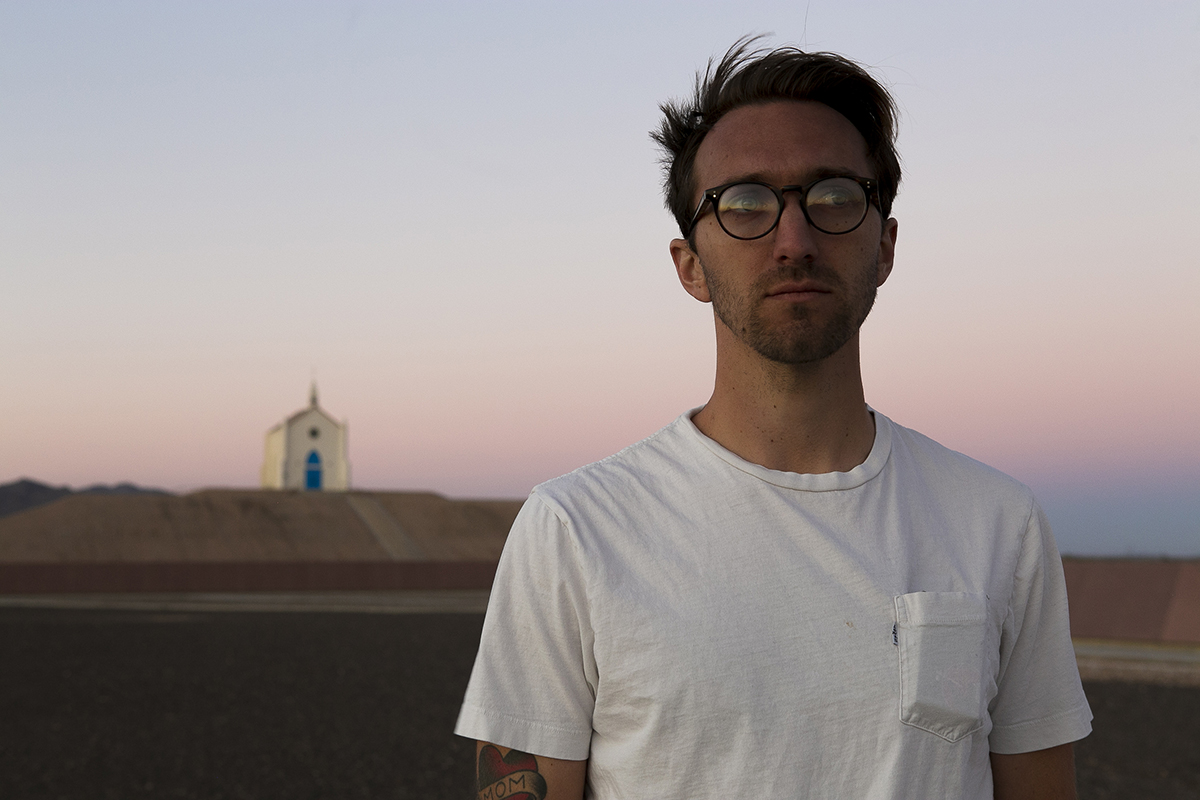 Were you a Limewire kid growing up?
Yes! In junior high I definitely used LimeWire. I didn't personally have it but my buddies did and that was an incredible hub for music curation. Being able to download tunes like that was nuts. I would say my main sources for music digging was between LimeWire and my older brother. He was like pretty much a LimeWire library in and of his own. He just had and knew every track I could think of. He was also deeply influenced by my folks in terms of music taste and influence but I think he took it to the umpteenth degree. With the combination of him and LimeWire, I had an entire encyclopedia of world music.
Do you remember a particular moment that solidified music being something you wanted to pursue?
I would say it all started with The Who's "Pinball Wizard." I was around 13 years old and obsessed with that song for some reason. I still don't know what it was exactly about that tune that resonated with me but one day I was just inspired to try and learn that song. I started fiddling around with my friend's guitar to figure out if I really wanted to try and play. I begged my folks for a long time and finally got me my own guitar. I very quickly realized that the chords were too advanced for my novice fingers so I had to work up to it. "Pinball Wizard" was such a random song choice but it gave me a goal to aim for so I learned other songs, worked on my technique and eventually got to the point where I could play it.
There is a 50s blues-soul quality in your tone and sound, and our lyricism has a simplicity and purity that is reminiscent of 60s love songs. Do you draw from those periods? If so, what about it do you feel influences your direction of music?
I really enjoy the concept of those "simple" love songs from the mid to late 50s to the 60s. I didn't really start messing around with that sound style until I was well into my 20s though. There was something about what musicians like Buddy Holly and Roy Orbison did with lyricism where if you were to compare it to my generation of love songs, they were written in a way that was really relatable. Current music and lyricism, I feel, tend to be more nuanced and complicated where artists elude to cryptic metaphors and difficult situations to express what they're feeling or thinking. Not to say one method is better than the other but the musicians from the 50s and 60s that wrote those love songs story-told in more general and simple terms. The beauty in that is that it allowed more freedom for open audience application. 
Are there other sources you draw from or musicians that influence your sound?
I draw from film and television but literature really inspires me. I'm a huge Tolkien nerd. The fantasy genre has a pretty significant influence on me because it contains some of the most beautiful descriptive languages especially when it comes to scenery, emotion, and relationship. Traveling is something that always fills the well of inspiration. In high school, I was constantly daydreaming about traveling off to different places around the world and have always had that wanderlust mindset. When I was around 25, I lived in a little village called Lifton, in the county of Devon located on the southwest side of England, for about a year or so. Actually, one of the songs on the record was written describing the landscape and village the family and I lived in. Inspiration struck when the family and I were coming back from a nice walk along the wharves.
Were you traveling anywhere in particular that inspired you to write "Sad Boy"?
That song actually came about rather randomly one night when I was giving my son a bath at home. He was a little over a year old and normally loved his bath time but on that particular night, he was having an especially difficult time and was just sitting in the tub crying. I had a miniature guitar which I pulled out sometimes and he would just smile and splash around while I played. I was trying to cheer him up but also jesting him a little bit so I just started strumming this melody and humming, "I was such a sad boy." After the bath I started thinking, I actually really like the tune and kept plucking away at it. I wrote three-quarters of the song in 20-30 minutes that night and recorded it on my phone. I woke up the next morning and finished the rest in bed and it eventually became the tune to "Sad Boy."
On "Gone for Good" you dive into love loss and coming to terms with the reality of your situation. Was there a particular moment in your life that triggered inspiration for the song?
That was another one that fell into place randomly too. "Gone for Good" was written sometime between April and May of 2017 during a particularly rough period for me, financially and career-wise. I was stressing about my work, overwhelmed, and feeling quite miserable. In the midst of that sadness, I just started picking at my guitar and strumming some chords. I found a progression that was pleasant sounding and it just took off from there. I was listening to a lot of Gram Parsons at the time and wanted to take a whack at Gram's music style.
The way the song was written was actually opposite to my usual songwriting process. Typically, I would have something written down that I could work with and then hit voice record. With "Gone for Good" I just hit record and freestyled. The song you hear now in its finalized form hasn't really been altered or reworked from its initial inception. The song was kind of three and a half minutes of freestyle and all came together in about a half hour. It just happened that I got particularly lucky with "Sad Boy" and "Gone for Good."  I haven't tried that freestyle method again yet and I'm not even sure if it would work as well. So, the song didn't exactly come from a place of love loss. I was feeling vulnerable due to other circumstances and on my way to being depressed.  I guess it may have been from that Gram's influence since he typically sources his lyricism from love loss.
You're dropping your debut album very soon. Tell me about how the creative process has been going.
We started this project back in February of 2018 and are projecting to launch the debut by end of August. Before that, I had sort of put music on the backburner. I took a break from music and stopped playing live for a few years. I did not put a lot of time into writing songs either, just a handful of tunes in the past 2016 up until 2018. Come February of 2018, a buddy of mine, Brad Shaw, runs a studio up in Carlsbad. He invited me to come over and record a couple of songs. I was hesitant because I didn't have anything new and fresh. He said, "Let's just try it. What do you have to lose?" I went over, recorded a few demos and from that point, he was just kind of like, "I think we have something here. We could do an EP." I was like wow, alright, just trying to wrap my head around it since I had just come out of this headspace of not really pursuing music as much and jumping right into creating a whole EP.
That put a little fire in my belly and I started writing more consistently again, about a song or tune a week and the ball just kept rolling. When we had a couple of songs down, he suggested that we create a record instead. It was only last April when we finally had a direction for the record that felt solid. It has been an incredible process and experience. I had a couple of really talented friends jump in and play on the record. Johnathan Hall played guitar for about 90% of the record. Dan Bailey is an incredible drummer and plays with Father John Misty; he has a studio in Lake Forest where I sent him some demos to listen to. He offered to play on those as well as the entire record. The generosity of these guys has been so humbling and amazing.
If you're looking at the scope of the industry today, is there something in the way it's developing that you feel like something is missing or needs to be removed from the landscape?
I've become more opinionated and sensitive to the industry now that I have taken pursuing music more seriously. There are some things about music that really piss me off but also some things that give me hope for the industry. There are a lot of problems/issues you can find in pop music where it is at times very clear that the industry is taking advantage an artist and squeezing whatever profit they could make out of the individual regardless of what happens to said person. This is nothing new in this industry obviously, but it's just now been perfected. I would like to see more transparency for the general public to understand the work that went behind their favorite albums and tracks. Bringing awareness to those listeners allows them to be a bit more emotionally invested and involved. People do not typically realize that there is usually a team of songwriters and producers behind a particular song they like or maybe it is a cultural thing that people don't care to dig much further.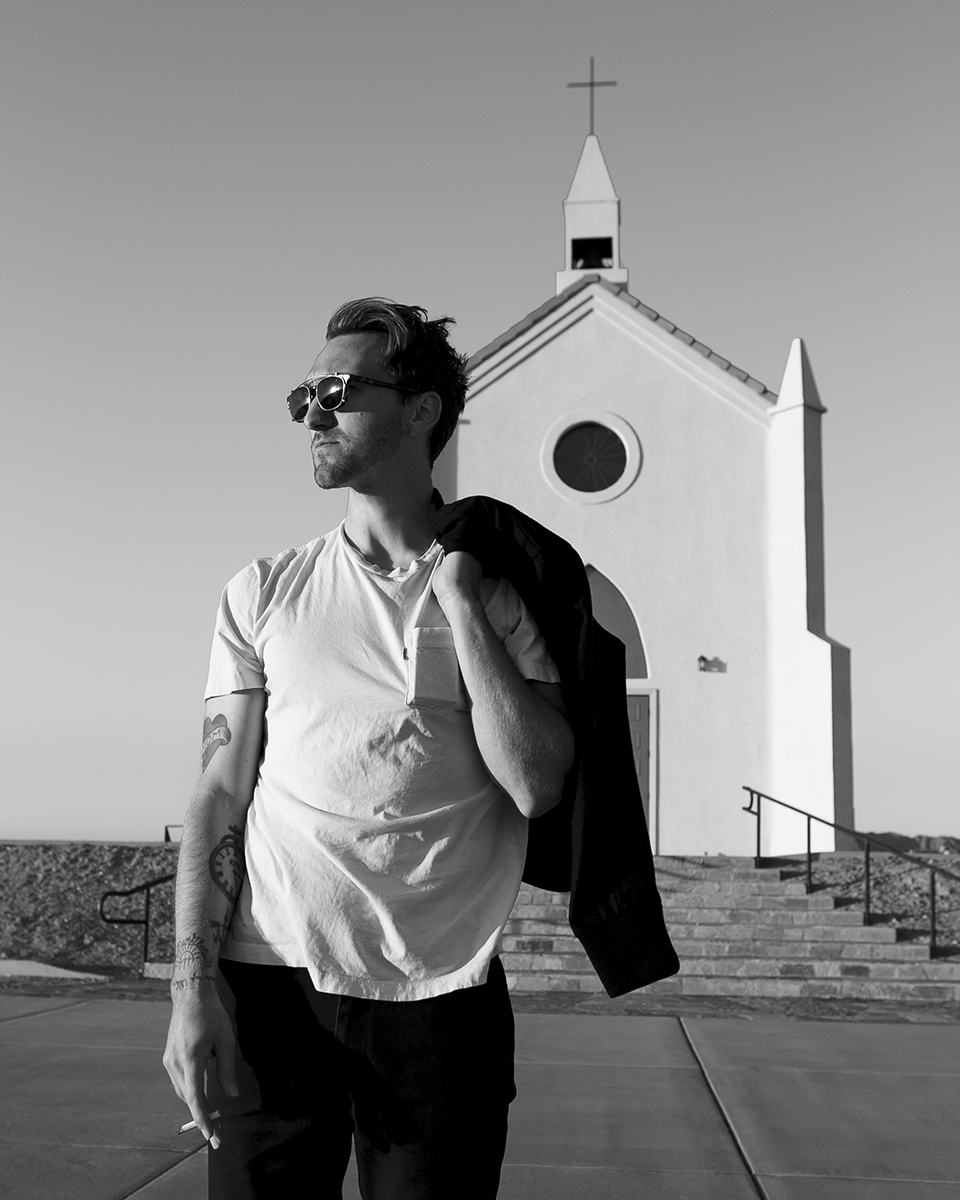 Although, I am seeing a rise in opportunities of exposure for independent artists through streaming, because this may be the first time an indie artist can self-produce and get their music to ears of anybody globally without touring or being part of a label. The oversaturation, however, makes it harder to weed through what is out there and it is not really possible to make money through streaming as streaming is mainly for exposure. Not to say making money is the end all, but it can be sort of self-defeating when people keep expecting exposure as payment or trade as part of the norm. At what point does exposure turn into compensation/profit? Exposure is amazing because it does get it to the ears and hands of people but it alone cannot sustain a career.
I think steps are being made for improvement from what I've seen. One of the recent activities that really impressed me was the Sofar Sound shows. The whole concept behind that gives me hope because it provides opportunities for smaller and newer artists to perform to an intentional audience and build a following from there. People who go to these shows are actually interested in discovering new music or artists rather than having just shown up at a bar where the artist happens to be hammering out an hour set.
Besides dropping the new album, are there any future projects and events we can look forward to or that you are eager to work on?
The second album is pretty much completely written and not to get too far ahead of myself but I am really excited about the next one after too! Once we're done with [the second] and have released the first one, we are going to get right on the third one. We actually held back on some songs during this run of recording and will release a follow-up EP sometime in early 2020. It's going to be a little B-side release once the first record comes out sometime around late August. In terms of shows, we're doing the Rhythm and Brews festival that Matt Costa is headlining and just kind of booking shows all around the San Diego area. I'll be making my way towards LA by the summertime and of course, our Instagram will keep you up to date on all future show dates and events.
For more from Francis Blume, follow him on Instagram.