I've known John Kalnins since we were 11 years old. Whenever he said he was gonna do something, he did it. I have a distinct memory of watching in horror as he ate a lemon on a dare, his nose promptly gushing blood the moment he bit through its skin. We kept telling him that he didn't have to, but at that point he'd already committed, and there was no turning back. The same thing happened with wasabi once. Another time with sand.
As far as I'm aware, John isn't eating weird stuff anymore like he did in middle school, but he never lost that sense of conviction — so when he told me he was starting Idle New York with cofounder Carr Bonner, I knew he was serious.
I met Carr over the phone about a year ago and we instantly vibed. Fast forward a few months and I'm working on IDLE with them, and a huge part of that was Carr's limitless sense of excitement, bringing the stoke about everything from tattoos to music to skateboarding. I could immediately tell that the brand represented a convergence of all his and John's passions into one.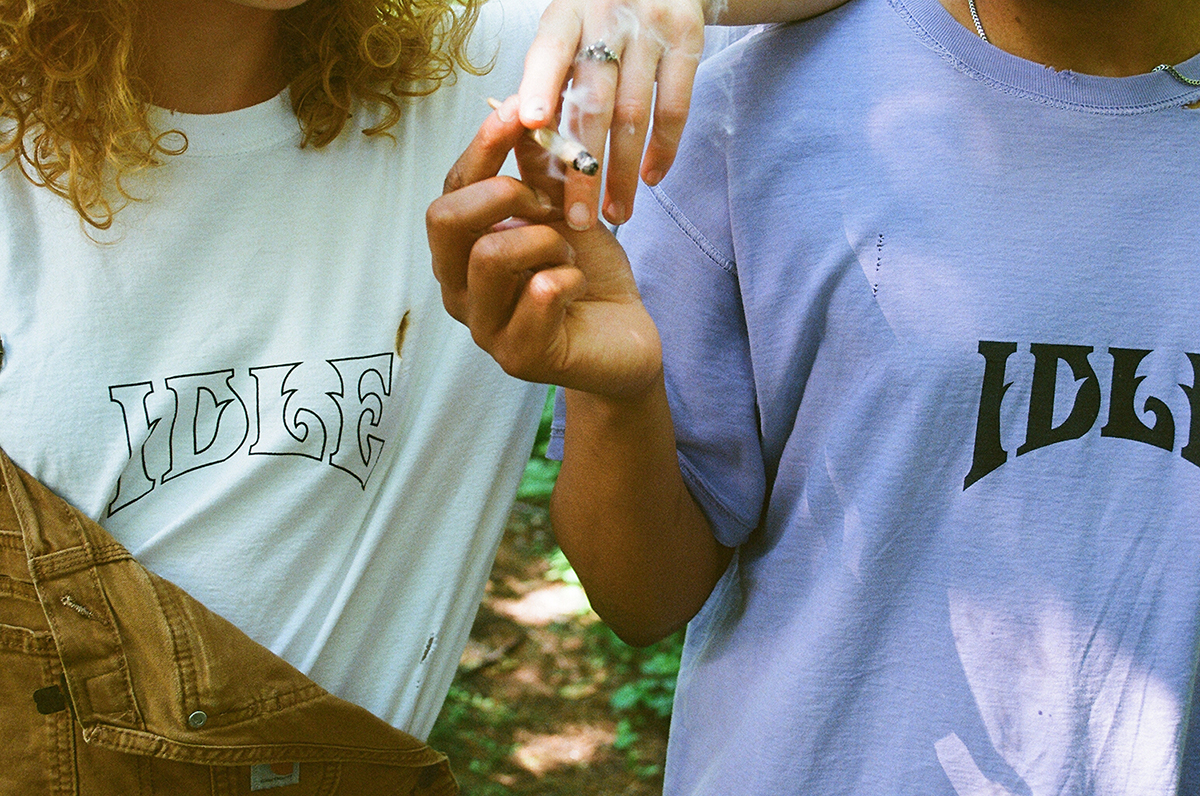 You two come from very different backgrounds, both experientially and creatively — though it's hard to separate one from the other. How did that inform your personal style, and moreover the brand?
JK: I had a bit of an identity crisis from ages 4 through 21. When you're young, you're still forming your identity, and that involves soaking up everything around you. I distinctly remember my Dominican foster mom putting a bowl on my head to give me a haircut and sending me off to photo day in 3rd grade dressed in a brown suede FUBU jumpsuit she got me at Marshalls. Things changed quite a bit after I was adopted.
I was lucky enough to get into a private school, which involved a transformation from FUBU and Timbs to Vineyard Vines and Croakies. During that time, I felt a constant tug-of-war between the street style I grew up with and this preppy world I had adopted, or that had adopted me. I realized sometime in the past few years that I don't have to be only one of those things. That's what makes me who I am as an individual, and as a creative. I pull equally from memories of growing up in a tougher situation and taking trips to places I never could have imagined in high school. Kind of a misfit that doesn't belong in the street or the country club, but sits somewhere in between.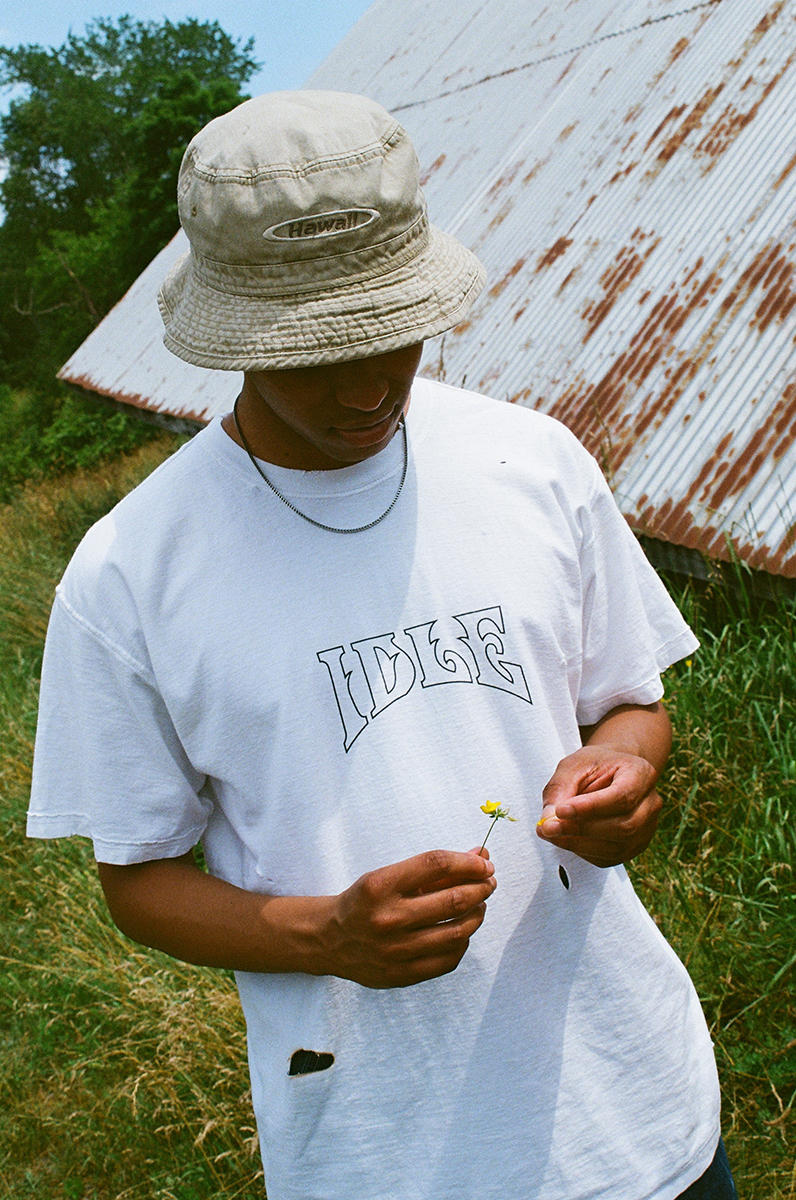 CB: I grew up in Durham, North Carolina. The preppy uniform there was in full effect, at least in my high school. I remember this ever-present longing to be a little different than everyone else — it sounds cliché, but it was true. One of my biggest fears was always being lumped into a majority and assumed to be the same. I don't know if it was because I wanted to be noticed, or if I just wanted to challenge that system. Whatever it was, my first pair of Vans gave me that feeling. They were grey Half Cabs — I really looked up to Steve Caballero. I remember people calling them ugly to my face, and for some reason I kind of liked that. By no means was I pushing fashion boundaries by wearing rolled-up jeans, Half Cabs, hoodies, and jackets, but I guess you could say I was pushing my own comfort zone.
Music has also been a huge part of my life since early high school. I started playing the drums when I was 10, but didn't find a true passion for music until I was 15 or so. The music I listened to definitely complimented my "rebellious" high school fashion sense, as I was always drawn to 90s music like Alice in Chains, Stone Temple Pilots, Soundgarden, Mudhoney, RHCP, et cetera. I would always offer to drive my friends around in high school just so I could have control of the song selection and the volume, which was always far too high for any sort of conversation. The more I think about it, the more I realize my ever-changing music taste has informed my sense of fashion. I would describe my personal style right now as very 90s-inspired — usually a middle-part, a short-sleeve over a long-sleeve, baggy blue jeans, and some dumb pair of shoes.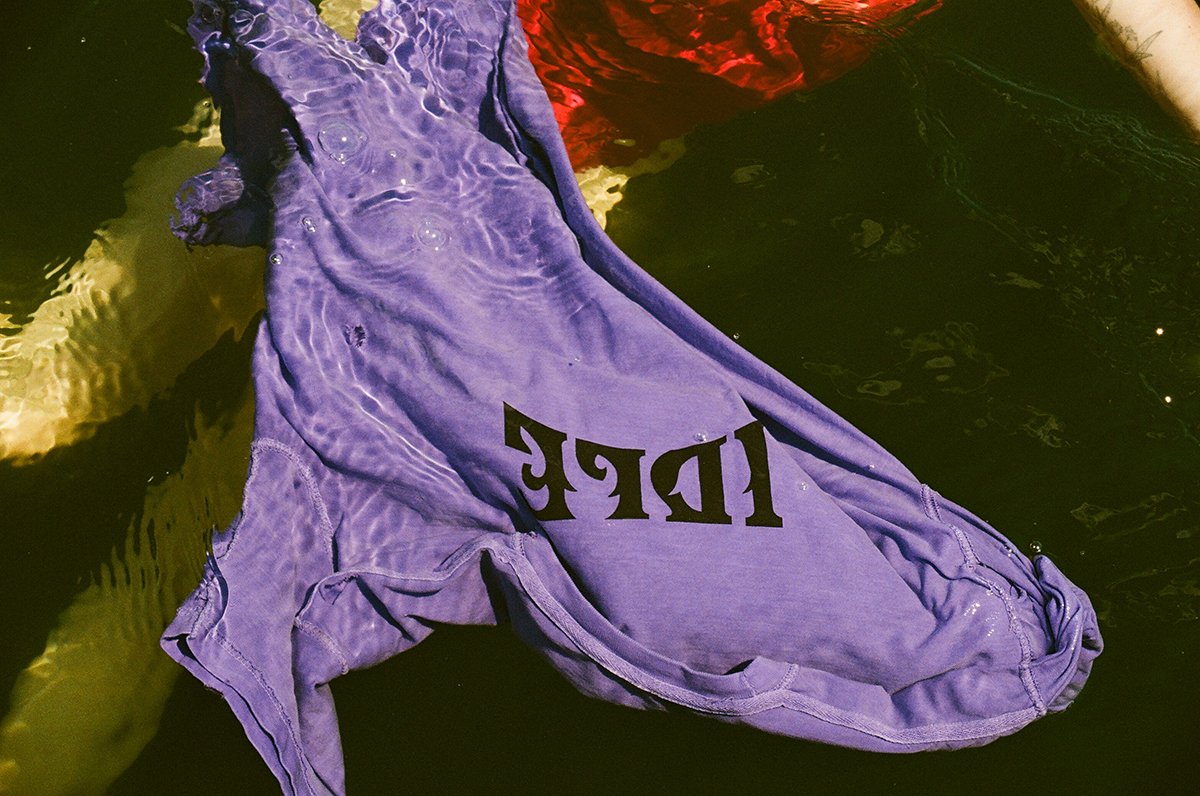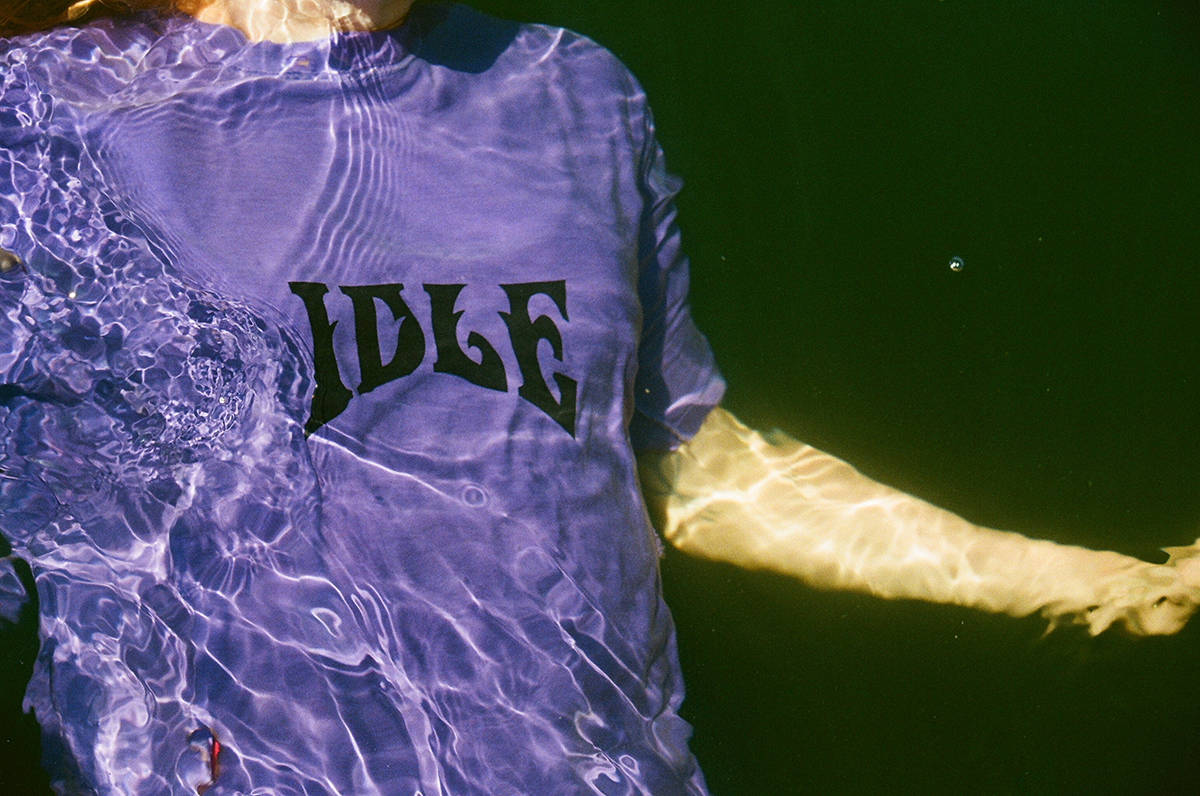 Other than an appreciation for fashion, the central theme that ties you two together seems to be an affinity for the East Coast, with NYC being its cultural center in a lot of ways. How did you two meet, and what brought you to New York?
CB: John and I met in Boston while I was attending my sophomore year of college at Berklee and John was getting ready to join the Navy. I started working at J.Crew to make some extra cash so I could do whatever the fuck you do when you're at school in Boston. John was trying to make some extra cash to do whatever the fuck you do before joining the Navy. Anyway, we literally worked one shift together and right when we clocked out, we went for burgers. He and I learned a lot about each other that night—we were pretty transparent for having just met. We ended up rooming together for a summer in Boston, took a weekend road trip to New York, and decided we would live here one day. That day would come sooner than either of us thought.
The winter after we lived together in Boston, we hit a Rowing Blazers x Paterson pop-up on Newbury Street. John has a distinct memory of walking out after a few beers and saying, "How crazy would it be if we both moved to New York, work for Rowing Blazers, then start our own thing?" Talk about speaking things into existence, but that's exactly what happened — John and I opened the flagship Rowing Blazers store before parting ways with the company to work on Idle.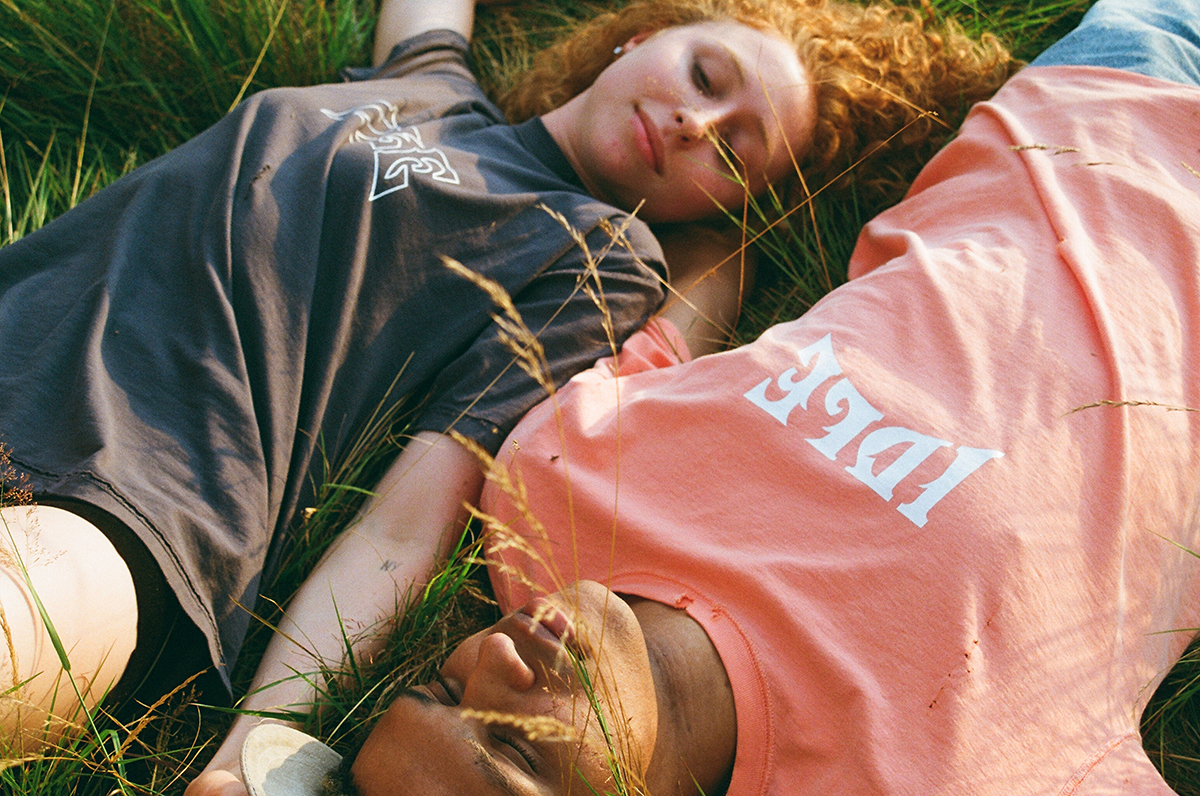 What's the story behind the name Idle New York?
CB: For the longest time, John and I talked about starting a project like this in Boston, but it was just talk. We both remember sitting around idly, just waiting to actually make a move. We moved to New York, and got to work that very same day. Something we had observed upon moving to the city was that nothing was ever idle. The cars, the lights, the people, the sounds — there was never an idle moment. The name captures that because "Idle New York" is not something you would ever hear.
What's the hardest part of starting a brand from scratch?
JK: One of the toughest things is realizing that your brand story doesn't have to be complete for you to start. You don't have to have it all figured out to take the plunge. I think it's more impactful and honest to let your brand's story tell itself rather than being overly-predetermining.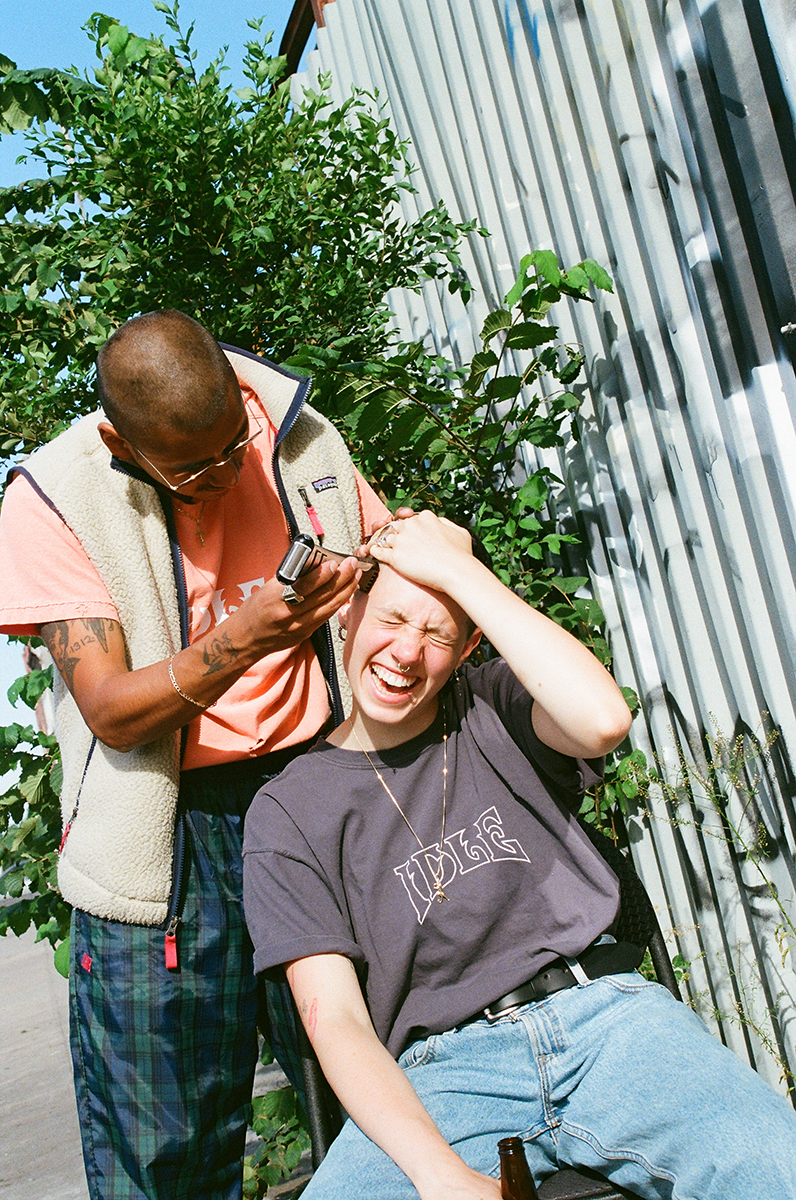 How has the brand evolved since you started?
JK: We went from prep-workwear to prep-streetwear to something indescribable, what Carr calls "that drip you can't teach." It's something like an old guy on vacation. He gives no fucks, but that's what's cool about him. He's got so much style, but has no idea. There's beauty in effortlessness, and we want to bring that attitude into everything we make and do.
Does the new direction have anything to do with the "dad style" movement?
CB: We love the whole casual, relaxed, preppy thing, so I suppose you could say it's dad style, but we're really trying to do our own thing. Along with a lookbook (shot by Molly Kirk) and brand video (filmed and edited by Austin Heye), we just dropped our first shirt — the Soft Boi tee — and wanted it to have a distressed, lived-in, washed-out look. Something that looks like it has some history to it, like your wife Karen told you to throw it out but you don't really care. And when you don't care, your individuality comes out. Idle is about wearing what you want to wear, and looking how you want to look.
Are there any brands you're seeking to channel?
JK: No — that's kinda the whole point. We're plugged into an amazing creative community, and want to let each contributor's originality speak for itself. Young creatives have a unique perspective because we still haven't been "broken in," so to speak. A few of us work in fashion, but our whole goal with the brand is doing something that doesn't feel like work — making art for art's sake since the industry's lacking that sort of soul.
For more from Idle New York, follow them on Instagram. 
For more from writer Joe Chafkin, follow him on Instagram. 
For more from photographer Molly Kirk, follow her on Instagram.