With her signature floral jumpsuit and body convulsing guitar solos, you would never think Liz Cooper was shy. The way her and The Stampede command the audience as soon as they take the stage, there's no sign of timid behind this power trio. But, after meeting with Cooper after the band's jaw-dropping set at The Fillmore in San Francisco last week, you can catch glimpses of the reserved-nature of the Baltimore-native. That same shy girl is nowhere to be found as she drops deep into a face-melting psychedelic four-minute guitar solo bending over backwards as if being taken up from a higher force.
"I wanted to grow as a human and a musician so I had to quickly get over being painfully shy. I moved to Nashville as a scared and unconfident 19-year-old so I had to continually challenge myself and put myself out there. Now, as a 25-year-old I feel like I've grown so much confidence. Of course, I will always be awkward, but I'm learning to love that," said Cooper. 
Liz is much more than a lead singer/guitarist of a three piece country-folk infused indie psychedelic band from the musically diverse Nashville. She is a commander of mojo, a conductor of the in-between, and the guide to that groove you once knew long ago. Consider The Stampede as her advisors of the journey, the enforcers, the glue between it all. Grant Prettyman takes you to school on how to gracefully rock your way through a psychedelic bass solo while looking handsome as hell; Ryan Usher the steady rock behind the drum kit who keeps you in reality, with the enthusiasm and stage presence that mirrors the great Freddy Mercury. Liz and her Stampede invite you to come away with them down their own soulful rock-n-roll rabbit hole with each song.
Her first full album Window Flowers, which released in August of this year on Sleepyhead Records via Thirty Tigers (Sturgil Simpson) is a bit different from Cooper's 2014 EP Monsters. She broke free from the largely conventional arrangements and put her own spin on what it means to bring, folk, country, and psychedelic rock together. Each song has its own journey, tells its own story. Cooper aims to take you to another realm, and her methods of travel, change with each track.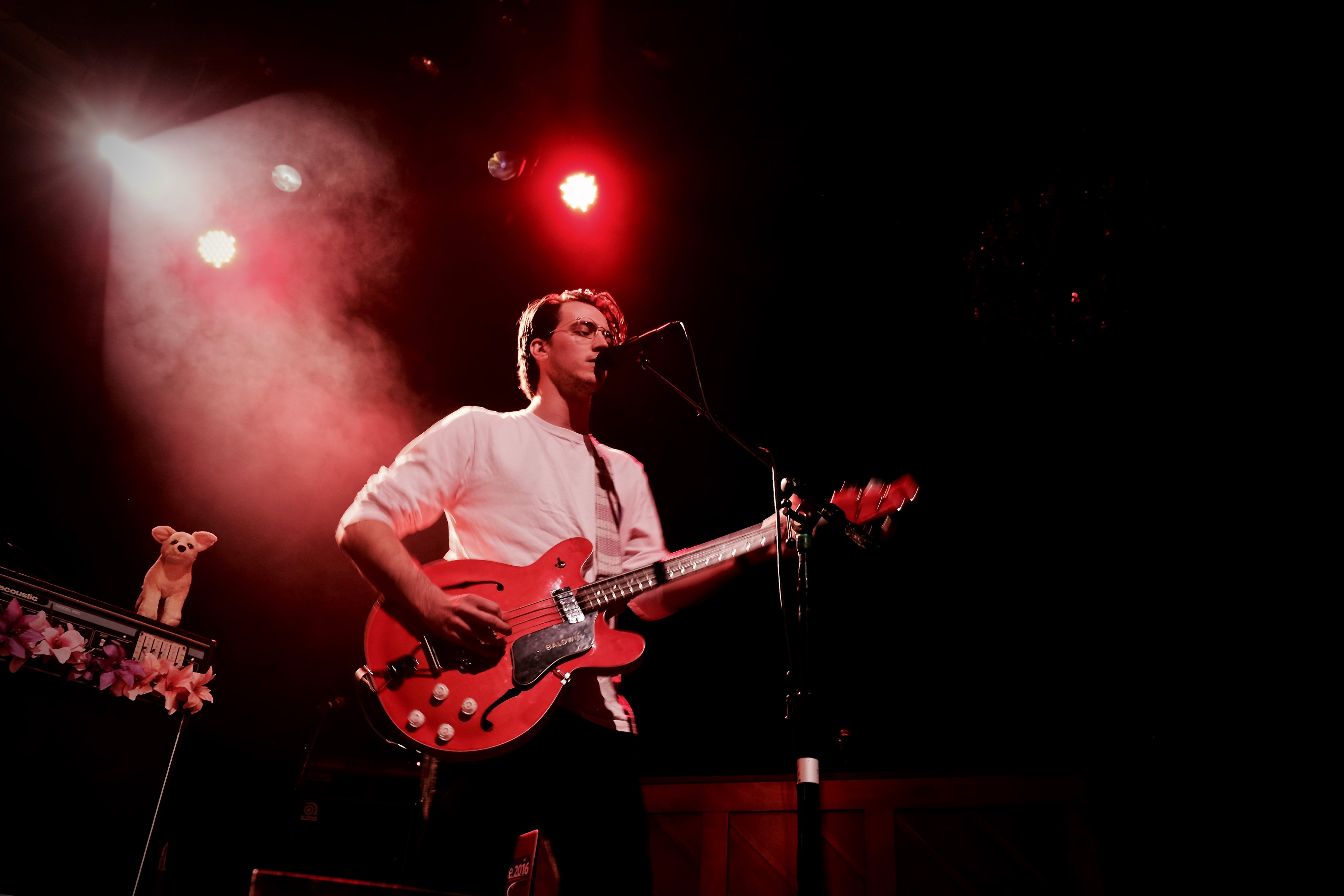 A Baltimore native, Cooper was damaged by the Freddie Gray riots in her hometown; she was hurt, deeply and personally. She took to her music to try and find that light, and out came the track "The Night," a dreamy ode to the people to combat this sadness and hatred with dancing. "Sometimes I'm really intentional with [a song], but other times I'll write it and be like, I don't really know what that means," she commented about the track in a recent interview with Rolling Stone, "and then later on it means something else." Then there is the smooth foot tapping track "Mountain Man," a song which Cooper describes her ideal sanctuary where her and her mountain man can live in a cabin on top of a hill, rocking back and forth on the porch as they watch the sunset over the horizon and the grass grow. "We were just talking about what we wanted when we were old," she told Rolling Stone. "We were like, 'I just want to be sitting on a mountain one day, with my mountain man, on the front porch, just in a rocking chair.'"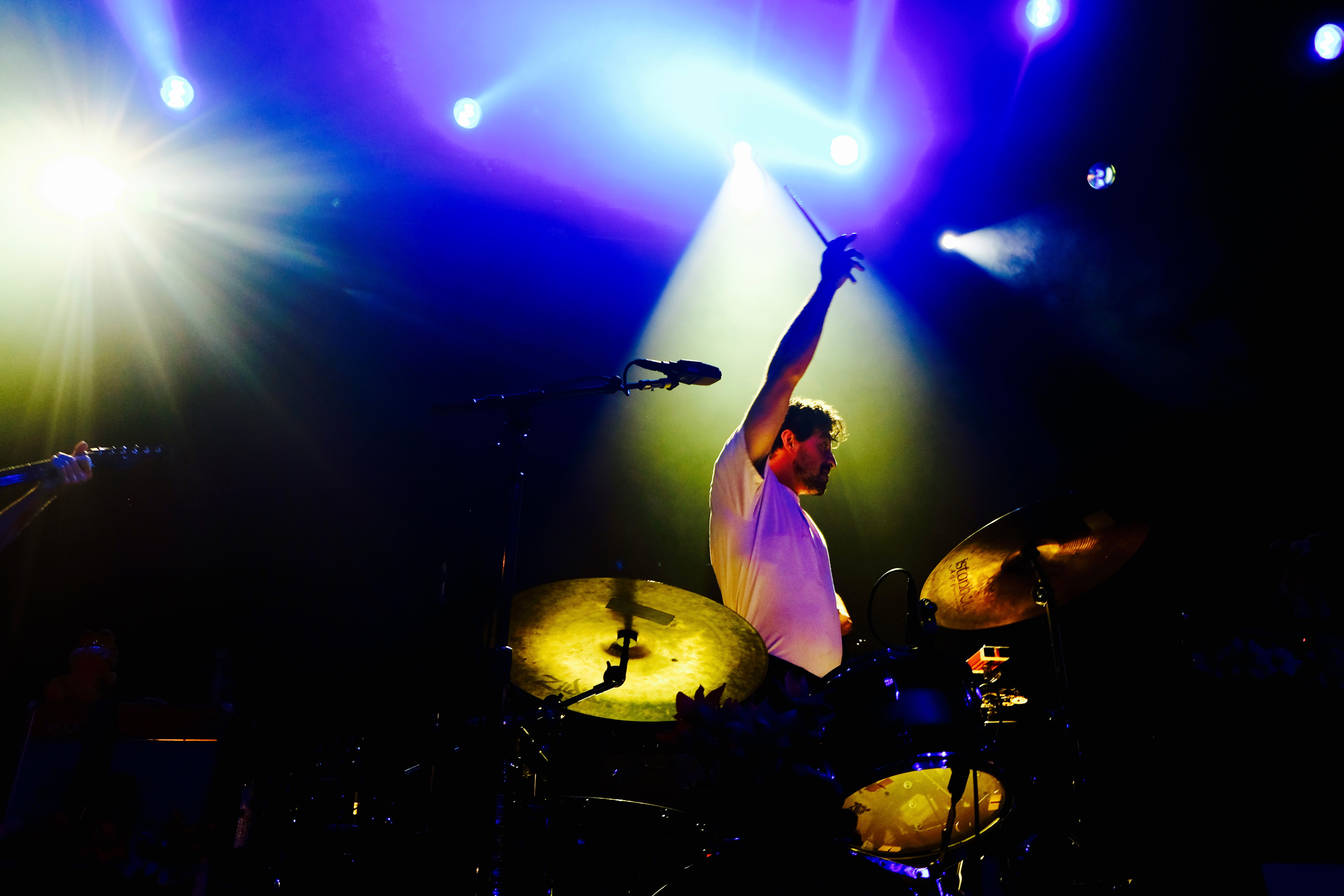 Since the release of Window Flowers, Liz and The Stampede have been stampeding their way across the U.S. Rocking dive bars and theaters, playing with bands such as Lord Huron, Houndmouth and Phosphorescent. Her tour continues well into February with a stop almost every night.
For more from Liz Cooper and The Stampede, follow her on Instagram.