This is a preview of our piece on Lizette Hernandez, which will be featured in upcoming issue 20, out this October.
When I first found Lizette's work, the first thing that popped into my head and the head of many of my friends were those memories of Mexico—how many diasporas have brought their native country to the United States. When I stepped into Lizette's studio space, I was transported to my late grandma's casita in Guerrero, Mexico, where my family hails. Some of the work I enjoy most is work that evokes memory, and in Lizette's pieces, we are transported to the streets of Los Angeles, Mexico, and Latin America. I close my eyes and hear corridos, cumbias, and when I open my eyes, I see spring doors that we see in many LA homes—ones that Lizette uses for inspiration for her work. I see eclectic hand-painted signage that so many people still use in Los Angeles and Mexico, and I see the gesture of care, work, and persistence, just as these are the characteristics of many hard-working Angelenos.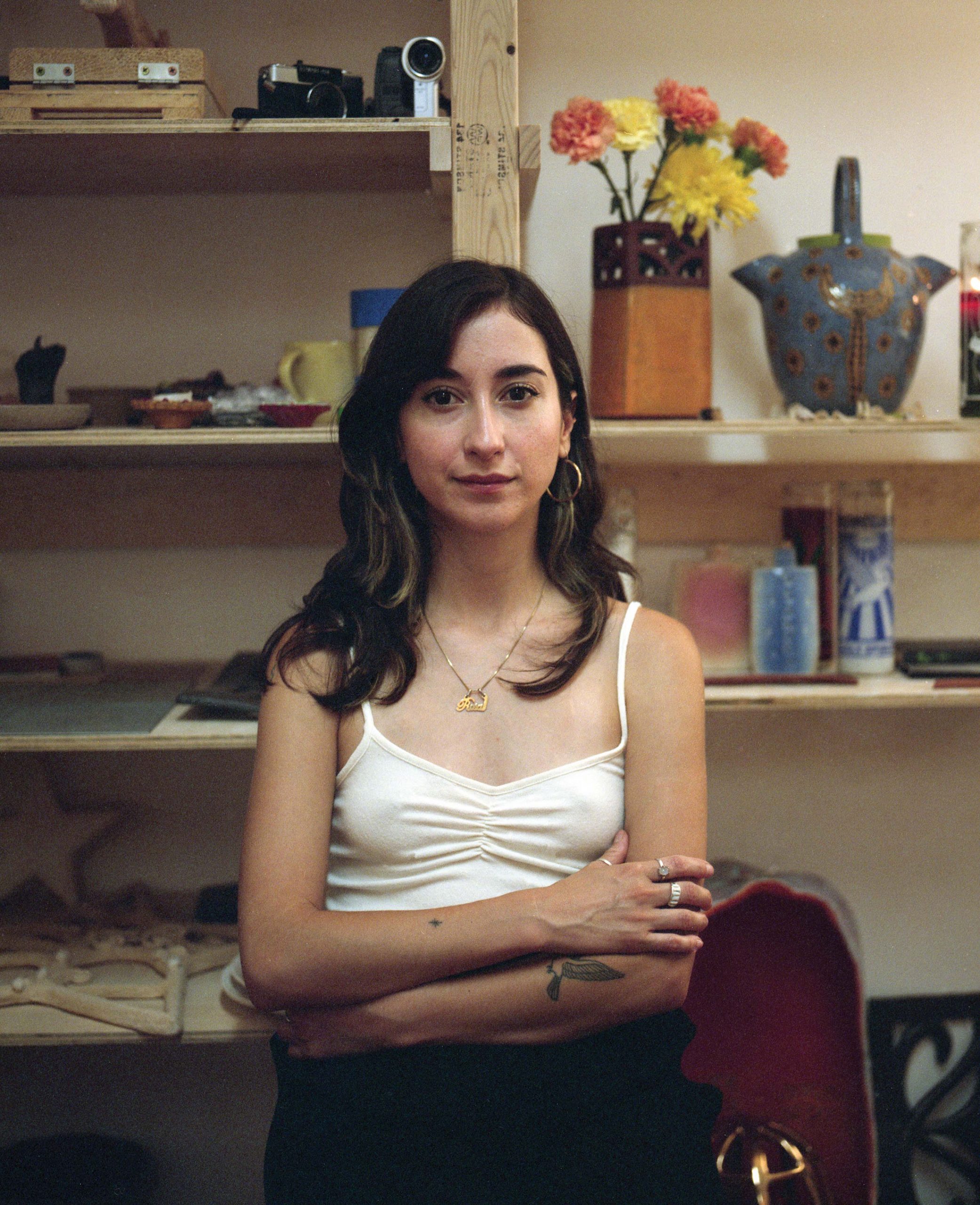 Where does the inspiration for your sculptures come from?
I receive inspiration from many sources: through dreams, healing practices and rituals. The puestos at swap meets and business cards. Corridos and jazz. Familial histories and conversations with friends. How the clay feels in the palm of my hand and in between my fingernails. Boleros y rancheras. The sculptures at the muffler shops and the trokas piled up with colchones. The visual language that migrant communities create speaks the loudest to my ears.
Does Los Angeles play a role in your work?
I dig into my experiences living in Los Angeles and having the privilege to travel back and forth to Mexico. Being the first generation born in the U.S., I feel that space and time have often collided by having the experience of both places in my imagination. The collision that occurs is a major theme in my work. The memories of these spaces come into my mind, flow through my hands and are wedged into the clay when I'm working.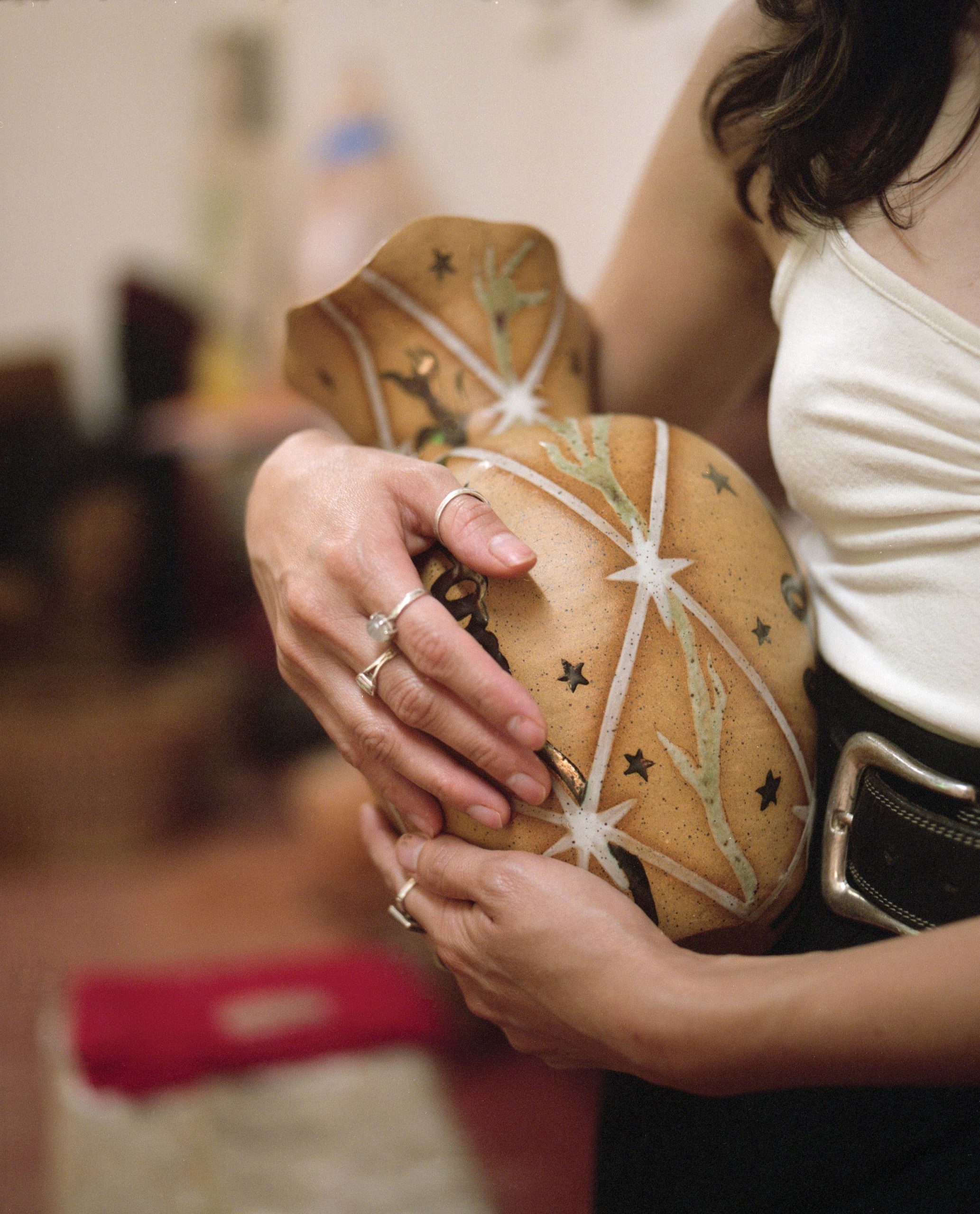 What drove you to make sculpture as a medium?
I work within different mediums, but sculpture, specifically working with clay, has always felt the most intuitive for me. The relationship people have maintained with clay throughout time is something I think about when I work with the medium. Clay as a material is all about memory to me, because its main function is to remember. Sometimes healing occurs when memories are worked through in a safe way.
How do your friends inspire you?
My friends inspire me by fully being themselves and showing up to their own practices. I see visions of my friends engaged in their own creative processes and am encouraged to continue. Feels like we are in conversation and on different journeys together. We all have very similar upbringings and I am inspired by their own individual expressions.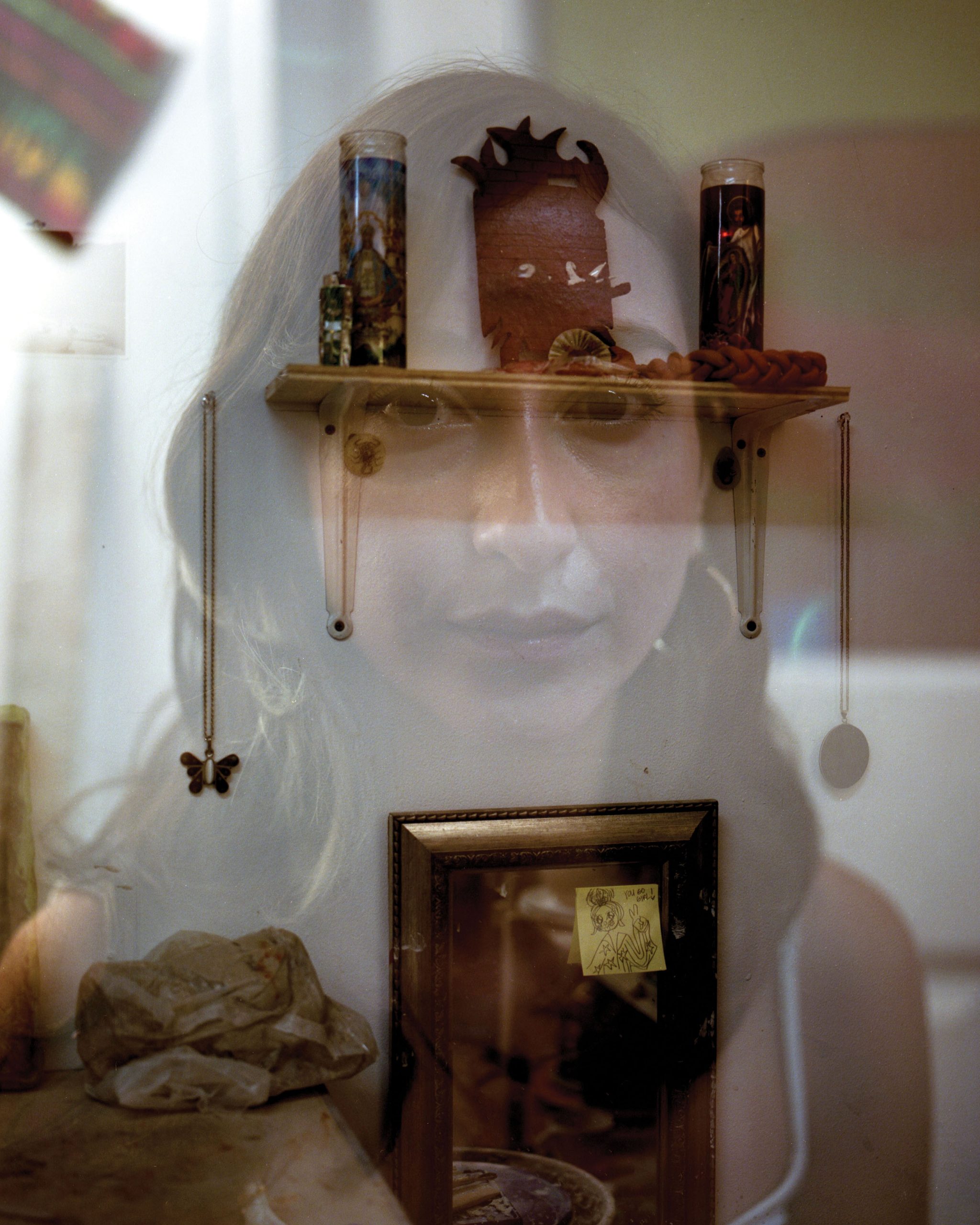 What do you want your viewers to see or feel from your work?
The medium of clay being about memory—I want people to see the work and remember their own power. I think of the work as portals and I want viewers to feel agency to heal and create their own memories. To reimagine or subvert the collective beliefs and systems we all abide by.
For more from Lizette, follow @lizette_hernandez._ on Instagram.
Photography by William Camargo.