Michael Seyer's music is difficult to place under one specific genre. His music seems to fall under the umbrella of the beachy-stoner rock of artists like Homeshake and Mac DeMarco, both of whom he credits as inspirations of his. However, Seyer's musical upbringing is deeply rooted in classic rock – an inspiration that shows. On "Ugly Boy," the titular track off of his recent, 2016 full length of the same name, Seyer's voice croons like Mick Jagger, and is paired with an unpolished Kinks-esque acoustic guitar. Seyer's music also veers into the direction of several other genres including, as he notes, Bossanova and soul.
Much of this ability and willingness to genre bend, as Seyer notes, is due to a privilege afforded to artists of our generation. Long before his first release, Seyer has been recording music and playing around with production on his computer. In a broader sense, growing up in the late 2000's allows for access to a much wider array of music – due to streaming services like Spotify or Bandcamp.
I got coffee with Michael at his home in Gardena, California to discuss Ugly Boy, navigating the music scene without a label, and his brief employment at Target.
How did you first get into music?
My dad turned me onto a lot of music – he's a big Beatles-head. He had played guitar too, all of my family is pretty musical. My mom's a pianist, but they all just do it for pleasure, not professionally. I started playing guitar because of my brother and cousin – I knew I wanted to jam with them but I didn't yet have articulation to do it. So I just spent a few months alone in my bedroom learning Beatles covers and just went from there.
Who were some other big influences in your formative years?
In my early years, I really loved classic rock. I loved Queen, I loved The Beatles, The Who. And that's just all what my dad showed me, but specifically, I love Freddie Mercury, I think he was an angel sent from heaven.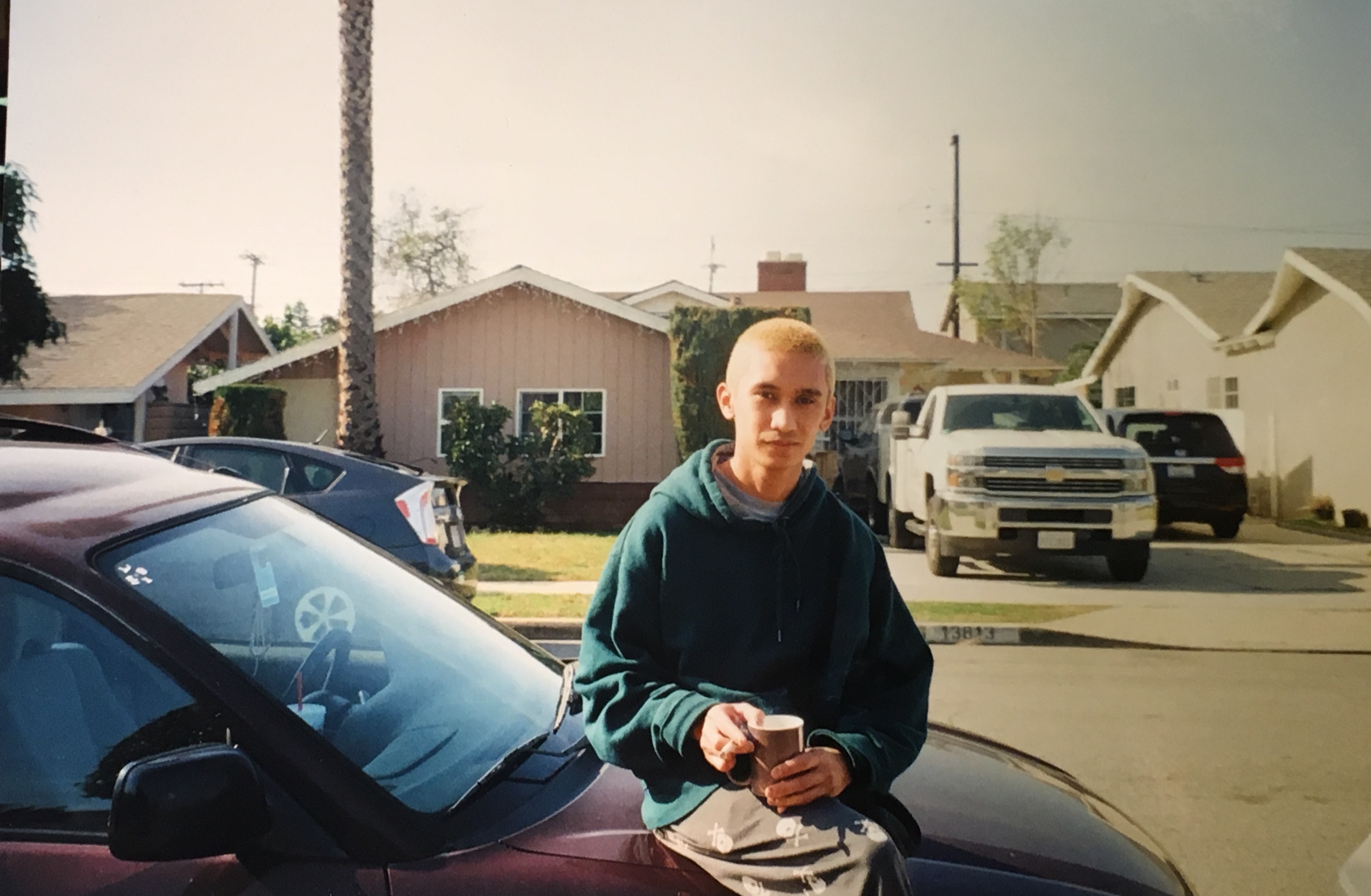 How do you go about songwriting now? What's your process like musically?
That's a hard one because it's always so different. Sometimes I feel like I have a footing on songwriting, but then when I start up again it's all out the window. It's always different, but with the past stuff I've released, it's usually been from recording a few rough demos. Then I'll build the instrumental off of the melody, and then I'll let it all sit for a while, let my ears rest. Eventually, I'll really try to refine it and go with it. It's like half premeditated, half stream of consciousness.
Are you doing lyrics first?
I usually do lyrics first. I don't like working on a song unless I have a melody in mind.
On Ugly Boy do you think there was a narrative going throughout the album?
Yeah definitely, I love narrative pieces. I think a lot of art is very narrative driven. I'm a writer, so I enjoy short stories and poetry. I really gravitate towards narrative-based art, but it doesn't have to be so stripped; it just has to have some kind of underlying theme for me. I tried to write a lot of the songs under an umbrella theme.
And what were those themes or emotions?
Just emotion and insecurity, and being alright with who you are. At least for that project, that was the underlying theme.
Where do you record your music, and who is involved in the production?
I mostly record everything, with the exception of drums. I have no rhythm whatsoever, and I can't dance for shit. But I am a multi-instrumentalist, I play guitar, bass, keyboard. I'll get my drummer Antonio to do drums if I hadn't put an electronic drum on it. Sometimes I'll have other people play guitar on it, usually just my guitarist right now. At least for that album there's one guitar solo he's on, and that's about it. Everything else usually is just me in my bedroom.
So you're recording all of these songs in your bedroom?
Yep.
Awesome – are you producing them yourself too?
Yeah, I produce them all. I do the mixing and the pre-mastering, and then I'll send it out to my friend. I have a lot of friends where like, this is their trade. I have my friend Andrew Ponce who does the mastering, but I'll try to do it as best I can before I cross that bridge
In your recent release Greetings! It seemed to be a lot more electronic than in your earlier releases. How did you go about that change in style?
I don't know, I just got a few new keyboards so I wanted to try it out. So that was mainly the electronic aspect of it. That was just me dicking around. I don't know though, I can never tell with these things. It's really in the moment.
Oh and I know you just did that show at the Observatory, how was that?
That was so awesome. I think I played a shit set, but people came up to me and went "Oh you sounded awesome," and at the end of the day it doesn't matter what you think about it as long as the people are happy.
Was that one of the biggest crowds you've played for?
Yeah, definitely. I played for Bane's World, and he always has a really huge crowd. But at least for Michael Seyer that was definitely the biggest crowd. That was a really big event too, it was pretty overwhelming. Just so many people there.
Do you think you're going to be doing more touring this year?
Yeah, I think so. I can't say for sure, but, pretty sure.
Who were you listening to when you really got serious about making music?
Well, of course, Mac DeMarco, Homeshake, you know like those guys opened up the doors for a lot of the people that are making music that the kids enjoy nowadays. But I'm pretty all over the place; I like soul, I like Bossanova., I like to listen to a lot of different genres and try to draw inspiration from them.
Do you feel any pressure to stick to one genre?
That's a hard thing to reconcile with. I feel like a lot of people are doing the genre-bending nowadays, which is something that comes naturally to people of our generation. We just have all this music at our disposal, and I don't think we could hone in on just one. But as a musician, trying to be that ambitious, and to try to go for different genres all at once while still fitting into one unifying sound, it's definitely hard. But I definitely try to be as flexible and as malleable as I can be, while not trying to stray too far from what my music is at its core.
How would you describe your sound?
That's hard, man! I try not to describe my own music but of course, I'll read what people write, and they'll always say "dreamy." A lot of people write some weird shit. Someone recently wrote "hashtag suicide-core" and "sad pop. I was like, do I really project such a sad vibe? It always makes me go, "Man, you should probably write happier songs." I will say that my music is often my emotions caricatured. I'll zero in on one specific song that's bothering me, and then bring it to its most extreme lengths. I feel like a lot of music is just taking an emotion and amplifying it.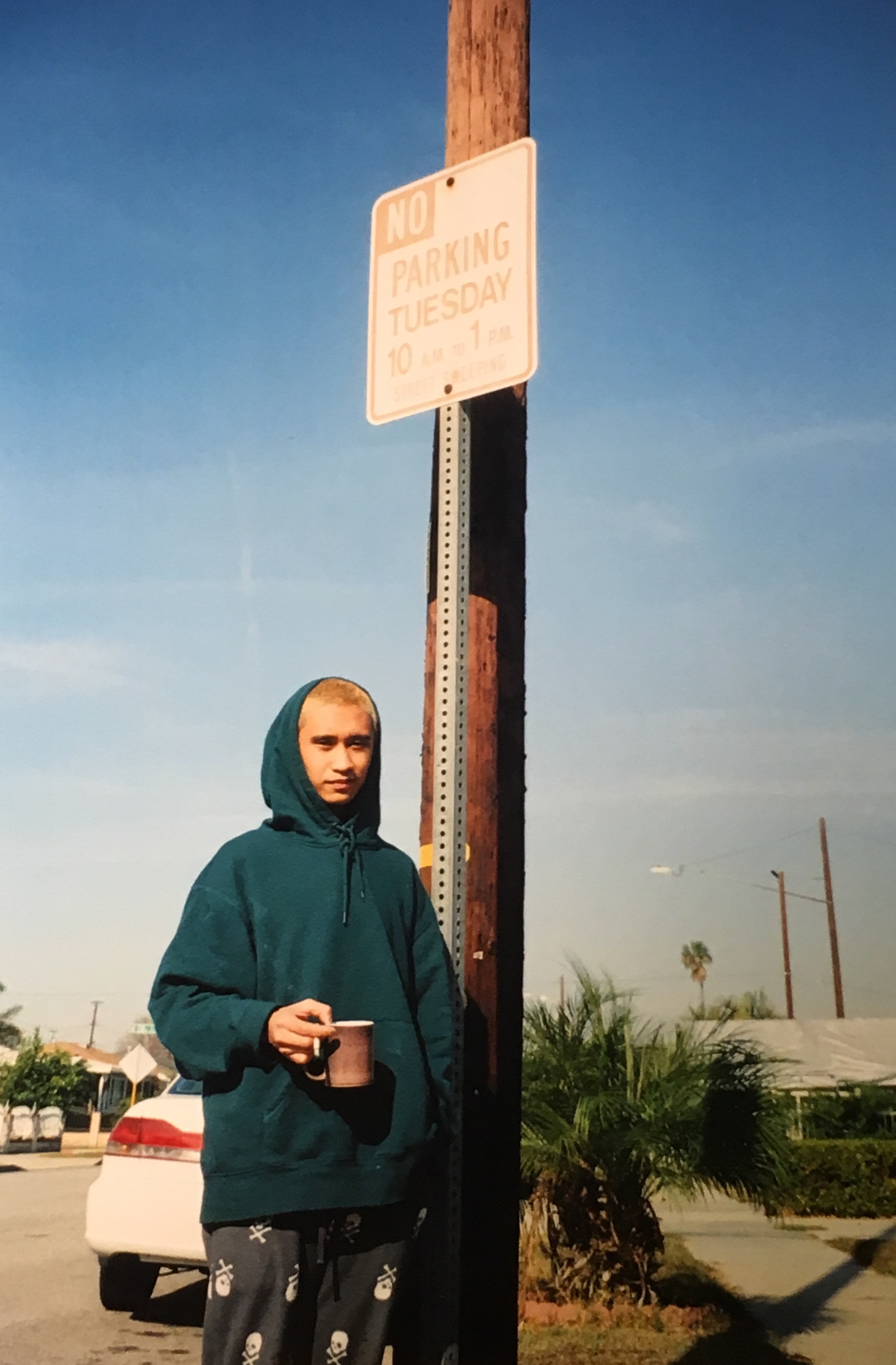 Can you talk a little about your song "Making Chit Chat with a Stranger at a Dinner Party?"
I just thought it would be cool to make a song about a really mundane activity. I think it's really hard to talk to people, I'm a pretty introspective guy. I can definitely be extroverted with the right people, I think that's the case for a lot of people. Like when you're with your friends you're just the must bubbly version of yourself. But when you're with total strangers it's really hard to open yourself up and connect.
I feel that way a lot, so I thought I would make a song communicating that struggle. That was pretty much the basis. It's funny, I was just listening to this podcast someone sent to me on Soundcloud, and basically what they do is take songs and interpret them, like an essay. They did that song, and they said because it's so layered, it starts with low on drums, then the synth comes, then the guitar, then the bass, and then the lyrics come, and that the stunted layering mimics someone trying to come up with a conversation. Like premeditating a conversation, and then when he's built it all up finally saying hello. I'm an English major, I love this shit.
Was that your intention with the song?
No, but it doesn't matter what I intended. It matters what people think.
So you're fine with critics or fans taking liberties when talking about your music?
Of course! We do it all the time. It doesn't matter what the author intended, it just matters what the audience gets out of it.
Do you read a lot of music writing and criticism?
Not so much, I'll more listen to strong lyricists—at least lyricists that I think are really strong—like Paul Simon, John Lennon (not his later years,) Paul McCartney, even though he's not that great of a songwriter, sorry Paul McCartney if you're reading this. But he's definitely a great melody maker. I really like Gilbert O'Sullivan and James Taylor, those are the people in the American tradition of songwriting that I think are the greats. I won't read music criticism, but I'll read literary criticism.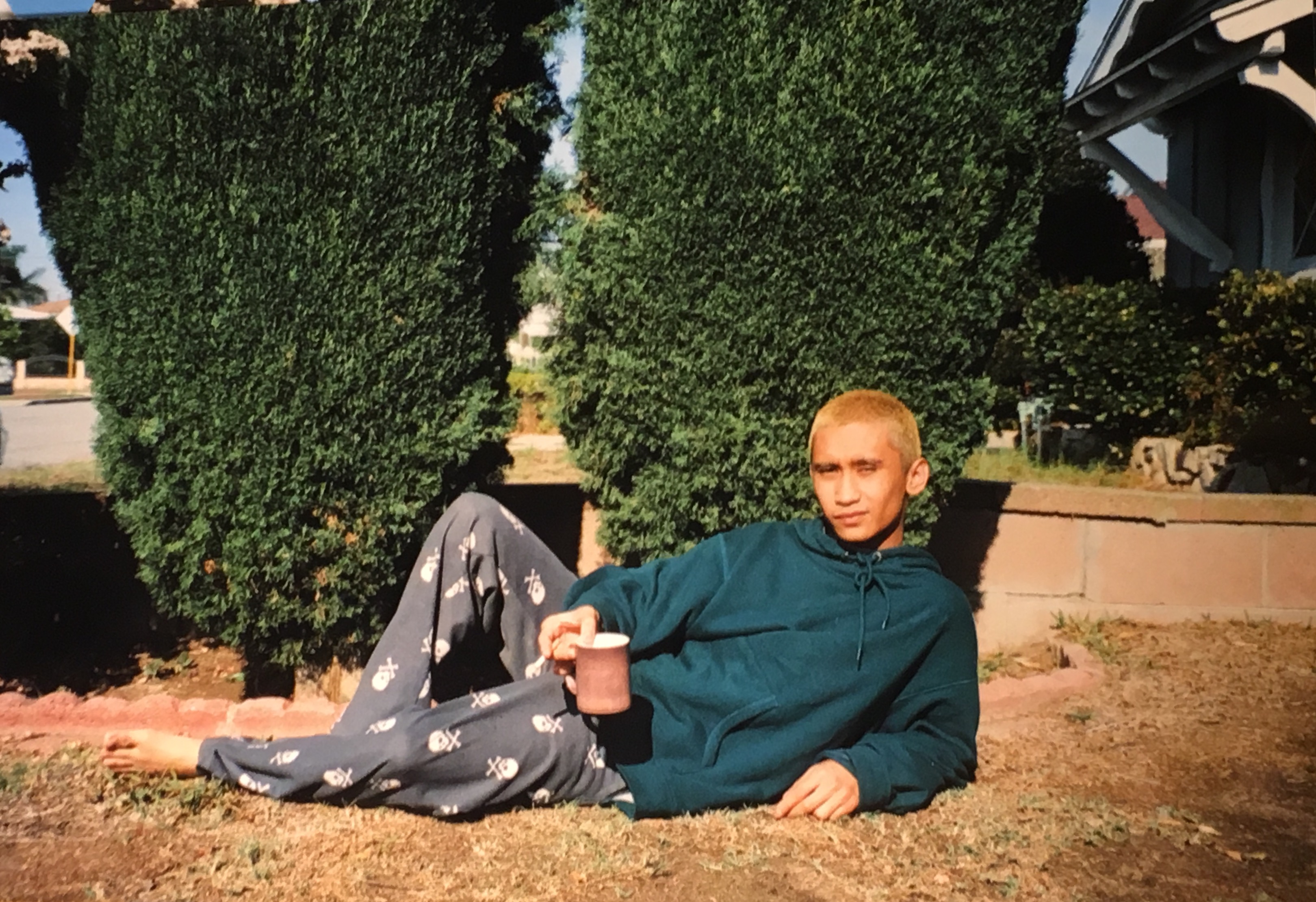 What are some of your favorite albums of last year?
I really love the Thundercat album. Definitely one of the best albums of 2017. It so stuck to its underlying theme—just the name, Drunk. Some of the songs are so disorienting, and the lyrics are so bizarre, it captures that drunk bravado. I love the new Brockhampton, they put out so much. I really love what they're doing. All the songs on Saturation III were bangers.
Is there any particular career goal you'd want to work towards?
Just something where I don't need a career. I've worked one job in my life, at Target, and it was just the worst shit ever.
How come?
It's just really some of the easiest shit possible. All you have to do is put stuff in order. It's mind-numbingly boring, and there's this weird soul-crushing effect. It's very mundane.
What can we expect from you in 2018?
A new album, somewhere around March. I'm not with a label, so just stay tuned.
Do you not feel any pressure about being with a label?
No, not really. I've been doing this all on my own and it's been working out, so I might as well not.
For more from Michael Seyer follow him on Instagram: @michaelseyer.