I met Michelene Auguste on a dating app, but for a long time we told people we met at an art gallery, because our first date was to an art exhibition (Philip Guston at Hauser & Wirth) and meeting on a dating app seemed embarrassing, at least at the time. I don't remember our second date because we never stopped hanging out. It's been three years now. We've travelled the world together. We've watched Arabian sunsets next to Christmas trees in a desert, sailed around Greek islands, and have got lost climbing a mountain in China. Michelene also showed me her home country, Trinidad and Tobago, a place that now feels like a tattoo across my entire life. Seeing Trinidad was like meeting Michelene all over again. Trinidad is tough and beautiful, industrial and tropical. Seeing a loved one's home country for the first time is like watching a time lapse of a universe blossoming—it's one of those impossible feelings. I felt this way again when Michelene opened DEM, a store that brings Michelene's Caribbean soul to lower Manhattan.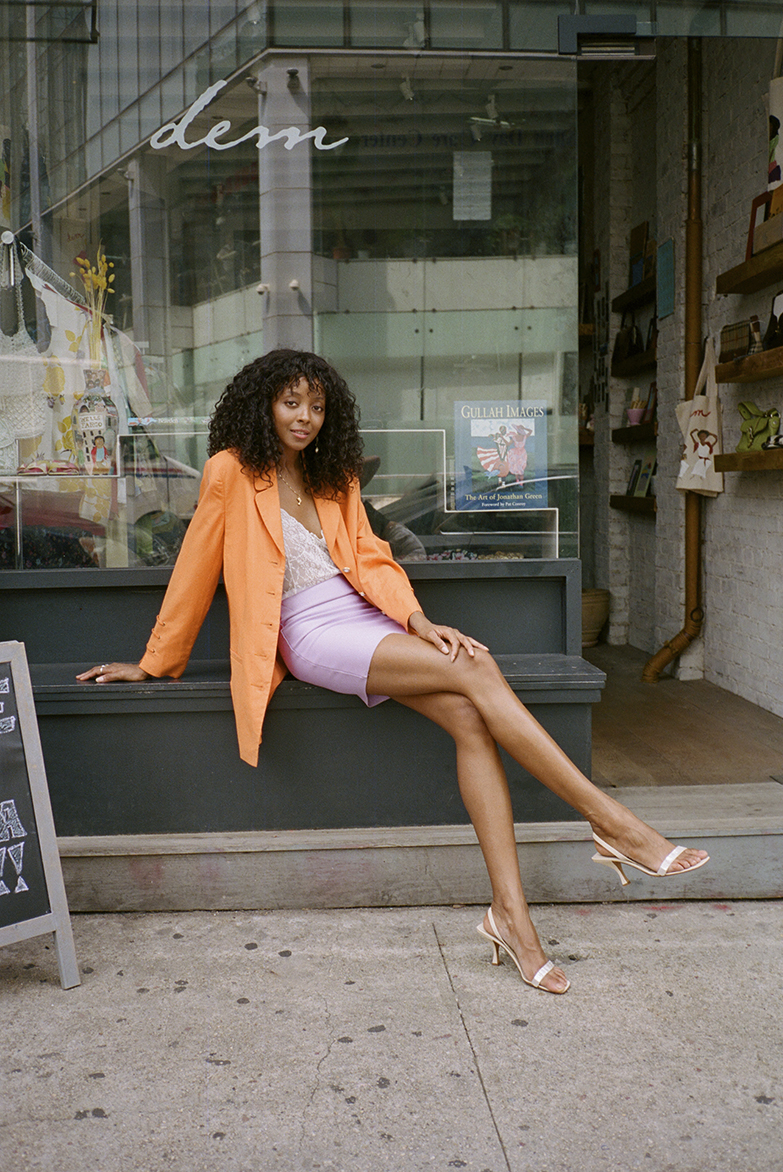 Michelene came to America three years ago to work as a fashion model, after years of modeling all over Europe. Wherever Michelene goes (and I've witnessed this firsthand whenever we travel) she always searches for the junk shops and the vintage stores. Her and I both have a shared affinity for secondhand stuff—garbage, the discarded bits of someone else's life. For Michelene her main interest is clothing—the combination of fabric, color, and texture. These elements form an alphabet that Michelene's been writing—a language that can be read inside of DEM.
DEM isn't just a vintage store; it's a new form of storytelling, and the story is Michelene's, and it's told through clothing and objects. It's a story I hope she never stops telling. In Michelene's world, I am constantly reminded how important it is to tell our stories by whatever means. I'm reminded that everything has a value, just as everyone has a voice. All things can be salvaged. There is no trash, only an endless world of stories.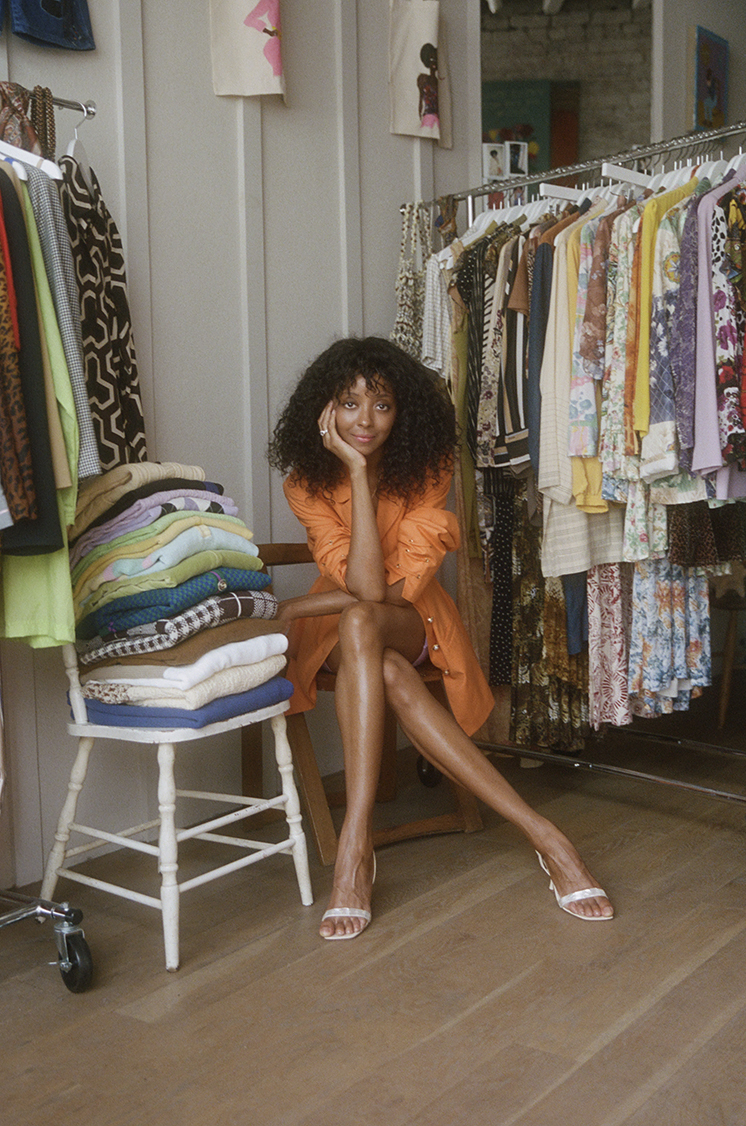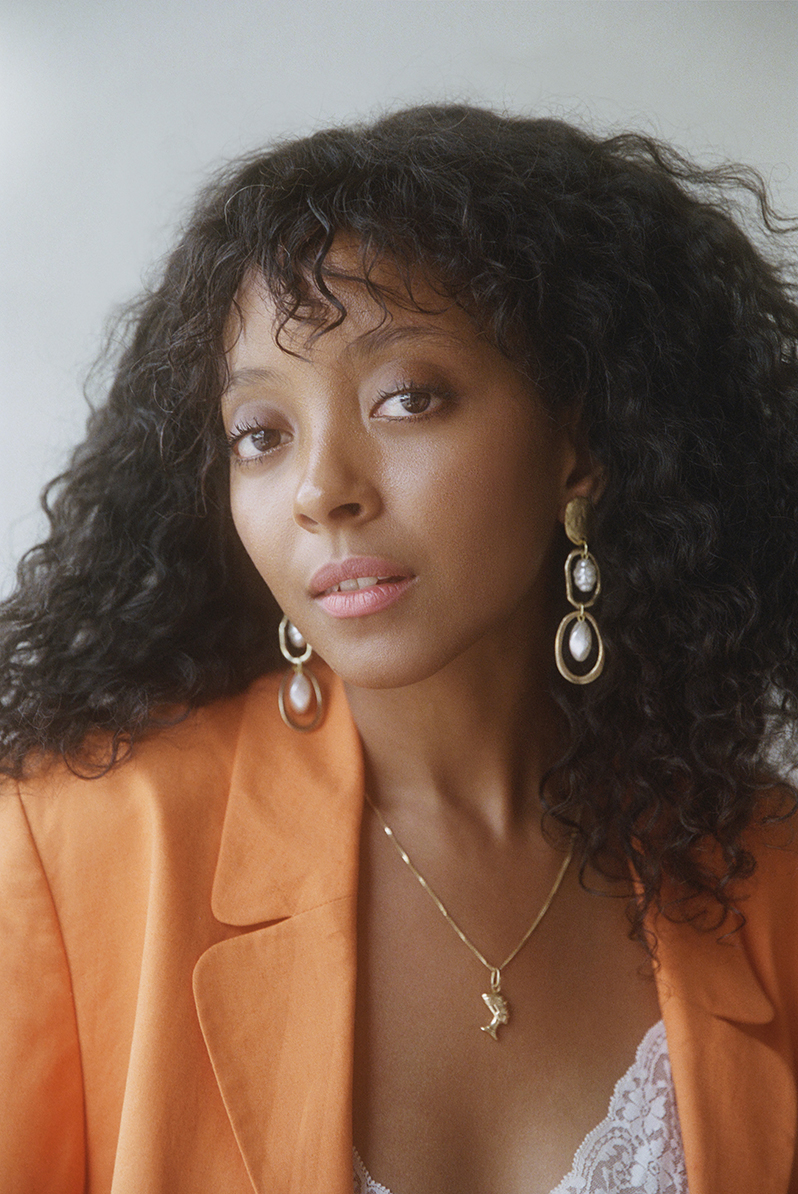 For this interview I wanted to give you a few words instead of questions, and just listen to what those bring to mind for you.
The first is Home…
Home is my first love, Trinidad and Tobago. Home is the roosters waking me up in the morning, my family, a good roti, the beach, the ice cream guy down the street that's been there since I was born, everyone staring at you and in your business, which is what we call macoing. It's soca, dancehall, calypso. Home has also become my little apartment in Bushwick, above a fruit shop, where the guys working there all tell me "good morning" and wish me a good day. It's my best friends and their kids. It's you.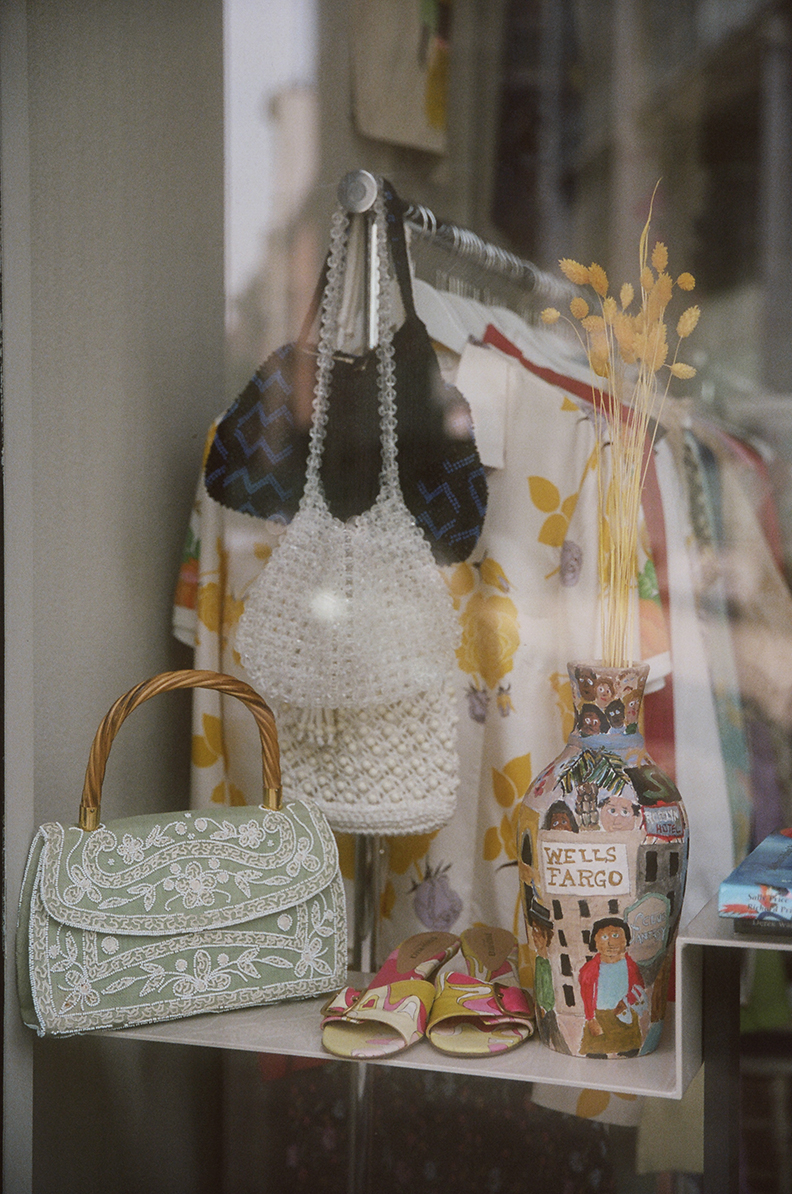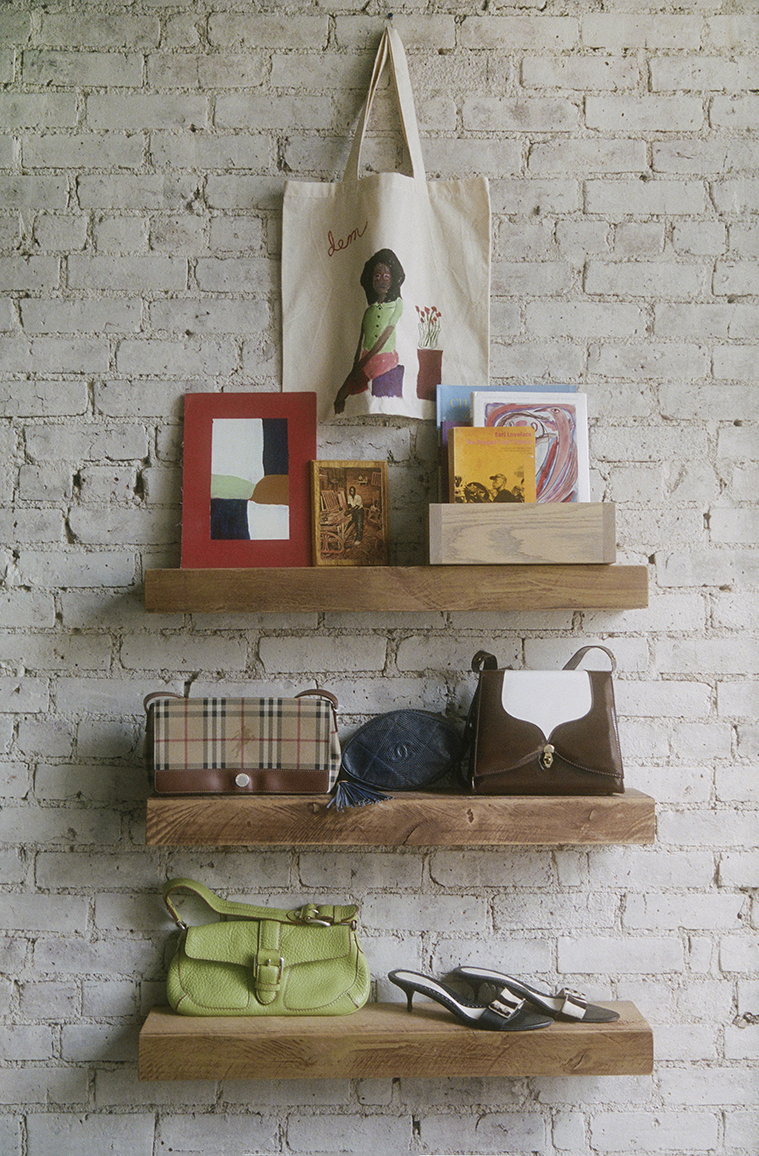 Color
Orange—it feels like home. The kitchen in my childhood home was this burnt orange color, like the color of our sunsets. It's a color I'm always looking for, and one that has followed me somehow. I sometimes find in sunsets that I've been lucky to see all over the world.
Soul
My ancestors, my family and my future.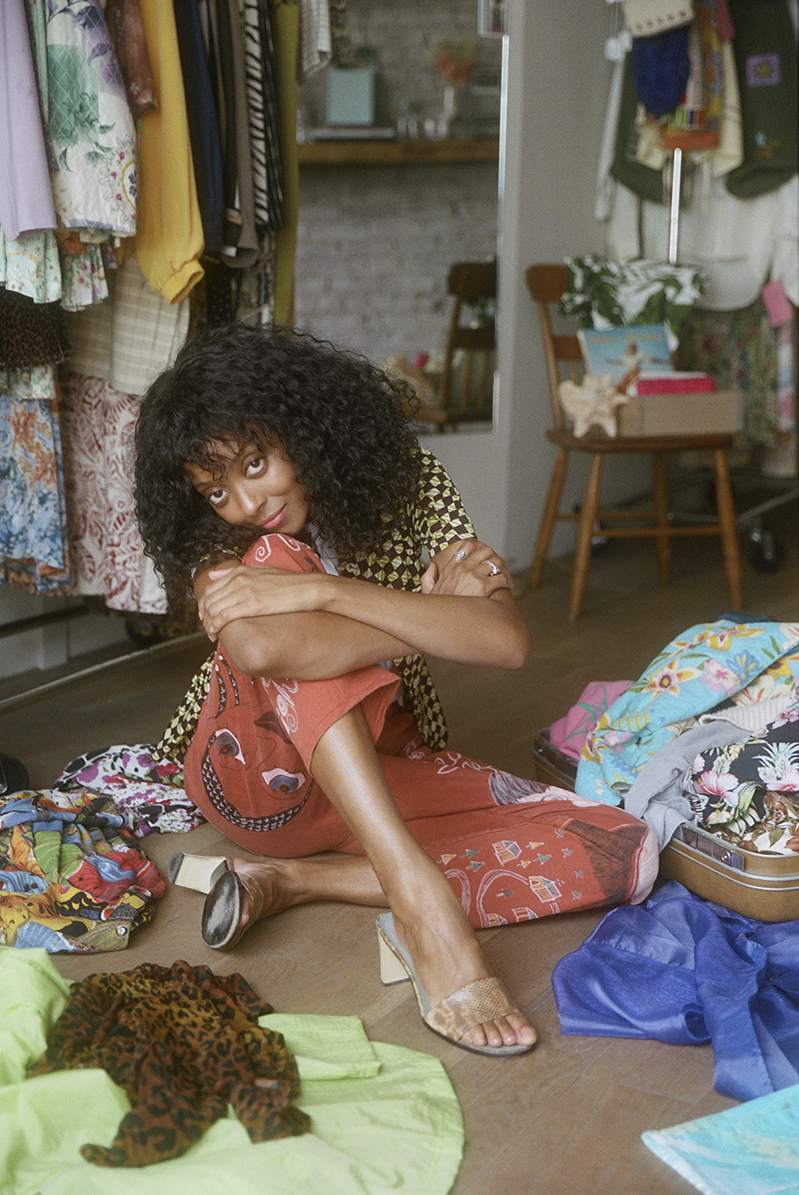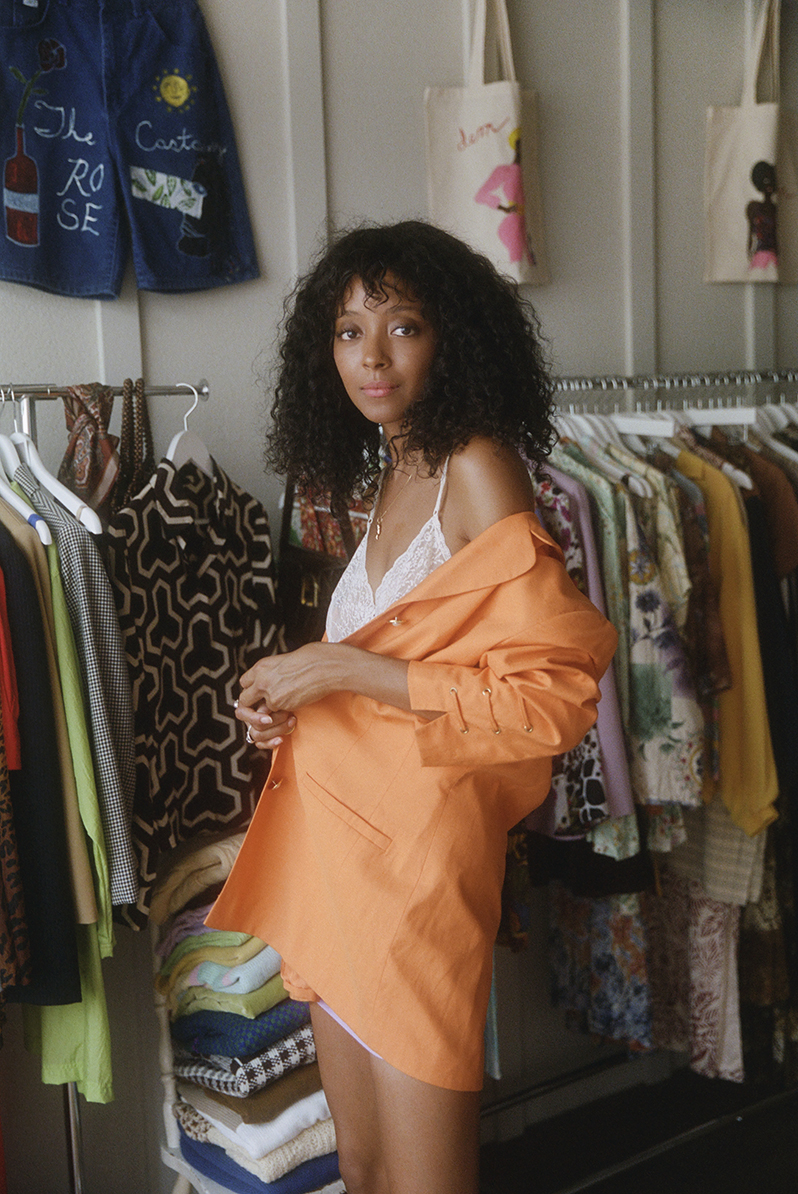 Sound
Guava hitting the floor outside my window, the birds, and my mom and grandmother singing.
Memory
Being at my grandmother's house with all of my cousins, climbing trees, and picking plums. Also, my mom was a flight attendant, and before every flight she would call me to her room to help her pack. She planned all her outfits even if she was only leaving for a couple days. We'd have a mini fashion show in her bedroom. I loved those moments with her.
For more from Michelene Auguste, follow her on Instagram. 
Photography by Anna Ottum.