"We believe in liberty and not having dominion over other people," says Spooky Tavi, with a red headband holding tight his disheveled mane. "It seems important, as an act of musical terrorism, to shine a light on these songs." Tavi, along with bandmate Ashi Dala are the principal members of Los Angeles psych-pop group HOTT MT (an acronym for Hour of the Time Majesty Twelve, which are alleged "Top Secret" U.S. government documents), who've decided to quietly hack the music industry with their own secret files. Their Trojan Horse is a point-and-click website with the URL www.EvilPractices.com, designed like a PC puzzle game on Windows. The arcane nature of the site has made it impenetrable without a user-guide.
"It's a representation of the recording industry shelving music, and making it difficult and in some cases impossible for work to be heard," Tavi tells me. The site's splash page is the front office of a record label, which includes a staircase under a sign, "Beware of the Leopard," a clue, or homage to Hitchhiker's Guide to the Galaxy to click on the alien under the beam, which leads down to a pink cave occupied by three vases, each loaded with a free download of a song once buried under red tape and music industry politics.
One of the tracks off Evil Practices is an unreleased collaboration between legally silenced pop star Kesha, HOTT MT, and Wayne Coyne of the Flaming Lips, whom the band famously stalked and befriended in 2012. Since the late aughts, Coyne has enlisted psychedelically-tinged artists such as Daniel Huffman of New Fumes, Spaceface, and Linear Downfall, as well as HOTT MT, to join his Pink Floor factory in Oklahoma (his recording studio and creative playpen), many of whom are uncompensated, financially, but rewarded with the fruits of a credit on a track with the Flaming Lips and a famous pop star. After crashing Coyne's birthday in 2012, HOTT MT began ghostwriting for Coyne, first with 2012's The Flaming Lips and Heady Fwends compilation, where HOTT MT joined Coyne's pink wrecking crew with the track "2012 (You Must Be Upgraded)" with Kesha and Biz Markie.
Shortly after that, HOTT MT got to work on a track Coyne wanted to produce for Kesha. "It was originally meant to be part of the Lip$ha album, their collaboration record," says Tavi, referring to "You Control My Heart," the second of three tracks on Evil Practices, a richly layered, drowsily vamping hip-hop beat they recorded for Coyne out of Tavi's old garage in Highland Park on April 6, 2012. The haunting orchestration was then sent to Lips longtime producer, Dave Fridmann, who along with Coyne, mixed it in a week and overdubbed Kesha's singing over the mix:
"You control my heart / So don't be an evil motherfucker / You know I'm your slave / And I will kill you in the night while you're sleeping."
It's an eerie verse, especially in hindsight, as Kesha clearly felt trapped both personally and emotionally when recording "You Control My Heart." HOTT MT never met Kesha in the studio; the band was in L.A., while Coyne and Kesha worked in Nashville and Oklahoma City. During the coding of the Evil Practices website, the band buried Kesha's track inside a grenade locked under a chastity belt, what the band describes as symbolic of "the kind of torture she's endured throughout the endless limitations that producers such as Dr. Luke have concretized." "You Control My Heart" is the byproduct of creative collaging that began in January of 2012, when Coyne met both HOTT MT and Kesha, which coincided with the recording process of Kesha's sophomore album Warrior — where the pop star and her label were at odds, and according to a lawsuit Kesha filed in October of 2014, her producer Dr. Luke had abused her. In November of 2011, before she invited Coyne to Nashville to record with her, Kesha told MTV News that it was her mission to "resurrect it (rock and roll) in the form of my pop music." By now it's known that her label had no intention of allowing Kesha to release her brand of rock and roll. Kesha was to remain commodified as a rapping white-girl—a dance hit animal from another planet—on a six album deal dictated by Dr. Luke. Kesha is now struggling to break away from the controlling arms of her hit-making machine at Kemosabe Records.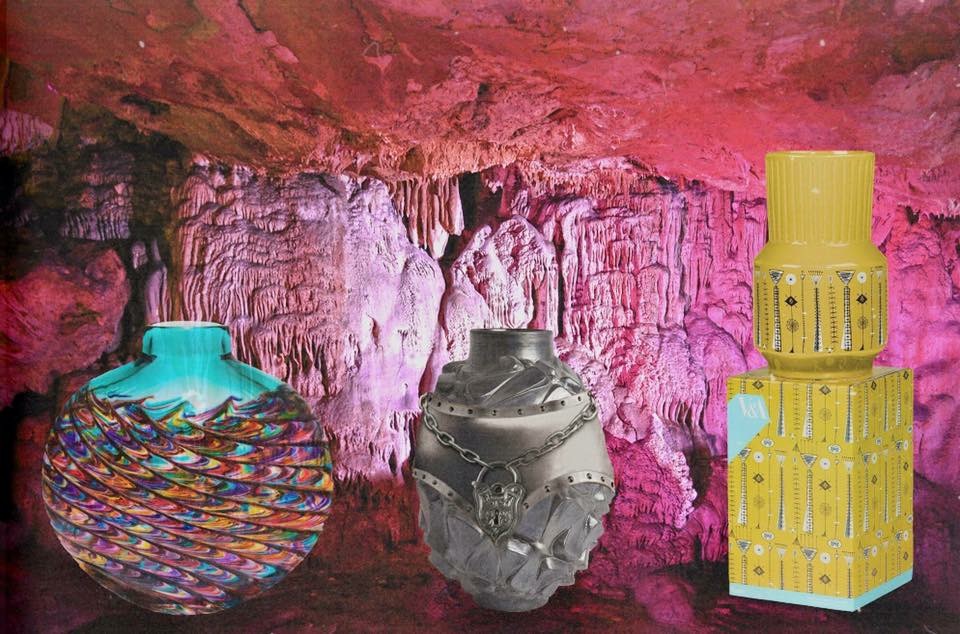 In 2013, Coyne formally announced that he was working on cross-pollinating his sound with Kesha on an album titled Lip$ha; an album that would become buried in legal quicksand, and becoming one of those notorious albums we'll never hear, like Dr. Dre's Detox. As per her straight-jacketing artist agreement with Dr. Luke, Kesha cannot release music commercially without his approval; which may be why Lip$ha was shelved following a tweet by Coyne on November 7, 2013. Any sales from the song, Coyne said, would be used to benefit the Bella Foundation (an Oklahoma-based pet charity Coyne is associated with). Kesha's career at an impasse when Lip$ha was being teased. In January of 2014, the pop star checked into rehab for an eating disorder, one she claims was precipitated by Dr. Luke fat-shaming her in the studio. In October, the pop star filed a lawsuit claiming Dr. Luke abused her for over 10 years. In a 2014 interview with radio.com which ran shortly after Kesha filed her lawsuit, Coyne said the following: "I think we did like four or five songs, and then Kesha would remind me, 'Wayne, I can't put this music out, Dr. Luke will kill me.'"
As of this writing, Kesha has delivered 28 new songs to her label; sources confirm that "You Control My Heart" is not one of those recordings. Kesha, who's currently on a "Fuck the World" tour with her band Kesha and the Creepies, has not heard the final mix of "You Control My Heart." While two different versions of "You Control My Heart" have leaked since 2012, the final HOTT MT version, which the band layered with reverb and vocal effects in post-production (engineered by Adam Ashe), is the only one that's freemium, a tactic they hope, much like Miley Cyrus & Her Dead Petz last year, will gift fans with the unlocked talents of an artist unrestrained by a label's commerce-first approach. Coyne, who threatened to leak Lip$ha tracks in February of this year, told the band that he would like to keep working on "You Control My Heart," but that he approves releasing the song as long as it's "kind of a secret." HOTT MT, who ascribe to the ideas of conspiracy theorist Bill Cooper, who've nonplussed their audience with Evil Practices, find comfort behind the veil of secrecy.
EP was launched on 6/6/16, with a Facebook post that went unnoticed for months, where the site's maze-like architecture seduced interest, and yet, unless you were gifted with user-guide, it all seemed like some Satanist riddle. "This is an expression of the hidden veil of the music industry itself," says Lionel aka Vinyl Williams, a musician and computer animator that designed the Evil Practices website. Williams is the third conspirator involved in Evil Practices. "It's about using our power to create our own system," says Dala, the bleached-blonde singer of HOTT MT who's ghostly falsetto can be heard on the first track of EP, "Babysitter's Drunk," yet another track the band ghostwrote for Coyne, this time for soul singer Erykah Badu, who plays the drunken preacher on the track—sermonizing Dala as she sings over the beat. Williams, who later worked on the song with HOTT MT, included the Badu track in a technicolor vase to represent the track's funky psychedelic production. Badu, who previously collaborated with Coyne on the aforementioned Heady Fwends record, is unaware the song is being released. In 2012, Badu took to Twitter to criticize Coyne's decisions to leak the NSFW video for Heady Fwends track "The First Time Ever I Saw Your Face," in which Badu is shown soaked naked in a bathtub, which was released, according to Badu, without her permission. Coyne has since apologized for leaking the video. "Babysitter's Drunk," for obvious reasons, would never have been released without HOTT MT orchestrating the leak. The track was engineered by Mack Hawkins, who previously worked on the Lips' The Terror album, and includes Lips' drummer Steven Drozd.
The final track on Evil Practices is a collaboration between Vinyl Williams and Ariel Pink, who traveled to Williams' studio at Non Plus Ultra, a DIY space run by HOTT MT, three days after David Bowie's death. Pink, as Williams describes it, arrived at Non Plus Ultra distraught, in a confused state as the space was being used that day to record a hip-hop video. Pink was crushed that Bowie had died. Quickly, in a manic state, he recorded a dirty, western-opera cover of Bowie's "Saviour Machine," a track, like Kesha's, which can be interpreted as a metaphorical loss of control at the hands of a higher power, which in "Saviour Machine" is a supercomputer who turns the world into a slave. Pink, who declined to comment for this story, as a matter of public record, has been frustrated with his label 4AD.
In 2014, Pink told the Guardian that his deal with 4AD was "a joke." "Saviour Machine," which Pink has approved for release, is probably more than just a David Bowie cover. Like the other two tracks on Evil Practices, "Saviour Machine" is a musical riddle designed to lure Pink's audience behind the veil of the music industry; it is, according to the band, "in line" with the rest of the unconventional release, which is great publicity for a microfamous indie band, but also a communique to the music industry from a band willing to "shoot at the plane," as Williams puts it, and free their music from the imprisonment of record labels, restrictive contracts—the sort of evil practices that iced Kesha's career—bitter personal beefs, or in Pink's case, frustration with delays from his record label. For HOTT MT, a band now permanently associated with Coyne's pink wrecking crew, Evil Practices is either career suicide, or a first-class ticket to paradise. It could also be the prototype of a tactic for ghostwriters to unleash their work without allowing it to remain lost in exile, trapped in record industry vaults and hard drives, only to be discovered when careers have been lost, and the credits have been erased.