This feature was originally published in Issue 16. You can order here.
Pearl Charles looks like Linda Ronstadt, sounds like Emmylou, and writes like Gram Parsons, complete with a Byrds ability to harmonize and master arrangements. So it's no surprise at all that her debut album, Sleepless Dreamer, is filled with the same warmth, layered with classic folk structures and pleasing pop pronouncements, as if sang by the California sun itself. 
I somehow convinced this beauty to come to my house and spill her guts about the process of writing and recording her first album, an album years in the making. Guts all out, Pearl spread generously over toast like warm honey, a true sweetheart of the rodeo with a heart of glass and fire. "I go out into the world and do these interviews, and I don't want people to get the wrong impression of me, so I have to be very careful about what I say. I've been trying to say stuff like, 'Yes, of course the record has to do with relationships and romance.' But it's about so much more."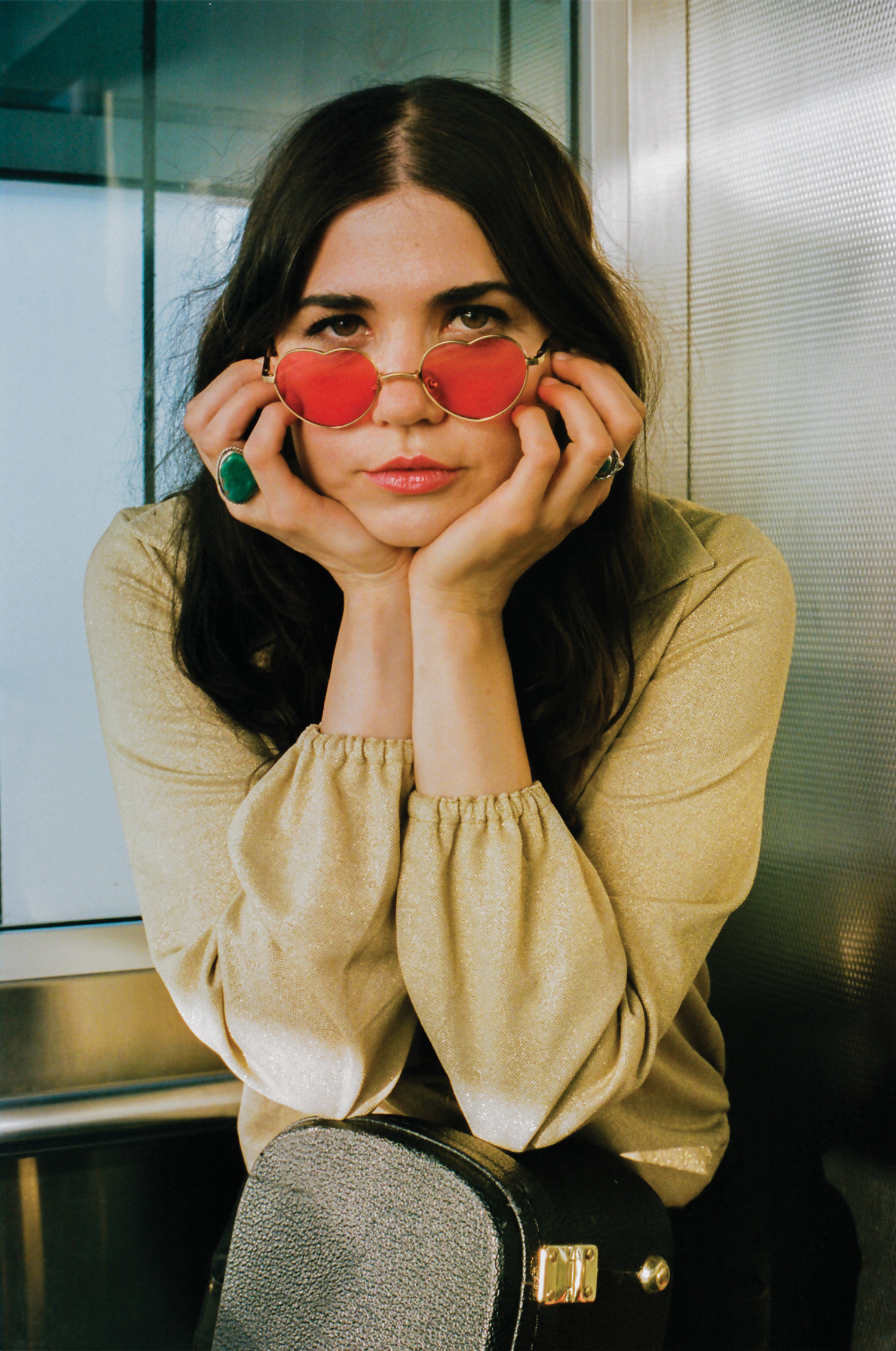 Your new album, Sleepless Dreamer, dives deep into love and heartbreak. Can you go into detail on any of the songs?
"All The Boys," specifically is exactly about guys ghosting on girls and how it's so common.
How do you relate to that?
They asked me in another interview, "What is the biggest problem that plagues relationships today?" I said communication, ghosting, and then was like, "Wait, is this a trap question?" There's way bigger problems between men and women today, but if you're asking me what the biggest problem is in my relationships, it's definitely communication.
Being around the dipshit dudes that we inevitably end up dating, how do you put that into your music?
It's a huge inspiration for me, to a fault, where sometimes I'm like, "Oh no, am I constantly going to be in this cycle of trying to get my heart broken to find the muse?" I went through a heartbreak right before the record came out and wrote three of the songs with Kenny [Woods] before we even went into the studio to make the record.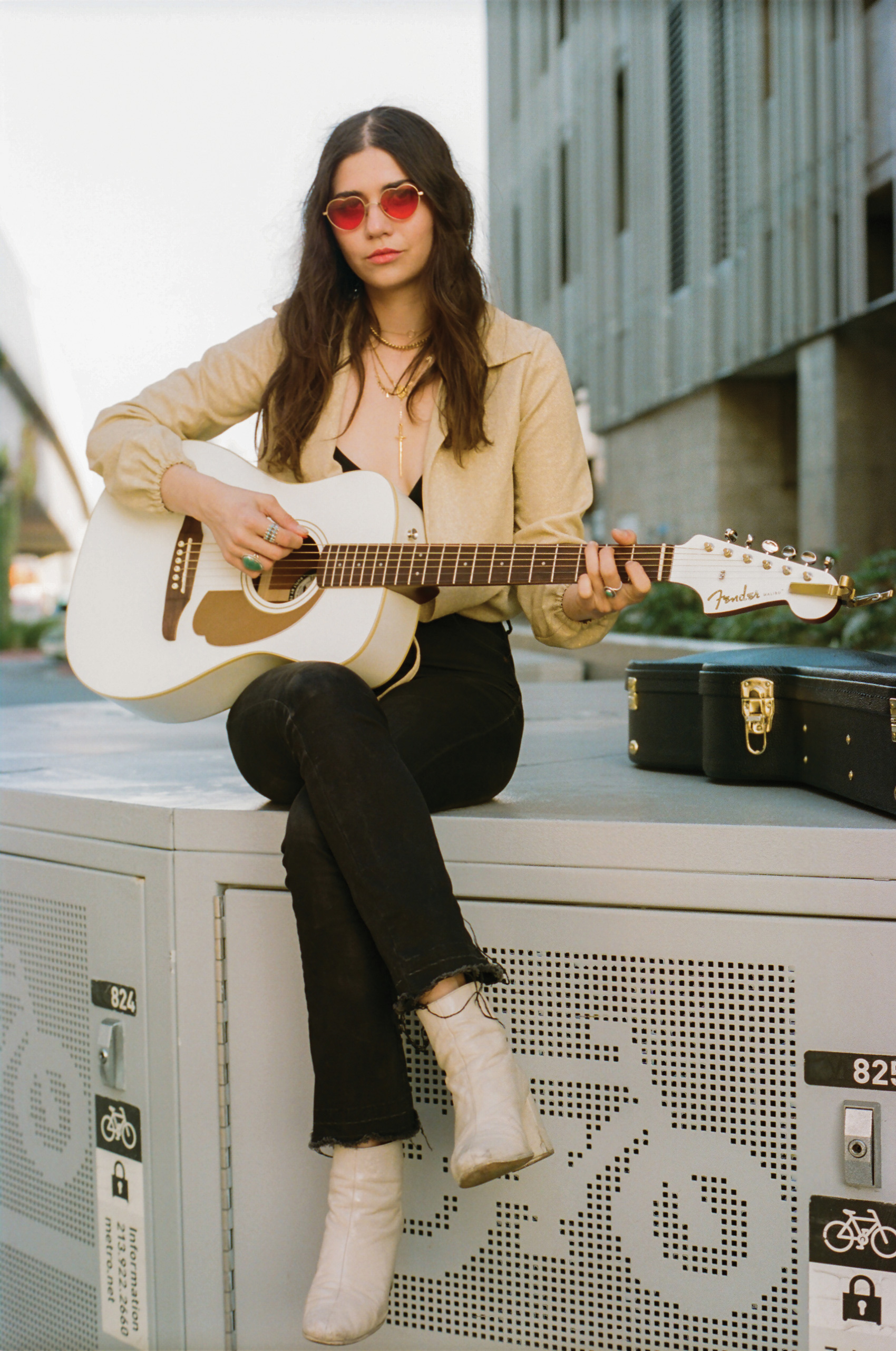 So you thrive off of these bad relationships, in a way?
I would never take these terrible experiences back because I got songs out of them.
Do you find a release expressing your heartbreak through song?
Oh, it's very cathartic. It's a good experience and feels great. It's funny because you keep reliving it every night on tour.
How does that feel, when you sing the songs live? Does it bring all the feelings back up?
You go through a process, depending on the timeline – the experience and when the song came – because they don't always happen close to each other. If the experience happened right then, you definitely relive it. As time goes on, you get over it; time heals all wounds in the end. You get a different perspective. You apply it to a new situation in your life. Or you feel good because you're like, "Wow, I'm so over this person." I went through heartbreaks as an adult and those experiences informed this record. It's not about one person. It's about tons of people, and that's the funny thing about "All The Boys." At the [record release] show, I said, "This song might be about your best friend, your boyfriend, or who knows, it might be about you." The next record, which I'm already writing, will be more introspective, and I'm happy to go in that direction. There are also songs on Sleepless Dreamer that are vague, like "Phases." There are lines in that song that allude to a romantic thing, but a lot of the songs on the album could be romantic. They could also be about relationships between two people or internal relationships, "I am changing, like the phases of the moon" [on "Phases"]. It's about personal growth, which happens through relationships.
As a listener, having that ambiguity in a song, not having it be specifically about "this man" or "that person" makes it so much more relatable.
I love lyrics that can be applied to anything, and are sometimes simple, but perfect in their simplicity and ambiguity.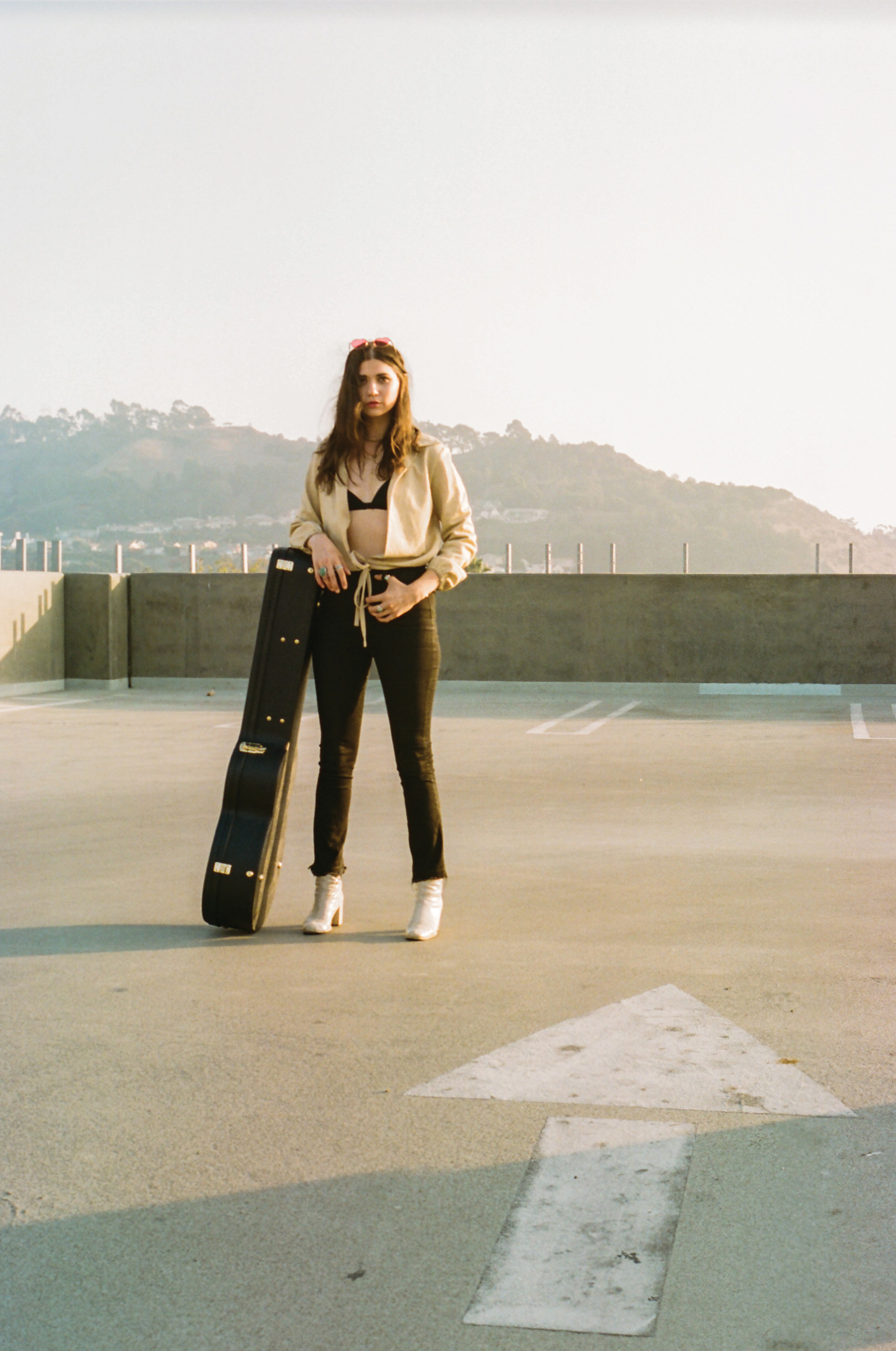 You said earlier, how the album is more than just love songs. Tell me what else it's about?
Well, there's definitely some psychedelic aspects and inspirations. Songs like "Ghost" and "Only In America."
Based on psychedelic experiences you've had?
"Only In America" is a song I wrote while on mushrooms in Death Valley. There was a lot of shit going on in my life and in the world. We went out to Death Valley to hang out with our friends and camp, and we ended up in the overflow camping. It seemed chill at first, then we ate some mushrooms, and out of nowhere the wind got crazy and started blowing our fire everywhere and our tents down, so we couldn't sleep in them. Everyone went into their cars to sleep. No one was prepared for that situation. The 'shrooms are kicking in and I'm trying to put the fire out. It was a terrible trip. But I recently heard, this guy, this doctor – was he a doctor? I'm not sure – a really interesting gentleman say, "There are no bad trips. There's just what the psychedelic is trying to show you, and how you choose to interpret that." I thought that was incredible and actually gave me some bravery.
That's such a good perspective to apply to everything in your life.
You have to take it as it comes, accept what's in front of you, and figure out how to deal with the challenge. It's a good method for life. What I thought was a "bad trip" was a fruitful experience because this song came to me. It's amazing when shit like that happens.
You had seven songs going into the studio. Were they songs that didn't make it on the EP?
In the end, no. The EP was a specific vibe, so we picked the songs that were the right vibe for that. The oldest song on the album, "Blue Eyed Angel," is also the newest song that I wrote with Kenny, because it's something I started in college, and we just finished now.
Did you rework it at all?
I wrote part of it with what came to me, and then would be like, "What about the rest?" You have this one really good thing and it becomes precious because you don't want to ruin it with something else that's not as good. I started that song around 2011, added the next part in 2014, and finished it with Kenny in 2017. He took it to the next level. That's what is great about working with Kenny and that's what a great producer/artist relationship is: when you bring them songs and they take them to the next level.
Are you planning on working with him on the third?
I'd love to. He's a very busy man though.
He has his new studio, and what, Leo DiCaprio owns part of it or something?
Leonardo DiCaprio's best friend is the studio owner. Kenny works with him. That's where we made the record. It was the coolest fucking place. You can change the lights to be any color; it's like a James Turrell experience.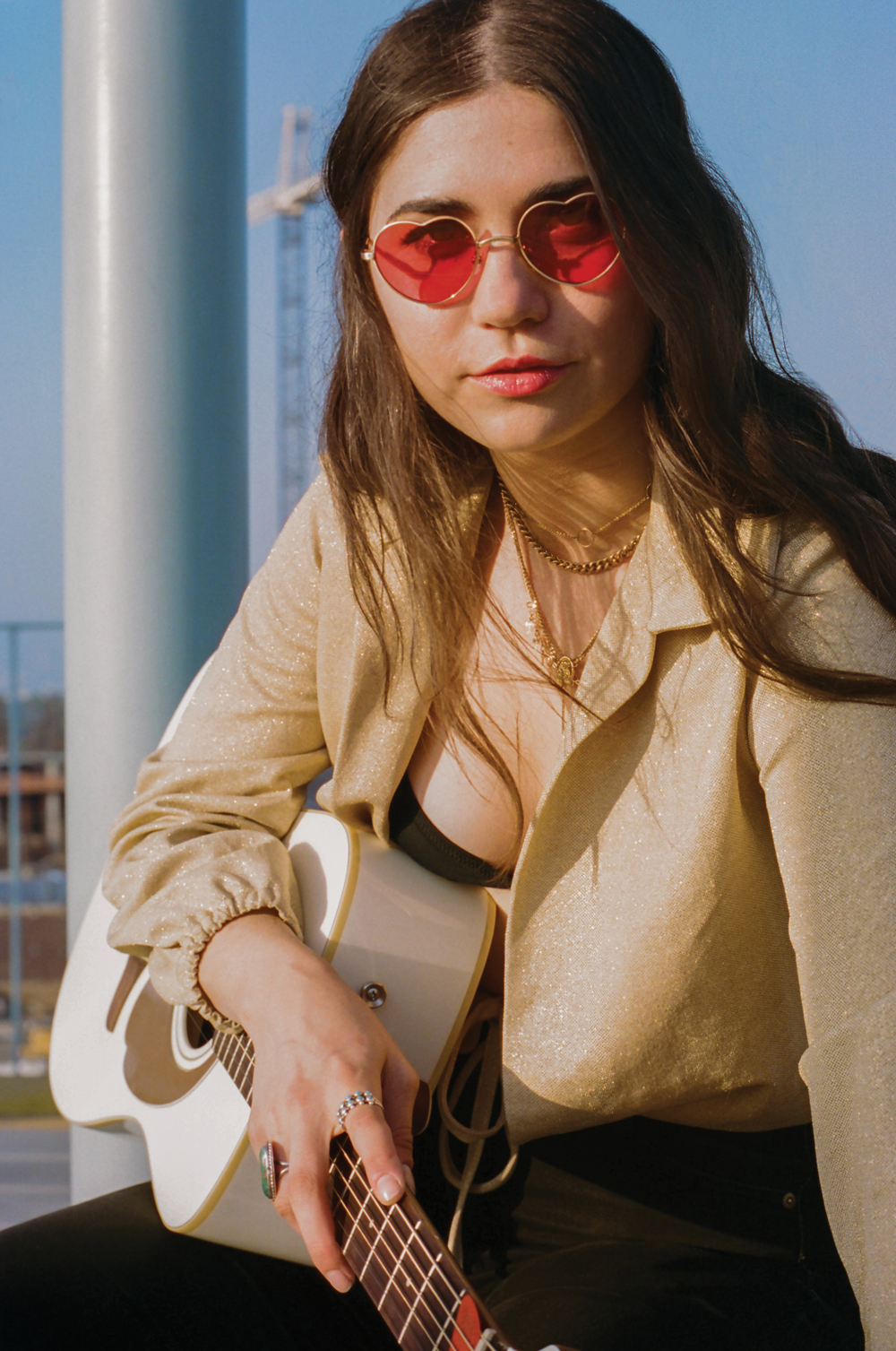 You put the album out on Kanine?
Yes, they're in New York. It's fun to have a New York situation happening because it opens up an immediate fan base there.
It's funny, I met this Australian chick recently, and she mentioned how jaded people in LA seem when it comes to good, new music. And it's true. You go to a show on a Monday night, it's an incredible band, and nobody's paying attention. Everyone's standing there talking or on their phones. Nobody's actually listening to the music.
I don't know, man. It's really sad. I love America, but we're in a rough place right now. People don't appreciate the arts as much. I don't want to make mass generalizations; maybe it's just an LA thing. People just want to watch their TVs and be on their phones. It's fine. There's still enough people that want to go to music festivals. But they're not even going for the music! Music has become the backdrop.
People go for the scene.
And they talk through the show. I went to a show recently and I was standing next to someone, and they kept talking through the whole set to the point where I had to move because it was not only annoying, but it was embarrassing, and so rude. Why would you do that?
Okay, tell me about your live band?
My band is amazing, I love them. I have Ozzie—he was in a band called Whim. Julian, my drummer, he was in the Morning Benders. My guitar player is in Ambulance Unlimited. For shows, we had Drew, who was playing with Roger Waters. He also played on the record. My friend Catfish who plays with Calexico. He played shows and played on the record.
Did they record with you?
No, it's mainly Father John Misty guys on the record. Dixie, Eli, and Dan. I love them. I've always said that the record couldn't have been made at any other time, in any other moment, because those guys are busy, Kenny is busy, and it just so happened that they were home, he was available, and the songs were ready. That's how this happened. It was pretty magical. It's crazy when you think about it because the record could have gone in so many different directions. Possibilities are endless.
Well, and what you said earlier about this being your debut LP. It's not the same vibe as your EP. So this is your moment.
Exactly. It will live on forever.
For more from Pearl Charles, follow @pearlcharles on Instagram.
Photography by Tony Accosta.