Although their setup appears simple, Black Pistol Fire's sound is anything but. Last Thursday the Austin-based blues-rock duo took to the stage of the El Rey with a guitar, a drum kit, and a whole lot of chutzpah. 
Kevin McKeon (guitar, vocals) and Eric Owen (drums) released their full-length debut back in 2011 and have been tearing it up ever since. Their latest single "Pick Your Poison" dropped just two months ago. It's an honest yet fiery track that explores the tough decision of picking the lesser of two evils. McKeon swaps his typically growling and reverb-filled vocals for a cleaner, more piercing sound, and the single has quickly become a fan-favorite.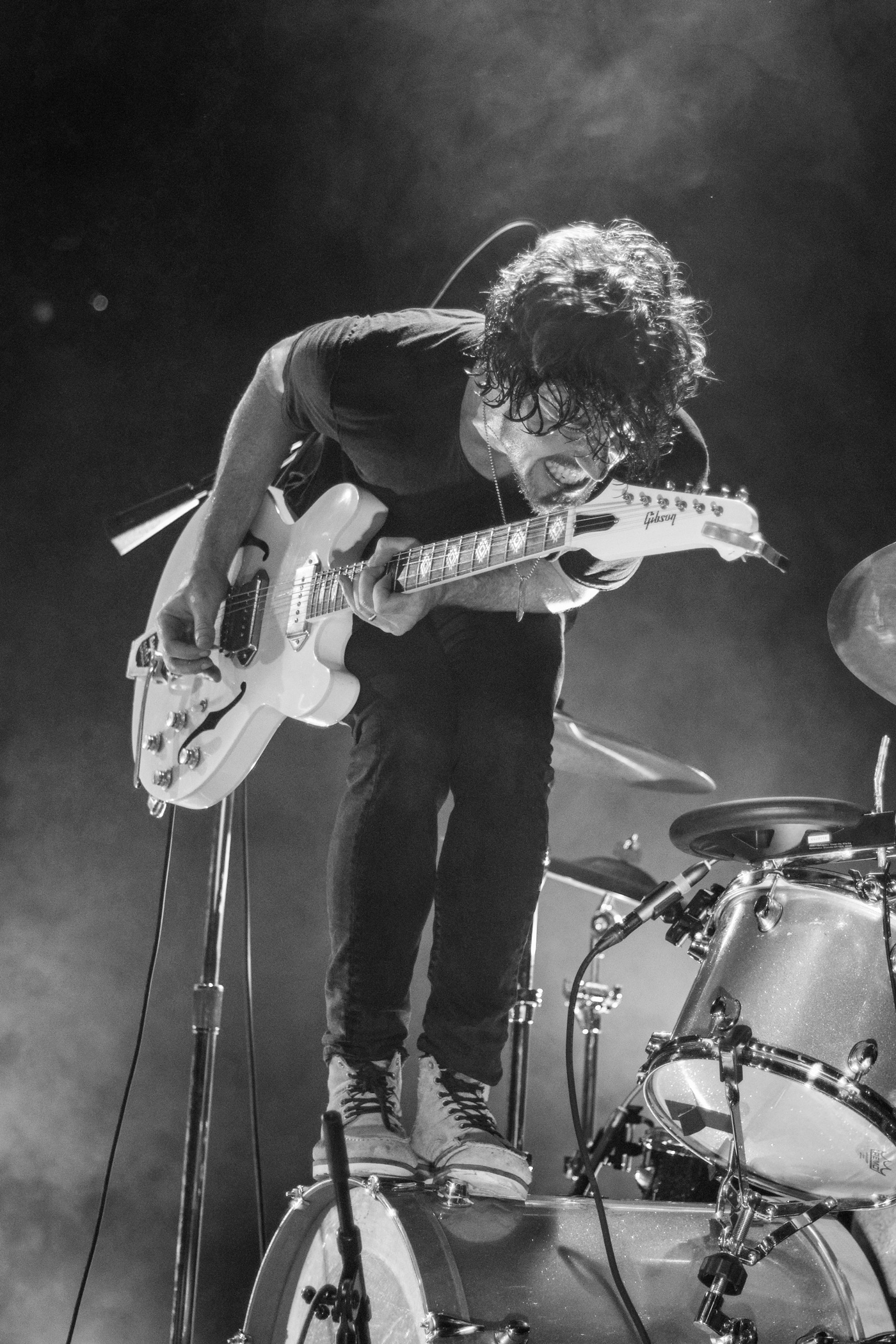 The clear stand-out factor of Black Pistol Fire is McKeon's positively virtuosic guitar skills. Throughout the entire set, he was bouncing across the stage, jumping off of the drum kit and throwing himself into the mosh pit without ever missing a note. His technique had us all mesmerized, from air-tight, driving solos to slower jams dripping with soul. And man does this guy have some energy; barely halfway into the second song he had already snapped a string and was dripping in sweat. This paired with his curly mop of hair created quite the splash zone in the front row that I was admittedly grateful to be out of range of. Nevertheless, fans around the room had those sore-cheek smiles as they delightedly shouted along to every song.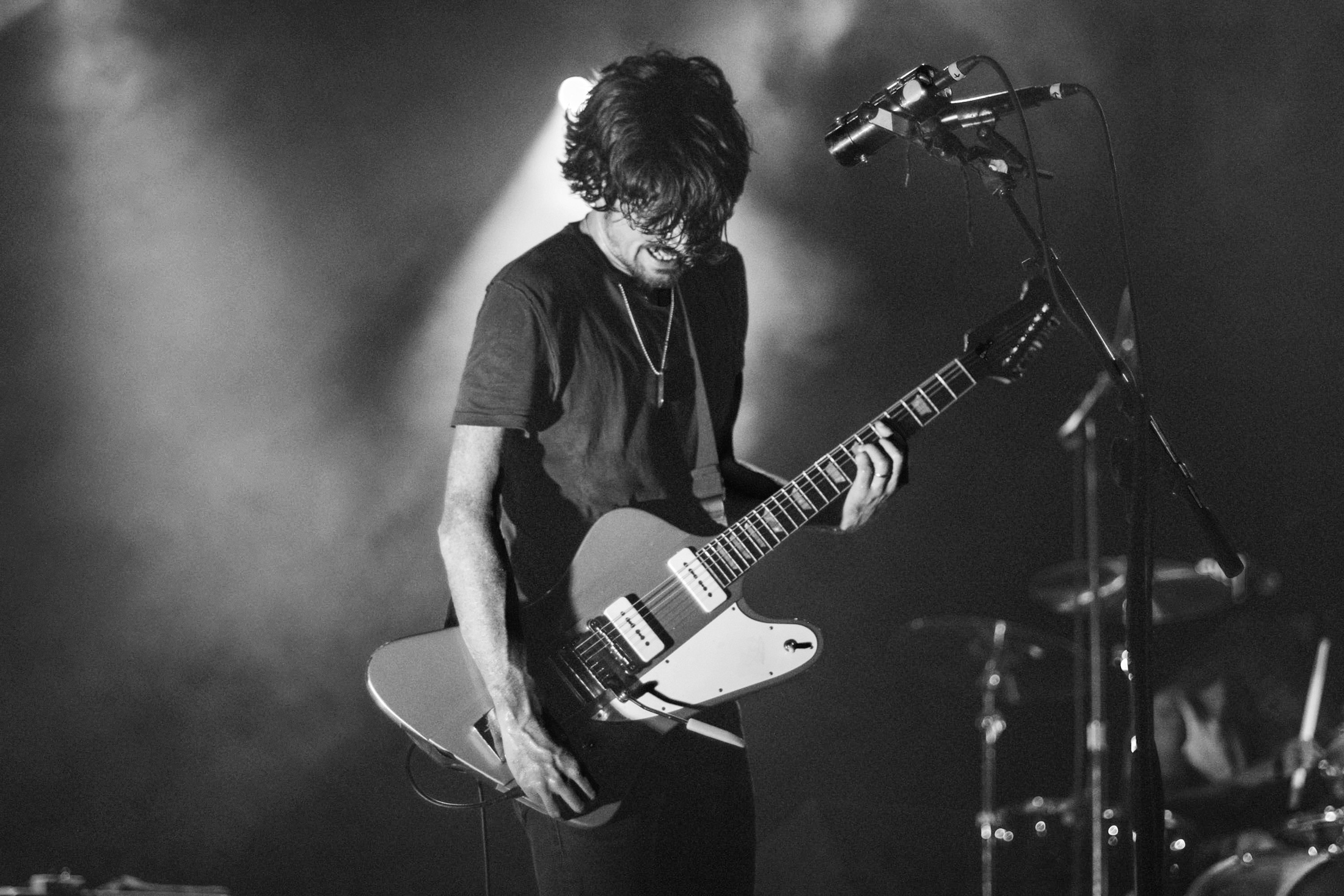 The duo tirelessly worked their way through the setlist, from old favorites like "Bully" to a grungy cover of Childish Gambino's "Redbone".  My personal favorite was "Suffocation Blues", a song that really encapsulates the sultriness of those near-unbearable summer days. You could practically feel the atmosphere overheating as McKeon chugged away at the song's telltale riff. The band's enjoyment and enthusiasm throughout the night were abundantly apparent and made for a truly indelible experience.
At the end of the night, I watched as the crowd stumbled out of the theater in that post-concert daze. I briefly caught eyes with another solo attendee, exchanging a look that said: "Can you believe that??" Black Pistol Fire is the perfect summer concert, full of sweltering blues and the most impressive guitar acrobatics I've ever witnessed. They're on the road till October, so be sure to catch a show if they're coming by your area! 
For more from Black Pistole Fire, follow them on Instagram.