Beyond her beautiful face, sun-kissed skin, and undeniable sex appeal that earned her Playmate of the Year in 2017, Brook Power is a true island girl, unfazed by fame, materialism, and superficiality. Born in Inglewood, California but raised on Oahu, the 28-year-old model turned artist is more than just a pretty face. When not modeling, Brook splits her time between her son Ozzie and her husband Zac, her ohana, and her ever-evolving creative practice.  
Her collages, layered with visual notes of her childhood—memories swimming in the surf, hiking through the jungle, and being one with the ocean—captivate us with the whimsical, lush layered landscapes that sit beneath sexy women of yesteryear. By cutting and pasting scraps of recycled paper, magazines, books, and other found imagery; Brook Power uses the art and technique of collage to assemble delicate yet bold compositions that share with us the sublime beauty of paradise and her personal appreciation for nature and the female form. Looking into the future, Brook sees her creative practice growing and hopes she can find the time to further develop her style, both in form and in meaning.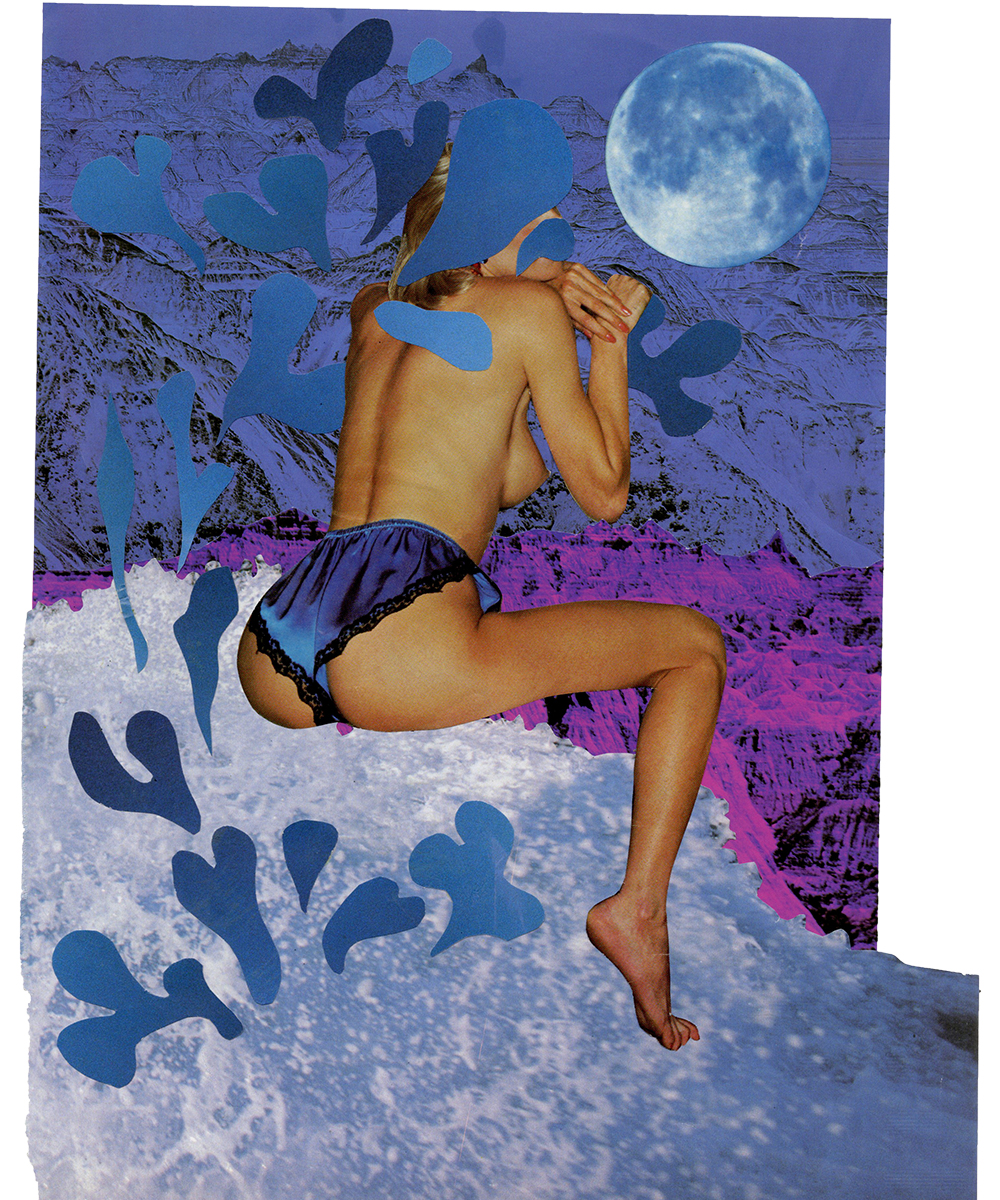 Between the merging of cultures, the appreciation for nature, and the aloha spirit, Hawaii is a place like no other, and it's people reflect that, especially those who spent their formative years on the islands. When did you move from Inglewood to Hawaii and how quickly did you adapt to island life?
We moved to Hawaii from Inglewood when I was 5-years-old, right after the Rodney King riots and the Northridge earthquake. My Dad was just over it and wanted to move to Hawaii and go surf. Moving to Hawaii was really tough for me. We first moved to Hawaii Kai on Oahu and back then, it was mostly Japanese. The kids were so mean to me! My dad is Irish and Native-American and my mom is Sicilian so I didn't look like anyone else or fit in at all. I was also super shy when I was little; I had these big ears, super curly hair, and just got made fun of a lot. But you know, I started eating Spam musubi and I was fine [laughs].
What was growing up in Hawaii like for you?
Oahu was the best place to grow up. When my parents split up, my Dad moved to North Shore so I spent most of my time there. Then he moved up Pūpūkea, like right up in the jungle, and we would literally just walk around in the jungle, completely detached from reality, all day long, come home starving, and just eat pasta with butter on it. That's all we ate. We were just a poor Italian family living in Hawaii.
Later on, my family situation got so bad in Hawaii that I just wanted to get out of there. When I graduated high school, I moved to Santa Barbara because I got an art scholarship to this school called Westmont, a very conservative Christian college. I hated it.
I had a boyfriend in Hawaii who went to New York to model. And then, when I graduated and went to Santa Barbara, he came out with me and we both started modeling here in Los Angeles. When I would drive into Los Angeles from Santa Barbara, I would go to castings and I eventually started getting noticed. I kind of just fell into it. I didn't grow up wanting to model, I didn't grow up knowing that was even an option. I thought I'd be an artist or maybe an author because I always wanted to write.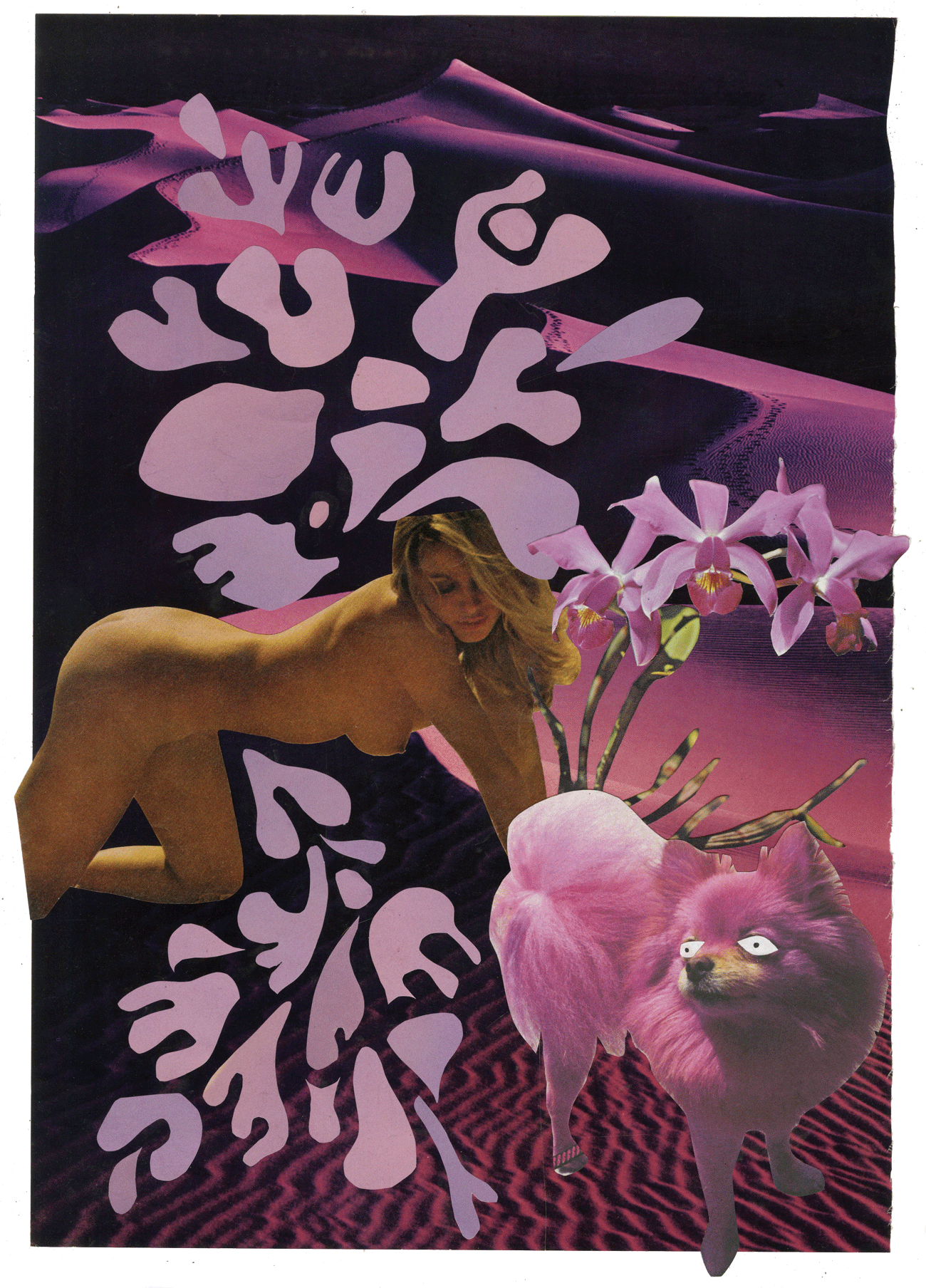 Can you define your look or how you think you're perceived?
I guess my look now has become its own brand in a way. You know, if someone is looking for a surfer bohemian chick, I'm usually the go-to! I think I'm at a place now in my career where I'm lucky enough to work with brands that I vibe with and appreciate my aesthetic.
Do you think your mixed, unspecified look has been advantageous or a disadvantage in your modeling career?
Definitely an advantage. Just 10 years ago, 'ethnically ambiguous' wasn't as big of a thing. We forget that. I started booking a lot of commercials when the ethnically ambiguous trend was starting.
How have you dealt with the business, rejection, and constant objectification?
Honestly, I've never felt too uncomfortable about it. I guess because I really understand the business and what my job is. It's just a given; it's just capitalism, which I'm actually a proponent of. I think it's a system that can work so I'm like yeah, sell it girl!
So you consider yourself a Capitalist?
Absolutely. I genuinely think the best way to keep a free market and keep everyone free and give the power to the people is in a Capitalist system. I know how to play the game and I'm comfortable playing it. This is the way it is and it is the way it's always been. If you want to make it in this industry, you kind of have to have that mindset. I don't think I was really that sensitive about things. A lot of women do struggle with constant rejection, but I never really thought about it as rejection. This is a business and maybe you're just not what they're looking for. You just can't take things too personally and when other women would be crying about how their agent said they needed to lose weight, I'd be like, 'Well yeah, you're a freakin' model!' I don't want to sound like a bitch but honestly, all of that comes with the job. Now, there is a lot more flexibility and there's so much work for plus girls, which is so rad, cause just a decade ago, there were only a couple companies hiring plus girls.
Ok. We have to talk about Playboy. How did you manage to shoot your Playmate of the Year spread just two months after giving birth to your baby!
I had to shoot 2 ½ months after I had Ozzie. Trust me, it all happened really fast and I wasn't expecting it. So I was Playmate of the Month in May of 2016, when they were doing non-nude. At the end of the year, all 12 of the 2016 Playmate's were nominated for Playmate of the Year on Playboy's website. So basically whoever wins that vote, wins the year. I don't know if it's rigged or not, but apparently I won the vote.
They called me two weeks before I shot it and asked to see where my body was at so I sent them photos.
I'd love to write for Playboy at some point in my career. Even though it's a gentleman's mag, it's always been such a polished and cutting-edge publication. It's not all about showin' tits and ass.  
[Laughs]. Totally! I was looking through a '54 Playboy just the other day and I was reading a piece that a couple of gay guys wrote. I remember reading it and thinking, 'It's so crazy how accepting and ahead of the times Playboy was.' They definitely were decades ahead of everyone else. With all the social issues that they were going over. People sometimes neglect to remember that. They just think 'naked girls' which they do well too. Speaking of Playboy, I actually just wrote a piece from them.
Can you remember how you were first introduced to art? Were your parents artists?
My dad was a painter and my mom was a stay-at-home mom. She was a nanny too so there were always kids around growing up. She would have us cut out shapes using construction paper and then tape them onto the wall and make a jungle. We were always making construction paper jungles. I grew up just cutting and pasting things together.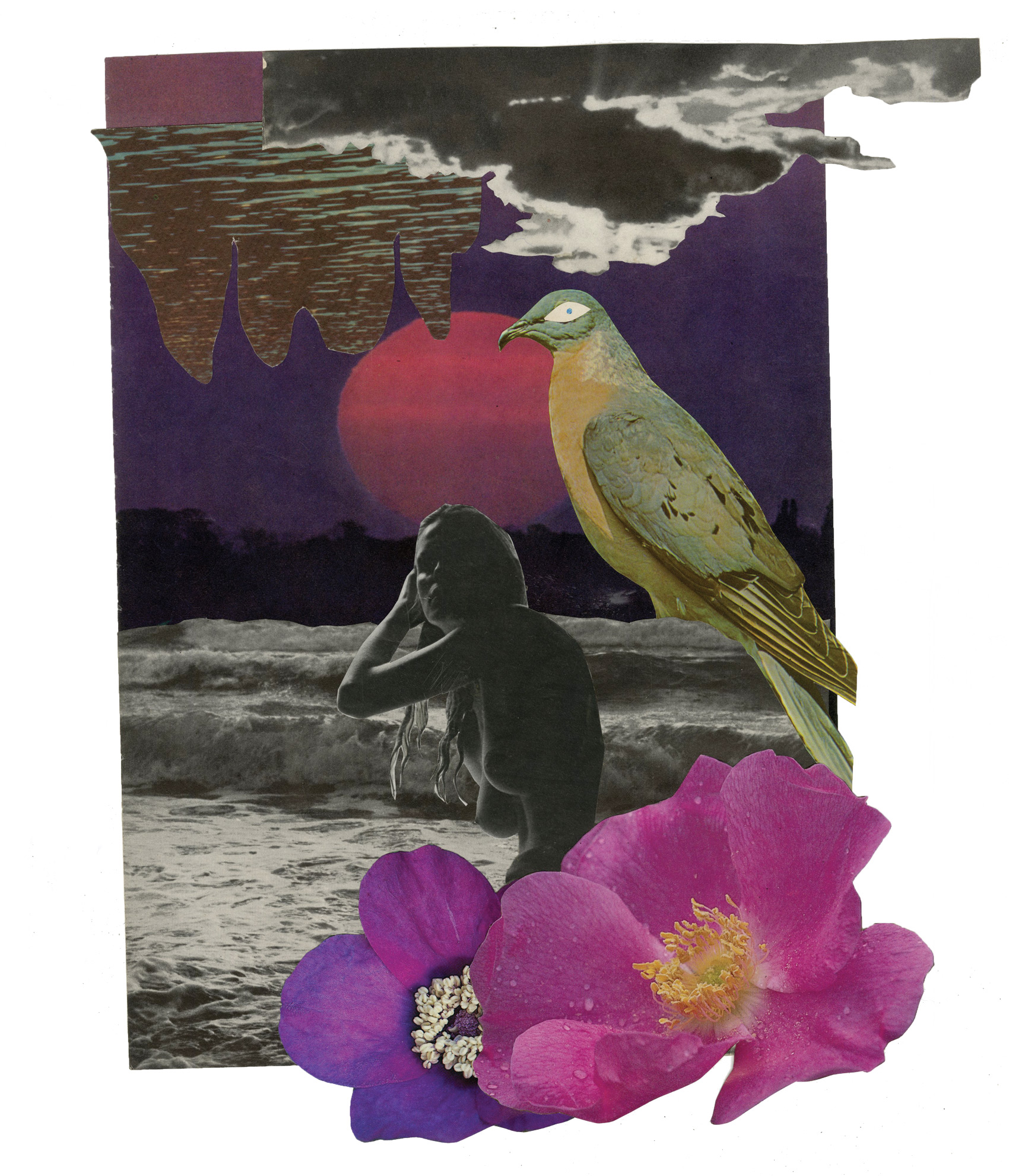 Tell me a little bit about your creative practice. Are you working in any other mediums besides collage?
I'm kind of focused on collages right now just because I don't have that much time to create too much. Collage is more of a faster medium; I can make something in like an hour. People seem to like them! I feel like as an artist, you always have to compromise what you like versus what other people like, or what will sell; you always have to keep a balance. You can't sell out, but you can't fully make what you like if everyone else hates it.  So with my collages, I feel like I've kind of found a happy medium. I'm stoked on them and other people seem to love them so I'm like, 'Rad, I'll keep doing this for a while.' It's really fun. I know there is so much more I can do. I've been thinking maybe I should shoot my own girls and use those photos in my collages.
So where do you usually pull imagery from?
Right now, I kind of exclusively use Playboy, for any girls that I use. Everything else is cut out of old books, like this South African book I've been using for a couple months.
How would you describe your work to someone who isn't familiar with it?
I think my pieces are really whimsical, kind of silly but still really pretty, and also kitschy. You don't have to take them too seriously. I think there needs to be more art that's just fun to look at, just aesthetically pleasing. With my work, my goal isn't to shove some meaning down anyone's throat.
But, like you were saying earlier, some of our favorite artists, like Salvador Dali, would even say, 'not everything has to have meaning.' I think you can just do something because you like the way it looks, or because it reminds you of something. Maybe it reminds you of home. I know my work does!
For more from Brook Power, follow her on Instagram.