London-based photographer Alex Bartsch has reshot 50 reggae albums and singles from 1967 to 1987 in their original locations. As a celebration of the music heritage of London, Bartsch's project, Covers: Retracing Reggae Record Sleeves in London, puts the reggae artists and musicians of the 60s, 70s and 80s right back into the surroundings which helped form their work.
After researching various reggae LPs and twelve-inches from his record collection, Bartsch has rephotographed fifty sleeves in their original London locations, holding them up at arm's-length so that they blend in with their surroundings, decades later. It's a simple trick – but one that cannily brings these record sleeves to life again, while putting them within the historical context of the city.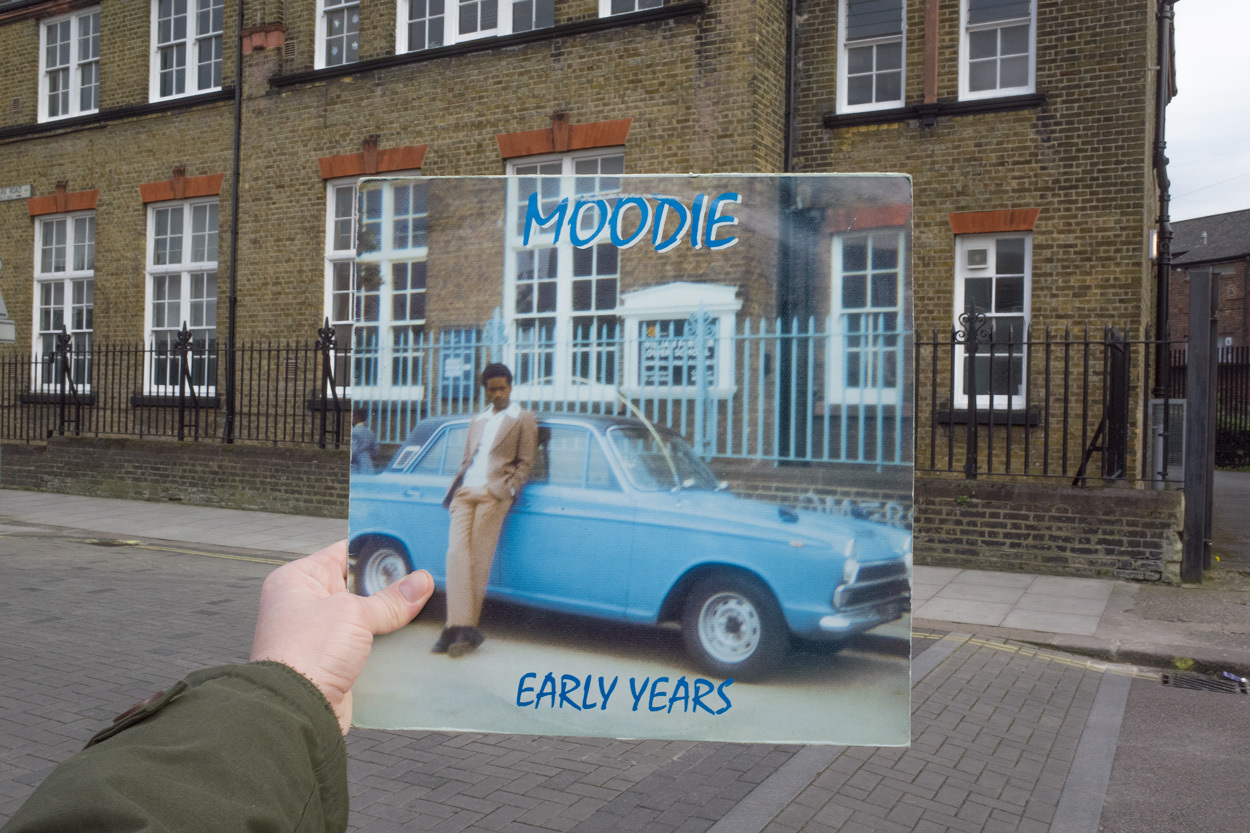 "The image on a record cover usually remains within defined borders, instantly recognisable as a record cover, but not so much as a location," says Bartsch about the photo series. Approaching the scene from a wider angle and revealing the cover's surroundings brought me, and will hopefully bring others, closer to the time and place of the original photo shoot.
Bartsch's collection of photographs are an interesting ethnomusicological perspective, giving insight into the history of reggae music in London, and are currently showing at HVW8 LA alongside a super rare collection of prolific Jamaican illustrator Wilfred Limonious' artwork. The exhibition, which is curated by Al "Fingers" Newman and Christopher Bateman, accompanies two books published by One Love Books, In Fine Style: The Dancehall Art of Wilfred Limonious, and Covers: Retracing Reggae Record Sleeves in London.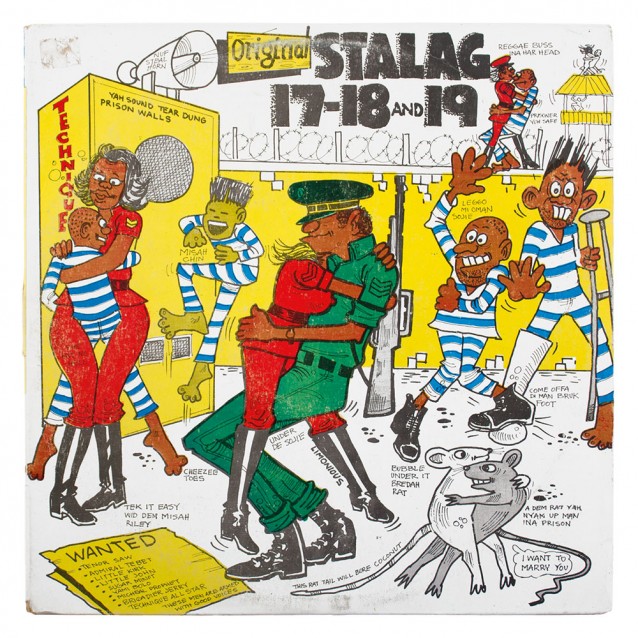 Limonious, known as the father of dancehall art, originally made a name for himself as a cartoonist in Jamaica, and while outside of Jamaica Limonious is associated mainly with LP covers, many Jamaicans remember him more as a newspaper cartoonist than as an album cover designer. His style was unique, and managed to perfectly embody the spirit of the music inside the sleeve – vibrant, humorous and often outrageous. Limonious also had a keen eye for typography, and developed a few of his own distinctive hand-drawn typefaces, including a cursive face with little chunks taken out of it, as can be seen on albums such as Early B's Four Wheel No Real and Sugar Minott's Buy Off The Bar.
By the mid-80s, many of Jamaica's best labels and producers were working with the artist – George Phang's Powerhouse, Winston Riley's Techniques, Coxsone Dodd's Studio One, Prince Jazzbo's Ujama and Dennis Hayles's Dennis Star International to name a few. Between the high demand for his work, and his ability to crank out designs in such a short amount of time, Limonious produced a very large body of work–close to 300 album covers, and later on, several record label logos.
In Fine Style & Covers will be on view at HVW8 LA until September 24th. This is a show not be missed.