From 2017-2018 Adam Alessi and I shared a small studio together in Highland Park. Essentially a garage, the space was imperative to both of our development as artists. Over the course of that year, I watched Adam experiment and produce a highly impressive amount of work in several mediums. I reflected on that year as we headed to his current studio, which is conveniently back in Highland Park. I continuously asked myself the question, "How do I interview a best friend?" I figured the best way was to ask Adam the same questions I ask myself while we discuss the emotional range in Future's discography. The following is a short insight into the current state of Adam's practice as he works toward an upcoming solo exhibition.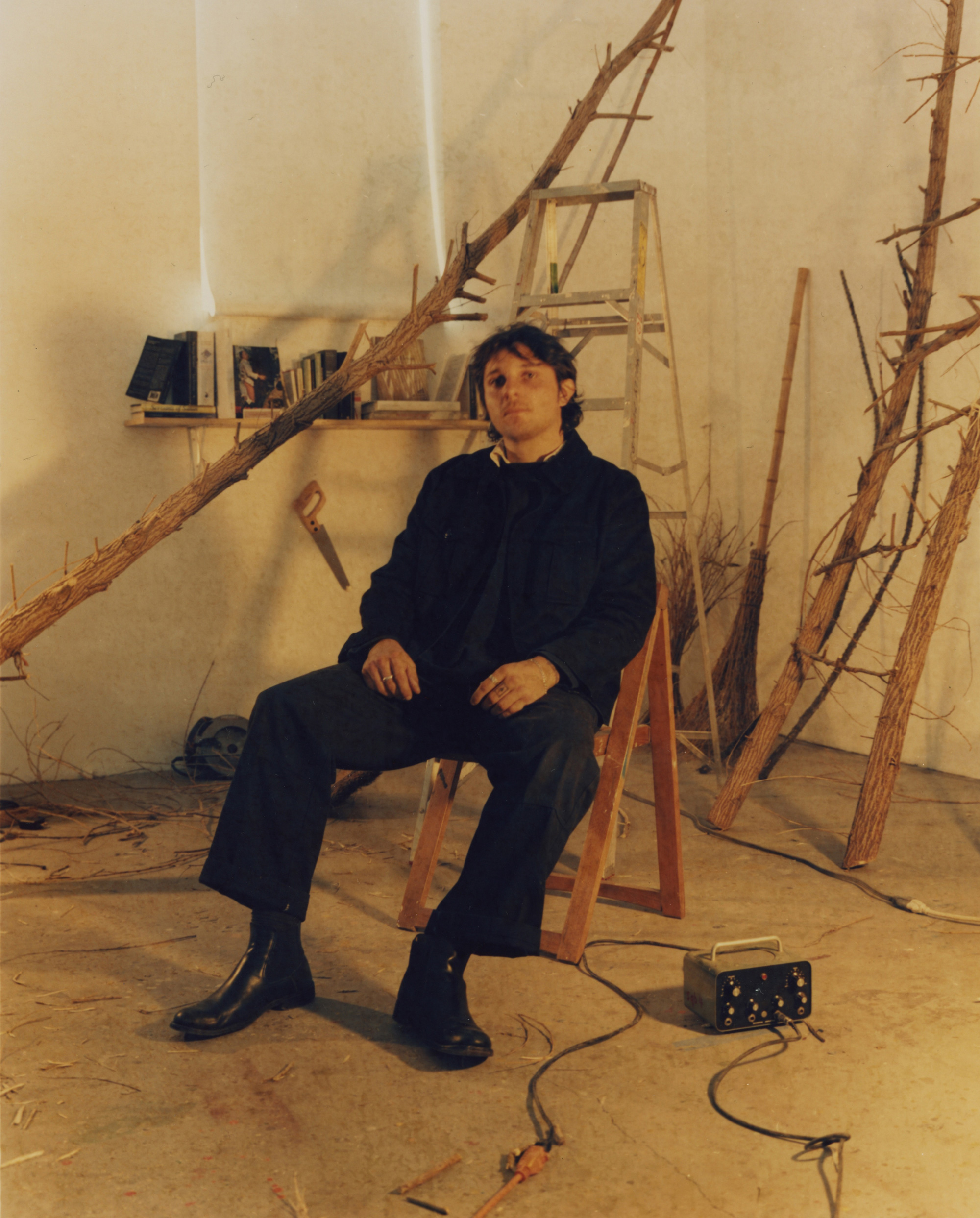 I'm always interested in people's earliest memories of their introduction to the arts. Can you tell me about your introduction to art and what led you to wanting to be an artist?
My uncle was an oil painter. I remember seeing his paintings at an early age and being really intrigued by them. He mixed photo collage with heavy impasto oil and painted based off the photographs he'd take while traveling through Spain. My first introduction to contemporary art was probably around age ten or eleven. My mom took me to the MOCA Grand. I don't really remember any of the works as much as I remember the experience and the feeling of being overwhelmed in a way I don't think I had felt at that age. I do remember a Paul McCarthy sculpture that made me feel like I was looking at something I shouldn't be looking at and I liked that. Fast forward to high school, I took to photography and the darkroom. Experimenting a lot with the print process. From there, I liked the idea of translating those images into oil paintings; using the hand as a method of printing.
Speaking of photography, can you describe your sensibility towards choosing the images you make paintings from?
I think I lean towards images that have an uncanny or discomforting nature. The images that often stick with me feel tense, curious, or claustrophobic. I work a lot with images that lay in the field of disassociation. That being said, subtle humor is important to me. Not all, but most of the images that I reference I find humorous or relevant to my personal life.
As I look around the studio I can definitely see those sensibilities come in and out of the paintings. You're producing sculptures for this show, do they come from a similar place?
The sculptures that I am currently working on have been crafted through the world of my most recent paintings. I'm primarily working with silicone masks and wooden structures. The wooden pieces are shaved of their bark and the bark is laid on the floor as visual proof of a molting process. The mask can hide one's identity, but can also work as a shed skin or a molted character. So when these are mixed together, we see a residual of someone or something that has grown into its next state of being.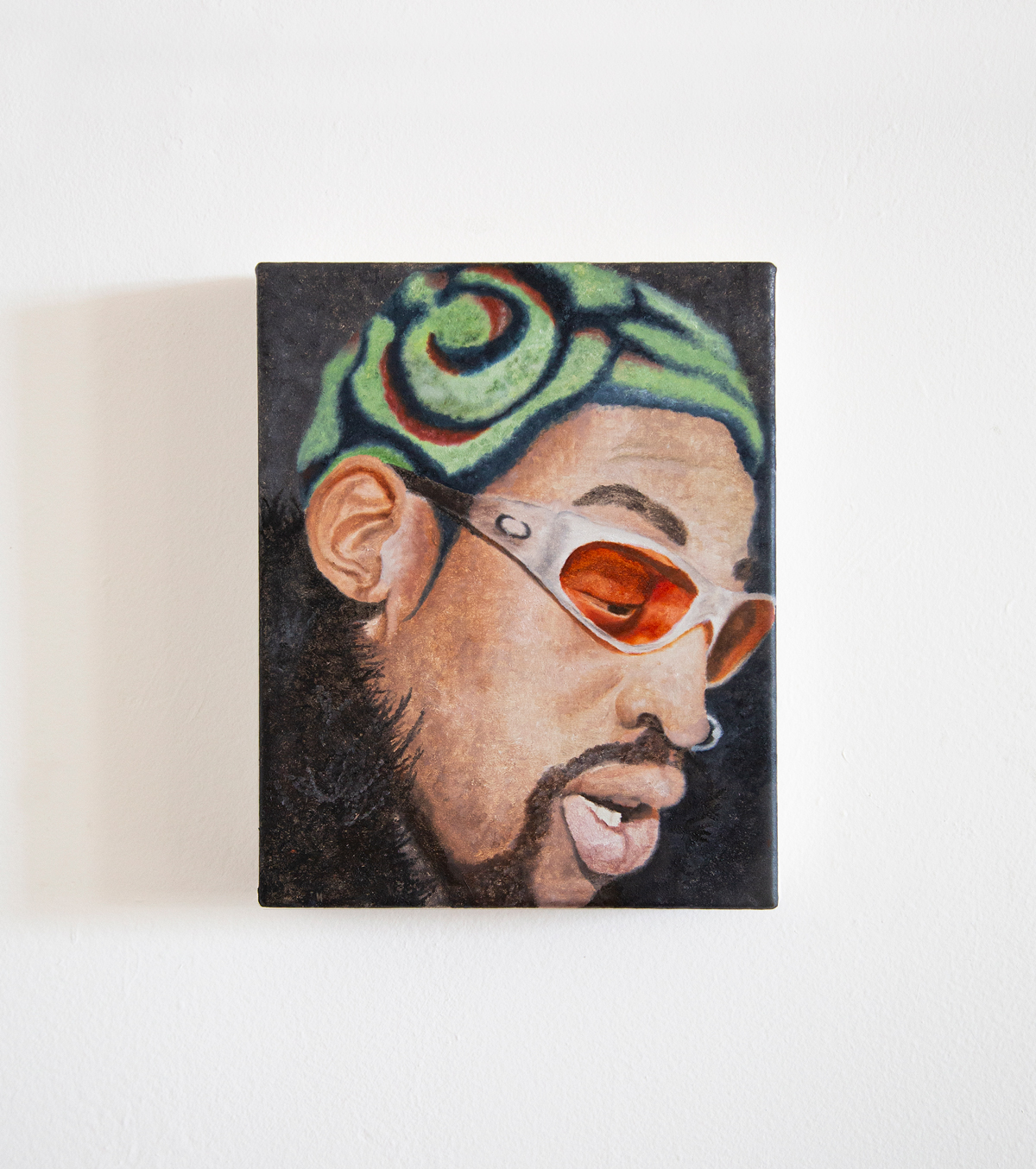 So as more paintings are produced, the world in which your work exists expands. Within that expanding world, do you plan on making photographs that could eventually be paintings and/or sculptures?
Yeah. As this process evolves there has been a lot of photographic and video documentation. This then gets recycled into the paintings later on and the paintings become a mix of found image and self-created imagery.
Can you talk about how COVID-19 has affected your practice? Amidst all of the chaos and uncertainty are you able to find any silver linings?
The recent pandemic has caused problems for everyone. It's definitely affected my practice a lot but no more than it has been affecting everyone in the world. We are only about three weeks in currently. My day-to-day practice hasn't changed much, although my level of motivation has fallen to the wayside of personal stress and concern for the rest of the world. I think as artists we are highly empathetic with the world and we all want to find ways to help, but in this case, we all need to figure out how to stay afloat first. I feel we will all come out of this with a lot to say. I think this will really change the way art is seen and also used. For now, there will be a lot of thinking and coping with the current state of life. There is a possibility we may never resume the casual day-to-day we had before. The silver lining to all of this is the re-appreciation for life itself. Having the ability to have a practice at all is such a beautiful thing and these moments remind me of that. I am excited to see where the Los Angeles art community goes with all of this. I'm looking forward to the day that we are all rekindled and our presence can be shared with one another again. The bonds we make as a community are so important.
For more from Adam Alessi, follow him on Instagram. Photography by Calvin Reboya.