Over the last five months, we've become reacquainted with the domestic. In lieu of the typical work space, we've inhabited dining room tables, couches, and spare bedrooms as our places of work, and have come to consider a trip to the backyard or time spent on the front porch our new version of a casual outing. After several months under quarantine, it's hard to not take notice of the things that we encounter and are surrounded by every day — the socks laying on the floor just shy of making it in the hamper; the cans spilling over the brim of the recycling bin in the kitchen. For Pedro Pedro, these humble scenes and objects, often overlooked in our hurried fury of the day-to-day, have become the center of his bright and expressive still life paintings.
In his debut solo show, Still Life, at The Hole NYC, the LA-based artist includes a variety of paintings that depict his unique take on the still life genre. The way in which Pedro uses paint to vividly transcribe the sensual curves of fruit in a bowl or the enticing chunkiness of wedge heels faintly stained with a footprint, is spellbinding. And although traditional in subject matter and practice, Pedro's paintings stand on their own stylistically, employing funky shapes and colors to reinvent the mundane.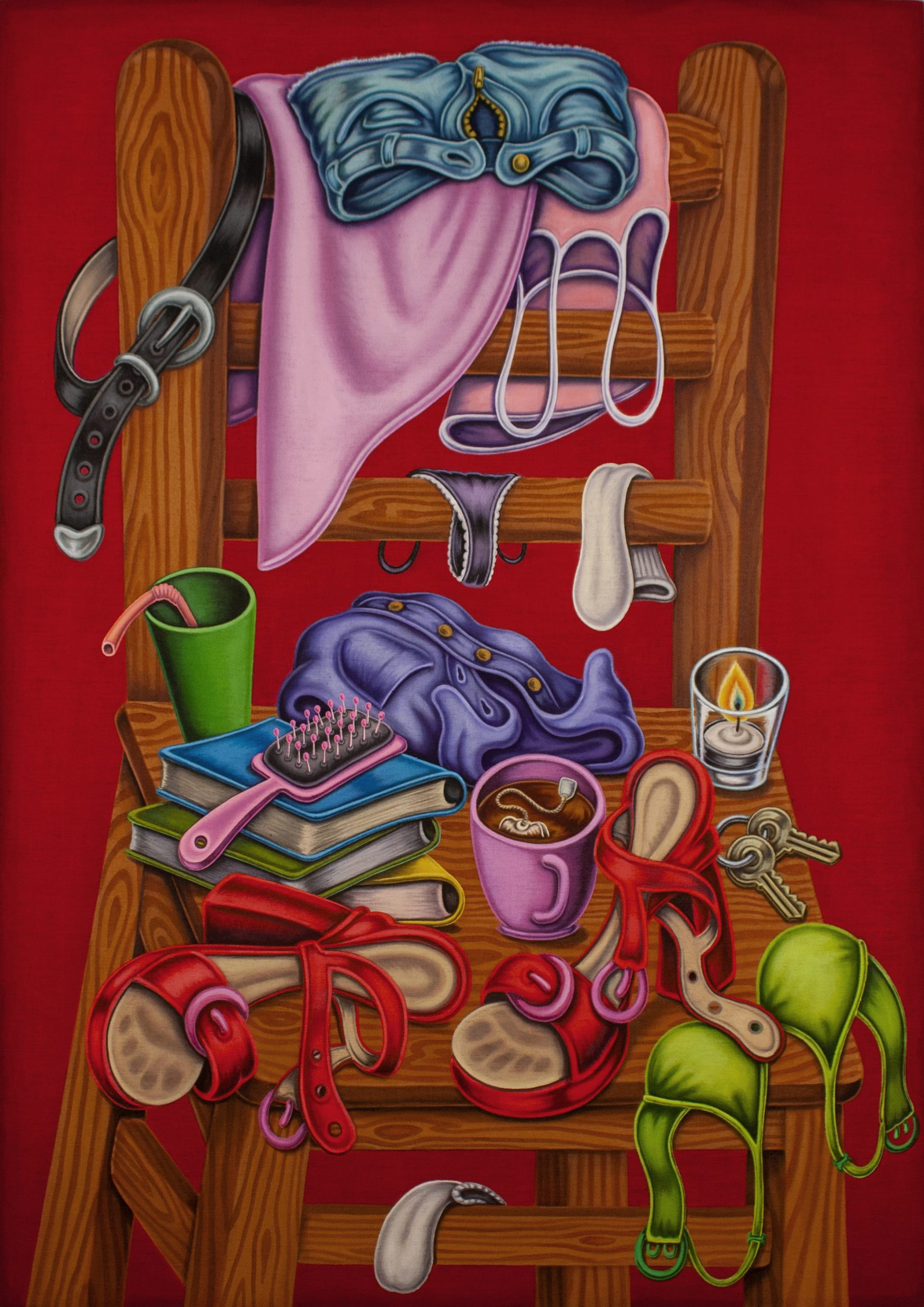 How are you doing? How have things changed over the last three or four months under quarantine?
I'm well, all things considered. I've been learning to give up any semblance of control and to not make any plans.
Tell me about the upcoming show and this body of work, when did you start creating this series of paintings?
I started working on the show for The Hole in December 2019. The first piece I created was "Dresser," a 60 x 46 inch painting on raw linen using textile paint. The piece is of a dresser overflowing with clothing and other objects such as an unplugged alarm clock and a half eaten sandwich. The show in part is reflective of a studio life in juxtaposition with domestic life. From more traditionally pleasing subject matter ("Pile of Fruit and Vegetables") to cluttered piles of intertwined clothing ("Pile of Clothes"), the body of work consists of overlapping still-lifes.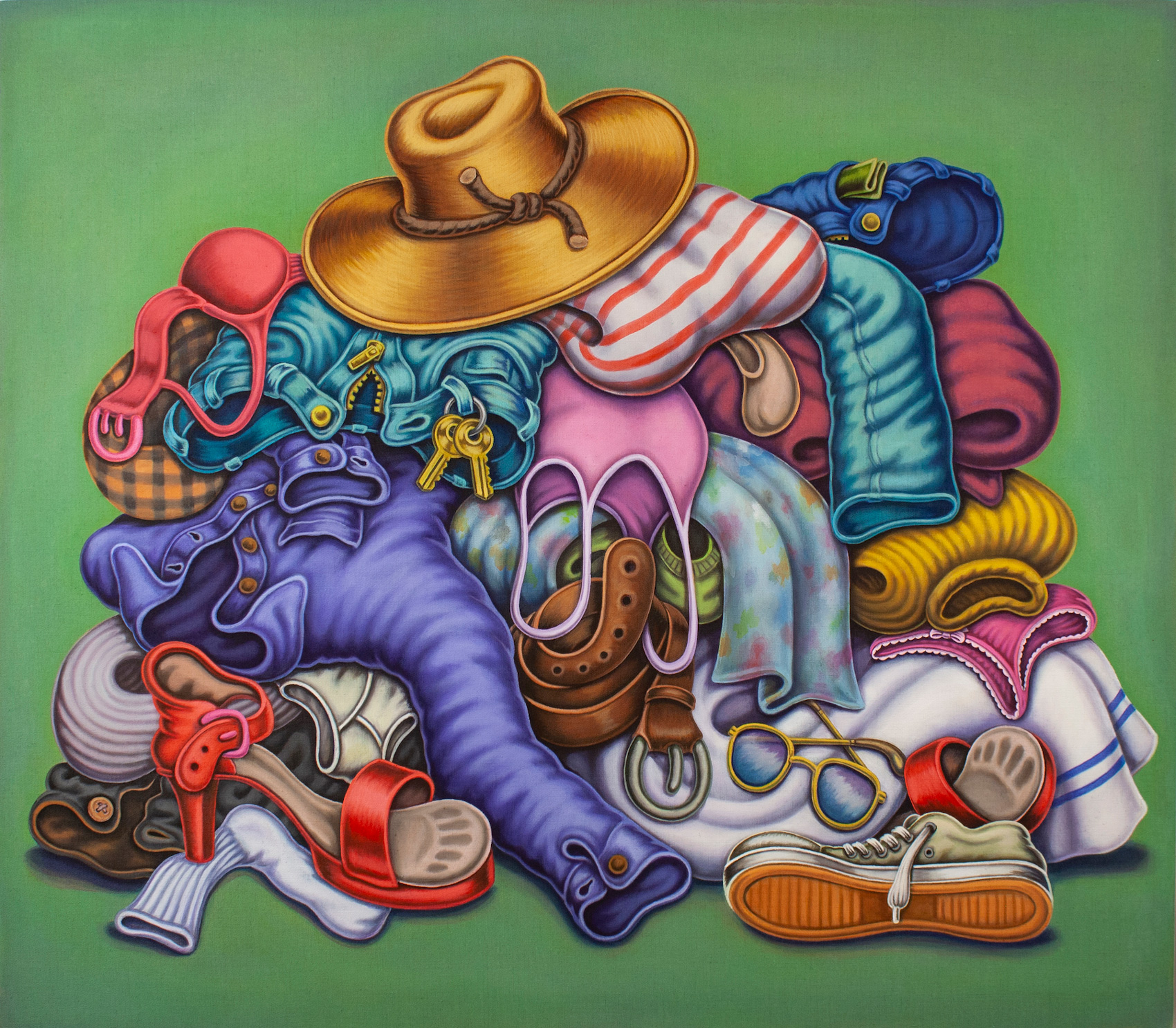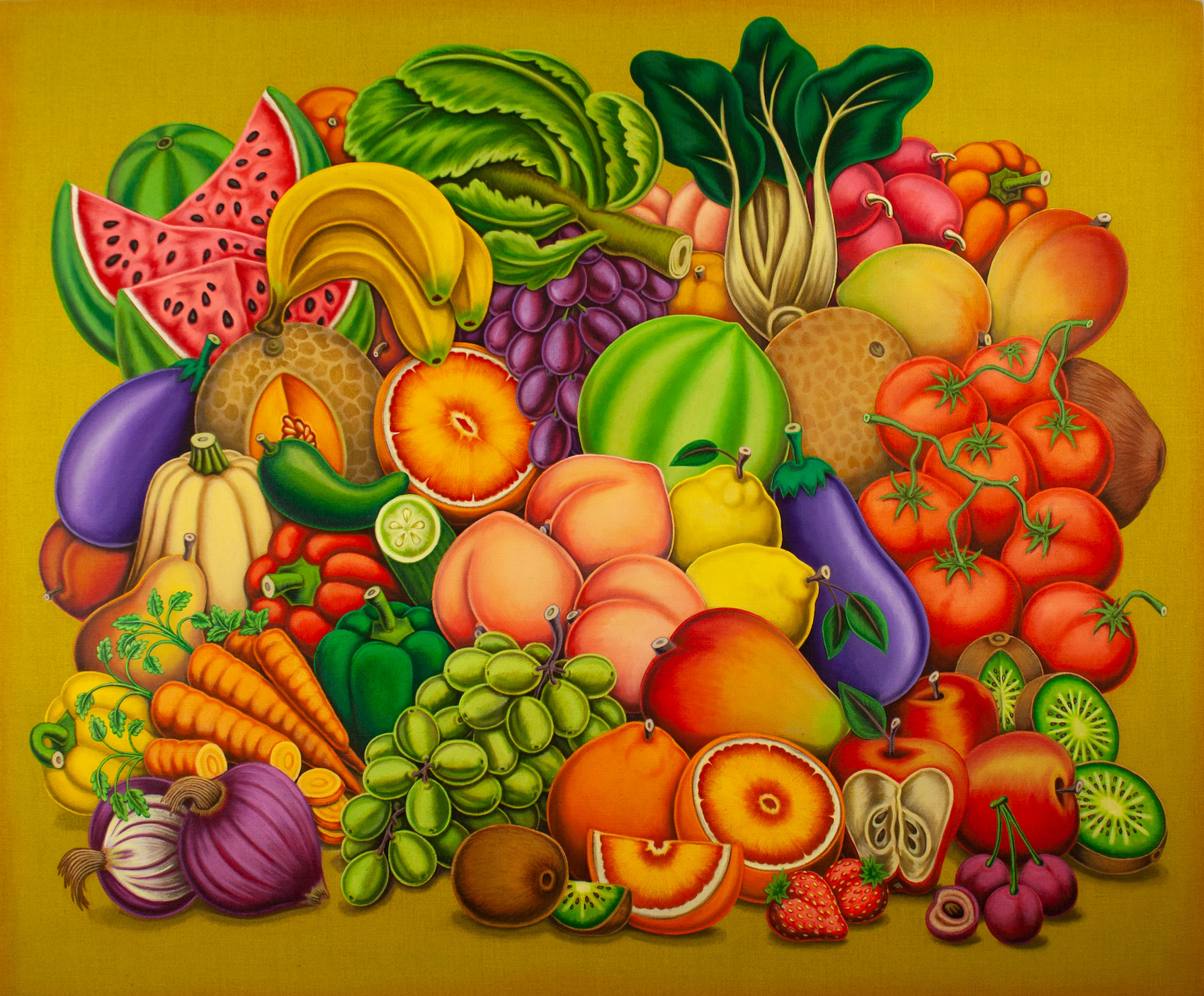 Are these depictions of your everyday?
To an extent, yes. The depictions are exaggerated caricatures.
"Basket with Bottles and Cans" is some version of my recycling bin, the paint table pieces mirror elements of my studio set up- the paintings ultimately take on their own life from outside of my everyday encounters with the objects depicted.
How do you choose a scene to paint? Is it a matter of finding the beauty or intrigue in the mundane and everyday, or is it something else?
Finding beauty and intrigue in the mundane is a big part of it. I attempt to animate inanimate objects that I interact with daily and give them a personality or life.
When did you originally start to dive into these still life scenes, and how have they evolved since then?
A few years ago in 2017 I did my first table piece at the time using it as a type of pedestal to elevate certain objects or ideas while also providing them a static back drop or place to stand on. I think formulaically that still remains, the subject matter however has evolved such that the paintings are more specific to things that are around me as opposed to a complete imagining.
What are you most excited about with regard to this series?
I'm very proud of how this series came together. I'm very excited to see them all interacting in one of my all time favorite galleries The Hole.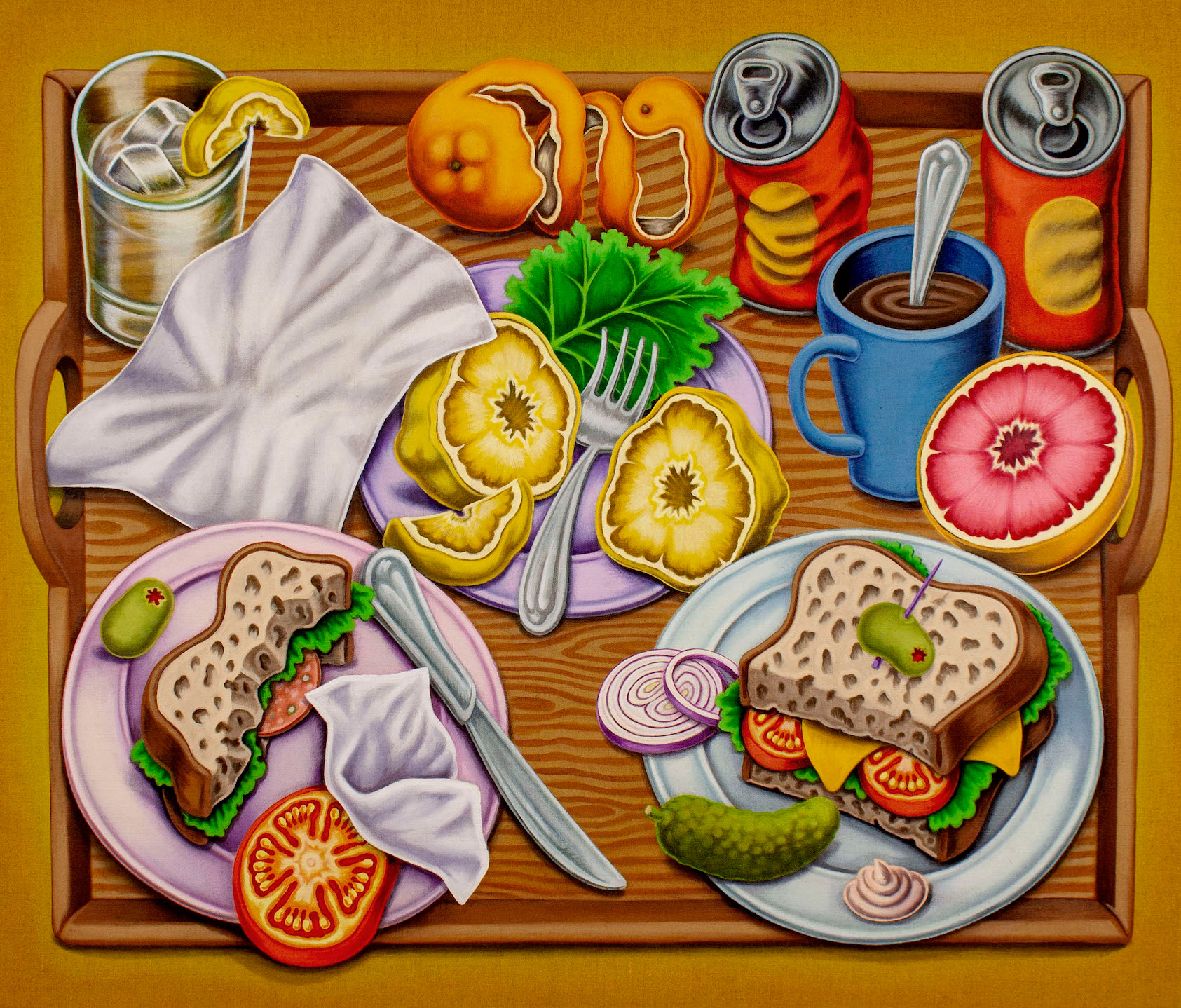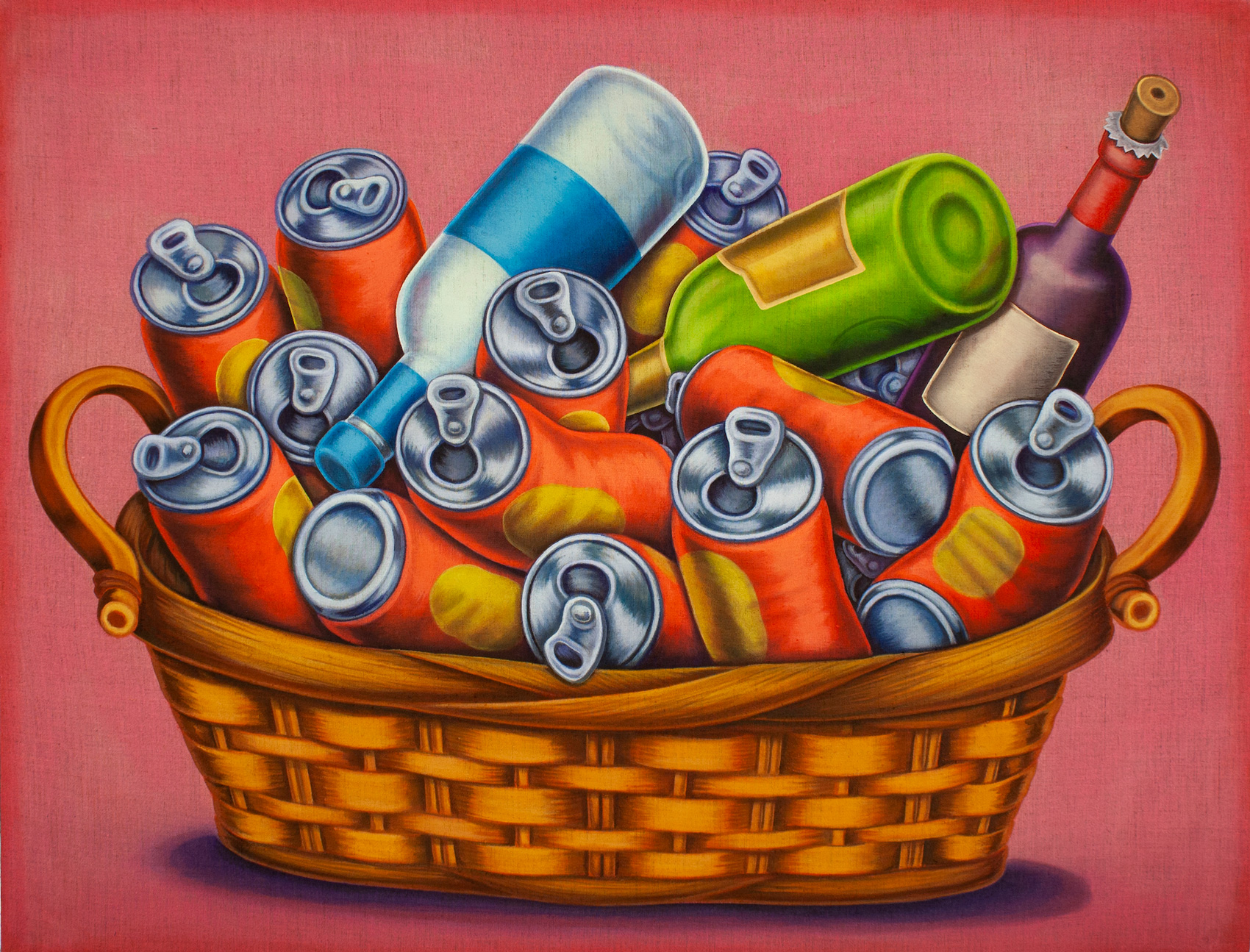 Besides working towards this show, what are some other things you have been doing to stay sane and prioritize your mental health?
For the past seven months it's been mostly just painting, watching Criterion Collection, and wine.
"Still Life" runs until August 23rd at The Hole NYC. For more from Pedro Pedro, follow him on Instagram.