Sadgirl, the three-piece surf rock band from Los Angeles, has proved to be a staple in the local music community over the last three years. On Thursday night at the packed Teragram Ballroom, the band was greeted with incessant cheers as the room swirled with Beatle-worthy swoons from fangirls and fanboys alike.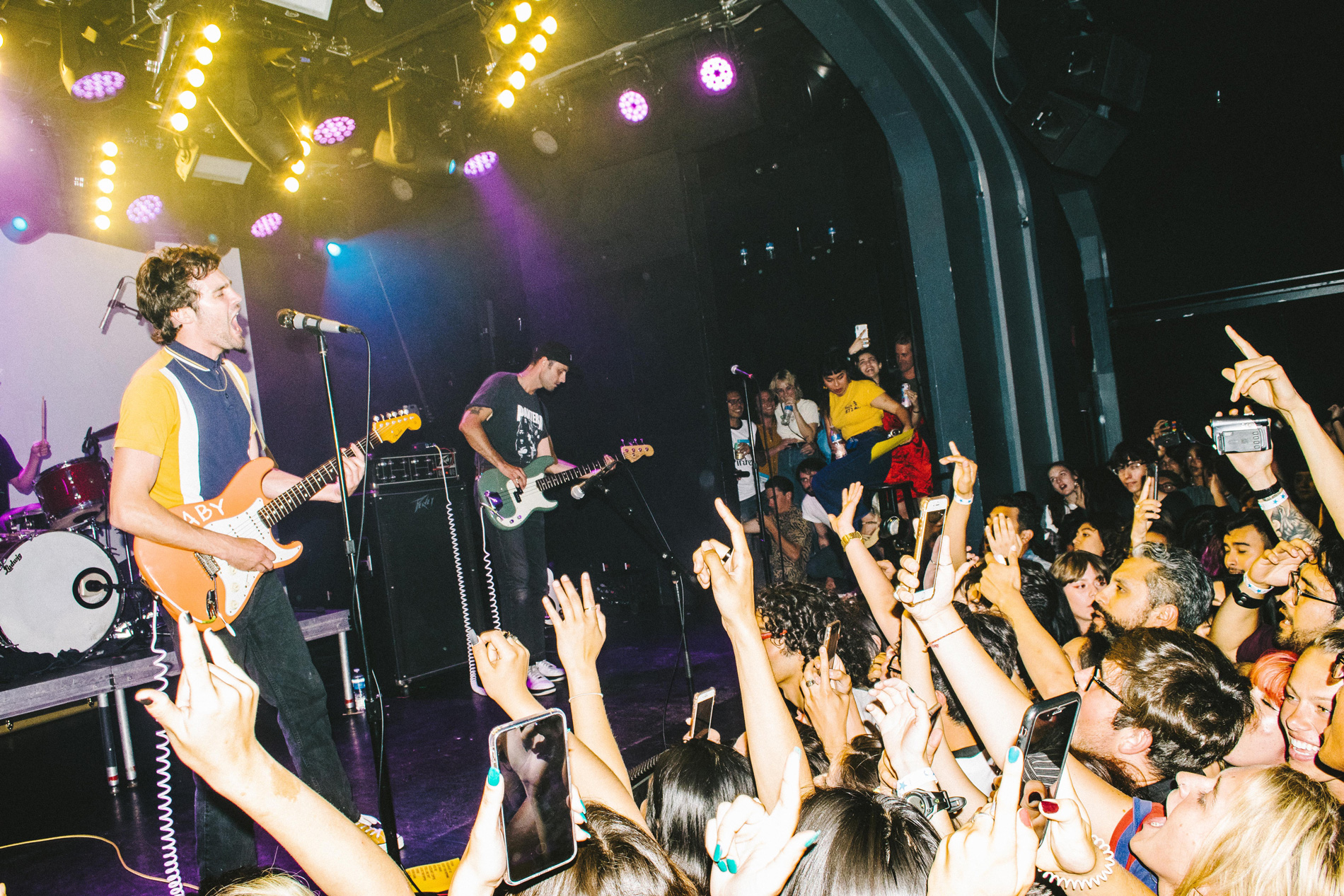 The trio of surf punks, made up of the charismatic frontman, Misha Lindes, bassist Dakota Peterson, and David Ruiz on drums, have been playing together since early 2014 and have since garnered a dedicated fan base here in LA. While the band is undoubtedly devoted to crafting their timeless sound, they're equally committed to upholding a timeless aesthetic and brand. As I stood towards the back of the room, slightly jealous of the hype going on towards the front row, I couldn't help but be reminded of classic American artists like Bobby Vinton or The Penguins, full of charm and tenderness. As I thought about these quintessential 60s heartthrobs, I obviously thought about the doo-wop classic, "Earth Angel," which consequently made me think of that school dance scene from Back to the Future. Obviously. I mean, could it be possible that Misha Lindes is actually just in a race against time to save himself from getting erased from existence? Probably not, but Sadgirl does have that certain swagger and musical style to transport you to another time while still giving you something new to hang on to. It's fuzzy old school doo-wop with surf-punk cynicism and Lindes can go from Bobby Vinton's "Mr. Lonely"  to Mr. Don't Fuck With Me real quick.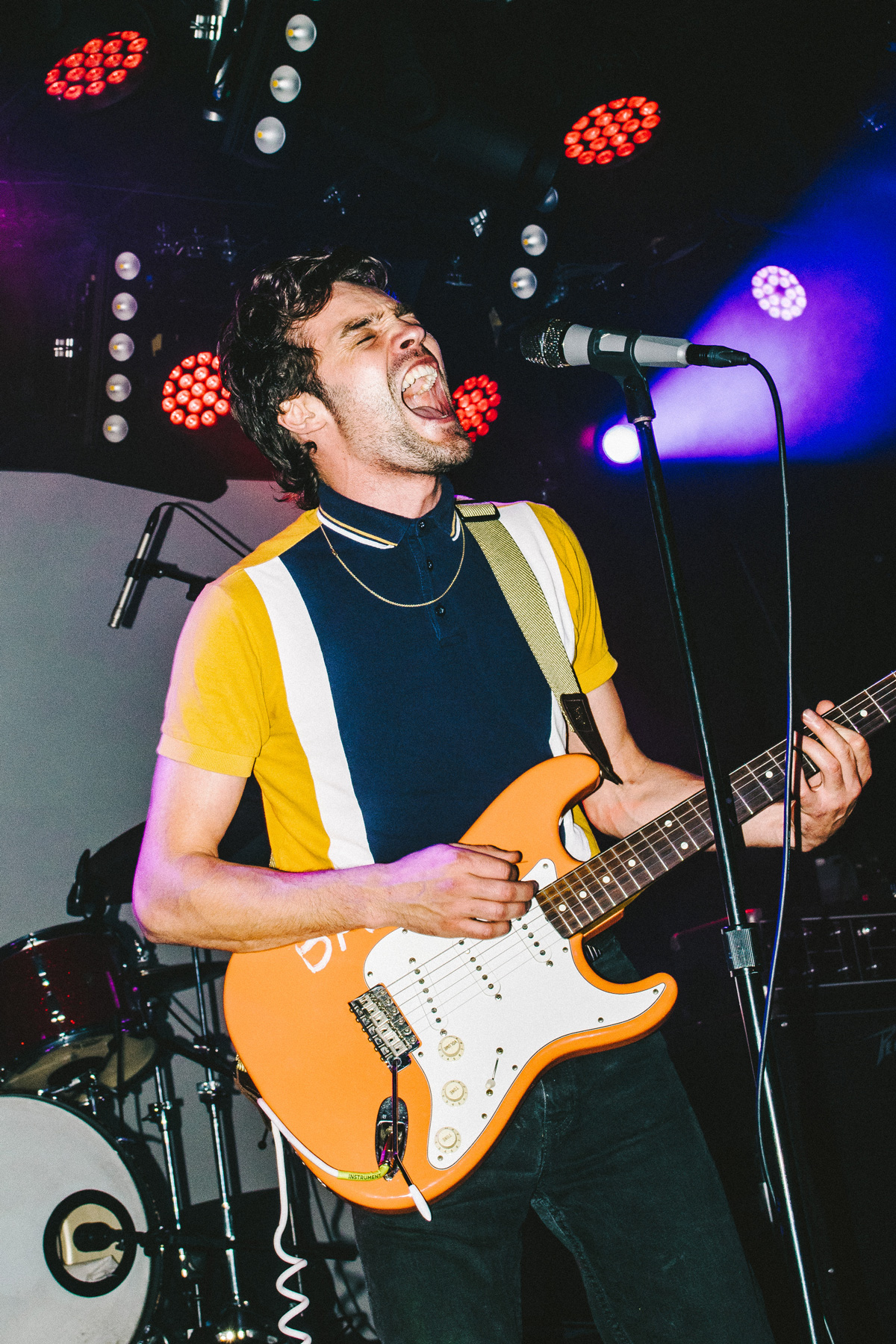 As the band really began digging into their set, playing classics like "Breakfast is Over", the energy bouncing from the crowd to the stage was tangible. And you could see it, literally, as fans began to bounce off the stage one after another. It was this insatiable energy that reminded me of the powers of good California surf rock…it's just fucking fun! The excitement in the room never wavered and as the show came towards the end, it was abundantly clear that Sadgirl plans on sticking around for some time to provide their cynical and authentic California doo-wop to angsty hearts along the coast. 
For more from Sadgirl, follow them on Instagram.
Photos by Marcos Manrique.