French singer-songwriter Naomi Greene's raw songs are defined by the uniqueness of her harp-playing, her voice, and her tone. From emotion-driven tunes like "No Skin" and "Iron Horse," to the dreaminess of her newest single "Laura," Greene's sound is smooth, heartfelt, and truly one-of-a-kind. I caught up with her about musical influences, favorite musical settings, and her latest singles.
What first got you into music? When did you know you wanted to be a musician?
I was always around music as a child. My parents brought me along to concerts ever since I was a baby, and there was often records from all over the world playing in our house. I feel very lucky to have had that fluid and fun initiation to music as a kid. At seven, my friends started going to the conservatory – a pretty common thing in Paris – so I followed along and that's when I started my formal music education, learning the harp. Music was always important in my life but I think the desire to pursue it as a career grew in my teens when I started performing with my first rock band.
Who are some of your major musical influences?
Oh, I don't know, so many! I'm not sure that I am fully aware of what influenced my own music but when I started writing songs, listening to Patti Smith, Joni Mitchell and David Bowie was a game-changer for me. I love Smith's directness, Mitchell's effortlessness and Bowie's wild and committed imagination. I think those are qualities I strive to channel in my practice.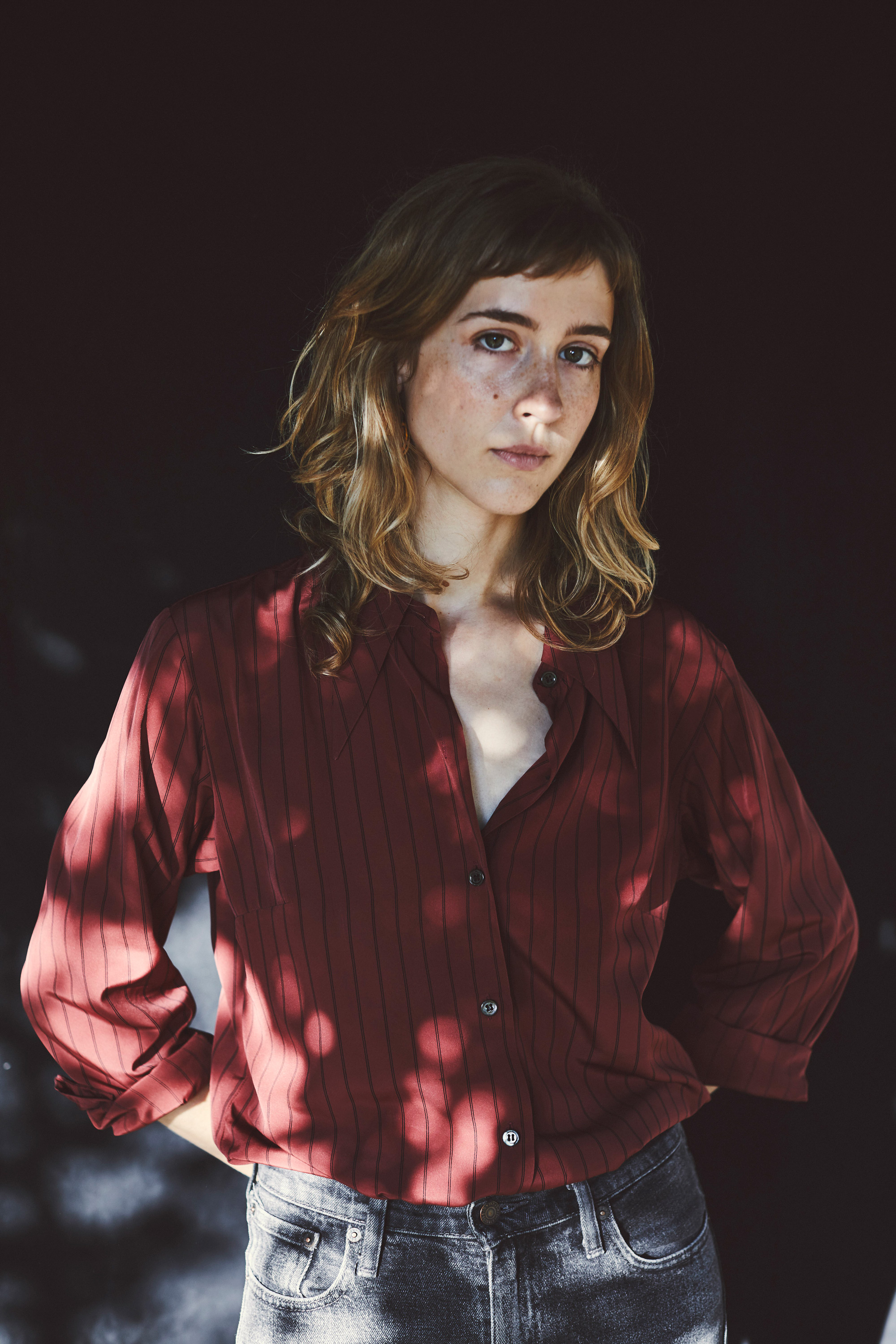 What is your writing process like? Is there structure to it or is it always evolving?
I think it varies from one song to another but I did notice that there is always a period of incubation. When I get an idea I try to generate as much material as I can around it, then I record what I have, perhaps listen to it, and let it sit for a while. I have more clarity about my overall vision when I come back to it later on with a fresh head.
Do you prefer being in the studio or performing? Why?
Performing! That's my strength and my joy. I feel connected to my higher self when I am performing. I love that it is a shared experience with the people in the room, that you feel when they are into it, or bored, or getting emotional. I love that it's a moment in time, ephemeral in nature, where you can learn about yourself in a pretty deep way, discovering how you react to the environment and parameters you have been given.
In the studio, I get overwhelmed by the endless artistic possibilities and the sense of commitment that comes with every decision.
Which artists are you currently listening to?
Jenny Hval, Cass McCombs, and Solange.
What is the inspiration and story behind the lyrics and instrumentation for your singles "Iron House" and "No Skin"?
Iron House was about protection and No Skin was about vulnerability, they're quite opposite but complementary.
You recently worked with photographer Brian Overend – what was the inspiration for those images and what was that experience like?
Brian and I met through our mutual friend Sony Diperri who mixed "No Skin" and my upcoming single "Laura". Being in the same artistic circles it felt natural that we should shoot something together. We wanted to shoot in the city by night and I was inspired by the aesthetic of Wong Kar-wai's film "In the Mood for Love" so we met up in Chinatown, looking for colored lights and a cinematic feel. It was cold out so we were moving about swiftly and stopped for drinks at Hop Louie, a dive bar that could totally be in a Lynch film. Brian's girlfriend Merisa was there too and we had a great time.
We met up again a couple months later for a day shoot around my neighborhood in Los Angeles and shot simple portraits with my harp in late afternoon light. The photos were shot right outside my house in Highland Park. It was fun and effortless too!
Do you have any advice for aspiring musicians?
It may sound cliche but I think you really can't go wrong when you follow your heart. Play what you love!
For more from Naomi Greene follow her on Instagram: @naomi.greene.
Photos taken by Brian Overend.