Winston Tseng is probably best known for his graphic work for cheeky skateboard company Enjoi. But his most recent work playing with more topical themes is what's been getting publicity as of late. Political isn't a term I'd use to describe Winston's current work. "Polite-Cool" would be more fitting as it has the ability to draw you in aesthetically, then slap you with its subversive messages. His massive body of work can be found anywhere from skateboard graphics, to apparel and has even made its way into the Smithsonian Institute. We threw a bunch of words at him to find out why the city of New York and the MTA has been so upset with him recently.
Yoooo Winston, give us a quick rundown about yourself and what ya do.
I'm a graphic artist and live in New York City. I'm originally from Redondo Beach and for a long time, I worked almost exclusively in the skate industry. Nowadays I work with a wider range of clients, generally as the "art director" or "creative director" for various projects. And of course, I try to dedicate as much time toward personal work as possible.
Do you have a full-time gig or do you freelance?
Basically all freelance. I have some regular clients and longer-term contracts, but in the end, I'm still on my own and have the pros and cons of being self-employed.
People might be familiar with your work for skateboard company Enjoi in the past. Care to speak about your history there and your involvement? Did you come up with the Panda logo?
No, Marc Johnson came up with the Enjoi panda when he started the brand, I just spent almost a decade trying to figure out different ways to use it in graphics. I started working there in 2005 as their full-time art director, which means I either created or was in some way involved with every board, tee, clothing item, or other random product we pumped out, which was a lot! I'd spend pretty much every waking moment during those years trying to come up with ideas for what could be the next board series or apparel graphic or whatever else. For many years it was my dream job, but eventually, I started to burn out. Creatively, my heart wasn't in it anymore. Around the same time, there were some changes happening at the company, and the people I worked closest with were leaving, so the timing was good for me to move on too.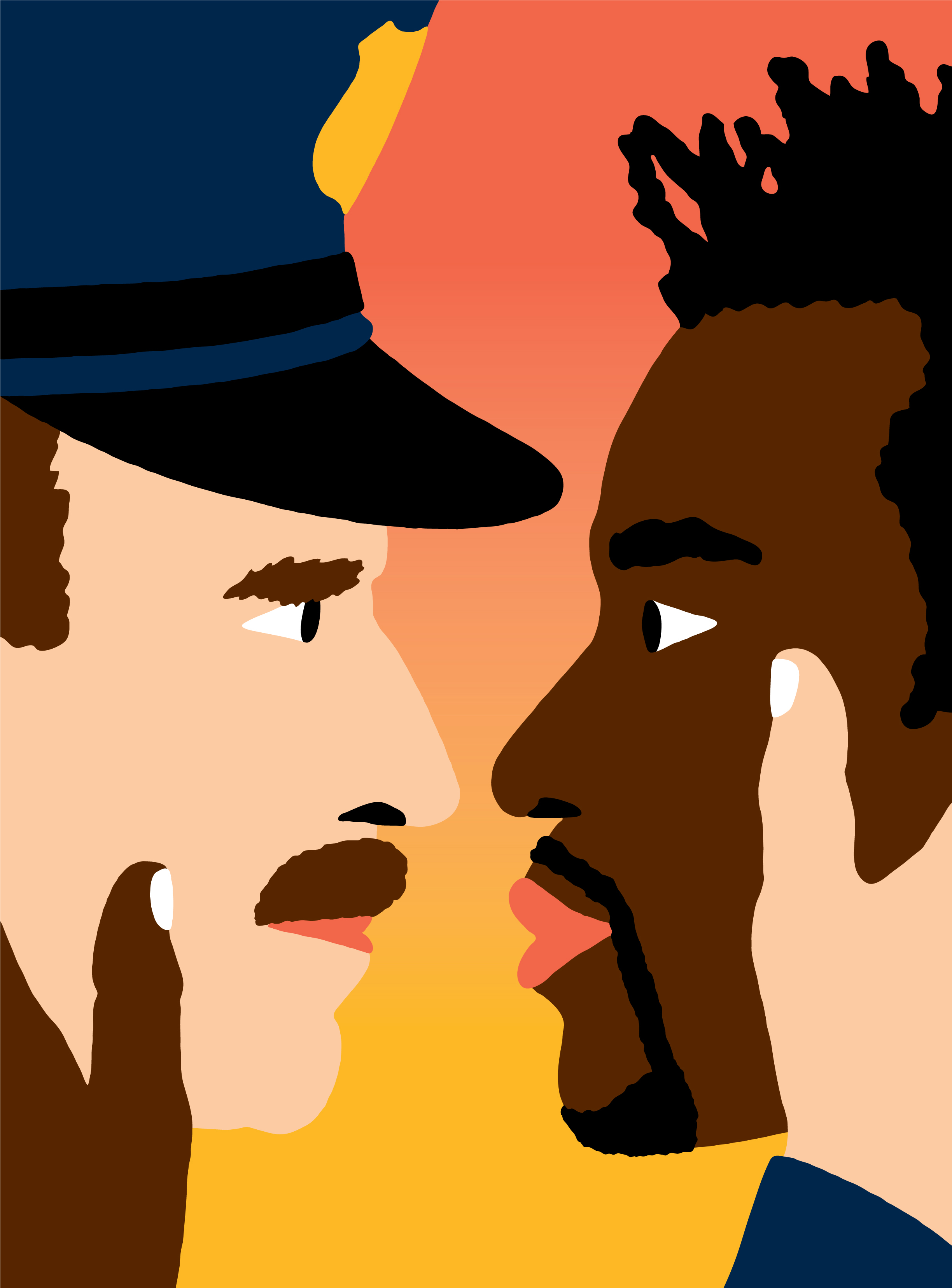 You pretty much created the visual language that it's widely known for. Do people confuse your personal work with the brand today?
Yeah, that still happens sometimes. It's not totally surprising because I think they're still producing some of the graphics I did or releasing re-worked versions of them. Creating the visual language you're talking about wasn't really a calculated effort though, it's just the way the stuff I make looks. I've always admired other artists and designers that have multiple styles they can work in, but for me, it's just this one that I'm most comfortable with.
Your work has a tongue-in-cheek aspect to it. It's subversive but still very friendly. Care to touch on inspirations that have gotten you to what your personal style is?
The subversive aspect 100% comes from skateboarding and the general attitude and outlook I think anyone who has ever skated tends to have. I started skating in the early 90s when board graphics were becoming a lot more tongue-in-cheek, and I thought it was awesome. Conceptually, it really defined my tastes and influenced the work I try to make.
As for the friendly part, that's a result of wanting to juxtapose something that looks nice with a subversive concept, to hopefully make a bigger impact on the viewer. The goal is for them to first be attracted to the work visually, and then think "wait a second…"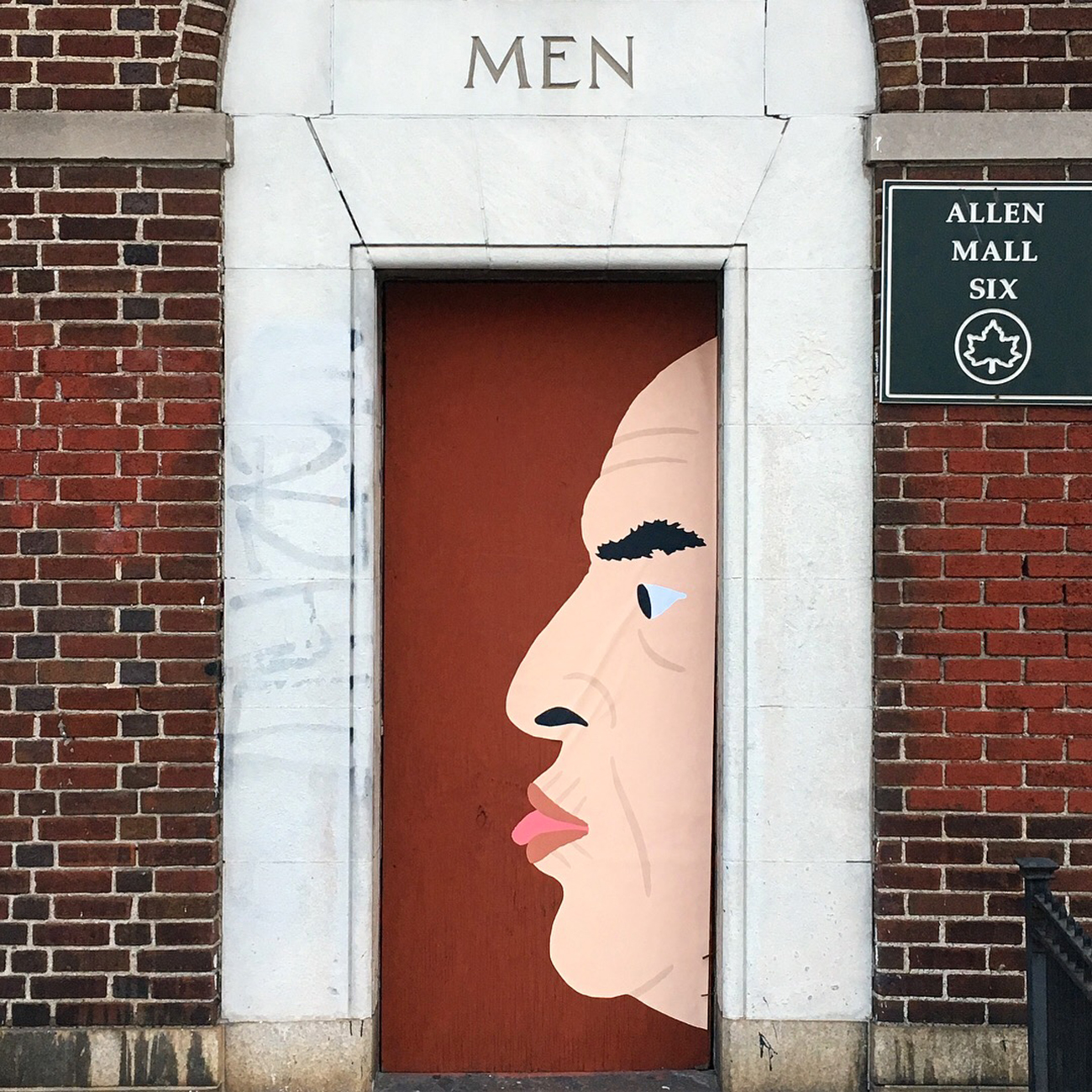 Some of the new stuff you've been working on is politically charged, commenting on 45 and other aspects that seem to bug you about the current state of the country. The reference material seems to be limitless. How do you navigate through all the news and find something that you can communicate through your own filter?
It can definitely be overwhelming, I think my piece "The Worst Of Times" pretty much sums up how I feel. I was never really a political person before; I've always been more interested in creating work that addresses what I consider to be societal issues, but these days that line seems very blurred. With so many artists making work about the current political environment, for me, it's just whether or not I feel I have something different to say.
The subject matter can be a bit depressing, but there've been some cool things that have happened as a result. I did a board graphic last year for Paisley Skates about the Women's March, and the Smithsonian noticed it and added it to their permanent collection in DC. That led to them adding a couple more of my works, including the Trump alphabet cards I had released with Subliminal Projects. So now I can say my work is in the collection of the Smithsonian Institute, which is crazy to me and something I never could've imagined.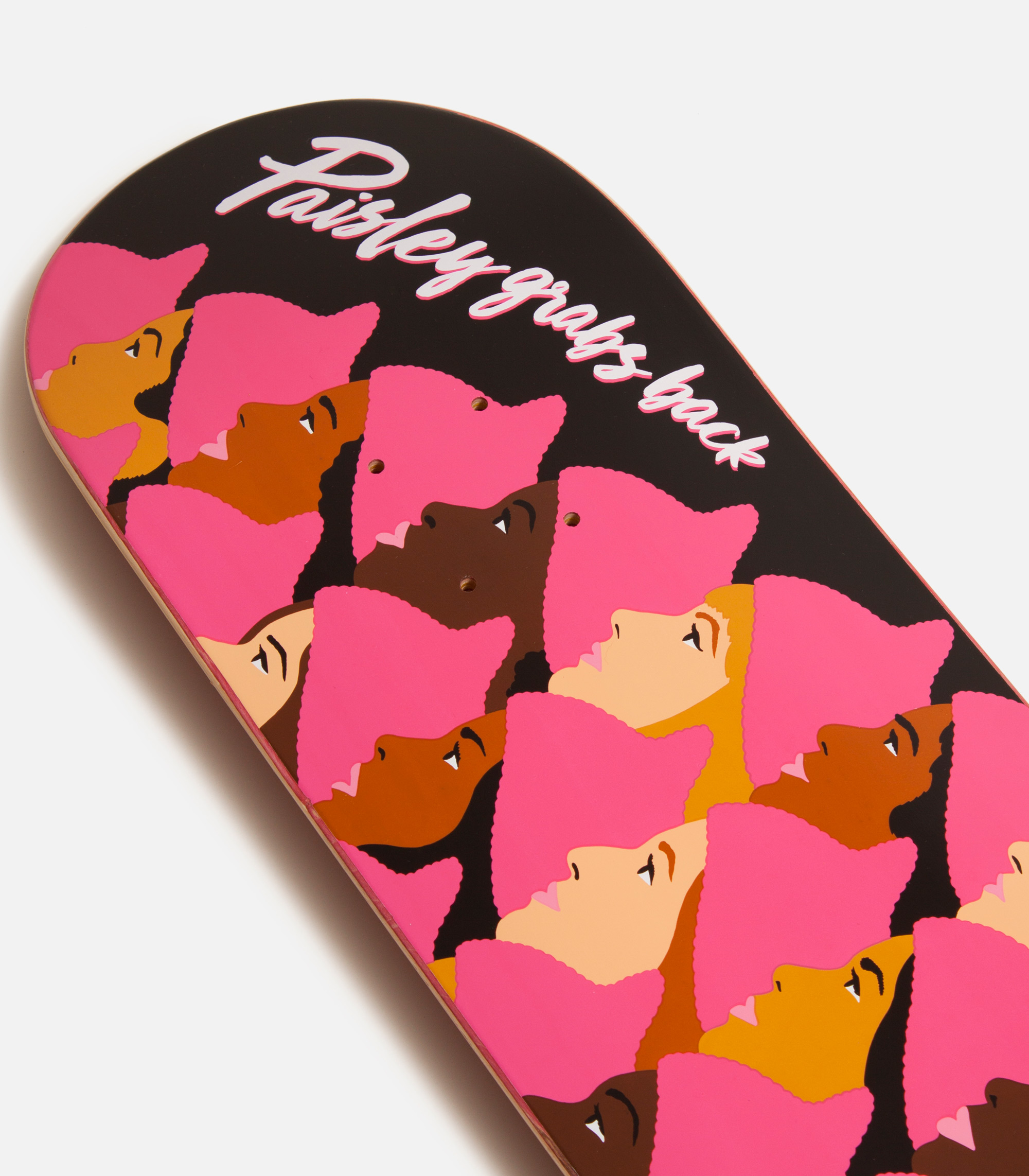 The MTA stuff is hilarious. Seems like you are trying to create a dialogue with New York City in a medium that fits you best. What has the response to this been like for you?
It's been a wild ride for sure. This was a personal project that was meant to be ongoing and anonymous, I had all these different posters and messages I was planning on putting up in stations and on trains. It actually wasn't supposed to be such a pointed critique of the MTA, that's part of it of course because the subway definitely has its issues, but what I really wanted to do is just entertain New Yorkers in a "misery loves company" kind of way.
But I guess I struck a nerve with them because as soon as I started putting up the first ones about train delays, it blew up. Local newspapers and tv stations covered it, which was great at first because they didn't know who was behind it. Then the Twitterverse attached my name to the posters and everything went to another level. It's pretty surreal to be trending on Twitter and get a Twitter Moment notification that starts with "Artist @WinstonTseng…"
The next day I got a cease & desist from the MTA lawyers. They were not happy. I agreed to not put up any more signs. This all happened in the span of less than a week! Needless to say this killed my plans for the project, but it was fun and I'm glad it resonated with people.
Tell us what's on the horizon for ya. Are there any goals you are looking to check off this year?
I'm working with some brands on stuff that should be coming out later this year, but my goal is really just to spend more time on personal work and ideas. I'm starting a new series of pieces dealing with religion, but I still need the right venue or context to present it. Any plans for Amadeus to curate shows?!
For more from Winston Tseng follow him on Instagram: @winstontseng.