Jacquie Ray is not shy about sharing her deepest and most intimate sexual fantasies. More often than not, she'll play them out in her NSFW photographs,which often celebrate sexual liberation. Her new show The Best Quickie You'll Ever Have, further reinforces what Jacquie's work is continually trying to do: break down the dogmatic mindsets of inhibitions. She encourages people to be true to who they are, and what they like, no matter how unique their wants and desires may be. People will get the chance to take a walk through Jacquie's personal desires and fantasies at Leimin Space this Saturday, where she will show a new series in sets of three photos per fantasy.
As Jacquie preps for the show, she took the time to recount some of the most memorable photos she took for the new series.
Receive
Ever since I quit my previous career of assistant principal I have been living my life with the openness to receive different opportunities,experiences and to be honest with myself. So this set is about that, my openness to live life to the fullest, experience intimacy with whoever I want and be happy.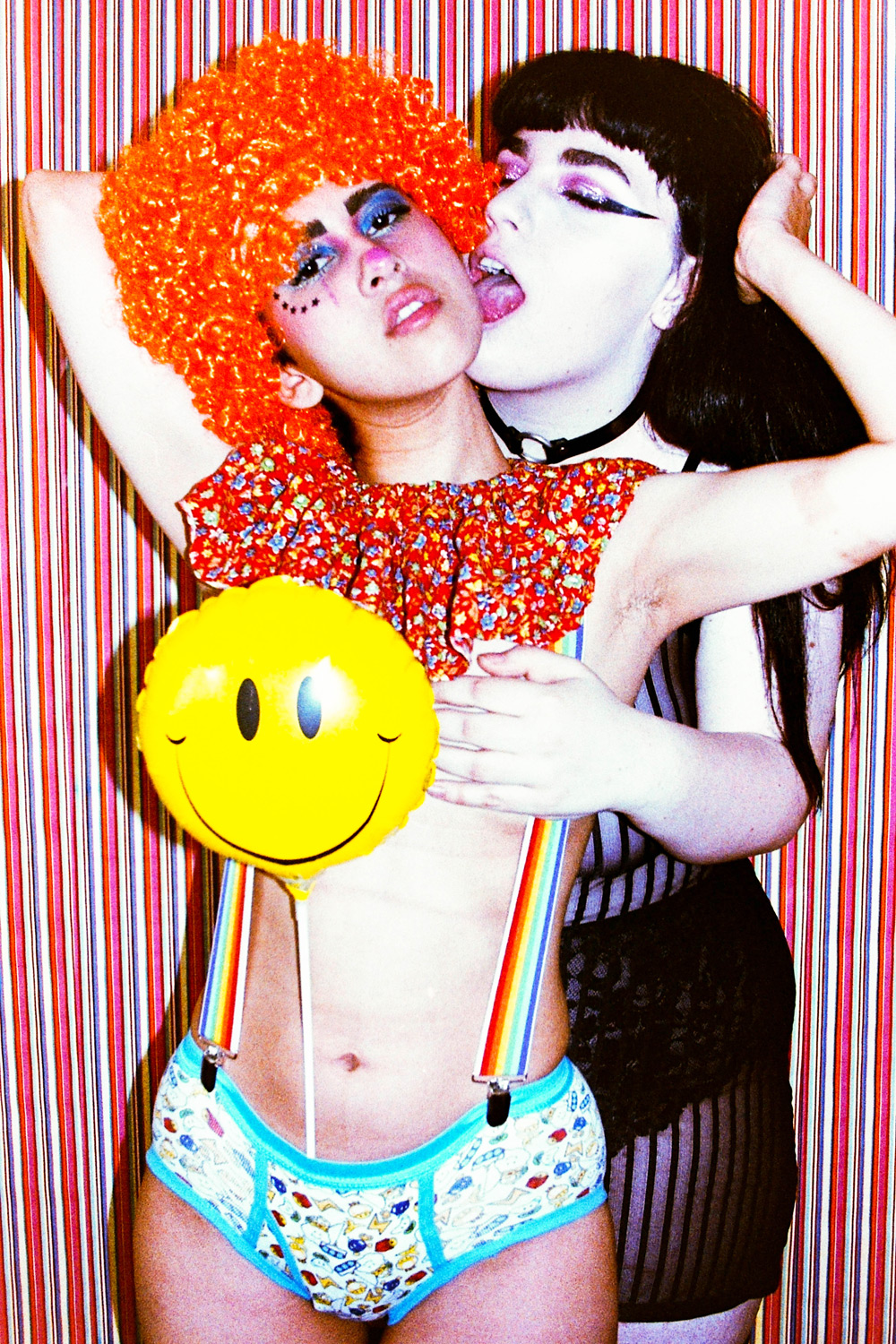 Clown Bang
A big part of this show is that I am showing you parts of my fantasies. As a kid I was never into clowns, I wasn't scared of them but they didn't really attract me. When I got older and started getting into things, the idea of a clown was kind of arousing. There's something hott about someone in costume, especially in a clown costume. This is someone that is around to bring joy, yeah sure, fear to but to me it was more about happiness and that turns me on.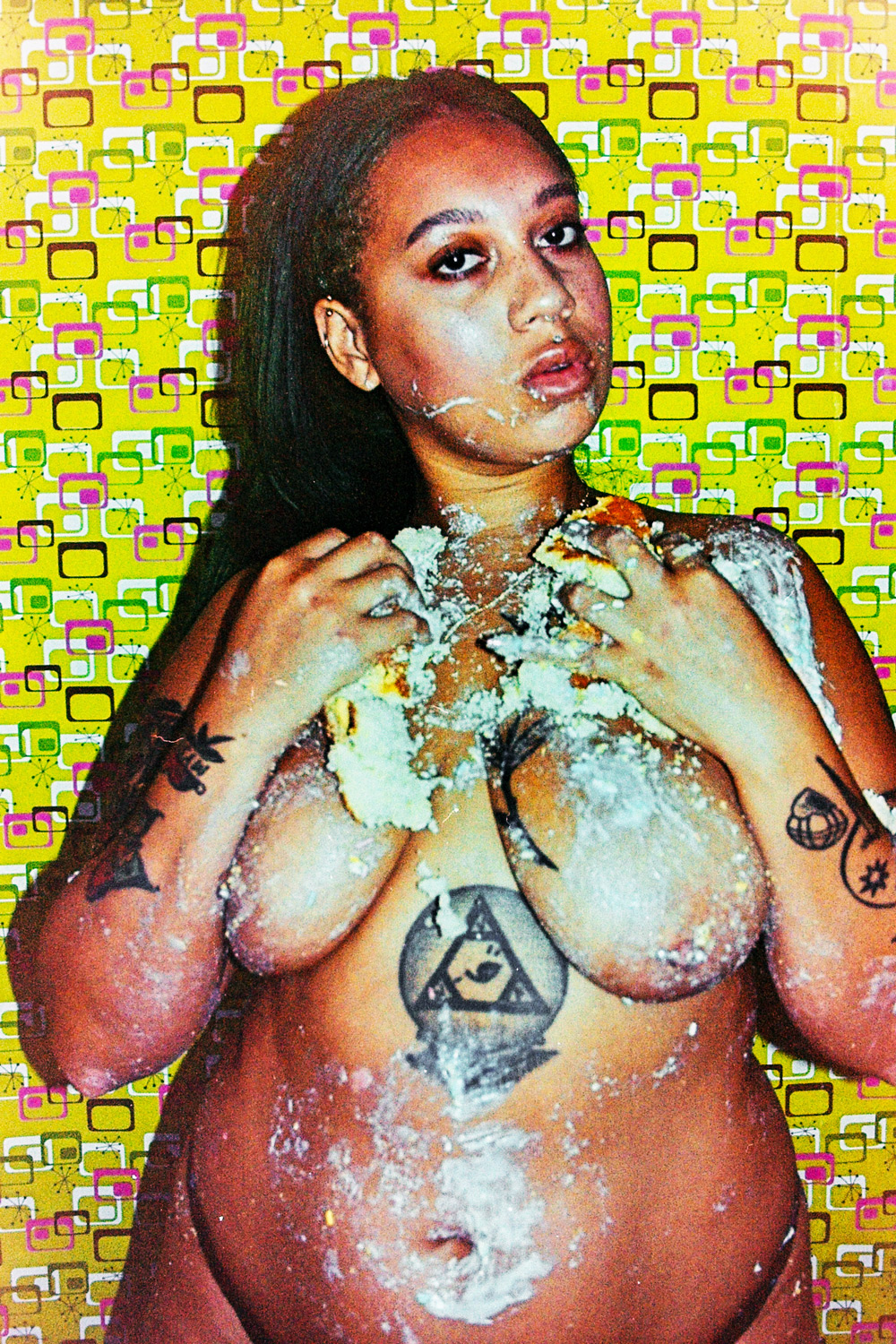 The Comfort of Cake
I've been fat since a teenie weenie kid, and after struggling for years about my body, I have finally come to love myself and I love being me and I don't think I ever not want to have this extra squish on me. I fucken love food so I love bringing that into my work. Sitting on cake, rubbing it all over yourself is a good feeling and hooking up with someone covered in cake is pretty delicious.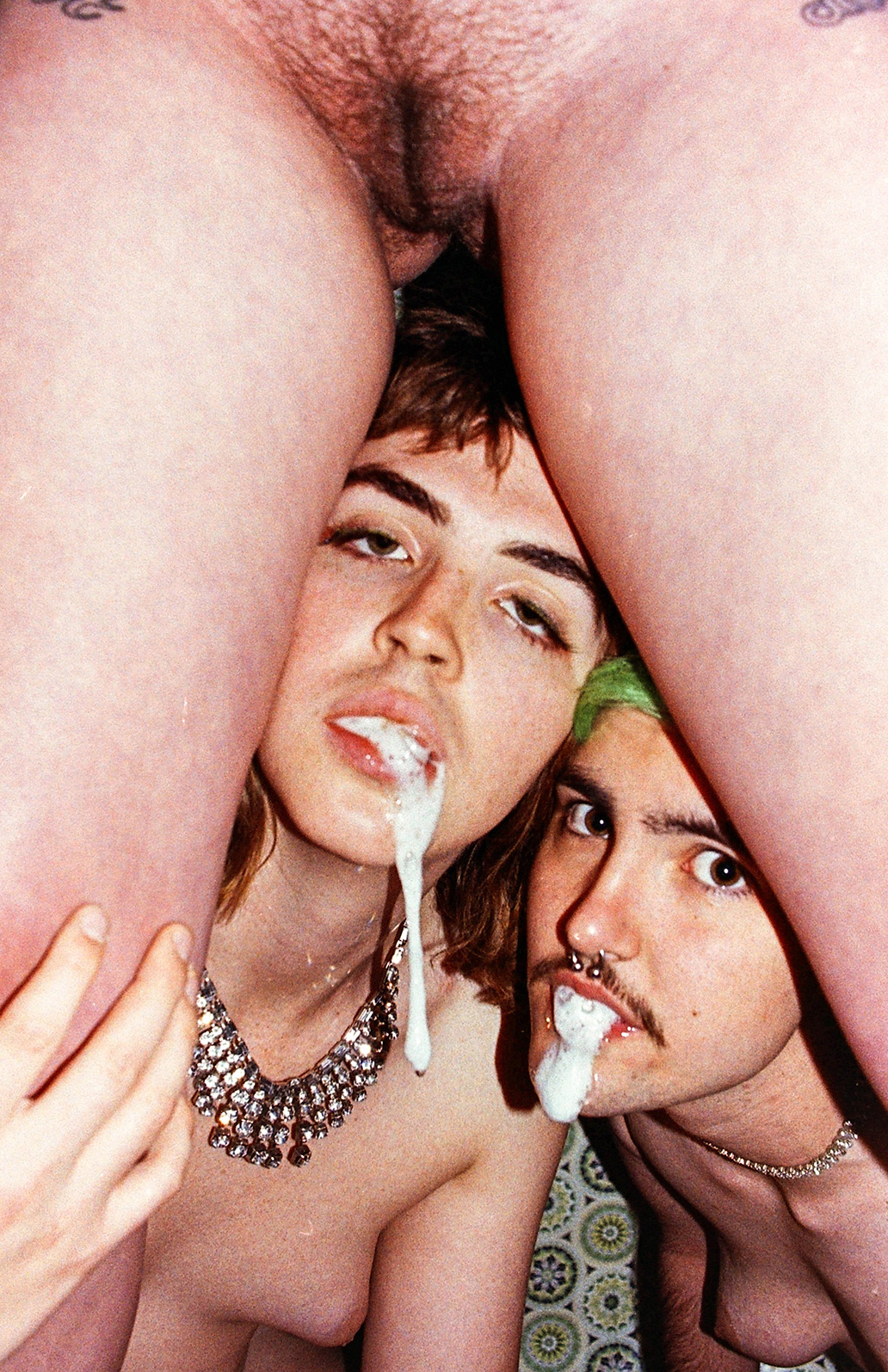 Wet
This is simply about the importance to orgasm when I am being intimate with someone. Because of my past traumas I didn't get to fully enjoy sex with past lovers, I was so concerned about making them happy that I didn't think about myself. Now, I need to make sure that I cum. I do not fake orgasms anymore.