Cut Worms' Alien Sunset brings back that Everly Brothers twang for the current generation. Released October 20th on Jagjaguwar, Max Clarke's latest record is a collection of home-recorded demos while living in both Chicago and NYC, designated by Side A and Side B. The title track is deceptive: though it sounds like a classic early Beatles tune, its rhythms are complex and grooving. In an age of advancing recording technology, records like this take you back to an earlier, more lo-fi sound, helping to emphasize the importance of song craft rather than excessive production. It's not that the music is simply a rebirth of the past itself, but it instead carries important elements from generations prior and inserts it into modern music. I asked Clarke about the importance of his recently released debut record, early musical influences, and what we can expect from him after the new year.
When did you start playing music? Who were your first influences?
I started playing music when I was around 12 or so. My mom got me a $5 acoustic guitar and I figured out how to play "Iron Man" on one string. My first influences were probably whatever was on classic rock radio station when I was growing up around Cleveland, Ohio. That and whatever CDs of my dad's that I could get my hands on… Bruce Springsteen, that kind of stuff. Anything with a good melody and hook.
When you write music, what is your process? Is it well-defined or is it more fluid?
I'd say it's pretty fluid. I heard David Lynch say (I'm paraphrasing here) that writing or "creating" is kind of like putting together a puzzle, like you get one piece and all the other pieces are in this other room and you get them one by one and then it becomes this thing. I'd say that's pretty accurate for me.
What was the recording process like for this new EP, Alien Sunset?
I recorded all of these songs on an 8-track in my apartment over the course of about two years. It was a process of learning how to record more effectively, and also an exercise in writing. I played all the instruments—aside from some help from friends with drums here and there (if it has a steady rhythm, then its probably not me playing the drums).  I was also experimenting with learning how to layer vocal harmonies.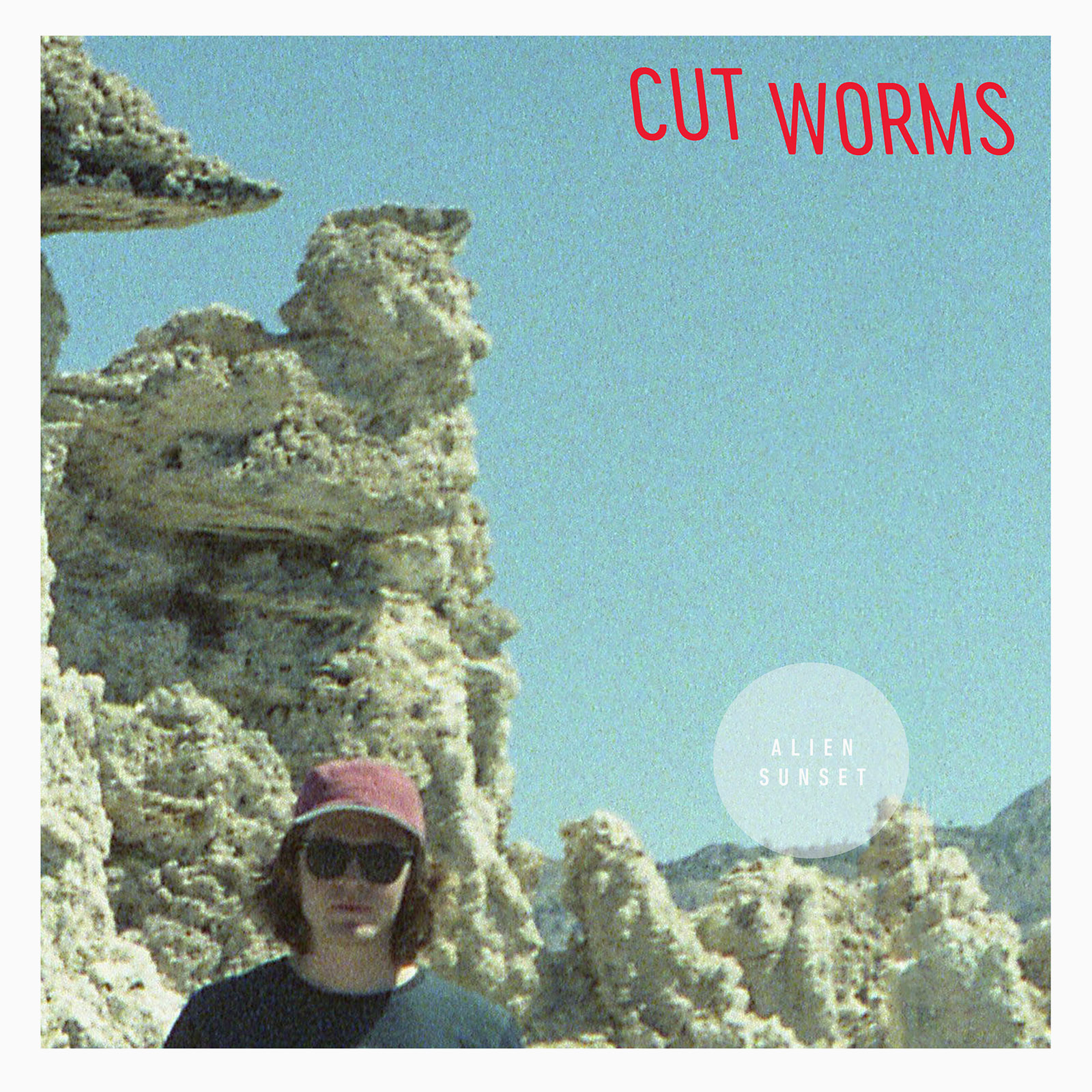 Your debut EP just came out. What do you think is most important about a debut?
I think a debut is important just in the fact that it's the first thing anyone sees of you. I don't really see it as a starting point because I'm just doing what I've always been doing, it's just that now more people will hear it and that's exciting. It's sort of like you're walking in a tunnel with no windows for a long time, then suddenly there's this window that opens up next to you and is following you along, and there's people on the other side who can see you now, but it doesn't really change what you're doing… at least I don't think it should.
There is something so beautiful and complex about the vocal layers on "Like Going Down Sideways." Could you talk a little about the inspiration for the production?
Thanks, yeah I was sort of trying to do a Brian Wilson kind of thing with the vocal harmonies. As for "production" I didn't think too much about it, I was just layering things and that's how it turned out.
Which bands/artists are you currently listening to?
Hmmm, I kind of listen to the same stuff all the time. A lot of doo-wop and vocal groups from the 50s; big band swing; psychedelic and folk stuff from the 60s and 70s; weird old country stuff from early 20th century. I don't listen to as much contemporary stuff as I probably should.
What's your favorite part of playing gigs/touring? Do you prefer playing live or working in the studio?
My favorite part of playing live is probably just the actual moments while the song is being played. It's immediate and it's a release, but it's also beautifully pointless; it's kind of an absurd thing to do if you think about it. Standing there and moving your voice all around. Just like with a dance, you're just moving around in one place and not going anywhere, you know, there's no reason for doing it other than it's an expression of being alive, its like a zen practice.
The music video for "Like Going Down Sideways" has a real throwback vibe that seems to perfectly mirror the tune. Can you talk a little about the inspiration for the video and how it was made?
My girlfriend Caroline Gohlke is a really talented photographer and visual artist and I kind of just left it to her discretion what to do with the video. I'm not the most natural person in front of a camera, but I'm comfortable around her so it worked. We filmed it on Super 8 and VHS which accounts for the vintage-y feel. I wanted it to feel homemade like the song itself, and I just wanted it to be a sort of document like a home movie. I really like the colors that the film gets too.
What's next for Cut Worms after the release of the EP?
I'll have a full length LP of studio recordings coming out early next year, so that'll be up next.
For more from Cut Worms head to https://www.cut-worms.com/news.