What does one do after acquiring moderate success as a musician, starting a music label, and developing an online podcast showcasing others' unique trials and talents in the music business? In Yoni Wolf's case, you write a grant for $10,000 to produce one of our times' most culturally relevant works on the thriving underbelly of music, art, food, and the threat gentrification has on these essential movers in our communities, naturally. Yoni Wolf, frontman of the prolific hip-hop/indie band WHY?, with the help of producer Scott Fredette, didn't just do the damn thing they squashed it in the most surprising way.
Wolf's many talents, paired with his unique understanding of his inherited privileges as a white man growing up in middle-class America, allows him to effortlessly dominate any platform he chooses to pursue. Taking his online podcast Wandering Wolf, where he interviews fellow creatives, off the internet stream and onto the television screen allows for an in-depth discovery of what is happening at the core of our culture's creative social scene. Starting in his hometown of Cincinnati, Ohio, Wolf and Fredette set out on foot to talk to the areas musical talents to see what is keeping them there in light of other more glamorous cities beckoning with the promise of greater fame and recognition.
To understand the importance of this endeavor Wolf and his accomplice have embarked on, we must first understand why Yoni Wolf is important, and better yet, the perfect man for this job. Wolf is no stranger to trials and tribulation, all you have to do is listen to one of WHY?'s many albums to hear him candidly retell his personal story. The former art school dropout has always had the confidence to try and try again, never allowing his perceived obligations to hold him back. With supportive parents, friends, and a creative community, he is always willing to take great risks for what has turned into great rewards. I first came to Wolf's work in late 2006 when I found his album Hymie's Basement that he made over the course of two weeks with collaborator Andrew Broder, for a dollar at a Washington Hastings. When telling Wolf this story he laughs wholeheartedly; I mean who isn't flattered by hearing your work was in a dollar bin? That album's unabashed intelligence stuck with me and I began to follow his career as he released albums under the persona WHY?. He later launched a record label Anticon and began his now wildly popular podcast Wandering Wolf. The Cincinnati-native briefly relocated to Oakland, California only to return to his hometown Cincinnati with new ideas and a greater appreciation for the area.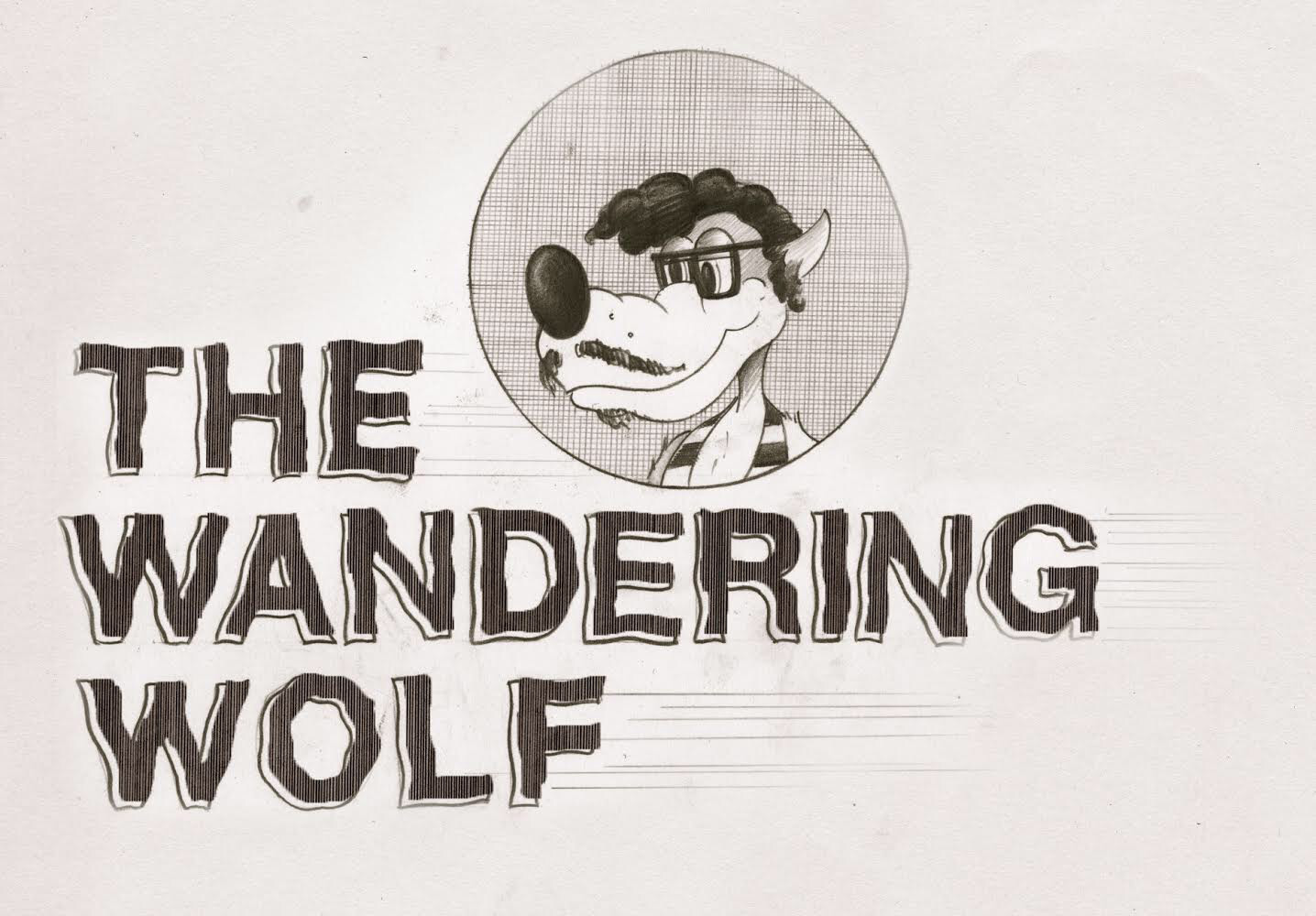 When talking to Wolf about his hometown it's easy to get a sense of the love he has for it. Being invested and engaged in the community made it the obvious choice for starting a project that dissects a city, its people, its creativity, and its boundaries. So in order to do this, Wolf enlisted the help of his friend and fellow Cincinnatian, Scott Fredette, producer of music videos and television commercials. With Fredette funding the remainder of the project, the duo brought forth a pilot that reaches far beyond what any top-tier description of a hip creative scene can do, or has done, in a 30-minute format.
Undeniably, what makes Wolf's project headier than most is the evolution to its conclusion, which supplies consequences and possible solutions to nurturing artists and small businesses that enrich a community, and includes all worthy opinions and cultures that exist within that community. The blatant lean towards diversity is beautiful, to say the least. Wolf injects himself in the community with glaring adoration for it, while alleviating his biases and allowing the public to speak. Even the views of local political activists and politicians are not spared in this piece of its time. Tackling some of the hottest contemporary issues we are experiencing is not easy, but Wolf rubs us the right way by working us into them with sound, visuals, and our stomachs.
Music might be the thread holding the whole piece together, and rightfully so since Wolf himself comes from the genre and is adept on the topic. He introduces us to various figures in the community all whose roots are buried in the Cincinnati scene, encompassing punk, rap, rock, and spoken word. They explain how what they have accomplished is because of this place; from rising star Bridgett Battle of Tweens to established area musician Chuck Clever of Wussy, Wolf helps to paint a vivid picture of the ever-present music community receiving a much-deserved boost in recognition.
Similarly the artists he interviews from Cincinnati credit it as not only a source of inspiration, but as an encouraging environment for the advancement of one's craft. We see a focus on outlier art and artists, not the usual line up of muralists and sculptors. Antonio Adams, artist and crafter who generates maps of the city from memory, sports one of his own creations that seems to steal the show. Printmaker and ceramicist, Terence Hammonds talks about relocating to the city after receiving a $20,000 grant in order to help him stretch his budget far beyond what was available to him in Boston. He and many of the other artist talk of the insurmountable support amongst their peers and community not often found in other cities. With unwavering support the artist community seems to flourish in an area maybe not so well known for its crafts, however, Wolf does a great job of showing all of us why we should take notice.
Not to be forgotten in the realm of cultural creativity and community expression is food. Wolf takes us to some local restaurants and interviews chefs doing new and inventive things often with traditional flairs, taking inspiration from grandmother's cookbook and turning it anew. This is perhaps what all creatives in the city are doing simultaneously without knowing it: pushing boundaries while paying homage to the past and ultimately blazing new trails for themselves and their counterparts. As I exchanged with Wolf, food is often an ideal way of bringing disparate cultures together and becomes a common space between some, where there was not one before.
For me, in the end, it was easy to be brought to tears. Whether or not you have been to Cincinnati and witnessed the continued tragedy of racial tensions, poverty, and the explosion of gentrification, it's hard not to relate in some way to the very real struggle facing minorities and artists in some of the greater American cities, and all over the world. This was the unintended gold of the piece. Admittedly not the original intention of the project, Wolf found it unfair to highlight only the positives brought on by the creative community, who sometimes existing as the cultural underbelly of it, can face some rather harsh issues and challenges. The serendipity of presenting such beautiful people creating beautiful work, while outlining either the 'transgressions' they have to perform from or the objecting forces they have to break through in order to survive and thrive, make this a necessary and moving contribution. I think Wolf sums up the project with one simple yet eloquent statement, "It's hard to treat people like shit when you know them."
This has me wanting more. I am intrigued and can't wait to see what the unique creative undercurrents of other U.S., and dare I say, World's lesser-known cities have to offer. We are all starving to be awakened by art, music, food, and culture especially after being fed the same mundane works by larger well-known cities. Wolf, thank you for helping all of us see that great talent isn't confined to a fancy zip code and often what we find on a path less traveled can bring unexpected excitement and some well-deserved attention. So next time you see Yoni Wolf wandering around your city make sure to tell him exactly what makes your area unique—the good, the bad, and the yummy. Oh, and yo VICELAND! Have you contacted Yoni Wolf yet?