Caamp. An acronym that not a lot of people know, stands for Consuming abnormal amounts of Makers and PBR. It's also the name of the Ohioan musician trio Caamp. 
When you go to a Caamp show, you do exactly as their acronym name suggests. Sure, the show is bound to be somewhat blurred, but the band's banjo plucking, guitar riffs, and raspy yet soothing vocals, poignantly remain and rattle around in your hungover brain. Caamp puts on one hell of a live show, and their new album By and By is no different.
By and By, which just dropped last Friday on Momma and Papa records, is an emotional roller coaster. Experimental guitar and banjo playing quickly thrust you through a frenzy of wild turns, and lush harmonies and lyricism take you through lofty loops and dips until you come to a sudden drop with the adolescent love-themed track "Peach Fuzz". 
The new album rings with an overall reflective tone and soothing nostalgia which becomes obvious on songs like "Huckleberry Love" and the title track "By and By," where you can feel the trio endearingly looking back on times past. Having had one of their biggest years yet, the guys certainly have a lot to look back on. "Writing and recording come pretty naturally to us," says Evan Westfall. "The songs come out of nowhere. We've had the opportunity to travel so much around the country and the world this past year—meeting so many new people, new places, foods, experiences—and all of these new experiences, have been naturally inspiring to us. We don't really meet up and say, 'Let's write this song on this day.' It normally just happens when we get home from a long tour. When we are all back, and at our homes, that's when it all kind of just pops out." 
That's the way Caamp keeps at their own pace, using their own process, letting their lyrics come at them as they will. "I can't speak for Taylor, but I know he works really fast. For me, it's all over the place, sometimes I'll just keep a line or two or a melody for almost a year before I do anything with it," says Westfall. 
This album proved no different during the writing and production process. The track "On and On and On" was penned when the three friends had just gotten back from the Tonder Festival in Denmark. "We just had a full 24-hour travel day, got back home and just felt like jamming, so we picked up our instruments and I think did that whole thing in about 20 minutes."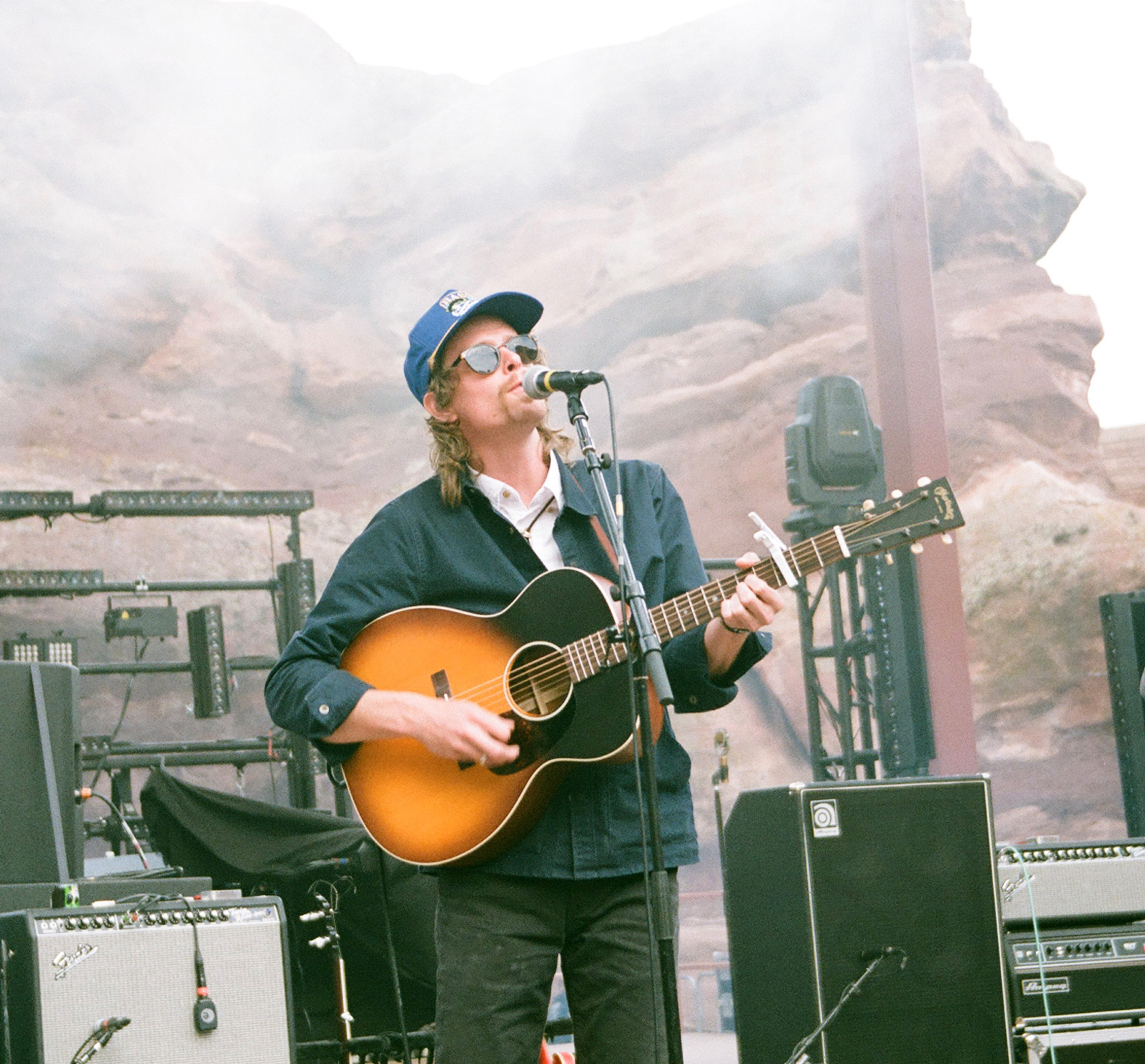 There's an openness to Caamp's sound, a vulnerability. Each member feels comfortable openly creating in front of each other. But that fact doesn't come as surprise once you find out how long the three Athens, Ohio natives have known each other. Westfall and Taylor Meier have been friends since they were kids. Originally started as a duo, Caamp eventually added Matt Vinson to the lineup after meeting and hearing him play at an open mic in their hometown. It took a few years of begging, but Vinson eventually joined the band. 
"We were playing a show at Taylor's house for our album release, and we asked Matt if he would open up for us," explains Westfall. "We just hit it off and stayed in touch when he went out to Denver to work at this recording studio. We went out there and recorded Boys, side A and B. We had to convince him to play bass for us for that project, and then we begged him to move back to Ohio and join us. He took some convincing—had to buy him a few beers, took him out to a few dinners, wined and dined him."  
There is an adolescent wonder in the band's music and all three men in the group seem to share it. "One thing I love about the guys is that we all like to try different things and be weird and experiment. We all love when someone has a new idea regardless of what it is," says Westfall. "We like different sounds and we love when someone has a new idea and wants to be weird, it makes it more exciting in the studio."
Caamp stays true to Caamp, which means staying true to their authentic selves. Creating the same sound, album after album, so that fans immediately know it's them from the first pluck of a chord, has never been the band M.O. "People fell in love with Caamp because of Taylor's voice and the words and the banjo," says Westfall. "We love that. That's what got people into us in the first place and it also doesn't hurt that we love making that kind of music."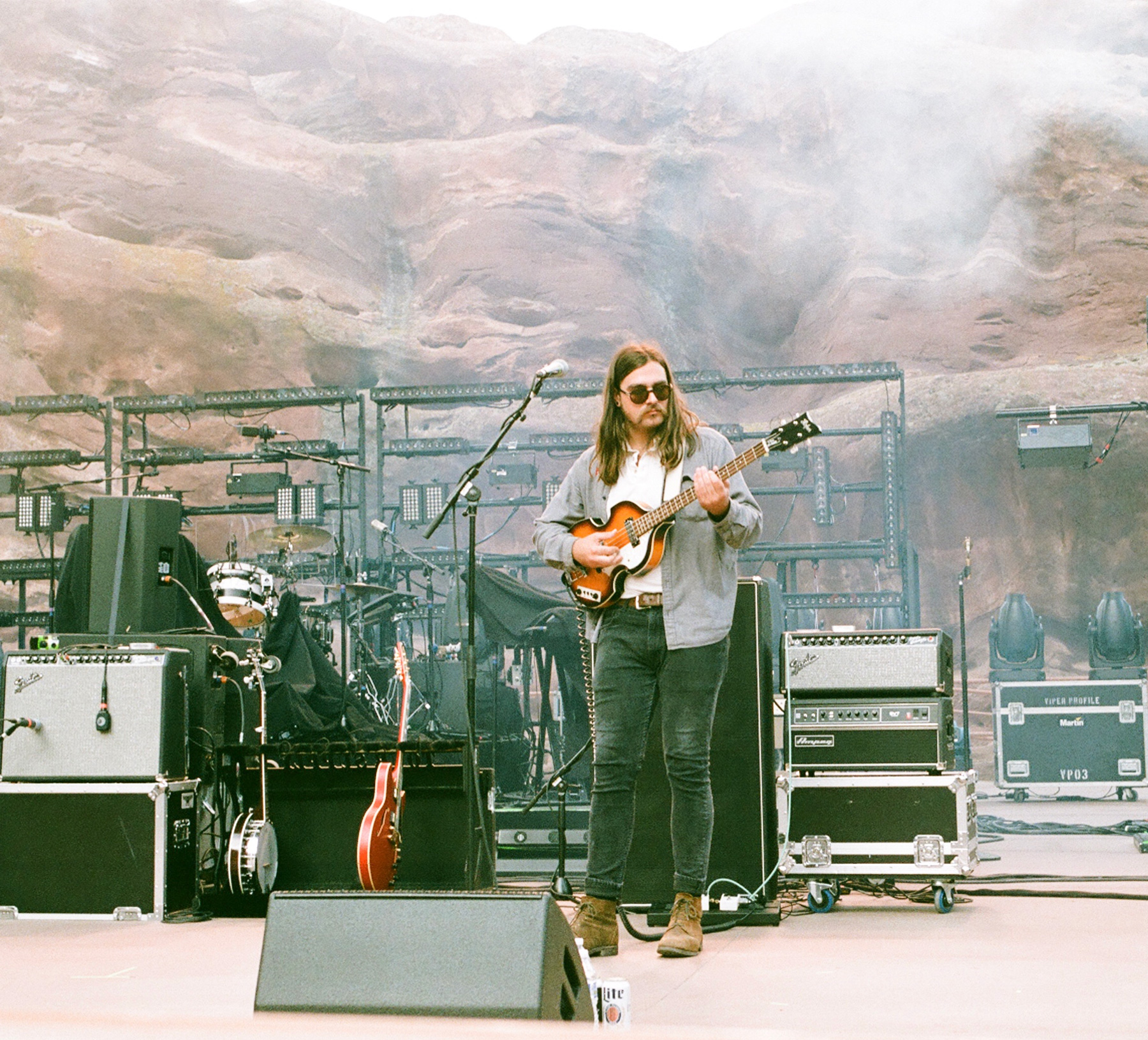 "It keeps it interesting for us to not just make banjo and guitar-driven music, but stuff with a little more instrumentation because we don't want to get burnt out. It keeps it fresh for us and I hope it keeps it fresh for the people," says Westfall. "We get comments about how we should just stick to our old stuff. But it's about both, we care about what other people want, but it's a fine line, it goes both ways, we just want to stay fresh."
The band tour constantly, having hit over 50 shows—including a sold-out Red Rocks and two European stints—since December. They have another tour revving up to start and don't plan on slowing down anytime soon. They're probably coming close to your hometown and you will most likely catch them at your local dive sucking down a beer and running the pool table. 
Listen to their new album on their website. For more from Caamp, follow them on Instagram.