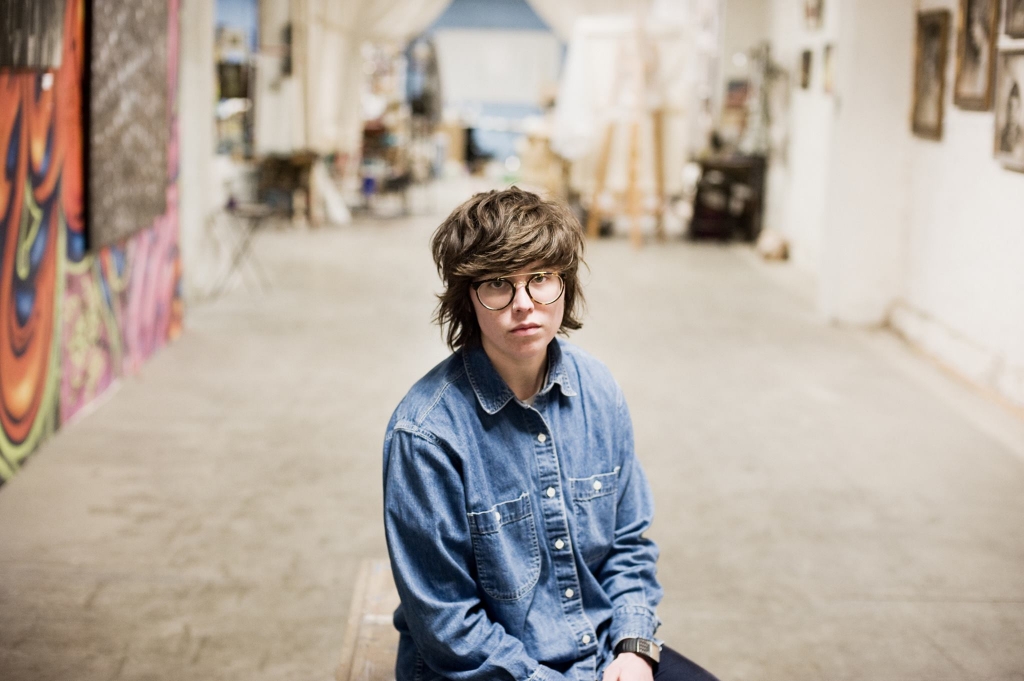 Songwriter Taryn Blake Miller, more commonly known by her recording name, Your Friend, is packing her bags and heading for Idaho to share her musically inclined "gumption" with fans from across the country at the Treefort Music Fest. After touring with Courtney Barnett and being signed to Domino, Miller's released her sophisticated debut album, Gumption.
Amadeus had the chance to catch up with the Lawrence, Kansas-based musician to talk details about Gumption, playing at the Boise music fest for the first time, and more.
---
Tell us about how you approached your debut album Gumption. Did you find yourself doing anything different from your 2014 EP Jekyll/Hyde?
There were a lot of things at play that affected this record as opposed to the EP. The majority of making Gumption was entirely different due to circumstances, timing, and resources. I'm not certain if I could say that any album I may write will come from the same place, and I see that in a positive way.
Jekyll/Hyde was self-recorded, but Gumption was done in a studio. Do you enjoy the studio time and that recording process?
I used to joke that I would learn to love making records, because at the time I heavily favored the live setting and working out songs through that process alone. After working with Nicolas though, I can say that I fell in love with the studio environment and was really inspired by working with him. It can be really isolating to write within one space for a certain period of time and it really shook things up to be removed from my comfort zone or places I'm familiar with.
I read that you have two jobs, one of which is at a record store. Do you think working at the record store, surrounded by thousands of genres, artists and people affect or influence your own style and sound?
I don't think it only affected me musically, as a songwriter, but also my general taste in music. My "palette" was broadened substantially and I'm really grateful for that. It can be overwhelming at times but ultimately such a luxury and rewarding environment to be welcomed into. It's really wild in that it's really limitless, as far as things that are out there to hear or won't be due the volume of it all.
Do you think your music is best served live? Do you think Gumption versus Jekyll/Hyde will differ in a live setting?
Oh wow, this is a great question. With this record, I'll be curious to see what the response is. I definitely felt like the EP was better served in a live setting. It was really exciting to see how it was received. Especially when the response was along the lines of, "I wasn't expecting that at all." It's such a compliment to walk away with that, personally. With this record, the band is larger and the sound is denser. I'm really excited to play these songs out. It has been really fun to work our way through the sets so far.
Do you think you've grown musically from your 2014 EP? Is your head in a different place or are you being inspired by different things?
I feel that I've grown as a person in all facets, but it's still happening even as I work through the interview. My entire life has shifted in the past two years, in ways that I couldn't have anticipated, and also led to a lot of self-discovery as well as a level of connectedness that I may have been shying away from due to the intensity of what comes of thorough digging and awareness.
What are your expectations for playing Treefort Fest?
I expect it to be lovely. I've only heard good things. We really loved playing in Boise on our last tour.
Any artists you're looking forward to catching while you're there?
Logan Hyde! That guy is so great. I wish we could stay longer. There are so many sets to look forward to, you festival attendees.
For more from Your Friend, Taryn Blake Miller, head to yourfriendtaryn.com.
Look out for her set during the upcoming Treefort Music Fest, March 23 – March 27, 2016.