Bardo Martinez has always been an artist. Following his creative flow from a young age, he's never been one to focus too much on the opinions of others. "I've always been creating universes in my head since I was small," he tells me, "so it's about time that I put that out there in the world." The last time we spoke was in the summer of 2019, at his home in Los Angeles. At the time, he was touring with É Arenas and working on music in his studio. This year we spoke over video chat (as one does in 2020) to discuss the latest developments in his solo career. 
"Take My Hand" is the first single from Bardo's forthcoming solo album. The song feels warm and inviting, and draws inspiration from the quirky beat of Childish Gambino's "California." Bardo hopes to film a video to accompany each song on the album, developing the project into a full universe. He's been having fun messing around with analog video cameras and visual mixing boards, and feels excited to put as much effort into the visual aesthetics of this project as he has with the music. Over the course of an hour, we spoke about his experience with fatherhood, the roots of his creativity, and the work that went into creating something that he truly vibes with.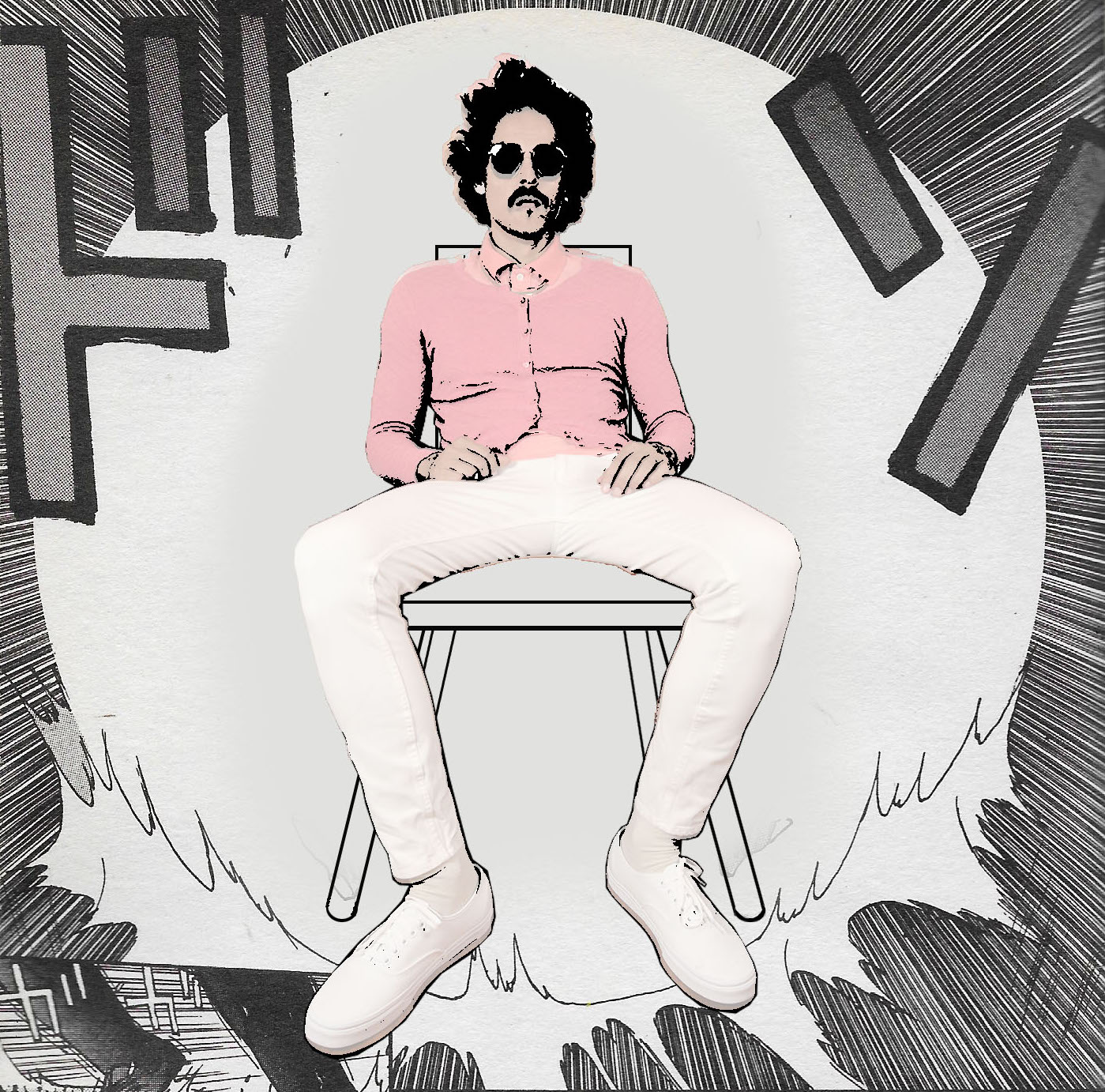 I know it's been a crazy year for everyone, so how have you been doing?
It's given me a lot of time thankfully. I've been at home with my family and working on music voraciously. This summer was the first summer that I hadn't been touring in the last 5 years. The conditions of the pandemic weren't ideal, and obviously it's been a weird time for all of us, but I was like, "Wow, I'm actually home and I'm barbecuing in my backyard." In between grilling something I would jump into the studio and mix something or just bump music, you know?
How do you think you'll look back on this year? Having this much time to focus on your solo project in particular, how have you noticed yourself grow as an artist?
This year gave me the time to reflect on what I want to do and how I want to do it. I'm already an artist, but I guess it's my first time putting that out there, like "Hey, I'm an artist, everybody!" I came to the point where I realized my name is enough. Bardo is the name my parents gave me. It's not that common and it kind of paved the way for my life. It's so different and kids would kind of make fun of it, but it stands out. I'm just gonna own it now, and I think it's the clearest possible thing for me to use.
This is your first full-length solo album. Does it feel like it's been a long time coming?
Yeah, I've been in bands and all that stuff but the real me just wants to be me. I was one of those kids that didn't really fit in. My mom is Colombian from the Caribbean, my dad is Mexican, and I'm first generation and grew up in the suburbs of Los Angeles. So I had very fully formed, intact vibes [laugh] like my parents really had their own vibe you know? They really threw it into me and I'm lucky that that's my reality. Whatever music that I've been a part of, my mom is the main force behind it because she has such a big spirit. And my dad brought me up with the best shit! 60s, 70s, 80s, funk, boogie, everything. I grew up with all of that, in Spanish and English, and in Portuguese too! I spent a lot of time alone growing up, so I would just be drawing in my house, popping in CDs, and listening, listening, listening. It kind of set me up. I've always been creating my own universes in my head. So it's about time that I put that out there in the world in this way, as an artist.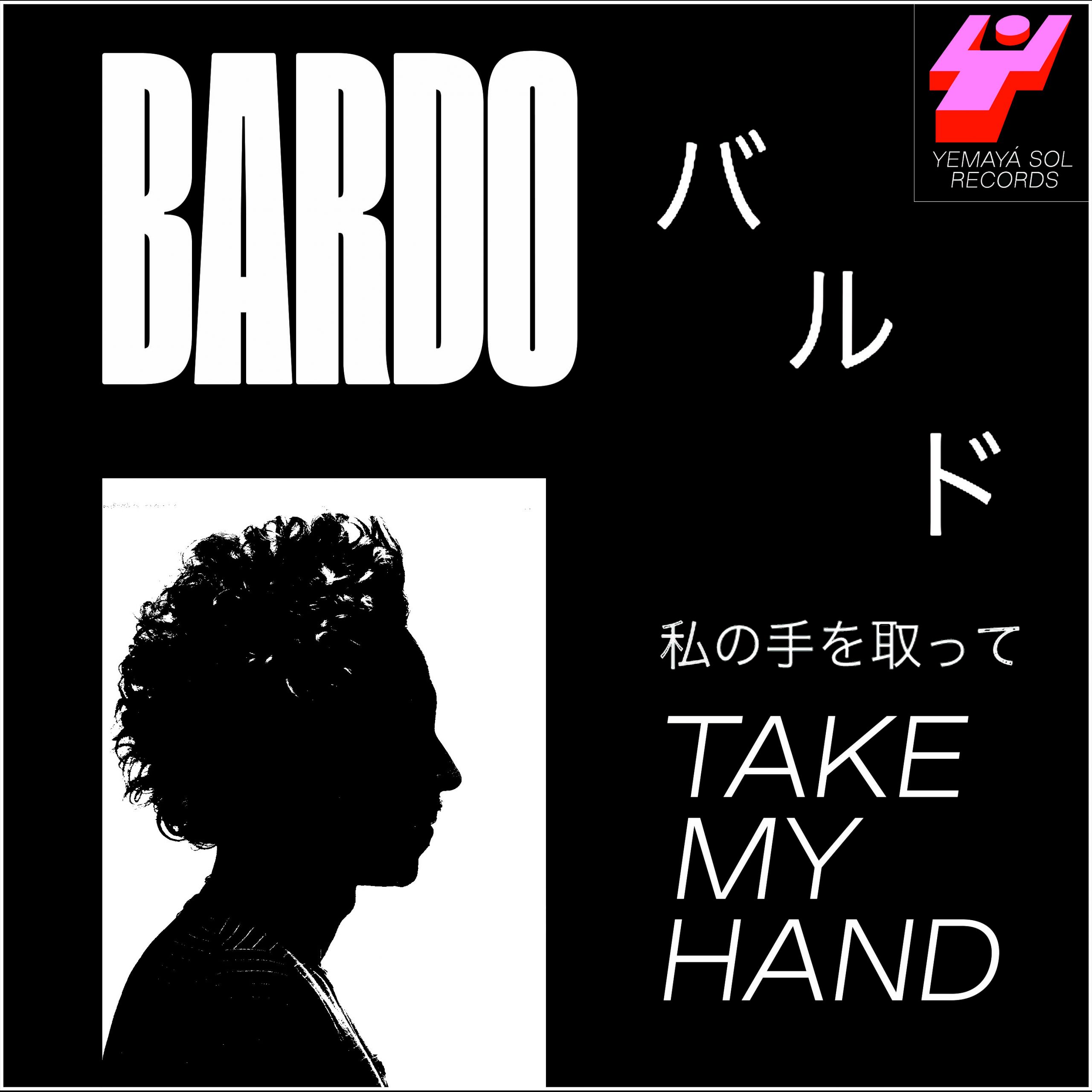 What was your process for creating this first single, "Take My Hand"?
There's this Childish Gambino song "California." I heard it in a thrift store in Austin and I was really feeling it. His delivery is so weird, kind of comical. The beat was very quirky, so I went into the studio and tried to make a beat that sounded quirky, messing around with the effects. I already had a simple song that I wrote on the guitar, but I basically put the song aside and started working on the beat and making sure the drums sounded fat. Then I started bringing the song into it. It's interesting how in the process of making it, it became something completely different. All the instruments are my way of it being as funky and weird and fresh as possible. That was my goal musically. I was working on that song right before Caetano was born, literally up to the day that we went to the birthing center to have him [laughs]. It was just fun and my wife Laura really likes it. 
Has being a father affected your creativity?
Fatherhood has definitely spurred another part of my creativity. But that kind of stuff is a different place in my brain. I'm 36 right now, and being a parent has a lot to do with just taking care of your kid. I've always been a pretty carefree person, and having kids really makes you worry. But kids are such a beautiful thing, it's so crazy to wake up in the morning and see like… this kid has such a smile. He's such a smiley baby! And my daughter is into dinosaurs right now, she knows every dinosaur and the genus and the species and all that type of shit. She's so smart!
That's awesome. Where else have you been drawing inspiration from lately?
I love old 60s movie posters, super monochromatic stuff like that. A lot of 80s art, too. Like I told you last year, I created a lot of amazing energy with my friends and the community of musicians that I've been rocking with. I learned a shit ton from them, so that's also part of what influenced whatever aesthetics I've been doing. The music videos have been really fun, we've been doing analog video vibes. Kyle Davis got together the old school visual mixing boards from the 90s. In my studio we have these old cameras that your grandma might have used to record you, like big-ass cameras you know? It's a fucking mess in there but it's so much fun. I love that vibe and I feel like it complements what I'm doing musically. I don't really think too much about whatever rabbit hole I'm getting into when I get creative. Whether it's with art or music, if I fuck with the energy, I just roll with it.
So the people that you've been working with on this project, is that the same band that you were working with last year?
They're on the record definitely, but it's a mix of stuff. I had sessions with different friends when I started off, but I went back to the drawing board with some of the songs this year. Let's say I had the rhythm section–I completely changed the aesthetic of the other instruments to give it a whole different landscape, and also to give it a cohesiveness with the other songs because there was such a gap between me working on them from 2017 to 2019.
I spent a lot of time mixing this record, especially after listening back for the first time. I remember putting all the songs together on a playlist and listening to it in my room, and being like I hate this shit right now, it doesn't make any sense, you know? I guess the main feeling that I've had is being really anxious to put out a body of work on my own. I wasn't sold on it, so I was like let me get back in there. I really worked on it and now I listen back and I fuck with it. Part of this process is just appeasing my own taste because, at the end of the day, I'm the one that has to like it. It took a lot of work for me to like this record.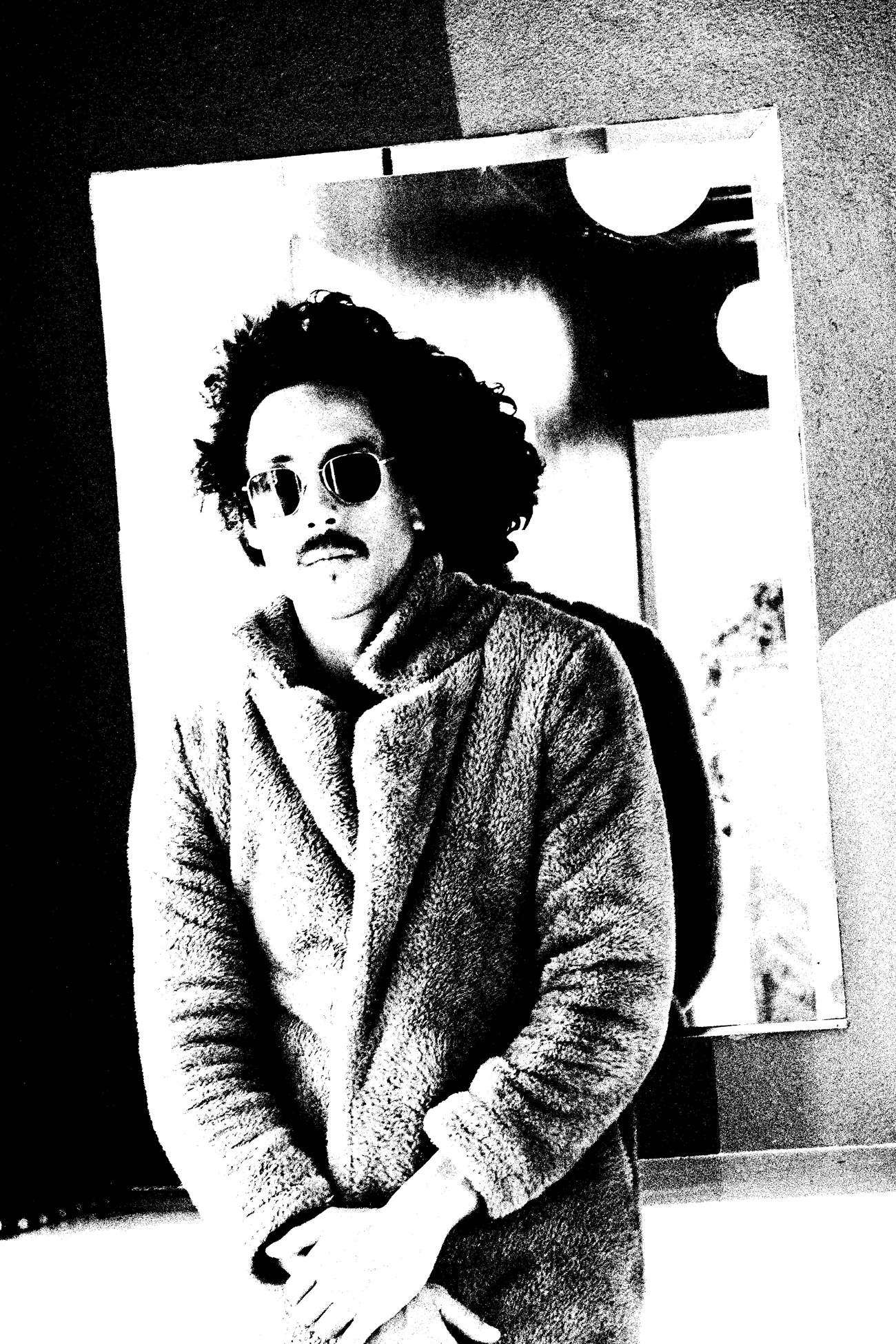 Do you have a release date for the album or is that TBD?
It's to be determined. For now, I plan to release a single a month. I'm excited to present the album cover which I did with Bijan Berahimi, I found out about him through Amadeus Magazine! We became friends and I'm super excited about his contribution with the artwork. But yeah, I'm so fucking stoked to present it once it's ready.
Bardo's latest single is available now on streaming platforms. You can find updates about new music on his Instagram.