It's a warm Thursday morning in Los Angeles and I'm sitting in the living room of Bardo Martinez, known best as the lead vocalist of psych-soul band Chicano Batman. The room reflects a definite 70s influence, with a large free-form design painted across the walls and a corner dedicated to his vinyl collection, which Martinez tells me contains a lot of his dad's old records. "My dad was very eclectic and super into music," he explains. "That's basically where I got my music education from at a very young age." We chat for a bit about his childhood in La Mirada, and then he offers to show me his studio where he's been working on some of his latest tracks.  
Martinez' latest project is BARDO, a group inspired by the aesthetics of tiger style kung-fu. I was lucky enough to catch a couple of their recent shows, and was immediately taken by their soulful, grooving beats and infections energy. The band features Jon Rivera (bass), Kyle Davis (keys), and Edgar Fernandez (drums), who Martinez cites as his main man, explaining "Edgar has been one of those people where our creativity matches…we bounce shit off of each other, it's a symbiotic process." It's clear that he's infinitely proud of the group of musicians that he's brought together, and rightfully so. While most of their music has yet to be released, Martinez hopes to drop an album before the end of the year. We spoke about his musical journey and influences, his record label Yemayà Sol, and the impression that he hopes will come across in his newest work.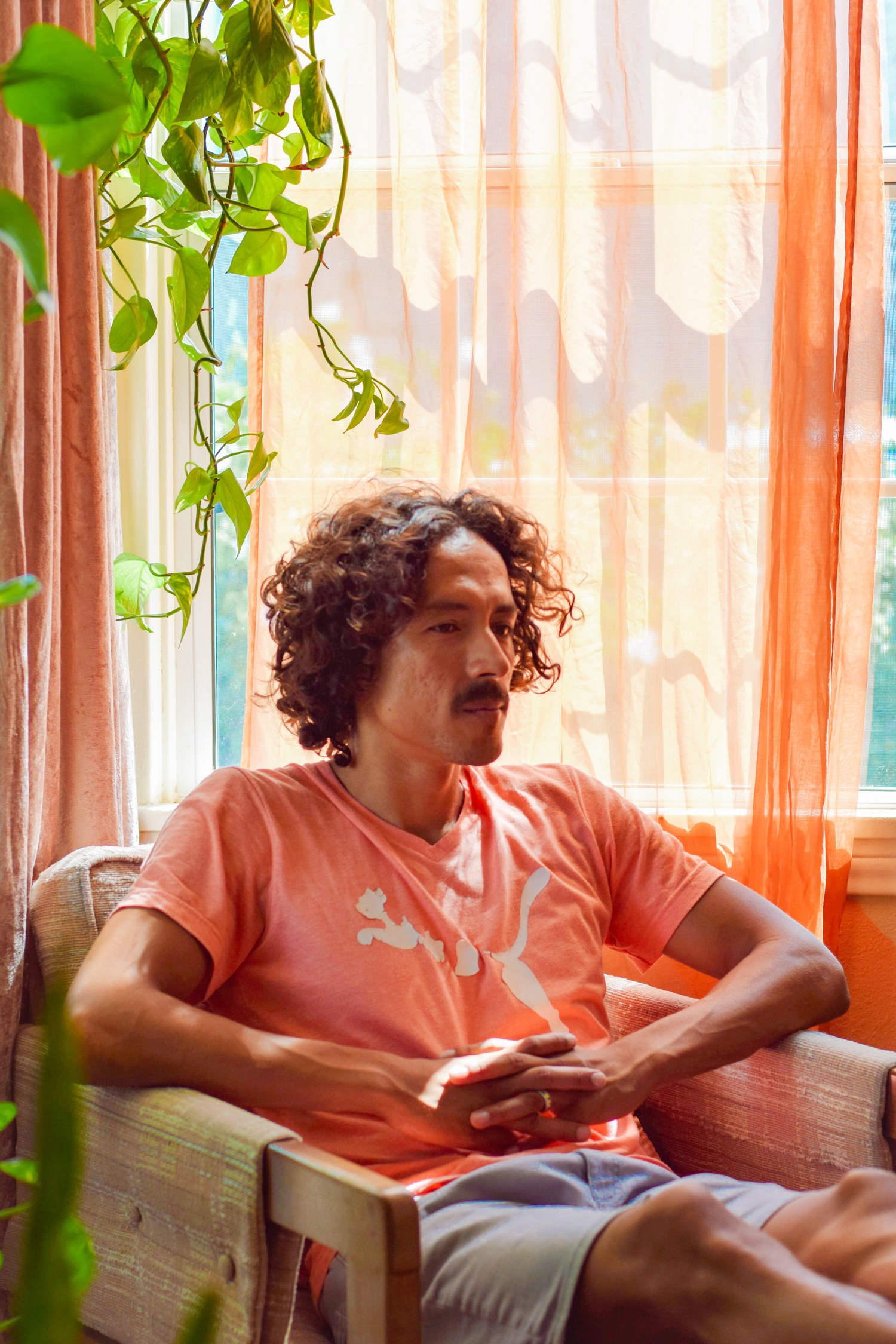 So you started playing shows while you were in college. Did Chicano Batman start during your time at UCLA?
I had the concept of Chicano Batman when I was at UCLA. I was interested in film and took this class watching 70s films from all over the world, like Brazil to Russia right? And that shit really expanded my horizons. I grew up watching Kung-Fu movies and stuff that's like a whole different worldview, the way they're filmed, the angles, the dialogue. All of it, regardless of how tacky it may be, it's always super raw and different. That was kind of the whole idea of Chicano Batman, it was more of an aesthetic approach. 
Was music always something that you knew you wanted to pursue or did you have something else in mind at that time?
No, at that time I wanted to be a journalist or something. I was heavily into politics and culture. But how could I put it… it's such a difficult, painful path. I didn't want to feel like that all the time. Music was my way of healing, and it's always been my way of communicating my ideas. But when I came across Caetano Veloso and what they did in Brazil in the late 60s, I found where the paths crossed. Honestly they're the fucking coolest kids ever. They did it aesthetically very well, at the same time transmitting a very deep cultural and political message. And to me that was like wow, this is what it's all about. Getting deep with it, being all about your craft. Living life to fullest really.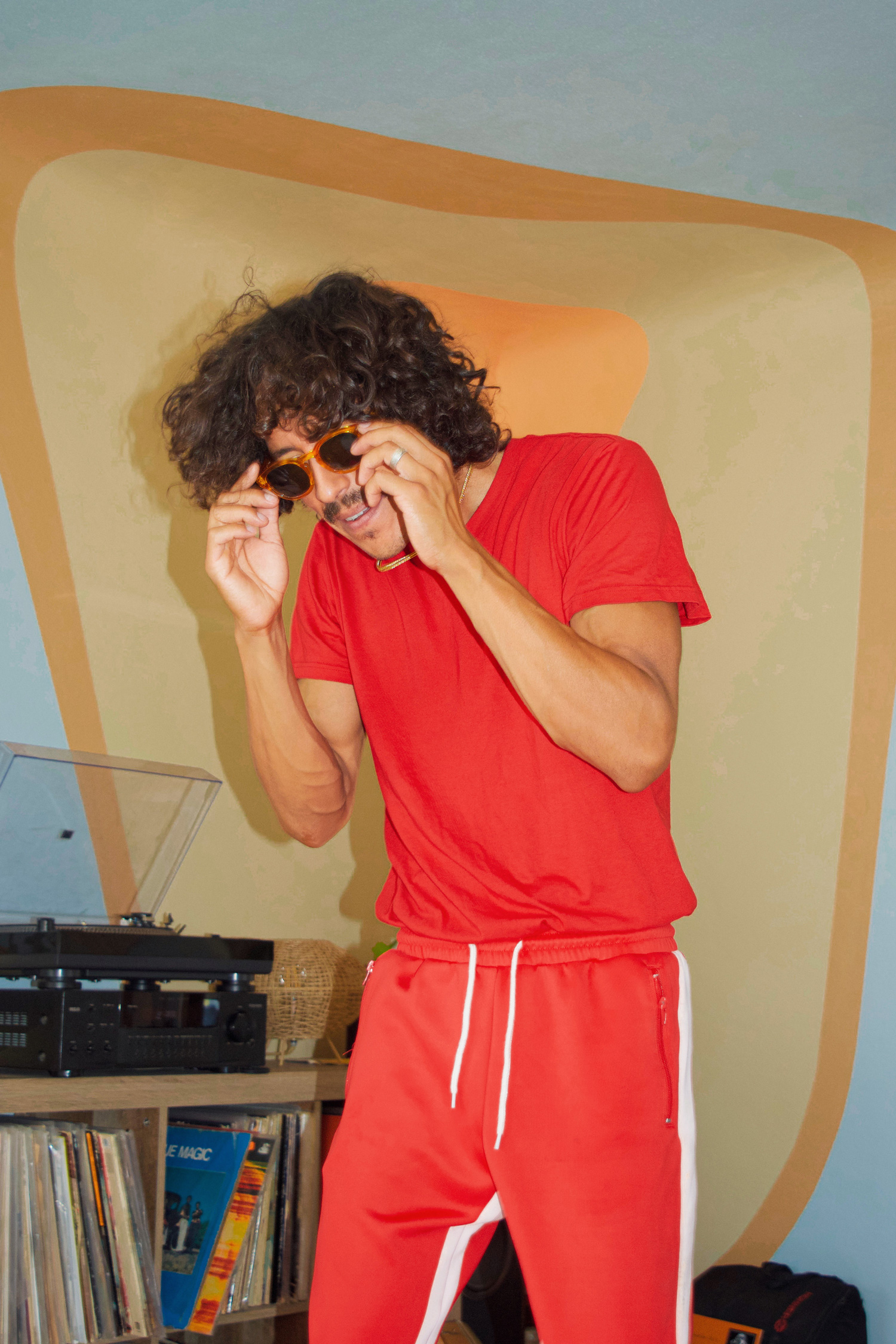 You've said that you live your life on mundane experiences. I'm wondering whether you seek out the intricacies within mundane experiences or do you let them happen to you and wait for inspiration to hit when writing songs? 
There's so much beauty in the everyday moments we experience as living entities of this universe, you know? I've always been inspired by John Lennon's songwriting. I was a very anti-social kid, so for me writing was a way of becoming a person. If I wasn't going to find that energy with other people at that time then I had to create it on my own. I think the power of the imagination is so important. Imagination is a tool of survival, it's what can carry you forward to wherever you want to go. That's just such an important concept. I live my life the way that I think, just following my heart, following my intuition and using the force of my imagination. 
So when you're writing songs do the lyrics come first? 
It depends. I used to write a lot, but now I have a computer and my set-up, so I'll be like "I have all this music, I'm gonna put words to it." There's different ways of approaching art, right? I could be like it's all about the intricacies of this songwriting or no it's not, it's about the form of this piece. It depends what effect you're trying to create on the listener. More and more I'm leaning towards that though with my solo career; I'm pushing it hard right now. This is kind of like Chicano Batman vacation in a way, it's not but it is. We recorded a record that took us a year and a half to create, and we're basically in the mixing stages now. This fucking record sounds killer, so I'm like I need to work on my own shit. I want to grow horizontally, you know what I mean? Yes, I'm doing this, but I'm doing this and this too. It's possible these days, you can do multiple things in life. 
You don't want to be pigeon-holed as one idea. 
Exactly. 
Could you talk a little about the message behind your single "Bad Education"?
Sure, that was a collaboration with Jukka Serappaa at Timmion Records. It's a song that has a pretty strong political message, like education is really just a distraction. It's really just to put your kids and people that would potentially be part of the workforce in a school competing against everyone else. Which is an interesting concept that I read about a while back, but it's very true. It's also such a force of indoctrination. If you look at the history of this country, education is basically used to wipe out native people's culture, you know? I mean it's just like colonization of course, that's really the purpose behind the education system, as it were. 
And you were a substitute teacher, were you frustrated by the curriculum you were given? Did some of that influence this?
Oh yeah, it's a complicated thing. I was working for these charter schools in South LA, so a lot of the teachers, they're teaching predominantly Mexican American and African American youth, so they're a little more hip. They're trying to change things as well, some of the teachers would be super cool. I would feel it more when I was teaching in Orange County; I was subbing in La Mirada and it was straight Mayberry type of shit, you know what I mean? It's so blatantly stupid, like why are you making me say this shit? So I would always say the opposite, and that's probably why I got fired. No, I got fired cause I was sleeping!
Oh no way! In the middle of the class?
[Laughs] Yeah, that's why I'm not a substitute teacher. I'm not a teacher y'all, that's not my calling. Maybe I'll teach college in the future, I'm talking way way in the future. I'll be the old man with the grey beard, you know? And just talk about music or some shit.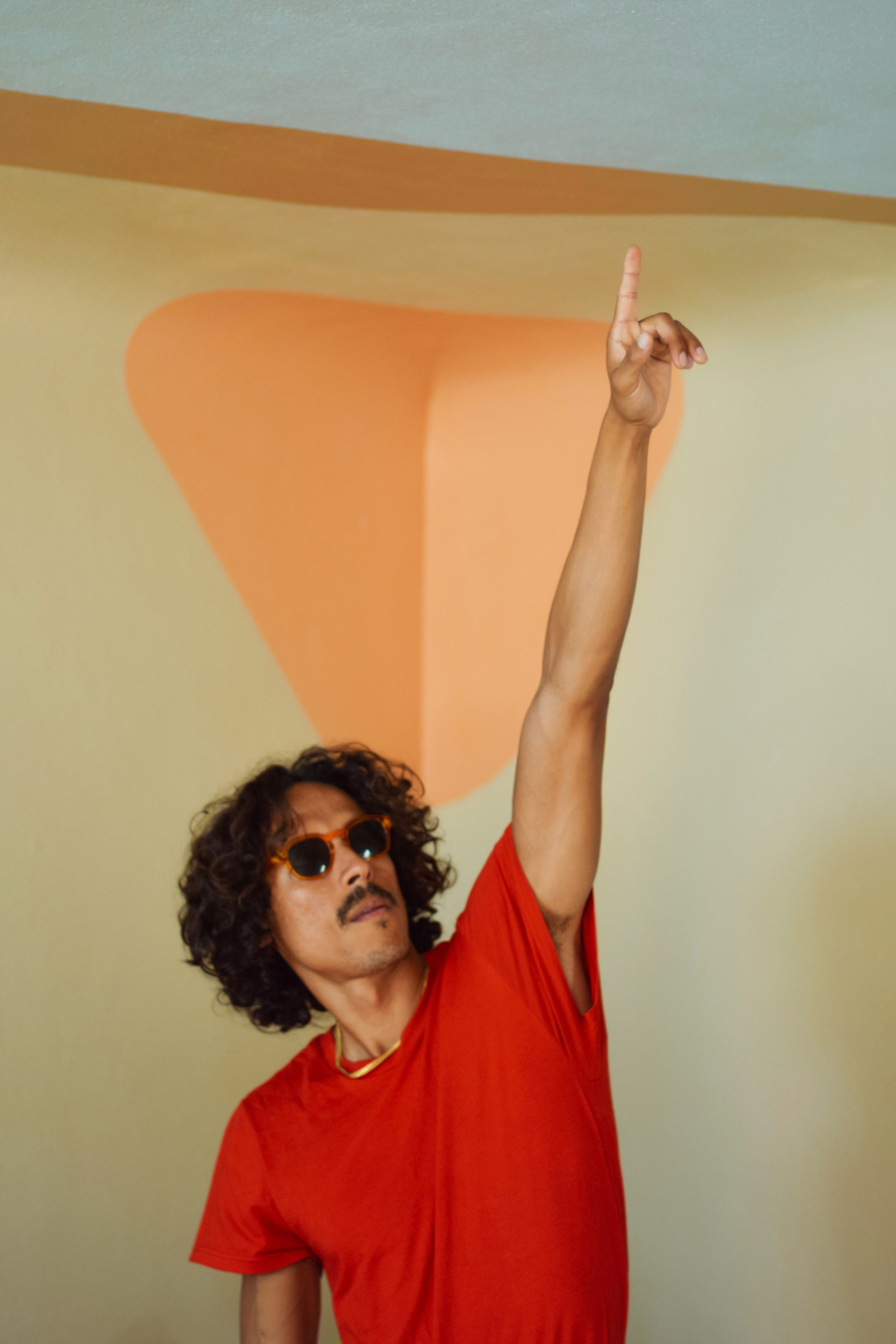 So what has the inspiration been behind the music you've been making recently?
Honestly it's less about the lyrics. Especially the music that I've been playing on stage, I toss lyrics together, you know? I'm just trying to be fucking cool, honestly [laughs].
You wear sunglasses on stage a lot, is there a reason for that?
The whole sunglasses thing is a way of keeping what I have inside inside, and not letting people affect my vibe. I started doing that when I was playing with Chicano Batman. And I feel like it helped me a lot with…
Confidence?
Yeah, yeah. You know that's all we got. It's also kind of a way of fitting in.
I see. And you just did a Jam in the Van with your new tracks.
Yeah we've been grinding this out. I was on tour with Chicano Batman and Vampire Weekend a few months ago and then we had two weeks to get ready for these shows with Eduardo Arenas (É Arenas), the bassist of Chicano Batman. We decided to do this tour together earlier this year, he hit me up about it and I was like wow this is fucking amazing. But yeah we did it, it's so crazy. I deal with people commenting on my shit, like is Chicano Batman over? It's like no fool, I'm just doing my shit, lemme be me, you know? So that's kind of like the energy that I'm bringing to the stage. 
Showing people who you are as an individual?
Kind of that but like a raw kind of "fuck you." I'm more and more trying to bring that rage, and to be honest I'm pretty fucking mad right now with everything happening. I posted a video of me playing guitar recently. I heard about what happened in El Paso that morning and I was literally so mad. So people were feeling that rage, cause I was really feeling it. 
Something I'm also doing with my current project, the problem is people judge me for my shell, and I want to be judged by what I have inside. That's what I've really been thinking about lately- don't judge me for what I look like, judge me for what I got inside you know? I played at the Ace Hotel in front of a bunch of more affluent folks, and they were just talking over me for the first few songs. And it's like whatever I'm just going to steer my path, I'm right here. I'm at the point in my life where nobody can stop me in terms of my creativity, in terms of the passion that I have. So we're just going to give it to y'all, we got it.
Showing them everything that you're capable of. 
Yeah, and it's more about the human spirit right? Some dude went up to me after the set and was like thank you for representing us. And I understand him  like, I get you, I appreciate that. But that's another example of the oppression that's happening, you know what I mean? Where this guy feels not represented because of who he is.
Yeah, and that situation becomes who you guys are perceived as.
Yeah and that's all of us on stage you know? So it's a constant battle. Obviously at the end of the day everybody's doing this. What we all gotta do as people is hunker down and be like no we're not this or that, we're just people. It's important to say those things, because we do live in a political situation so it's important to put things clearly. With the media basically everybody has their own news channel now, so to get everybody on the same page is you know, maybe we'll never do it. At the end of the day what I'm trying to do is just keep my family tight, keep my people tight. Yes, I'm trying to build my record label and build the aesthetics and world view that I'm trying to do. So I guess at the end of the day that's what imma be. 
You can hear Bardo's new music on bandcamp, or on their recent session with Jam in the Van. For more from Bardo Martinez, follow him on Instagram.