I've been attending Cherry Glazerr shows for about five or six years now, and I have finally come to the conclusion that they're a band that's best watched alone. Generally, I am always frantically searching for someone to go to concerts with me, but every Cherry Glazerr show is a guaranteed good time and friends are definitely not required. Their latest show at the Troubadour was living proof that the best concerts are when you completely immerse yourself in the music of some of the most superbly talented individuals and simply forget about everything else.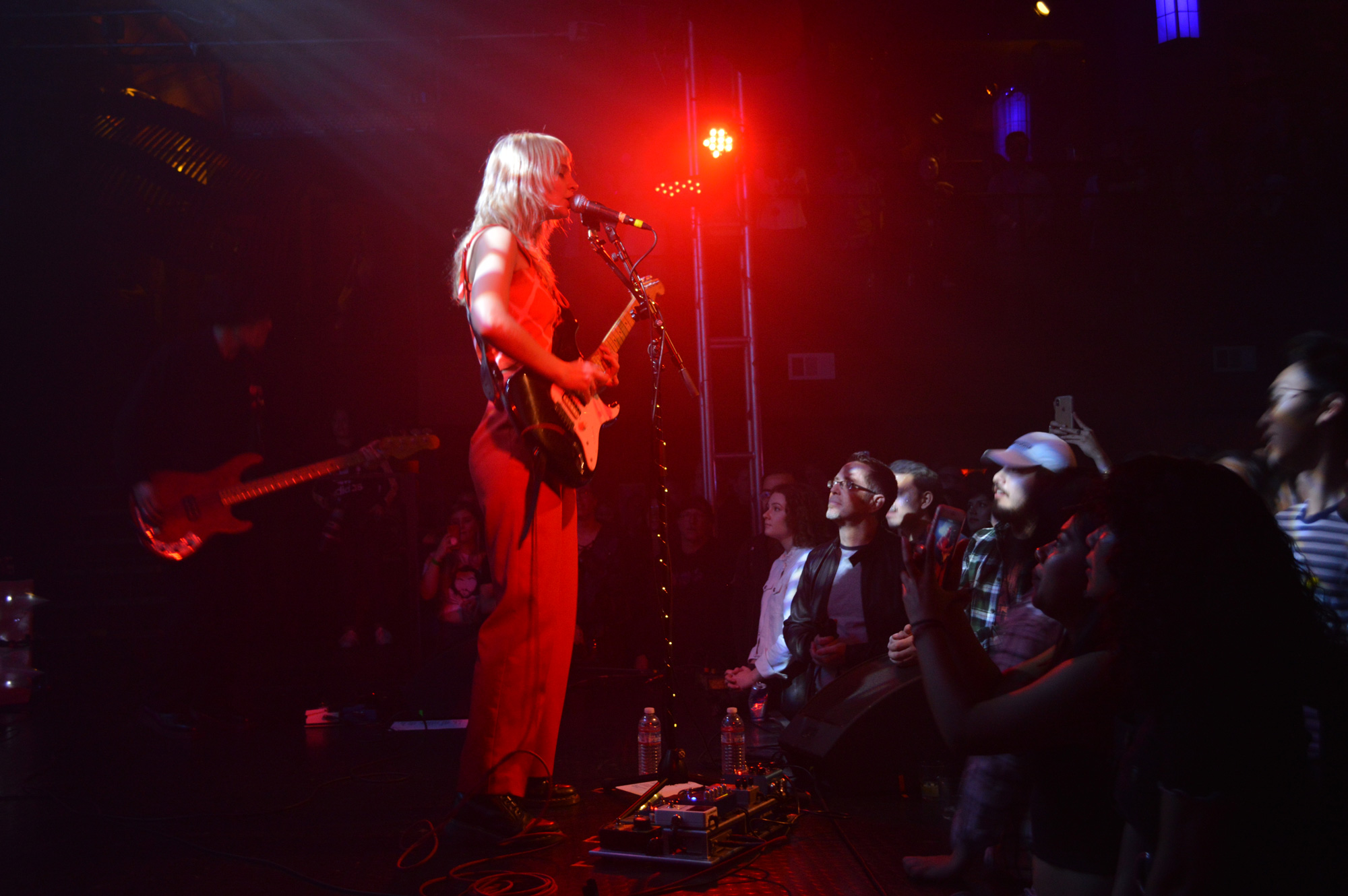 One of the main reasons it's so easy to lose yourself at a Cherry Glazerr show is because of Clementine Creevy. She will make you feel like a part of her friend group as she confidently commands the stage. While the turnover has been pretty real for Cherry Glazerr over the years, with countless drummers, bassists, and keyboard players in constant rotation, or departing to start their own musical side project, the energy that this dynamic trio/quartet brings has remained true with whatever lineup that graces the stage. Currently, Creevy is accompanied by Tabor Allen (drums) and Devin O'Brien (bass). The seamless interaction between all three members is truly something admirable. All of them provide similar energy that is both attractive and enticing, and especially entertaining to watch as they playfully interact with each other. 
This native Los Angeles band has garnered a great deal of attention and notoriety since they captured the attention of French photographer and fashion designer, Hedi Slimane. In 2013, he commissioned Cherry Glazerr to write a song for his Saint Laurent show. The song became one of their biggest hits, "Had Ten Dollaz," and has always been a staple to their live performance. Although they didn't play the track that night at the Troubadour, they made sure to play at least a few songs from every album. They jammed through their latest album, Stuffed & Ready, in its entirety, which was a treat, while also hitting on classics from their first album, such as "Teenage Girl," "Grilled Cheese," "White's Not My Color This Evening," and "Haxel Princess." They ended with "I Told You I'd Be With The Guys," from their critically acclaimed album, Apocalipstick and everybody fucking loved it.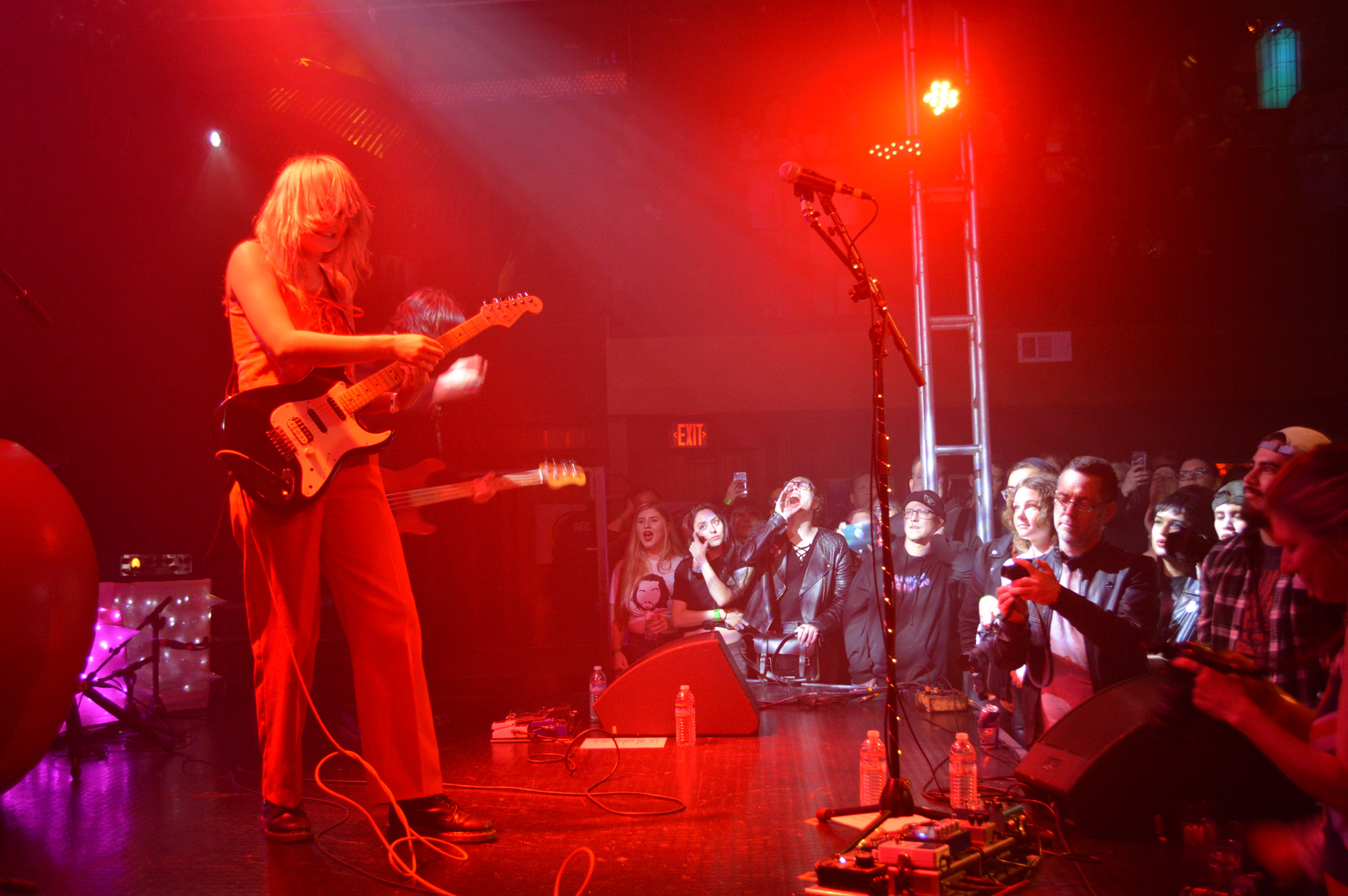 I think it's always encouraging and exciting when a band's newest album is the best one because that typically demonstrates a relentless evolution and refinement that is hard to find amongst many artists. Stuffed & Ready is exactly that for me; it is a confirmation that Cherry Glazerr is one of those bands that keeps getting better with time, constantly fine-tuning their sound to make it appealing to the largest audience, while still staying true to their sound and protecting the integrity of why they started in the first place. Every song on this album is pure gold. I find myself listening to the album on repeat and not skipping over a single song. With catchy melodies like "Daddi" and "Wasted Nun," to more sentimental and thought-provoking lyrics found in "Stupid Fish" and "Self-Explained," this album has everything that I could want from Cherry Glazerr. Oftentimes, when the quality of the lyrics is improved, the melodies may suffer and vice versa, but Cherry Glazerr pushes the melody and lyrics forward flawlessly.
For more from Cherry Glazerr, follow them on Instagram.