Pictures are worth a thousand words. Now that we've gotten that cliche out of the way, let's discuss something far from being as unoriginal as a cliche: Disposable Magazine. Disposable Magazine is comprised of four creatives, founder Anais Vandenbosch, Alaia Manley, Chrissy Choi, and Alex Ascencio, all searching for something real in our technology-driven, Instagram influencer age, where so many lives are far too curated and insincere.
Though it wasn't totally intentional, Disposable Magazine, came to fruition at a time when Instagram was just beginning to bloom as one of, if not the top social media app. Instagram isn't inherently bad but with the boom of interweb fame, it's easy to gain followers, clout, and essentially… fans? Fans gravitate towards cool people with cool clothes and cool entourages. You know, your quintessential "Instagram baddie." We all love a baddie, but naturally, the app tends to leave you feeling a bit like Janis Ian in the critically acclaimed drama, Mean Girls. "Did you have an awesome time? Did you drink awesome shooters, listen to awesome music, and then just sit around and soak up each other's awesomeness?"
So, the concept of the project is simple yet impactful: the group sends a disposable camera to creatives around the world to document their everyday life and the environment that they inhabit. It comes as no surprise the project gives their audience a glimpse into a world unfamiliar to their own, however, the Disposable team has helped reinstate a bigger idea: the idea that humans around the world aren't so different after all. The film returned is essentially unidentifiable by country because people generally share a common interest, which leads to similar content like landscapes, friends, and nature. I had the chance to talk with two women of the group, Anais, Disposable's founder, and Alaia, Disposable's graphic designer, about the evolution of the magazine, moving away from the "influencers of Instagram," and the idea that maybe Solange also takes pictures of a pretty sunset just like the rest of us.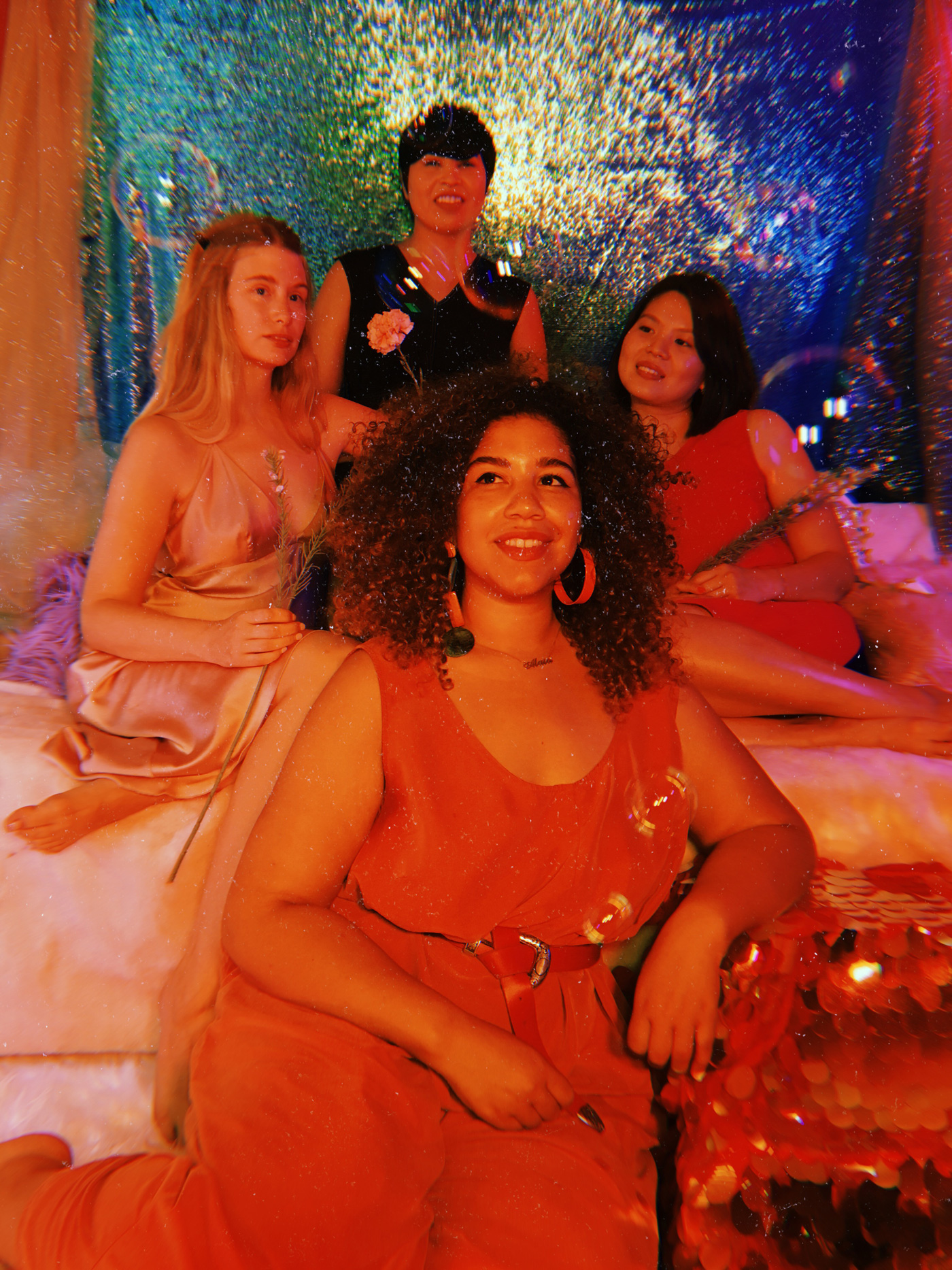 Can you tell me a little bit about the project and how it all came together?
Anais: Sure, it actually all started back in 2009. At the time I was living in Japan and I had a blog like everybody back then. It was the beginning of street style, and of course, when I looked at magazines or blogs, all I could see was fashion in New York, Paris, London. Everyone was wearing something and so I was really curious about what were people wearing in other places like Indonesia. At the time in 2009, I didn't have any money. I couldn't travel to places and take pictures. And also people didn't have smartphones back then, especially in those countries I was most interested in. So I found someone on Facebook, his name is Michael, and I asked him if he was interested in receiving a disposable camera.
This is the person in Indonesia?
Anais: Yeah. The disposable camera was affordable for me, affordable to send, and easy for him to take the pictures and send them back to me. So I sent him the camera and the pictures came back amazing, very colorful, very different from anything you see. I posted about it on my blog, and that's it. Eventually, I sent one camera to Haiti, one camera to Thailand, and again posted on my blog, and nothing came of it. Then years passed, I moved to Los Angeles and started working for American Apparel.
Oh my god, what a throwback RIP.
Anais: Five years later, I'm working there, and that's where I meet Alex, Alaia, and Chrissy. We eventually start talking about culture and photography and all that, and I mentioned that little experience of sending cameras, and they reacted saying, "Oh my god this is such a great concept, we need to do something with that!" So we started Disposable Magazine at that moment.
That's amazing! Were you guys all interested in photography from the beginning?
Alaia: We all had various hobbies that relate to photography; we all work in fashion, and I kinda dabbled with photography. It was more so that I like to take photos, it wasn't necessarily what I wanted to pursue as a career or anything. I've never really heard of a concept like the one Anais was talking about before, so it was a nice take on seeing someone else's life, as unedited as possible. So I feel like that was at least something that drew me to it. I don't wanna speak on behalf of Alex and Chrissy, but I feel like there's a reason why we all stuck close together for the last few years.
When you guys all hopped on, what year was this, was it when Instagram was just starting to like blow up?
Anais: I guess 2014 is when Instagram was really blowing up, but at that moment it was still a really shy type of project. We had around ten first contributors.
And it was a printed version first, right?
Anais: Yeah, we did a printed version, because it felt like we needed the manifesto or something that represented what the project was. Then for two, almost three long years, we didn't do much with it because we didn't have much money or time. Also, the team was slowly coming together; it wasn't the cohesive team we have now. Only since last year have we started to meet every week and work on the project on a daily basis. So our presence on Instagram grew exponentially. We have so many people reaching out now. We have to make more cameras to send out.
That's exciting, you guys have almost 12K followers, right?
Alaia: Yeah it's like 11-something! It's crazy because now, there'll be people who will talk to us that are like, "Oh, Disposable Magazine, I've heard of that!" and I'm like, "Really? Are you sure?" It still feels so small. I'm entirely grateful for the fact that people are so behind this movement. I feel like one of the reasons the camera is so important to us, especially working in fashion, there's so much that's fake about what goes into a photo shoot. Then there are people who will see that and think that's a reality. Especially with Instagram, you're only posting your best moments, and you have this feeling of inadequacy compared to someone else's life. With a disposable camera, especially with only 27 shots on one camera, it's truly unedited and you're very selective about what you shoot.
Yeah, very special.
Alaia: I mean, I'm guilty of it. I love taking pictures on my phone, but I feel like I don't reference what's on my phone as much as I reference what I develop from a camera. 
It's like the pictures of sunsets, I always laugh at those, cause I'm like, "Okay that happens every day, but people still take pictures of it."
Alaia:  Totally! I mean shoot, I'm guilty of it too.
Same, I'm like, "Look at the rainbow!"
Alaia: The sky is pink oh my god!
How do you guys choose who to send the cameras to?
Anais: So that's a question often asked to us by people online. Right now, we are still 100% self-funded, so it's all coming from our personal budget. So you have to think about where you put your money. We really try to cover either people who are really inspiring to us. Instagram is the era of bloggers and influencers that aren't really doing anything; we want to highlight people who are doing something.
I love that, that's super important.
Anais: That's the main point about the people we choose, they have to do something inspiring.
Alaia: I feel like so many people will shy away from contacting us because they think like "Ah, I only have like 300 followers on Instagram…" We don't give a shit!
Anais: Another aspect, of course, is selecting people who are in locations that are uncommonly highlighted in mass media than cities like Los Angeles, New York, and Paris. Those cities are everywhere; the people living in those cities have much more of a chance to be featured somewhere than people living in Lagos or Nairobi, so that's definitely part of the consideration.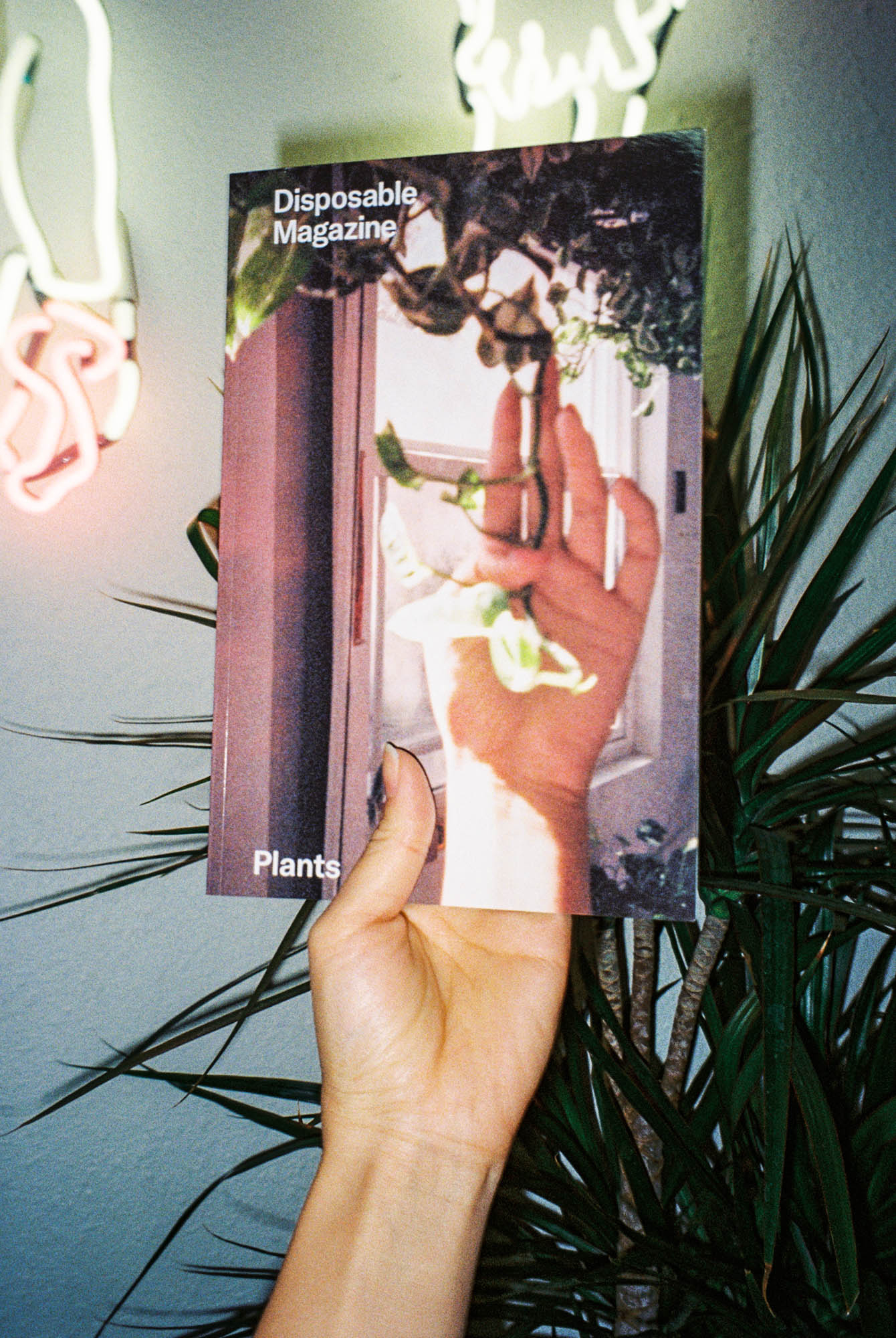 I'm kind of guilty of that, I'm totally in that bubble where I don't think outside of LA.
Alaia: It's really hard, but we try our best. Sometimes we're lucky and some really interesting people will contact us, or someone will recommend someone to us, and that's where the majority of our content lately has come from. People have reached out to us or have purchased a camera. In theory, we would love to be able to give a camera to anybody, but until we have some sort of source of money that's sustainable enough, we kindly ask if someone wants to contribute, they purchase a camera. A lot of the times, those rolls come out great and it doesn't matter where the source is coming from, it's almost always perfect.
How many cameras do you guys send out? Do you have a number per month or per week?
Anais: We try to have one printed issue per quarter, and per issue, we try to have ten contributors that we send cameras to. Then we have all the submissions which are from the people who spontaneously purchase a camera. That can be between five and eight a week when we have them in stock. We are actually in the process of becoming a nonprofit, and once we are, we can work with the nations responding and then we will be able to do a lot more with that.
That's exciting. You guys mentioned focusing on what people are doing instead of who they are, was that initially a push back against Instagram, or did it just turn out that way?
Anais: It turned out that way. I don't think that in the beginning, we felt the bad part of Instagram yet, it was just another social media platform. Only recently have we started to see the bad side of social media and the fakeness. It's like the retouching and the filters and the curation of only showing the best moments when everyone knows that's not real. People are so uncomfortable with imperfection; everything has to be perfect and controlled. With disposable cameras, it's really unreliable somehow. You have a chance to have pictures not come out the way you want or just not come out at all, and I think we embrace that part of uncertainty and imperfection.
Alaia: Jumping from that, one of the reasons we choose to feature the whole roll is cause you can't curate it! That's why we ask people to send us the camera back so we can develop it. There was a time where I forget who it was, but because of time constraints, they ended up developing the cameras for us and sent us back the photos. And we were like, "Oh were there more? Cause there's not so many." And she ended up saying she was really critical of it, and we were like, "We understand, but would you mind sending them anyway?" And they were all such stunning shots! It's funny to think how to us, our own art and things we create, of course, we're gonna be extremely critical of it, but to somebody else, it's amazing. I've seen so many rolls where the whole thing is beautiful and stunning but I know for a fact that person is super self-conscious about what they have.
Anais: They've been conditioned to only accept a certain version of perfection that fits within the master vision of beauty. I think when we were letting people develop their own film, we weren't seeing any pictures. So that's when we changed the process and have the person send back the camera and we just show everything.
I feel like I might do that too, I want to say I wouldn't but I totally would look back and say like "Oh my god I look ugly! Or my fear would be fucking up so much and ruining all the photos. Have any rolls just come back with nothing?
Anais: Yeah of course! Sometimes there are some rolls where 26 pictures don't come out but one picture does, and it's really great. That one picture might end up in the printed version just because it's amazing. It's not the quantity, but of course the quality.
I know I'm talking about Instagram a lot, but I find it super interesting the way it has become quite toxic, especially with regard to influencers. People look up to them for doing literally nothing except being good looking and having money.
Anais: Oh they do. Especially getting people to buy what they're selling.
Alaia: Of course, anyone can choose whatever path they want to make money, but I feel like there have definitely been some people who when they ask about the project they want something free.
Yeah, or they want promo.
Alaia: Yeah, so we explain that at this time we're not able to offer it, so if you're interested in contributing to the project you can purchase one. I remember very vividly one person referring to us as stupid Americans who want to charge people for everything! It was like hey, first of all, there are only two of us! It was just insulting cause you know, it's a project that our own money and time go into, and luckily we make enough by selling cameras to the people who want to contribute that it sort of recycles into the project. But it does take time and energy and money to develop the camera and ship the camera. Not everyone is local so shipping does get expensive. And then to print the books. It doesn't matter what kind of business it is, it's insulting to just think like "This isn't worth my money."
I kind of think that success has become synonymous with privilege almost, cause people who are privileged are usually successful or appear successful, so it sucks for people who are successful by their own hard work and then people just think that success comes from privilege and expect things for free. 
Anais: I personally believe nothing is free in life. I come from Belgium where health care and education is pretty much free, but that's not true; there's always someone paying for it. But I think people have the idea that you can ask for certain things to be free, but in this case, if you get something for free, we are paying for it. We have a few people who will contact us on Instagram who are like "Send me a camera!" Usually, those are guys.
Oh totally! Like "Hey I'm going to go to Cabo just send me a camera!"
Anais: We also have a few girls asking if we're interested in a collaboration, and that's a codeword for wanting something free. Honestly, I think the majority of people who contact us are like, "This is amazing, how can I participate?" They are more than happy to purchase the camera and help support the project.
Yeah, my editor was super stoked! She was so excited and was like I love this project you have to do this! And I wanna do it of course. So do you guys think that Instagram ruined film a little bit?
Anais: Actually, I think the opposite. I think even with everything that is wrong with Instagram, it's also a platform that gives so much importance to photography and images, and a lot of people actually post film on Instagram. I think that it has actually promoted people to shoot film and feature it, so I think it's helping.
Do you think eventually film will become obsolete?
Anais: No! I might be wrong, but I believe film is like books, and that people are always going to like this physical feeling of photography or literature. I personally really believe that as we go, we're gonna notice that consumption is not the way to go, like with pollution and how ecologies are suffering. I really believe that one of the first things to go away is fashion, but I think art is never gonna go away. I truly believe that especially the younger generation is gonna be more willing to put money into purchasing art rather than just buying stuff that they throw away after.
That's interesting, my dad the other day was like, "Do any of your friends still read books?" Like he didn't really think about us using physical books anymore. I prefer physical books over a Kindle or something.
Alaia: That battery could die and then you can't read anymore!
Anais: And you have the pleasure of a book.
Do you guys still enjoy Instagram personally?
Alaia: I do, unfortunately. It's like one of those things I hate so much, but I'm just like ahhhh! It's nice to have like a place where moments are archived
Anais: I'll be honest, I'm totally vain! It's really for myself. I actually don't really look at other people's Instagrams, I just look at my own like, "Oh so cute I love that outfit!" I think it's actually more healthy that way than looking at other people
My friend was asking me the other night, "Why did you post that story of us? So people could see we're out?" and I was like not even I think I look good! I don't care about who saw it.
Alaia: Also, mind your business this is my thing!
If you guys could send a camera to absolutely anyone, dead or alive, who would it be? Top five if you got it.
Alaia: Top five? Oh jeez. I'm gonna go with a superficial side of myself, I would for sure send one to Solange. I want to know what sort of installation she would form for a 27-shot roll.
Probably beautiful!
Alaia: Also I want to know the inner workings and the secret life of someone really famous. Obviously, you are just a human still, so you do normal things.
They're all pictures of sunsets.
Alaia: Exactly!
Anais: That is a hard one. Dead or alive I don't know. I think I would pick General Massoud. He was the leader of the fighters in Afghanistan against the Taliban, and he died right before 9/11 and he is like my hero, he's amazing! I would really like to see what he would have shot.
That's interesting you guys are polar opposites! Love the range.
Anais: That's also what's interesting about our team, the four of us are very different.
Alaia: We can have debates and strange conversations about suicide or climate change, but then we'll see a cute dog on the phone and freak out.
I bet your group chat is wild.
Alaia: Our group chat is amazing for sure!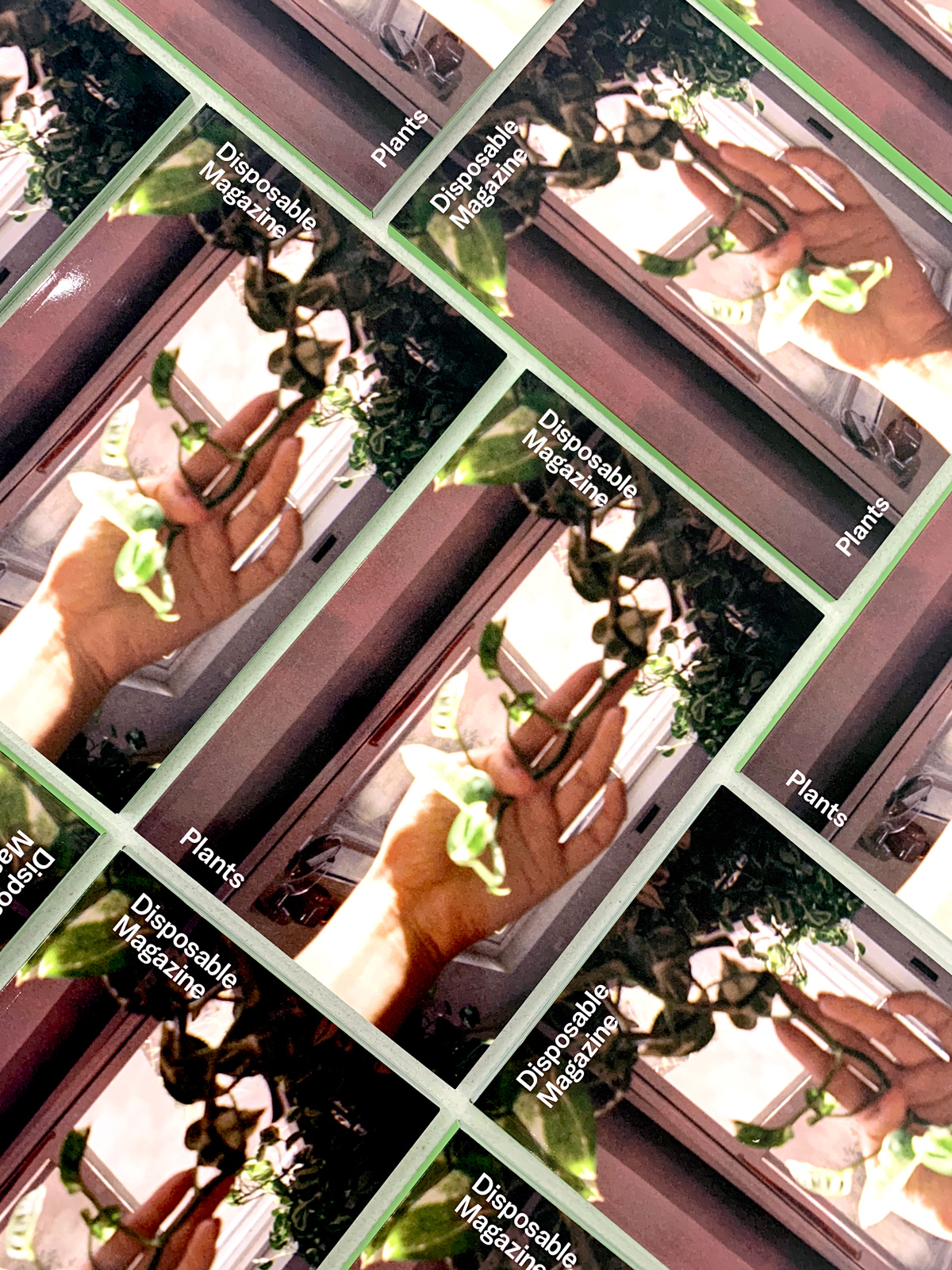 You're applying to be a nonprofit, where do you hope to take the magazine?
Anais: We have a pretty strong idea of where we want to go cause you have to have that vision to become a nonprofit. I think we really want to bring awareness to people, to causes, to situations, just to humanity. We believe that photography and art can bring people together, and with just one camera at a time, one story at a time, we can highlight certain things. We also want to make sure all the people we send cameras to can be brought together like a network. So if we connect, let's say a graphic designer in Nairobi, and then there's someone in San Francisco who runs a small business and needs a designer, maybe those two people can actually work together. And ultimately we would like to also have a space where we can organize workshops, education, meetings
Alaia: And then maybe even provide those services for other people, like if we were to have our own print studio where people could design their own books and then print them with us. Maybe offer some sort of grant in the future if we can afford it. One of the things I really appreciate is that you'll learn something about someone you wouldn't except. A man named Samer al-Kadri founded a bookstore—where was he from?
Anais: He was from Syria originally, and then he had to escape to Lebanon when the war started. So when finally the region of the south of Syria was freed from Isis, he was one of the first people to go back and open a bookstore. His idea was that culture and knowledge are what will save humans.
That's beautiful.
Alaia: I think he founded the first bookstore in that area with books in English, offering a way to teach another language. To think there are people out in the world doing things like this that are so impactful but in such a small area. People deserve to have that light shown elsewhere. Also, I feel like right now, when we only see all the bad in your face it's nice to be like, "Here is some hope! There are amazing people doing amazing things!"
Anais: Also the common points we see between people is why we started to do themed zines. We started seeing reoccurring themes within all the rolls no matter where people were from, you'll see like sunsets or plants or food. Certain things coming back again and again and that means we are all connected and all the same. Which is really beautiful in a world becoming more and more divided. So I think that's really the idea we would like to achieve one day, is use our media and our platform to bring people together around certain subjects or causes. We know right now climate change is a big subject we would like to cover, homelessness is a big problem that is not only in LA, it's everywhere in the world, unfortunately. There are different ways to leave homelessness or precarity, and it would be really amazing to collect those different lives together and bring awareness with that. If we can bring enough attention to a cause and eventually create a grant that could be helping a foundation or another organization, that would be amazing.
For more from Disposable Magazine, follow them on Instagram.