This is a preview of our feature on Eric Trine in upcoming issue 14.
For the last hundred years, Modernism has been synonymous with the Southern California experience. Two dominant population booms, post WWI and post WWII, saw the land being blanketed by minimal, ranch style cottages. GI's just home with their check from the government packed up their cars and drove West, leaving Chicago, New York and Philadelphia for a tiny home with a white picket fence, lemon trees in the yard and a chance to grasp the American Dream. Manifest Destiny for sale.
In its contemporary application, Modernism has been upgraded from its stark European expat roots to incorporate the colors of a multicultural world. And no designer in Southern California better exemplifies this than Eric Trine. Part of the emerging Long Beach renaissance, Trine's work is firmly rooted in the fundamentals of Modern design, but with the playfulness of a freewheeling artist who doesn't approach design through a clinical lens. With an open-mindedness he compares to Buckminster Fuller and a Pantone spectrum bolder than a box of magic markers, Trine's furniture and domestic objects can be found in stores, restaurants, coffee shops and homes across California and beyond.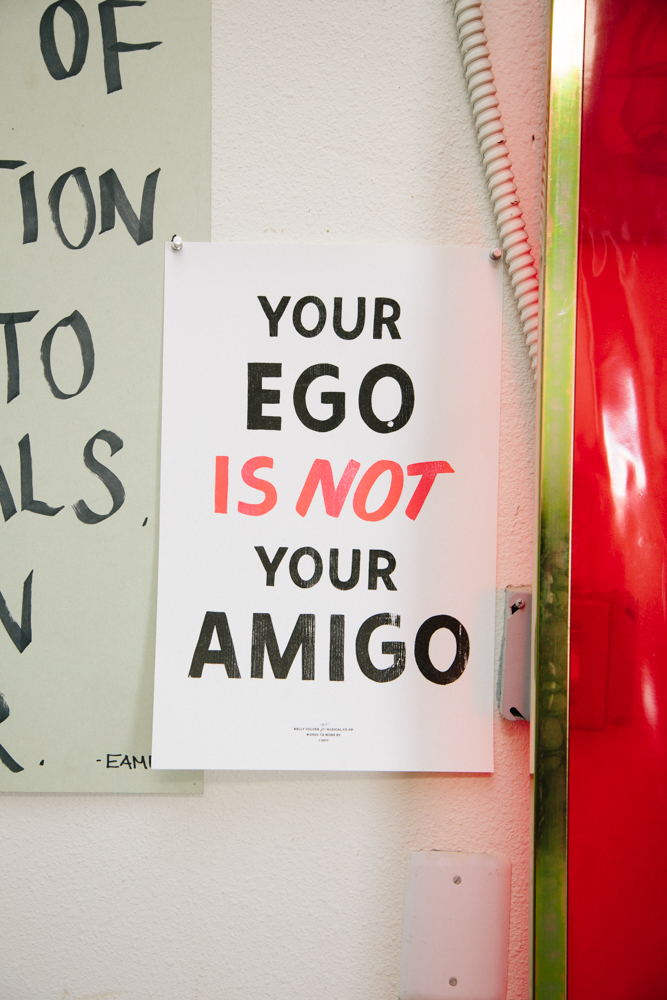 Tell me about Amigo Modern. I know previously you were designing under Eric Trine, so tell me about how this transition came about?
Amigo Modern is a small design company where we design and produce our own line of furniture and home goods, but we also design for other people. One of the main reasons I never had a brand name is because I couldn't think of one. So it's just worked that everything was under my name and I have a unique enough name where it worked out well for Google ranking and things like that. My background is in sculpture and fine art and I transitioned into design, so everything was always linked to my name. Amigo Modern is a phrase that we tossed around the studio for the last couple of years as a descriptor of what we do. People would ask, "Hey you make furniture, cool. What kind?" I'd be like, "Oh it's Modern." Well what does that mean? So we needed to describe that and rather than saying "Oh it's Modern THIS" we just are like "Oh, it's Amigo Modern." A friendly, casual, California-infused vibe. When people hear the word 'modern' they think high style, status, pretentious, cover of Dwell Magazine, inaccessible. The kind of philosophy of Modernism that I connect with most is the kind that is accessible, affordable, available, casual…doesn't feel like status, it just feels like furniture.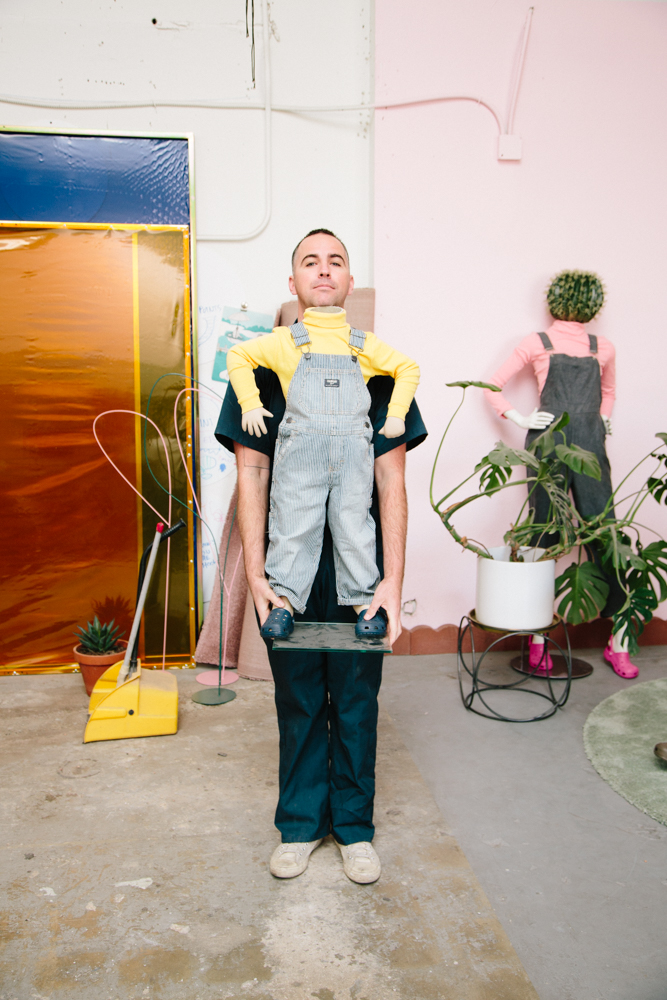 Why do you think Modernism continues to capture the imagination of people, especially here on the West Coast?
It's like a meta-narrative kind of thing; it's just a big huge idea that we can keep chipping away at. It's kind of like, "What is art? What is God?" It's like these things, these ideas, these huge philosophies. We continue to investigate and go after them, redefine them for our time and I think that there's an underlying ethos and philosophy that we can keep going after. I think there's an optimism that's associated with it. I think the tricky thing is that 'modern' is "of the moment," so we can always go after "what is of the moment." I think everywhere, in all the lines of the history of Modernism, someone added something to it. The Mid-Century Modernists were all about the middle class and, in a lot of ways, the working class. The Mid-Century Modernists were responding to the European Modernists who were trying to define a new aesthetic for the working class. American Mid-Century Modernists were very, "after the War middle class," with the "getting America back to work" mantra and making use of new technologies. I think you can apply that directly to now. It might not play to the same aesthetic, but what are the challenges that we have? Sustainability, eco-materials, limited resources—it's the same approach that the Eames brothers were taking by doing the best that they could with fiberglass as a material. So how do we do this without destroying the planet now? Because fiberglass destroys the planet, and it gives people cancer. I think it's about optimism, hope and the future. I think it's inclusive. I think the idea behind Modernism is inclusivity and I think we've kind of lost some of that. Amigo Modern is trying to bring that back to the forefront of the conversation.
For more from Eric Trine follow him on Instagram: @erictrine.
Photography by Sean Martin.