Boo Johnson's technique is considered to be modern perfect. With the Long Beach-based skateboarder's technical, powerful, and precise style fully developed, we're all starting to realize that he's got this whole life thing figured out; no worries, just living. Johnson's got a big bag of tricks that he usually unleashes while wrecking rails and hubbas across Southern California—that is, when he's not traveling abroad, which lately seems more often than not. Raw power, massive pop, and the ability to make it all seem so effortless. Johnson's mixture of talent and hard work make him a force to be reckoned with.
And despite his 330K Instagram followers and high-level sponsors—Diamond, DGK, Grizzly Grip, Gold, Weedmaps—Johnson is a pretty unassuming guy. Over the years it's become clear that no one dislikes him, which is a hard thing to say about anyone in the skateboard industry. The saying that goes, "If you have haters you're doing something right," just doesn't seem to apply to Johnson. He's the first one to stand up and introduce himself in a group, and refuses to let his continued success and widespread popularity deter him from being who he is and just having fun.
"At the end of the day it's all love. That's all we have out here," says Johnson. "We only live one life. Once you're out, you're out. Live life and meet as many good people as you can."


Johnson's unflinchingly optimistic personality and outlook on life has acted as one of the main impetuses for the things he's already achieved and those that he hopes to attain. Recently, the Long Beach-based skater took on a new role outside of just being a skateboarder: A business owner. Just Have Fun started as a crew in Johnson's hometown. His homie Ryan actually made up the motto and original logo after going through a period of getting frustrated at the skate park. "He was one of those dudes that would get frustrated with his board, throw it and then break it. There are kids at the park that might need a board and they were seeing him doing that kind of stuff. He was on the mindset like, 'Hold up, I need to switch things up.' He just started this little skate crew, and it was called Just Have Fun."
Now, the simple saying has become the basis for Johnson's new brand, which originally put out a small batch of dad hats, but has since rolled out an array of shirts, hoodies, jackets, hats, pins, and a duffle bag all embellished with three straightforward words: Just Have Fun. They are three words that the once young skater from Tehachapi, California has not only carried with him on his journey to the top, but also that he has been able to embody on a daily basis.
"When I wake up in the morning I'm like, 'Let's get it, let's' just have fun today. Making sure the vibes are good always; it's just a lifestyle I want to live and push out to the world."
Read our full feature with Boo Johnson in issue 11 out June 24th. For more from Boo follow him on Instagram.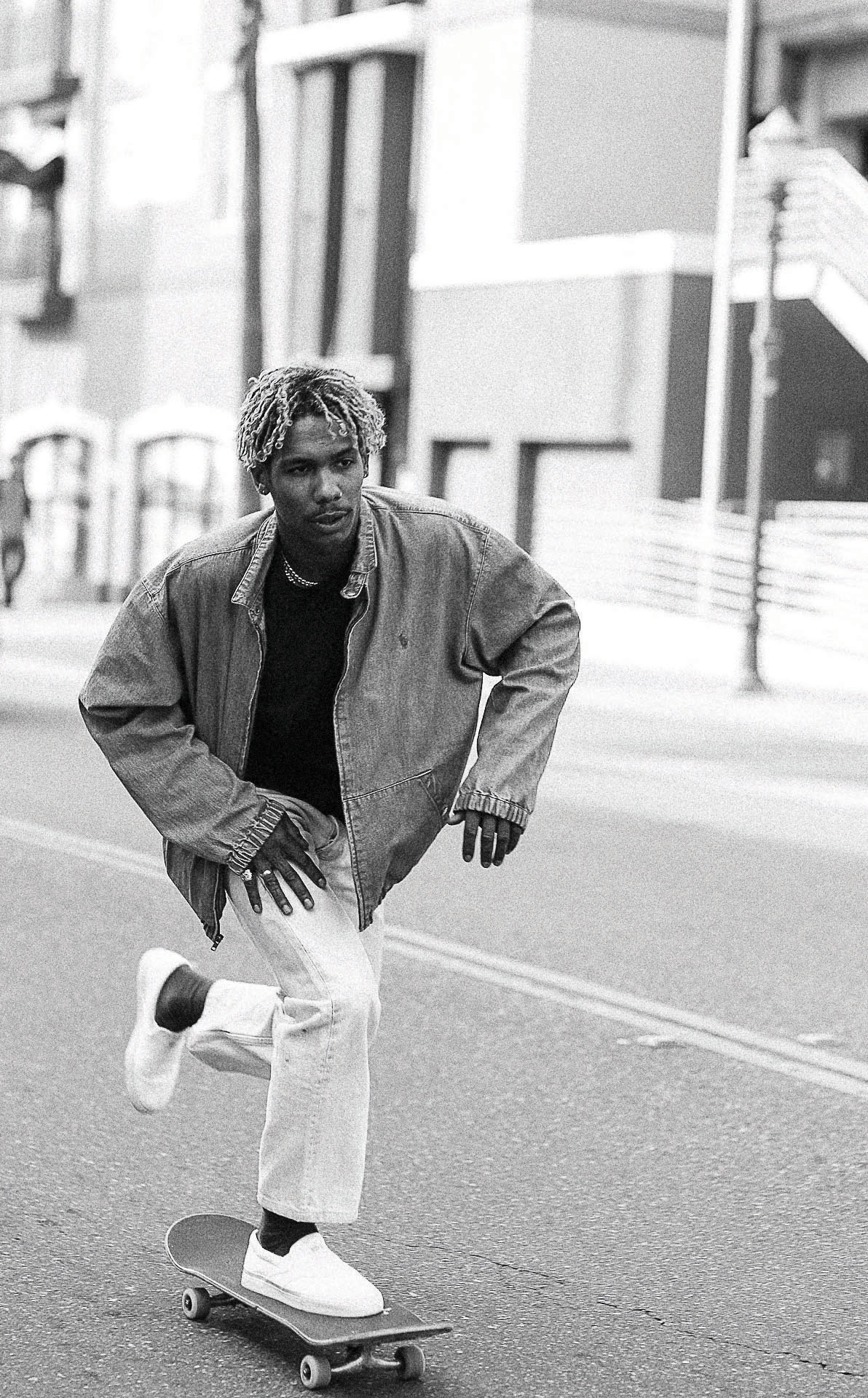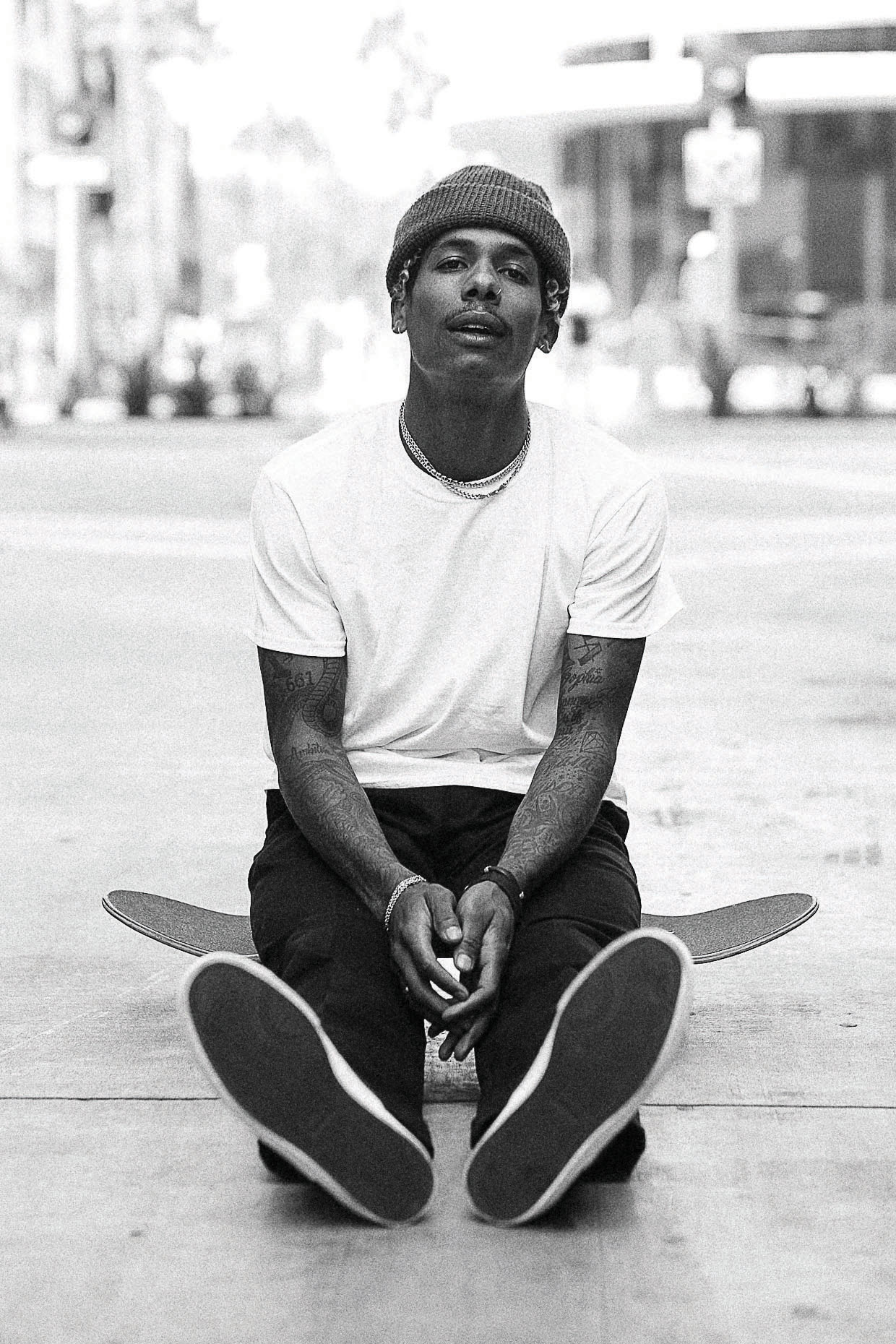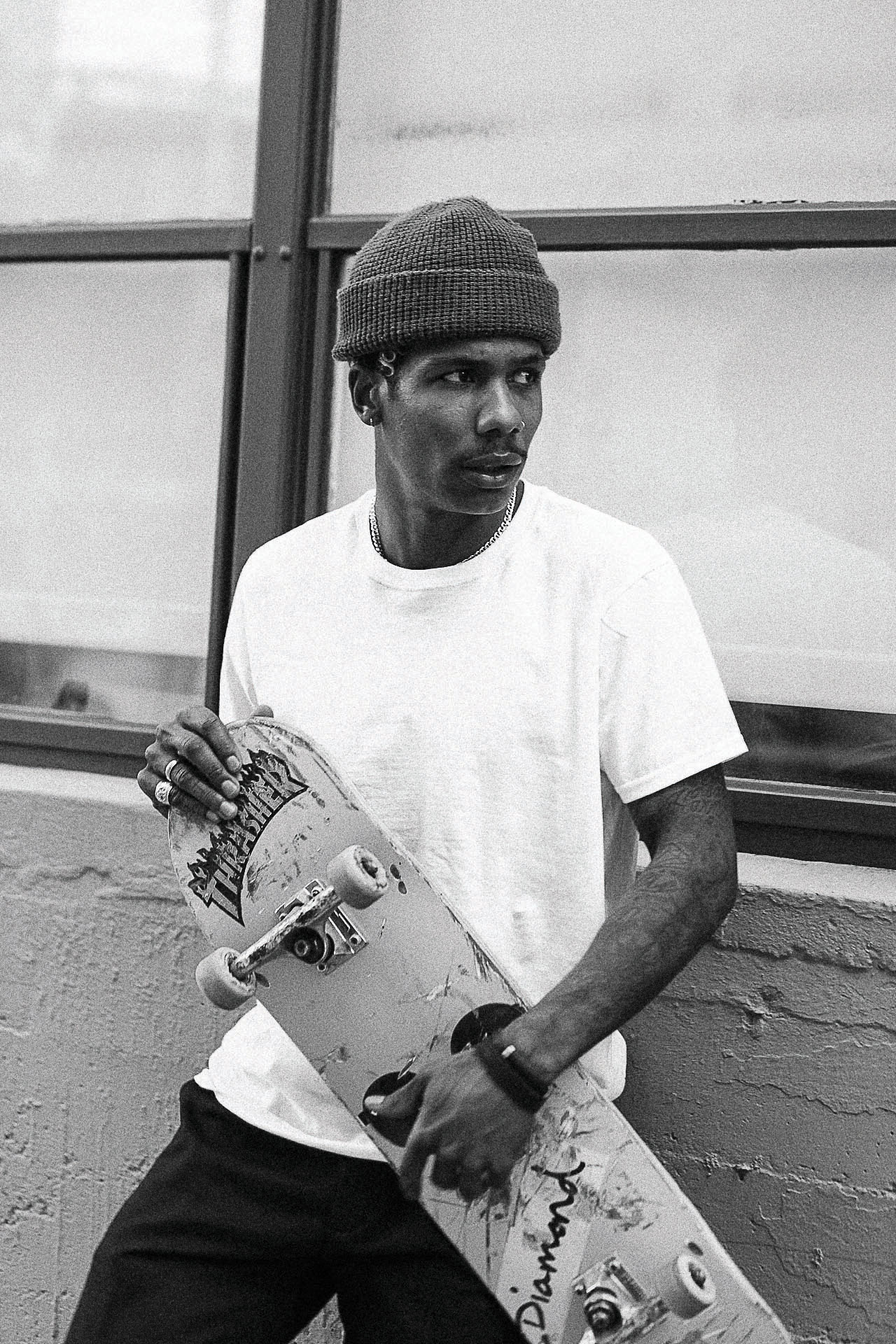 All photos taken by Kris Evans.