If you've flipped through an alternative surf magazine, or watched any longboarding film over the past ten years, there is no doubt you have seen images of Scotty Stopnik time and time again. Reared behind the "Orange Curtain," Scotty's carefree attitude and almost religious dedication to surfboards and bikes of yesteryear is a giant middle finger to the SoCal action sports industry.
Scotty had the uncanny ability to exist in a corporate brand for years while living on the fringe. To illustrate this, make a stop off at the Huntington Pier and you will get a full dose of zinc noses, thrusters and baggy boardshorts. But take a cruise inland to the Cycle Zombie's shop and you'll be surrounded by lo-fi punk rock, junk, spray painted longboards and dusty choppers. Needless to stay, this is Scotty's paradise.
It seems like motorcycles, surfing and skating go hand in hand in Southern California. Do you find similarities between the three?
That's a funny thing, they're all so different, right—water, land, engines, etc.—but in all realness, it's just about having fun and feeling free. That's what they all have in common. 

Being from Orange County and "Surf City USA," how do you navigate living in the epicenter of the corporate surf and skate industry?
Well, surfing and action sports is like the new basketball, or football, or something; all these big corporate pigs wanna make money and get rich off these kids' lives. Yeah, it's sick to make some money doing what you love, but it gets old when you see your life and fun get sucked down the drain by one of these companies. They take your life and what you do, then market it for 6 months, and then claim how that is their life, and how their brand was created from that. Next, they kick you to the curb for the next hot trend, or pony show. It's just the vicious circle.
I worked with a big brand, Hurley clothing, for like twelve years. Yeah, I am super stoked and blessed to have made a living out of those guys, but they always wanted it their way. In the end, I took a step back and saw that I wasn't an NFL player surf kinda guy, or would never be an Olympic gold medalist surfer…haha. I wanted to go backwards in the world of surfing. I wanted to ride a surfboard with no fin, ride a 50 year old motorcycle, I was the opposite of the brand. Once I left, I felt free again.
Read our full interview with Scotty Stopnik in issue 11 out June 24th. For more from Scotty follow him on Instagram.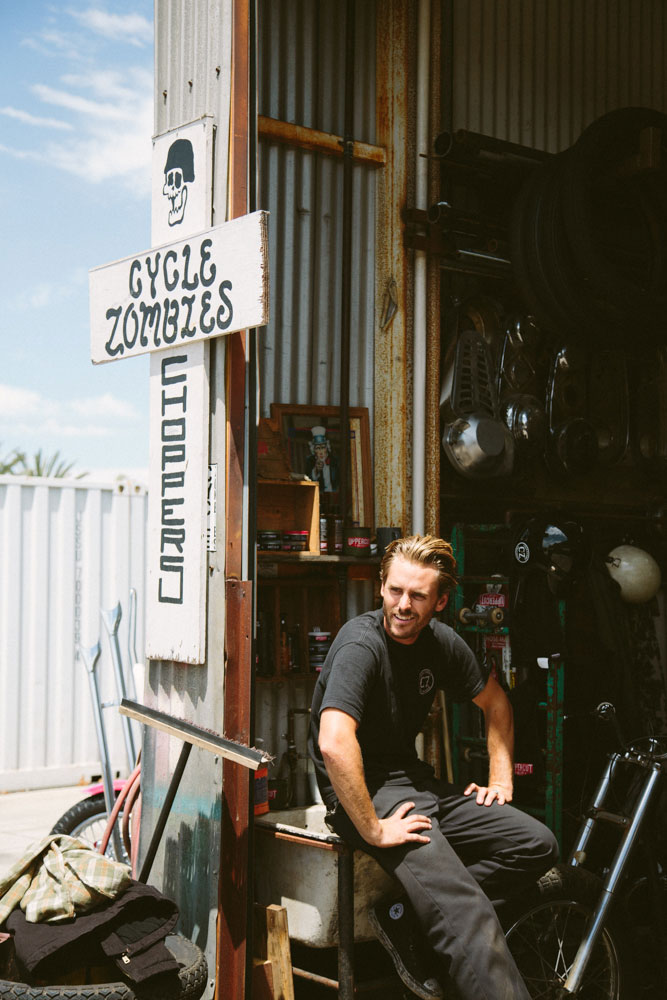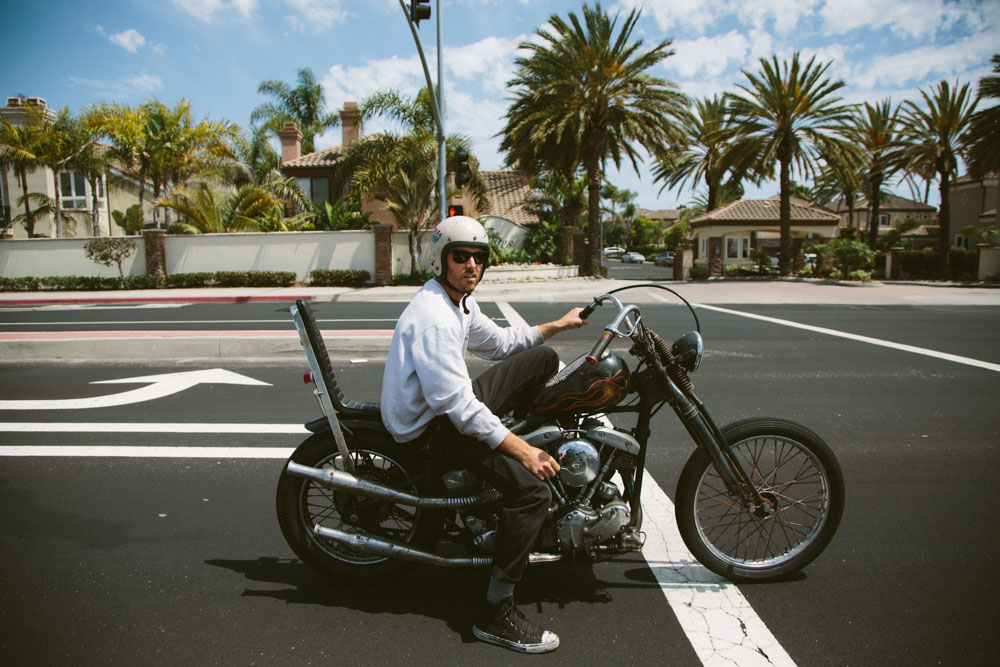 All photos taken by Sean Martin.