With a knack for Memphis-inspired patterns, bold colors and abstract narratives, designer and illustrator Leanna Perry flaunts a diverse portfolio of work that feels like we've strolled into the pattern-drenched dream land of Ettore Sottsass and his Memphis cohorts.
Decked out with contrasting color combos, swirling shapes and repetitive geometric patterns, Perry's extravagant and more-is-more aesthetic has attracted the attention of clients like i-D Magazine, 3M, Scotch, Target and Forever 21.
The Kansas City-bred and Brooklyn-based artist works predominantly with gouache, color pencils and ink to create strangely beautiful distortions, which work best when overlaid with quirky lettering, or more layers of rigid shapes.
Her work boasts simple, almost primitive patterns in geometric shapes and slapdash drawings reminiscent of margin doodles – smiley faces, hearts and funky type – that you'd find in a bored teenager's high school notebook. They're full of loud colors, squiggly lines, a whole lot of joy, and pose as glimpses into her seemingly complex mind.
For Perry, textures and color-ways are as key to the work as the imagery, and her abstract scenes infer tales of urban exploration, music festivals and pop culture.
---
What are you wearing today?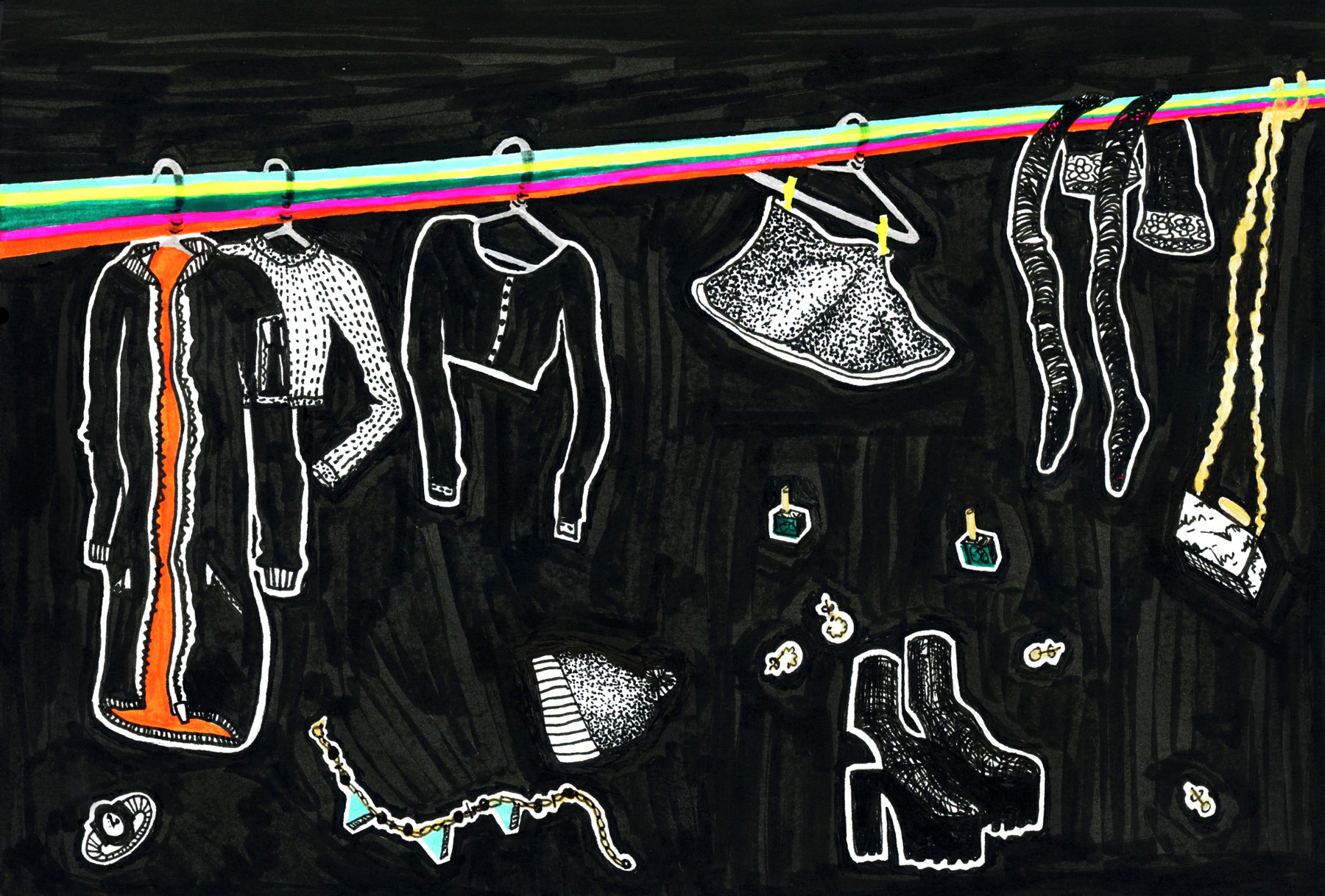 What was the last book, magazine, image or website you turned to for inspiration?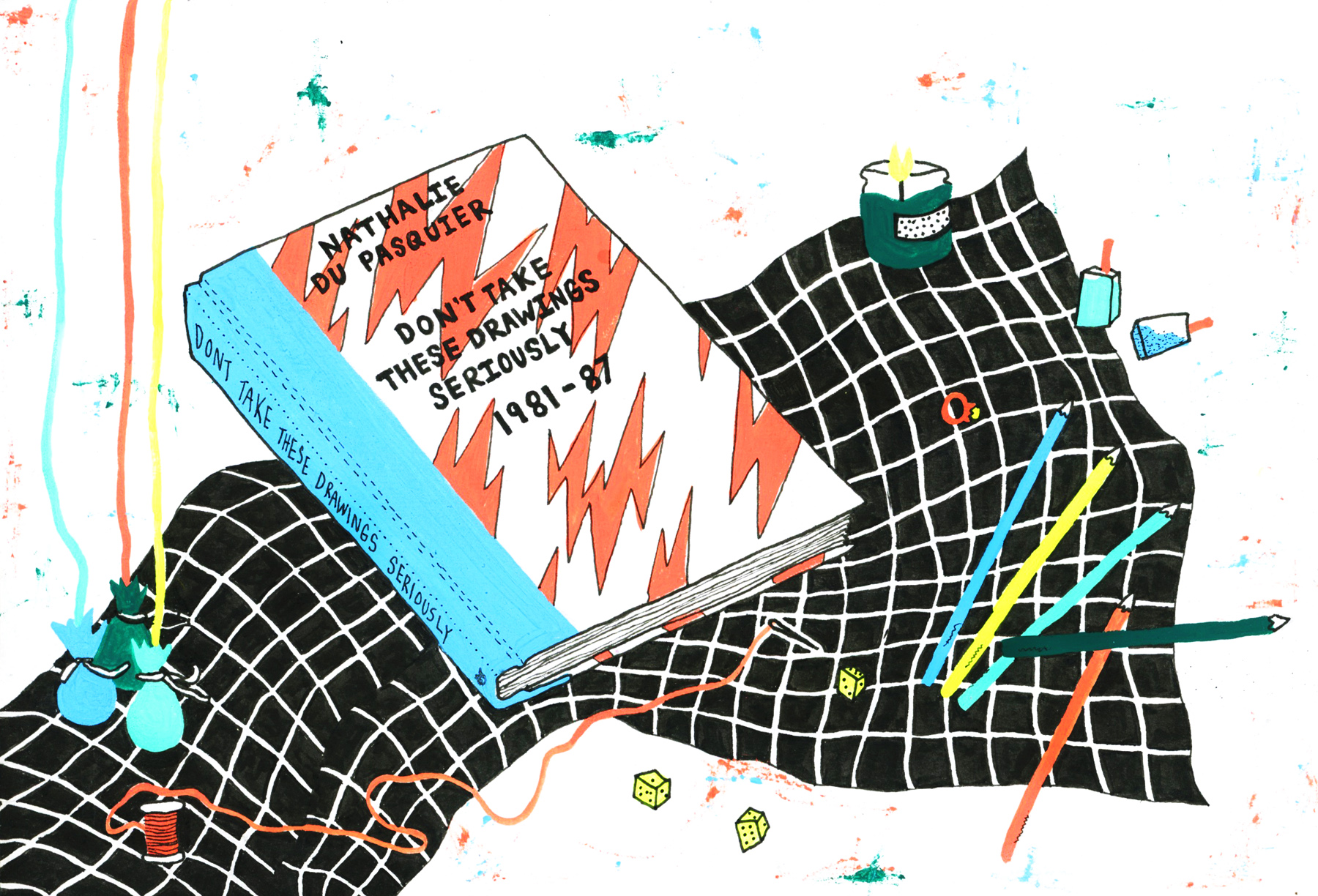 You just moved to Brooklyn, what are some of the things you like the most already?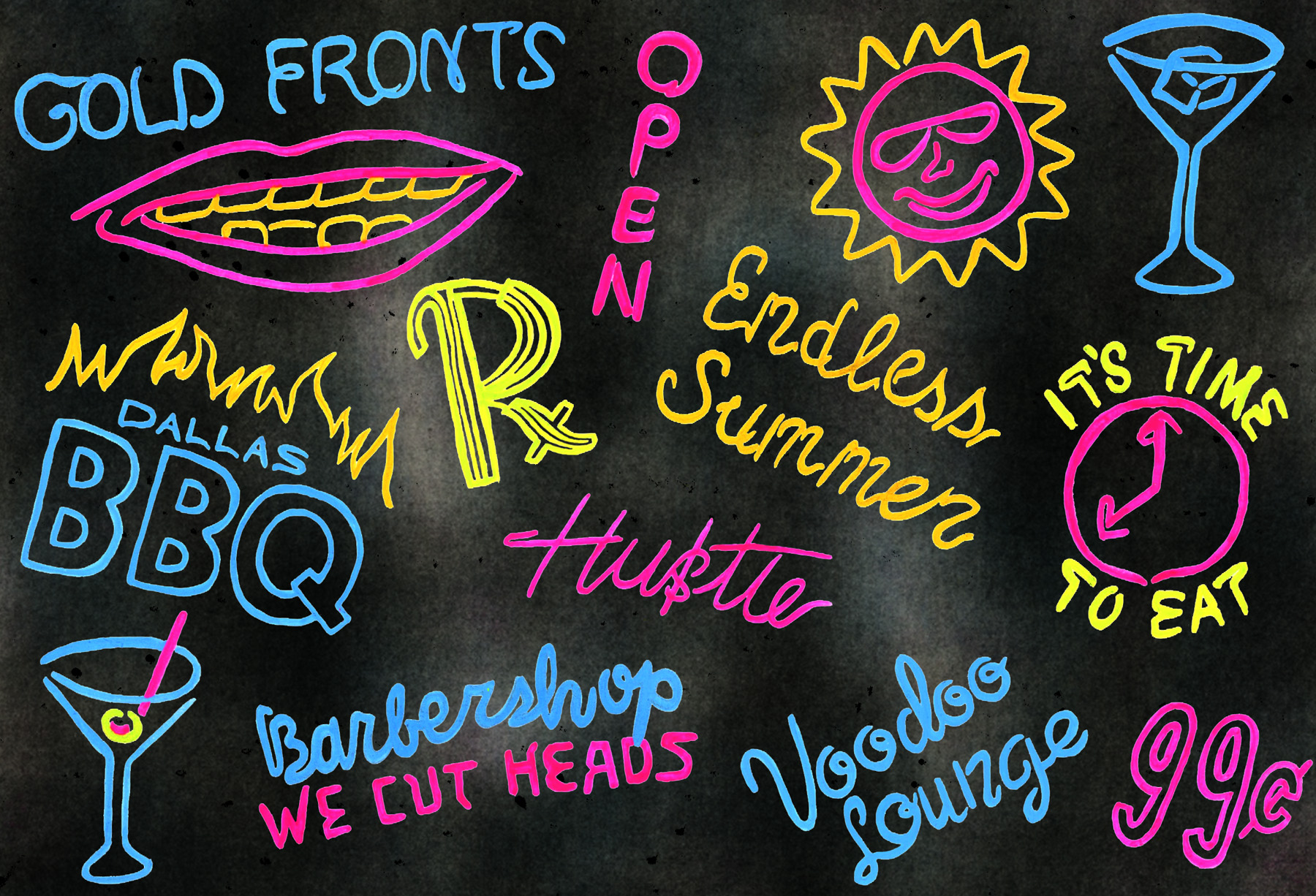 What does your work space look like?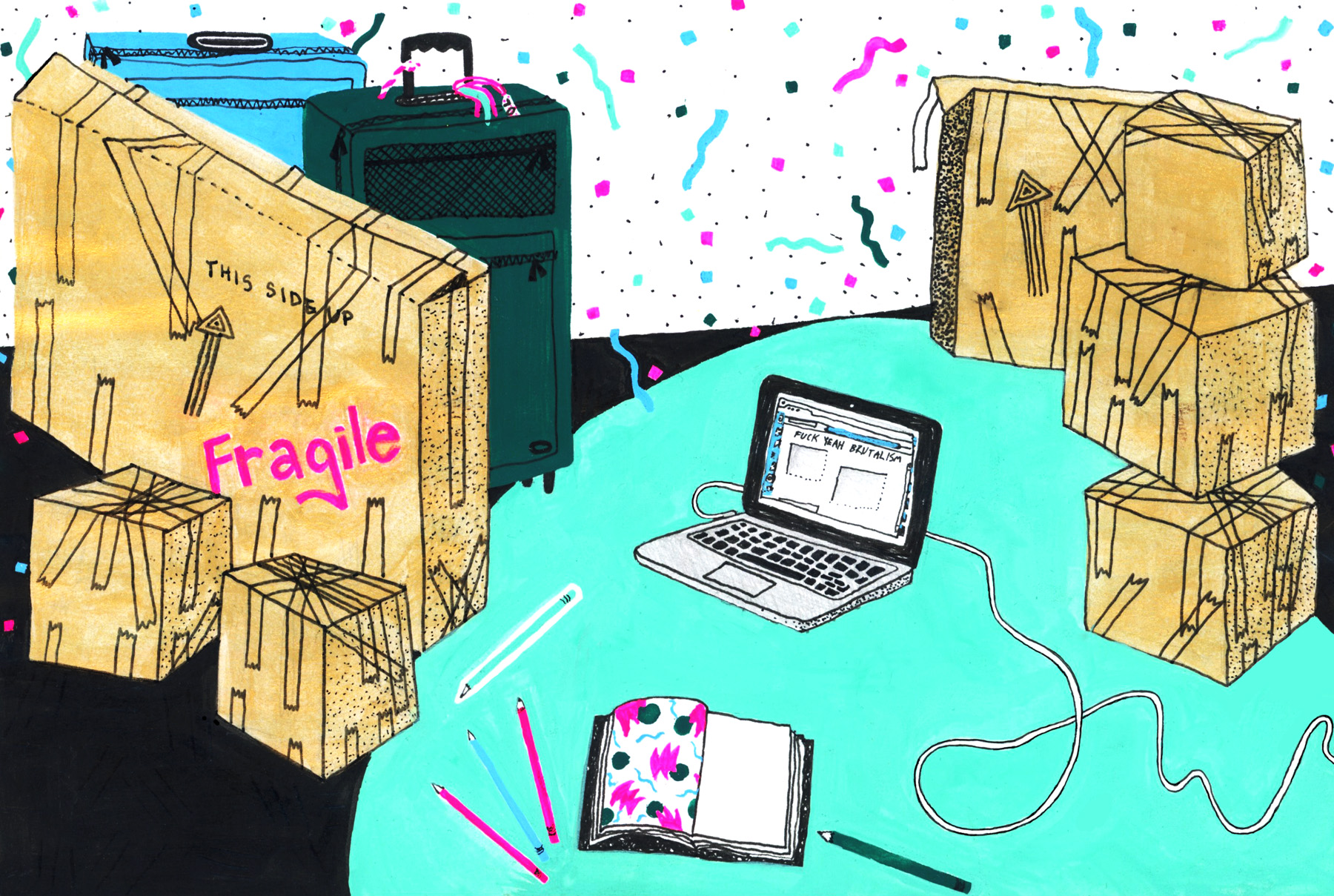 If you could create a typeface that represents you, what would it look like and what would it be called?