In 1998, artist, curator, and gallerist Tyler Gibney was studying graphic design in Montreal and decided to start an art collective with his friends called HVW8. Influenced by Bauhaus and various design movements, Gibney envisioned integrating art, design, and music through performances, happenings, collaborative murals, and immersive installations.
Twenty years later, with galleries now in Los Angeles and Berlin, Gibney continues to bridge the gap between art and industry by fostering creative minds, challenging conventional practices of art making, and stimulating our senses through memorable exhibitions and inclusive programming. 
We visited Tyler at HVW8 Gallery in Los Angeles to chat about the early days of HVW8, transitioning from artist to curator, youth culture, his connection to skateboarding, the gender gap, and authenticity.  
How'd HVW8 start?
I'm Canadian and I was going to art school in Montreal and I just decided to start an art collective and name it HVW8. I got a space, there was a whole bunch of us, and we started doing stuff together. I was a graphic designer, studied graphic design in school, I was really into Bauhaus, and at the same time, we were all really into music as well, like hip-hop, soul, punk, reggae, and house. So we created this space and we started doing a lot of installations. We were originally, kind of like, an art band, but instead of making music, we were making art together. We would sample certain things like Malick Sidibé photographs, or classic imagery, and then work it the same way you'd play blues or jazz. You have composition but then there's room for improvisation, as long as everyone is working in harmony. We were not graffiti, more like post-street art. We started touring, we traveled to Japan, Puerto Rico, and we'd do these performances. I ended up liking Los Angeles and eventually co-founded HVW8 here in 2006, and expanded to Berlin in 2014.
What was it like touring? How many people were traveling with you?
Primarily three of us. We'd spend three or four hours on each piece. We were creating physical pieces and eventually, we grew and started building environments and installations. So when I came to Los Angeles, there weren't any galleries really tying in music, performance, and installation. That's when I changed from being an artist to a curator.
What was your transition like from artist to curator?
I've always worked collaboratively so it wasn't too much of a transition. I like fostering different artists and working on projects together. In a lot of ways, it's like making an album.
Who are some artists HVW8 exhibits rather often?
Originally Parra, for sure. We did like five or six shows here with him. Geoff McFetridge. Right now, Ines Logevial, Jean André, Brian Lotti, Mark Gonzales, and Atiba Jefferson, of course. I try to connect the dots a little bit, like when you're putting together a mixtape, you try to find those subtle or obvious commonalities between artists.
You mentioned Gonz and Atiba. What's your connection to the skate industry?
I grew up loving Thrasher Magazine, hip-hop culture, and graphic design. I always felt that there was a weird place that was not graffiti, but not traditional, fine art. I felt like a lot of artists, they'd be working on skate culture because it was a good outlet. Like all the boards need graphics. Also the culture itself, there's like the rockers, the hardcore guys, guys that are into the reggae vibe, or the Joy Division type dudes. I don't want HVW8 to be a skate gallery, but for a lot of skateboarders I know, it's a natural transition to go from skateboarding into art. Atiba, for example, some people look at his work and are like, "What, this isn't art." But to me, he is an artist because he's a documentarian of all this culture.
Do you think there's a single commonality that connects all the artists you work with? 
Yeah, I think they all share a certain authenticity. I feel like all the artists I work with have a really honest perspective. I definitely exhibit a lot of youth artists, cross-cultural artists, and last year, I exhibited mostly female artists. I just felt like our programming needed more female voices.
Do you find it difficult to find female artists fit for HVW8?
For sure. In all honesty, HVW8 was becoming a boys club. I've made a conscious effort to step out of that and give more opportunities to female artists because it doesn't need to stay the way it was.
As a curator, how do you distinguish between sincere and authentic skill and craft, versus hype?
It's a balance. I've probably curated around 250 shows so far and of course, you have hits and misses, but I think it's important to stay true to the artists you respect and the work you know is deserving. At the same time, you can't completely exist in a vacuum either.
The superficial stuff doesn't last. If you really want to do art, and you want to have a fifty-year career, you don't want to have something that's only going to last because you're beautiful between the ages of twenty-one and twenty-five, and then nobody cares anymore because there's someone else, because it's pop culture. If all you are is a sugar high, you're not going to last.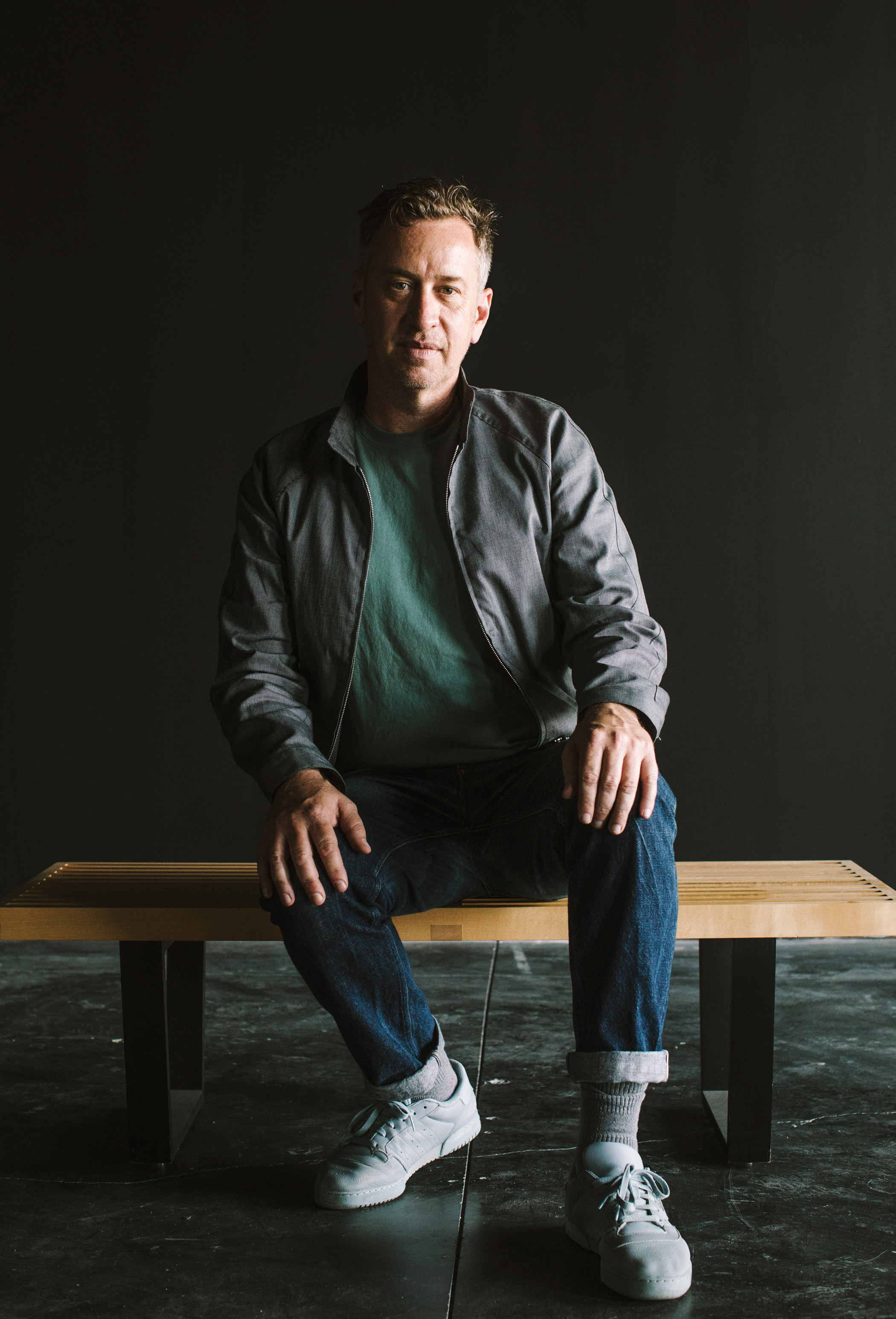 What's your main goal for HVW8, twenty years deep? Anything you've been itching to try? 
Inclusivity. I feel like sometimes art stuff can be really exclusive and pretentious. I think you can still show stuff with integrity.
One thing I'm really enjoying right now is technology. Like with bitmapping, there's so much stuff you can do. I really enjoy helping artists build installations and environments that are thought out and immersive, and still include an artist statement and present ideas that challenge the viewer. We don't have a crazy budget, but through technology, we can create almost anything we want.
For more from HVW8 Gallery, follow them on Instagram. 
Photography by Brian Overend.