Brittany Howard is constantly switching things up. From the Grammy-award winning Alabama Shakes to her side projects Thunderbitch and Bermuda Triangle, it seems she's never been one to stay in the same place for too long. Enter Jaime, Howard's debut solo album named for her late sister who taught Brittany how to write a song when the two were growing up. The album has garnered much critical acclaim, masterfully weaving from soulful riffs and bluesy rhythms to powerful rock-infused tracks. On it Howard recounts various experiences, touching on religion, race, identity and more. The vulnerability and honesty poured into this record shine through clear as day even on the first listen, proving once again that Brittany Howard knows how to make some damn good music. Last week Howard graced the stage of the Ace Theater in downtown LA, sharing her new music with an eager crowd after a killer opening set from one of our favorite new acts, BARDO.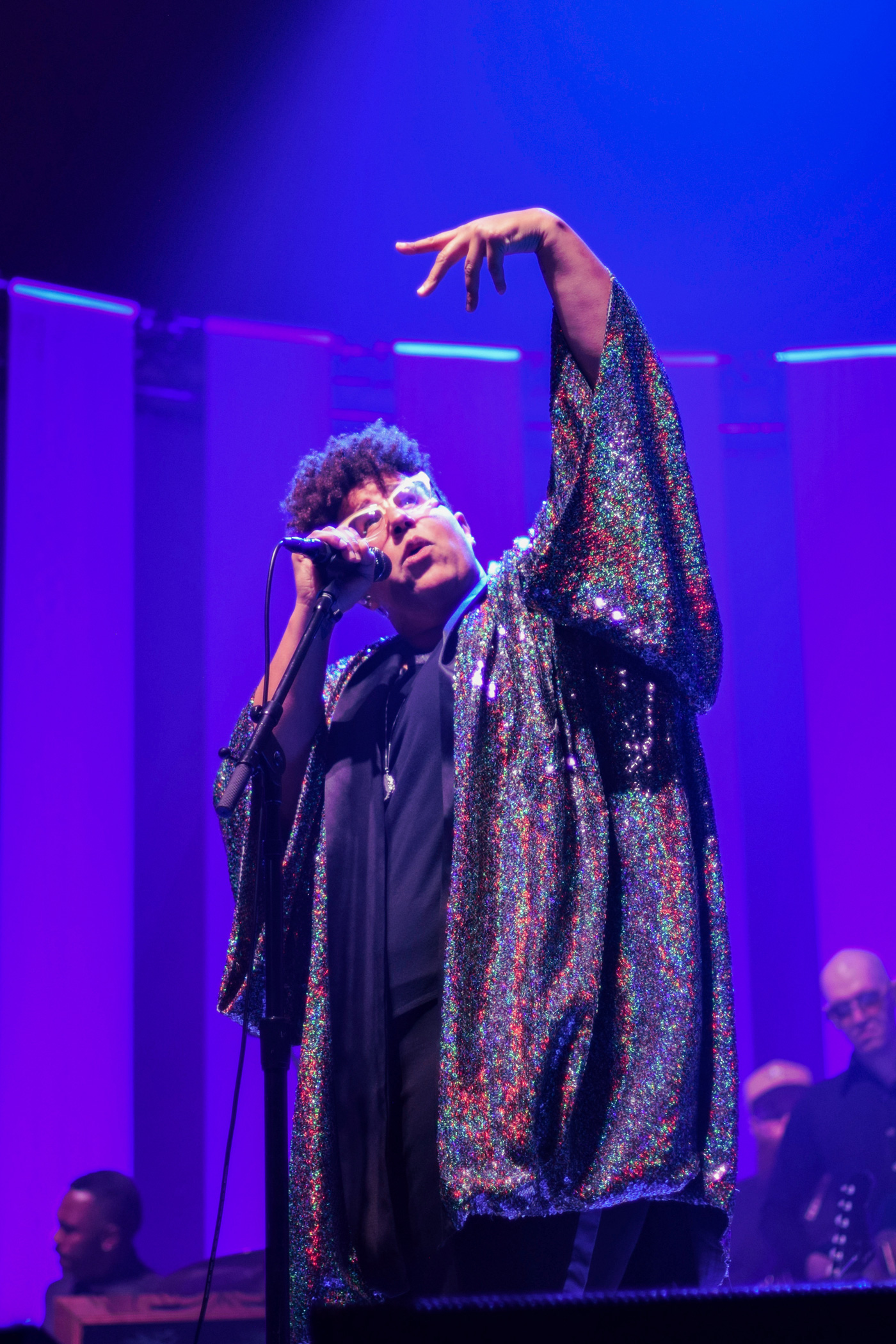 The night opened up with "He Loves Me" followed by "Georgia," a tender song about the innocence of Howard's first crush on an older girl. "Is it unnatural? Georgia is it cool?" she murmurs, "I wanna tell you that I love you." The band moved into a cover of Prince's "The Breakdown" before leaving Howard onstage with nothing but an acoustic guitar. Standing solo, she eased into "Short and Sweet," undoubtedly one of the highlights of the set. The song's simplicity allows for the savoring of each and every note, pulling the listener into a dream-like trance. Strumming through gentle musings on new relationships, her voice swelled as she sang "I only want the beginning… then time can do what it wants with it." 
Howard had the audience utterly enraptured, donned in a sparkling robe that reflected the multicolored lights as she danced barefoot across the stage. By the encore, the entire theater was out of their seats and bopping around in the aisles as she belted out a cover of The Beatles' "Revolution," moving into the upbeat "History Repeats" before ending with "Run to Me." She explained that the last song was written as an encouragement to herself during a difficult time. It highlights the importance of showing up for yourself, promising "I will be your partner when you can't stand to be alone."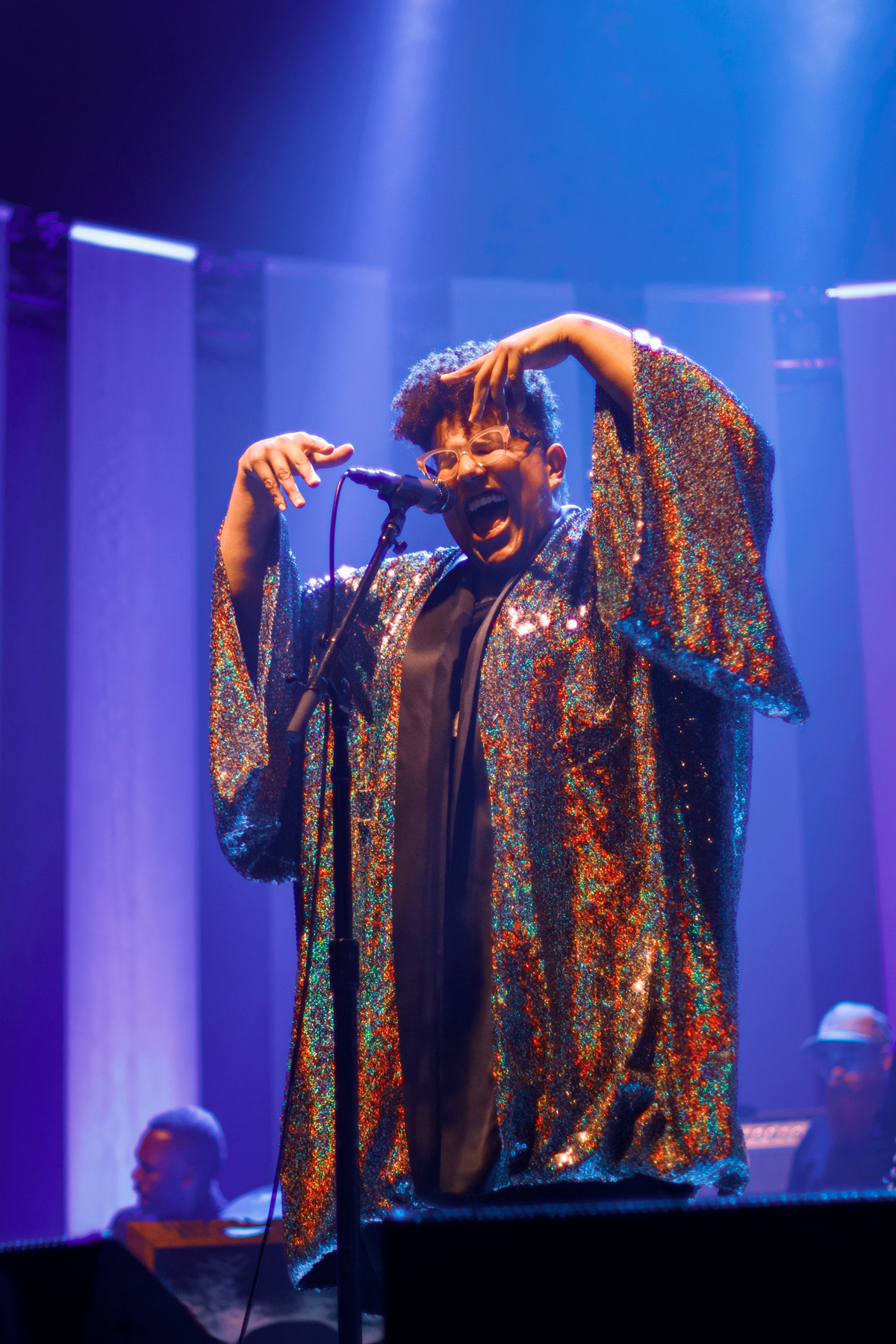 If you're in need of a cathartic musical experience, Brittany Howard can provide everything and more. From heart-swelling ballads to danceable covers, this was a night that I would happily relive for days on end. 
For more from Brittany Howard, follow her on Instagram.