Many people know Matt Maust best as the bass player in the popular Los Angeles band Cold War Kids. Formed during the height of the mid-2000's indie revival, the band tours relentlessly and continues to be a mainstay on indie rock radio. As a visual artist, Matt's work strikes a different tone, yet the two have and continue to exist intertwined.
"Our first two EPs have a lot of my art are on them," says Maust. "A lot of this artwork was made while we were touring. I'd be in the van making this stuff, passing the time, and a lot of it is moments from our shows, moments of recording, memories of our friends that came to our shows. I was always taking pictures of everybody and just kind of documenting everything. That's kind of where the name Cold War Kids came from; it wasn't just us, it was everyone around us. It was a real scene for a while, because for the first year we weren't touring, we were just playing local shows."
Having grown up playing in punk bands Maust originally began creating as a kid making tape cassettes back in the day. He would emulate the cut-and-paste zine aesthetic that he saw associated with 70s and 80s punk bands for artwork that would accompany his own demo tapes. "I was always really excited about the Xerox machine, how it would just always flatten everything and make everything look very "cut and paste"," says Maust.
Maust's visual work still carries that same xerox copier, cut and paste vibe that he initially was so attracted to. Visiting Matt's art studio in East L.A. is a journey into the ADD mind. Part junkyard and part Pee-wee's Playhouse, the space feels like a pop-culture hangover. Disney stuffed animals, VHS tapes, punk rock fliers, and neon signs lay scattered across the floor. Glue, paint, scotch tape and other art supplies are strewn about, ready to be grabbed in a meticulous fit of inspiration. His creative process is uninhibited, and expresses the work of a person expressing themselves in the moment. For Maust there's such a blurring of art-making and life that he appropriates every part of his daily life as an art-making process.
We stopped by Matt's studio and home to get to know him better for his upcoming feature in our tenth printed issue. Check out photos from our time with him and read the full interview feature in issue 10 out March 11th.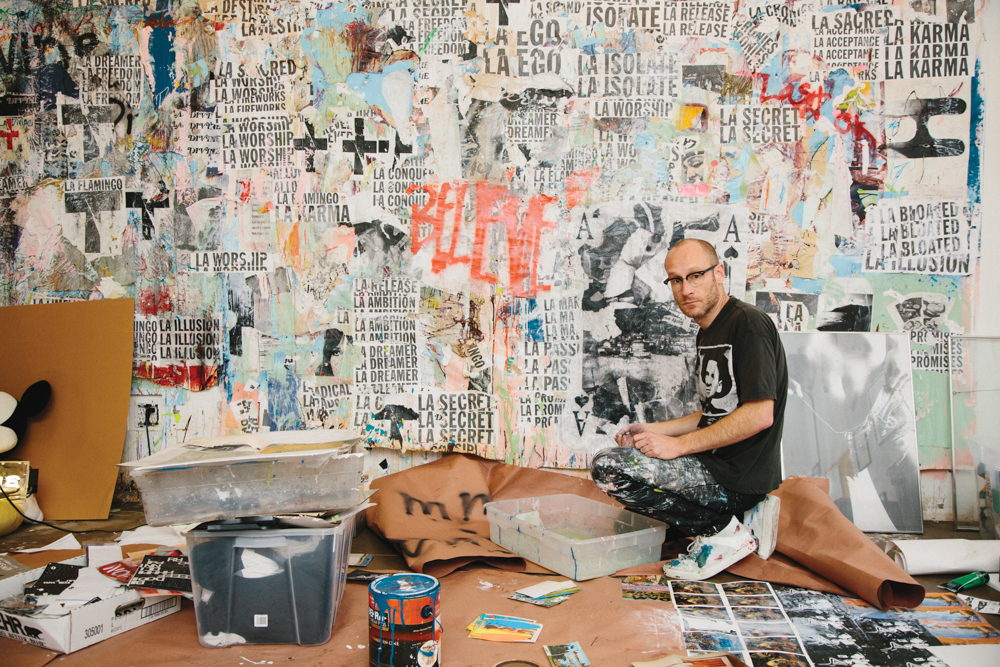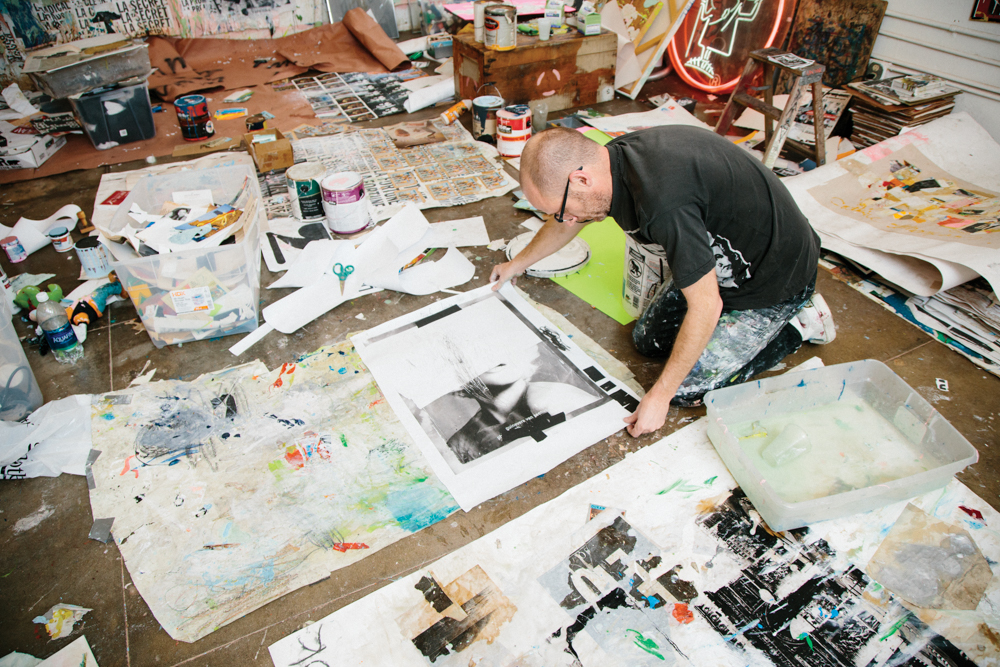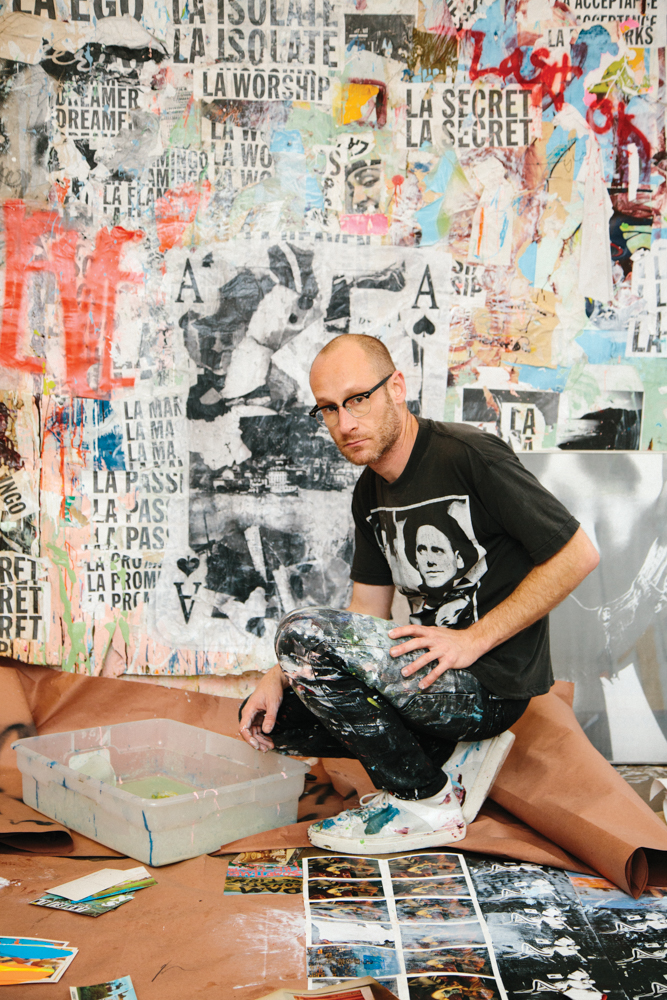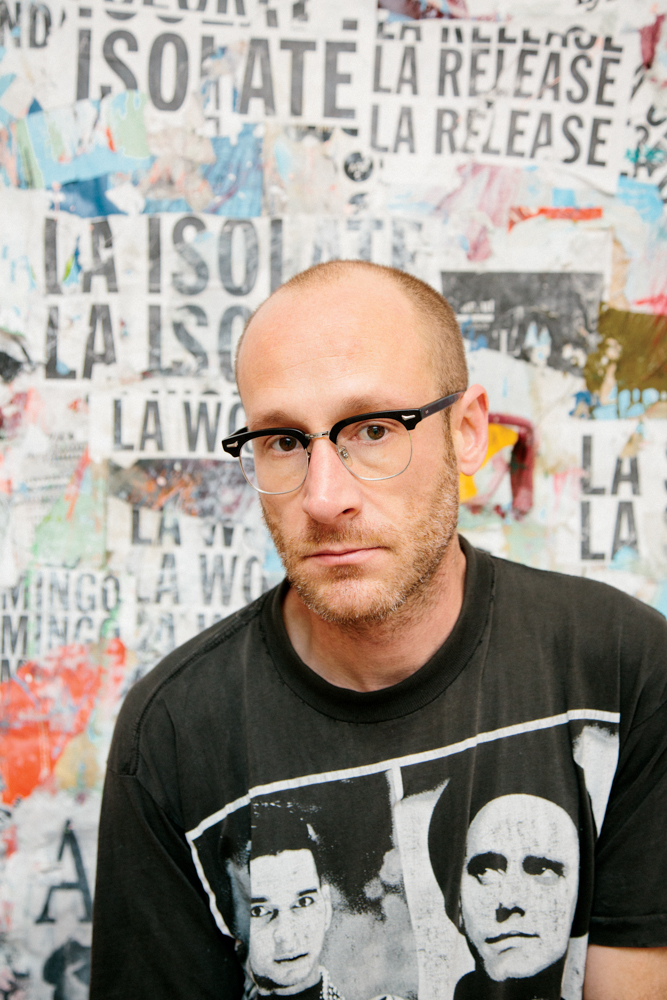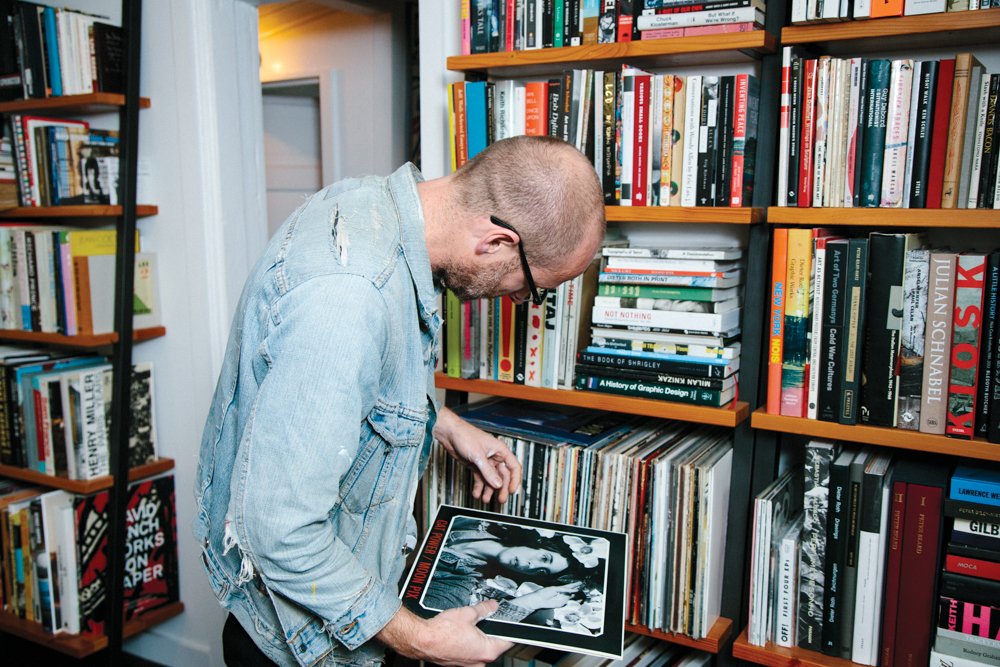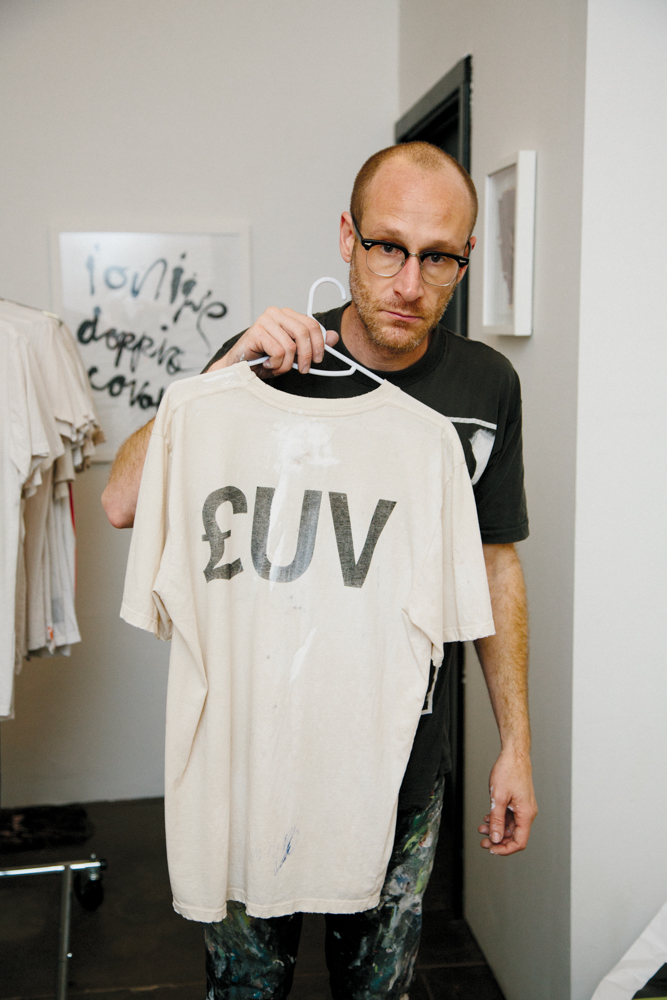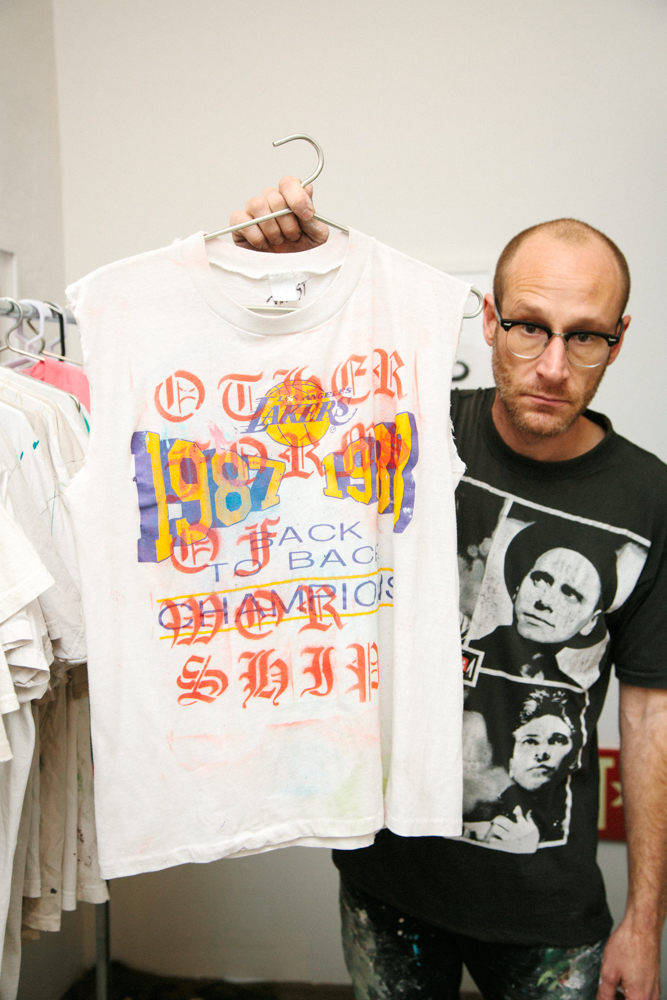 All photos by Sean Martin.