This is a preview of our issue 10 featured interview with Tony.
Tony and I have 106 mutual "friends" on Facebook, but we only have a handful that we truly call amigos. I am glad to call Tony Accosta mi amigo. No, it's not because he gives me free Crap shades after I lose a pair every weekend, nor the fact that he only calls to get cervezas when his wife is busy. It's cuz we both genuinely just "fuck with each other" hard af tbh. We are both from the same South Los Angeles beach community, but didn't meet 'till a few years ago. There aren't a lot of people from our area that like the same shit we do, so when you find someone with the same interests, you instantly click.
This one time a dude that I could only assume must have been mid-trip on acid, stopped us at the beach and talked about quantum physics and The Mandela Effect for about 25 minutes straight. Tony was stoned and I was too nice to interrupt him. This interview by no means would ever be as interesting as what that dude spewed to us that day on the beach, but it gives you a pretty candid look into how Tony is documenting youth culture in Los Angeles, and why he will be a dude whose name and work will grace your coffee table in years to come.
So obviously there's a big resurgence of film with our generation. Everything from professional campaigns to teenagers being able to buy polaroids at Urban Outfitters and mall stores. What made you choose the film route instead of its easier digital counterpart.
For me it was accessibility. When I was a teenager my dad bought me a Pentax 35mm SLR camera from a pawn shop on Inglewood Avenue. After college I was still using that same Pentax, using what I had in front of me and buying or "taking" cheap film from CVS or Rite Aid; when you could still get film developed there. Commercially I think digitally, and artistically I think analog. If you're trying to sell something, people want hundreds of very clean crispy digital photos and if you want to convey something artistically film does it the best. All said and done I don't want stacks of hard drives in my studio, but rather an archive of tangible film. Whatever happens to mankind and whoever is here after us, they're not gonna be able to look through sandy waterlogged hard drives. I don't find gratification in saving digital images, they're extremely disposable to me and I'd never show them with my name on it. Archiving piles of film is a profession in itself. I really appreciate the art of archiving. There are so many disciplines to explore in film photography; the end goal is to master it all.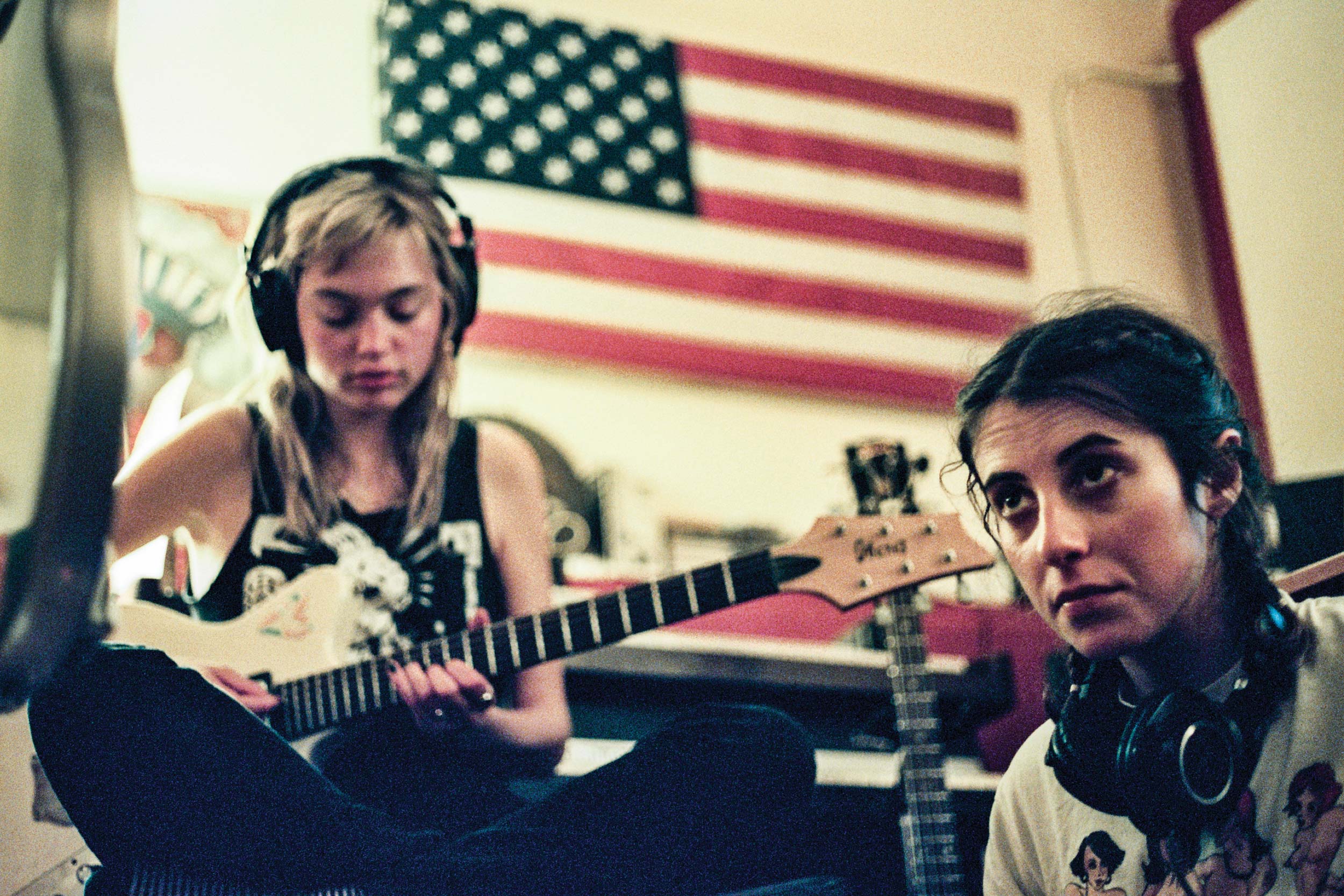 Your style is very particular to those familiar with your work. You've definitely built Crap Eyewear's visual language with your photography because of their clean and minimal design approach in their advertisements—it focuses heavily on the photos. So when you do Crap work is there a certain vibe you go for?
I owe all of the last five years to Peter Nussbaum, Crap Eyewear's owner and designer. He saw something in me and gave me the opportunity to take on the role as Staff Photographer and Skate Team Manager, and now I'm the Brand Manager.  He's an amazing designer, and has this amazing product and needed someone to give his excellent designs an identity and bring culture to it. He had been a friend of mine previously and one night we were drinking in Venice and I was venting about my current job. He asked if I wanted to work with him and 2 weeks later I was in his living room in Venice on a Rubbermaid folding table. I was like, "Damn I'm going take a bunch of photos of people I look up to and that are friends of mine that look good in sunglasses." I didn't have anyone to direct me, it was just like, "Here's the keys to this, let's make it rad together." Since then I've liked taking the producer role in Crap look books because there's much more opportunity to work with other creatives and further the identity of the brand. I feel like it's almost the lazy side of me. I'd rather produce it and direct the shoots than actually photograph them myself.
There are a lot of male photographers shooting women these days. Seems like everyone wants to be that dude. You capture women a lot more honestly and their personalities show through. What's your trick to doing this?
At the moment I have the freedom of being selective with the people I shoot, and never reach too far from all my talented friends here in Los Angeles. I know it's not always going to be that easy, but having the pleasure to work with your friends, or someone you've admired who will be a future friend, will always make for the most honest photos. There's something very honest about a good sense of humor, so I'll usually warm up with a lot of bad jokes, even if you're both just bullshitting. I don't think taking your shirt off is the best way to be sexy, probably the easiest way though. 
Read the full interview in issue 10 available here. For more from Tony follow him on Instagram