This is a preview of our piece on Michelle Jane Lee, which will be featured in upcoming issue 20, out this October.
Michelle Jane Lee is a Los Angeles-based artist and creator of Sung, a vegan Korean cuisine and art experience that expresses her sense of self-identity. Her story brings together different spaces, from Seoul, where she spent her youth, to outside Chicago, where she began her education and career as a painter. After a life-changing trip back to Korea, a new appreciation for her own dual identity drove her to center food in her creative practice. I sat down with Michelle one afternoon in July to discuss how she discovered a place for herself between food and art.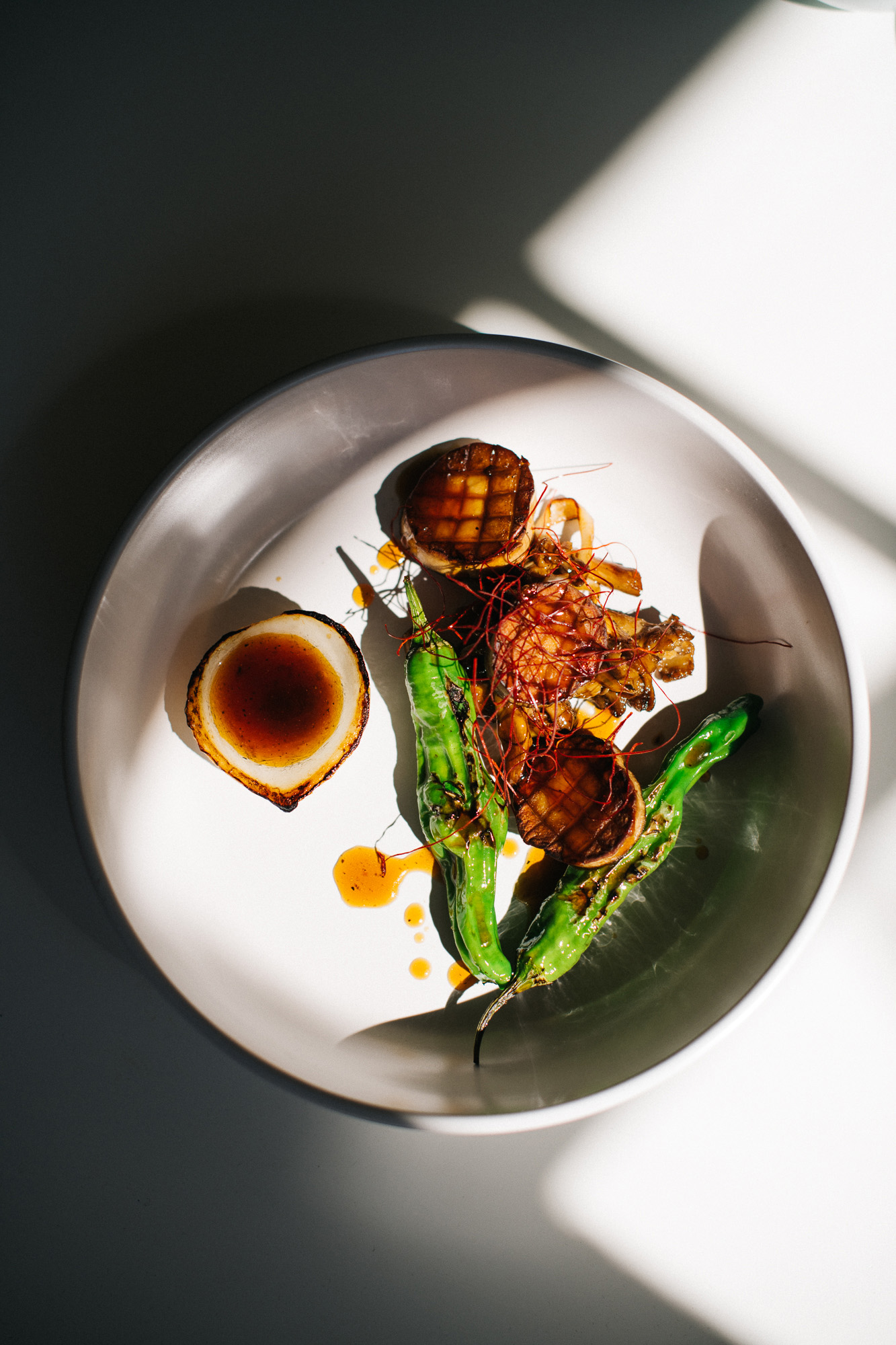 Tell me from the beginning, what's your story?
I was actually born in Irvine, California, but I was only there until I was two years old. My dad, he's the only son, his mom was sick, so he was expected to move back to Korea. We moved back [to America] when I was twelve. I was still young enough where I adjusted super quickly—I was very much an American kid here.
I went to the Art Institute for graphic design, but I realized I didn't want to work on the computer. I just wanted to paint. I threw everything away and decided to be a weird painter. I cut my hair off, like people do when they go to art school, and got deep into the middle of the whole creative scene. I felt distant from the Korean side of me because I knew that this was so against everything Korean. I was like, Oh, that's not my people. My people were like the queer punks in Chicago. And I think even though I wasn't consciously thinking about it, I couldn't help but to hate the fact that this would never be accepted by that part of me.
But when I turned twenty-seven something hit me, like, I'm making a living. I draw. I paint. But if I don't figure out what other options there are, I never will. If I don't do something now to change my life status quo, I'll never do it. So I moved to Los Angeles in 2010.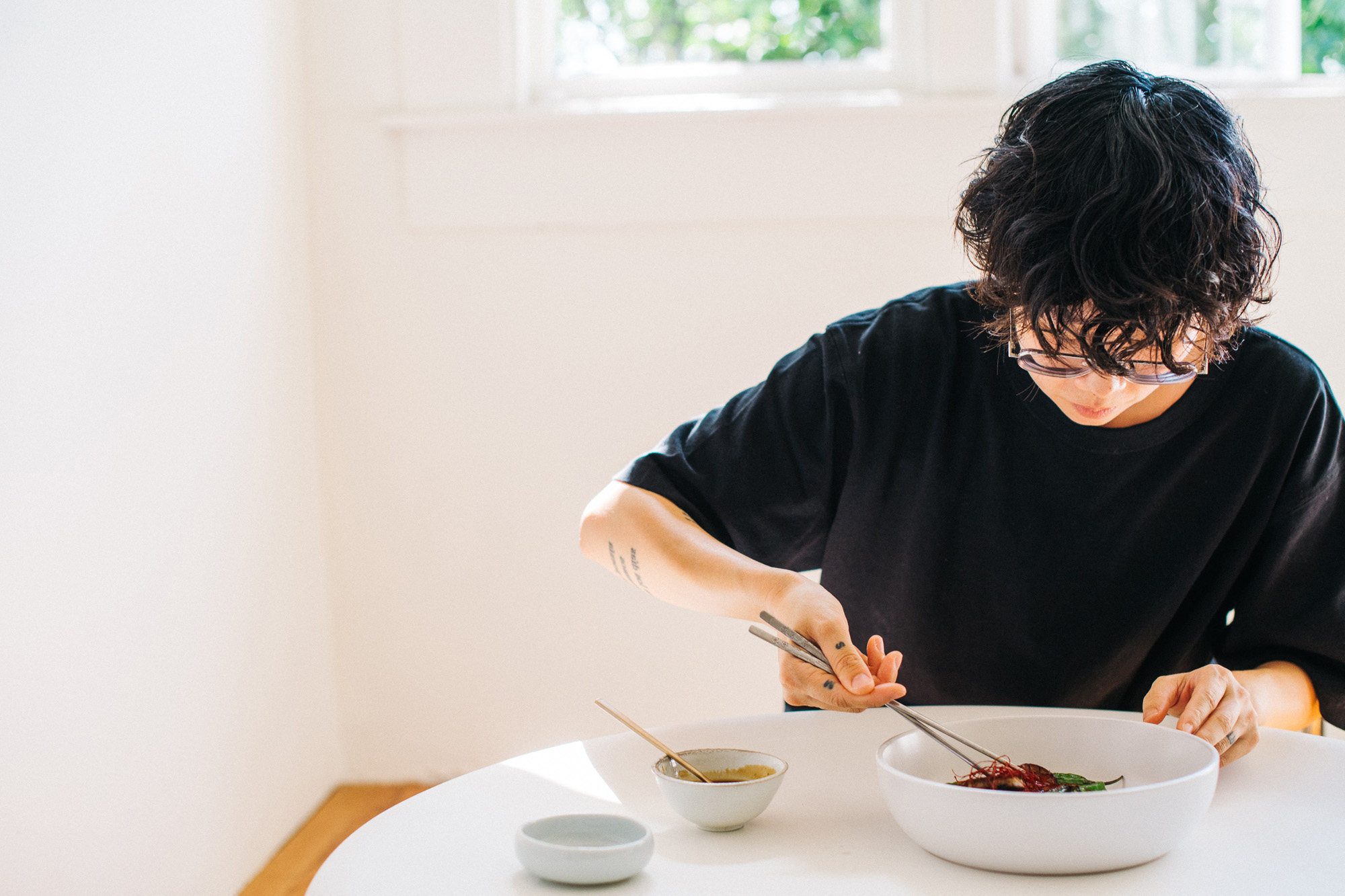 Visiting Korea sounds like such a pivotal experience for you. Was that when you started applying your creativity towards food? How did food become one of your primary mediums?
I came back from the trip and I was still making that body of work [with organic textures beneath precise lines and shapes], and was like, Oh, this is about my identity as a Korean and as an American. And I realized that for me to really talk about it, about what it means to be Korean and American, I have to talk about food. I felt like Korean food was the only thing that made me feel like I was Korean. So I realized that when I was making work dealing with me trying to come to terms with what it means to be both, I have to incorporate food.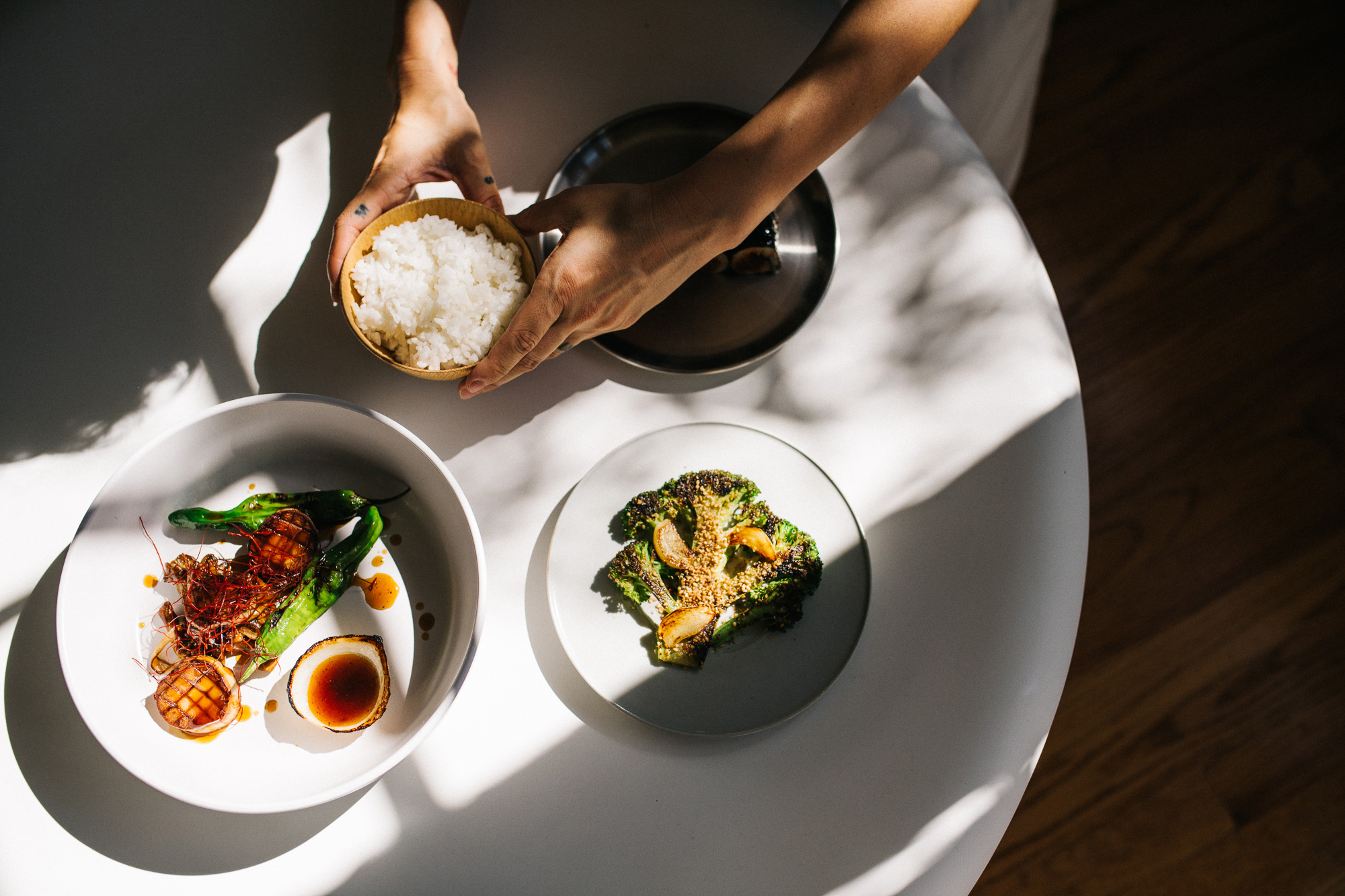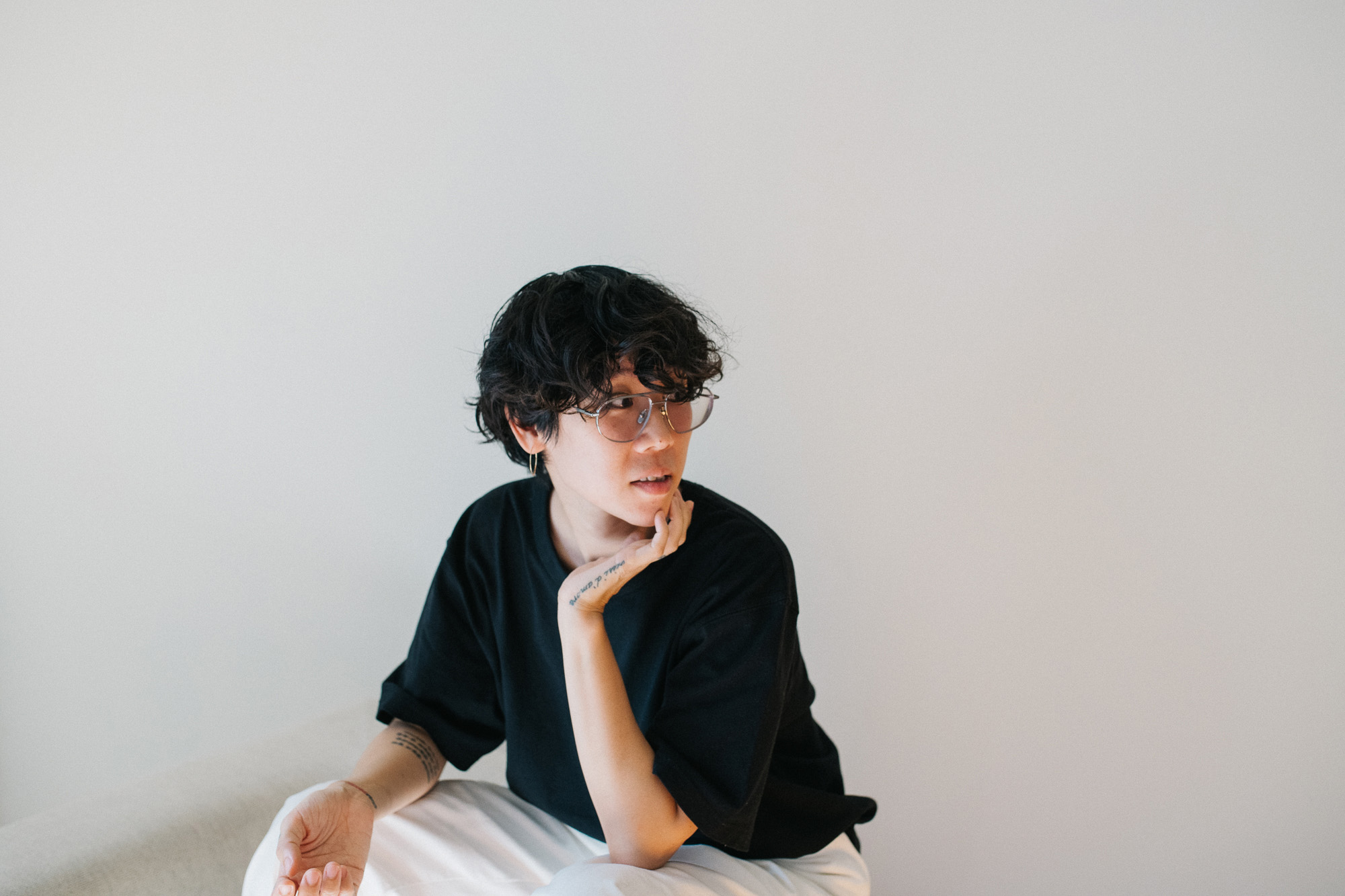 Can you explain the meaning behind the name Sung?
Sung is my mom's name. Sung-soon.
My mom was an art student before she met my dad, and I have a really beautiful print in my house that she signed as "Sung Soon Chun." Something about that was so moving to me—that she was this person before all of us. Before she had to give it up. And I think it is really important for me to share that with her.
I want to make sure her name still exists. She got rid of that for America, but she doesn't have to. People will say her name.
For more from Michelle and Sung, follow @sung.soon.la.
Photography by Cara Robbins.