Mk.gee (pronounced "mcgee") grew up in New Jersey.  When he wasn't playing soccer with his friends, his mom had him in piano lessons, where he began composing piano pieces at age seven. Later on, Gordon wandered to Los Angeles to attend the USC Thornton School of Music and has been steadily making music to aid his growing pains ever since. At the ripe age of 22, he's already released two bodies of work within the same year, opened for Dr. Dog, and has cultivated a sense of self, while also leaving enough breathing room to grow as a creative. As a fellow 22-year-old, I know it's a hard feat: navigating between major life changes and still trying to keep your head above water. However, Gordon takes this on with ease. And when we speak over the phone, the inflections in his voice are proof that he welcomes change with open arms and optimism.
His first body of work, Pronounced Mcgee, named after the mispronunciation of his stage name, is a hodgepodge of genres. Each song gives you a different idea of what Gordon is capable of.  In one song, Gordon might vocally remind you of that one band you just saw at the Echoplex, but in the next he's not holding back, bringing the personality that may have been lacking in the last tune. With any Mk.gee tune, you can always count on him to bring the funk with some tasty guitar licks. His most recent release Fool, is more cohesive, more realized, and the emotion has only intensified. The impassioned work is attributed to the "growing pains" of coming into your 20s he's said. Ay, where my fellow, sad, 20-something-year-olds at?! Though it hurts in all the right places, it's not to say he's lost any of his indie-funk sound he's honed in on so well. I had the chance to speak to Mk.gee about the ever so relatable growing pains, his traumatic story about singing in middle school, and the move from the East Coast to the West Coast amongst other things.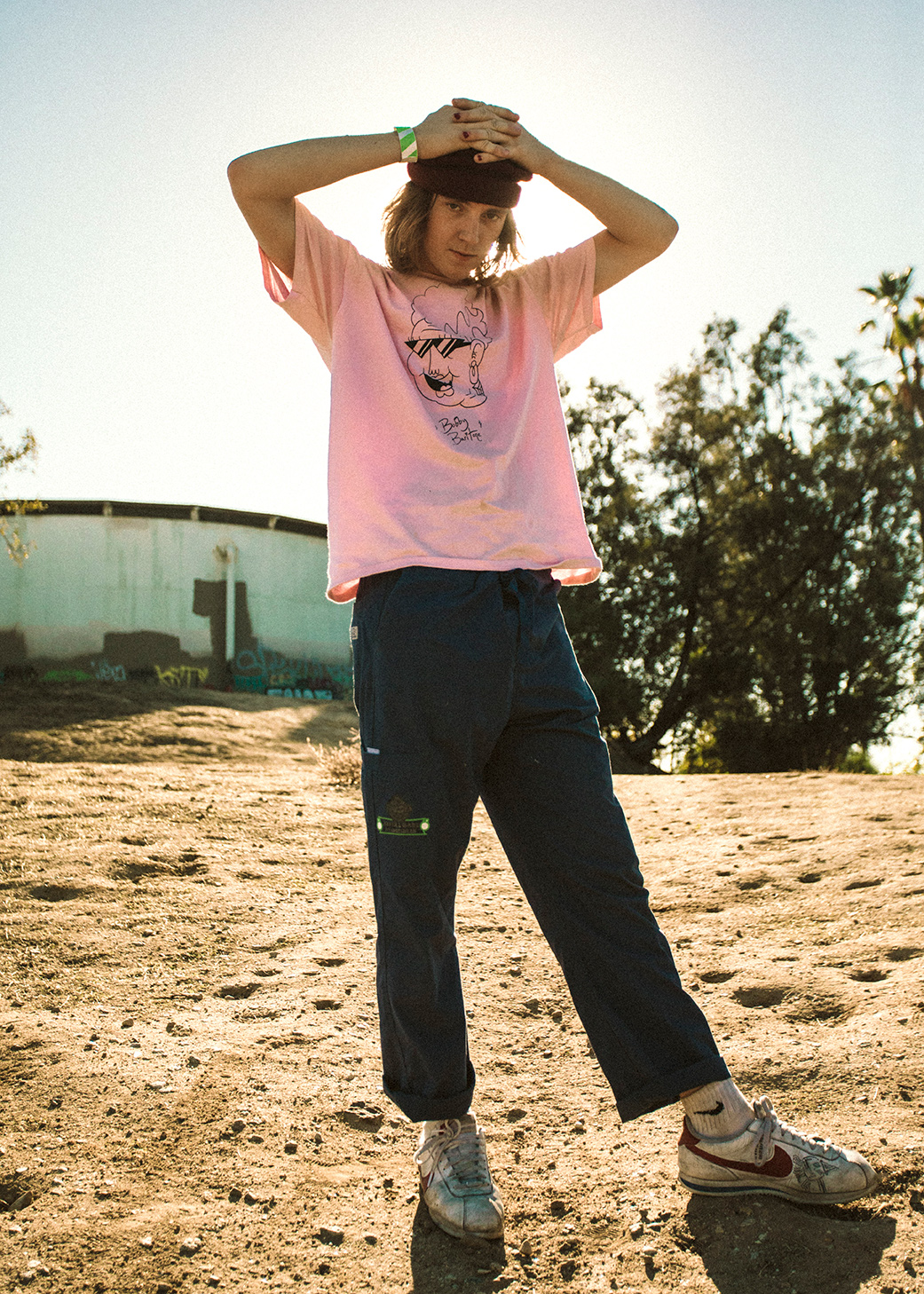 I read that you grew up in New Jersey and started playing music when you were seven, which is a really young age to be so decisive about something. Were you always surrounded by music or did you just know as a child that's what you wanted to do?
I've loved music ever since I was seven but it's not like I was really conscious I wanted to do music for the rest of my life. My mom put me in piano lessons and I really loved it, but most of all, I loved writing piano pieces at that age. I had a really awesome classical teacher who'd let me bring in my own pieces, which is really unorthodox for a piano teacher to do, especially for a student that's freakin' seven years old. I think I've grown up being very creative but it's not like my only identity was music, ya know? I played a lot of soccer growing up. I was pretty involved at an early age.
Then you moved to California to go to USC School of Music. How did that transition affect your musical style?
It wasn't a 180, but it really influenced me of course. I grew up around the same people, in the same town, coming up with kids I've known since I was eight-years-old. It's a big challenge to have to navigate towards meeting people, especially meeting people from the West Coast. It was a huge culture shock. It was really hard for me to make friends. People from New Jersey are brutally honest. It's just an East Coast thing; survival of the fittest mentality. It was weird for me to be around people who were like, "Hey you want to hang out later!?" It made me think they wanted something from me. It really forced me to grow and because I was leaving a part of myself, like my ego. It allowed me to digest a lot of things I wouldn't have been able to digest or understand if I had stayed in the same spot. Any uncomfortable situation you get through, allows a person to grow.
So going off of that do you think if you stayed in Jersey you would've had a different style?
Yeah of course. I think location is adjacent to what you're making. What surrounds you is what you're saying in the music. I couldn't really say what it would be.
Los Angeles is hyperactive. Everyone's always up to something. That also kind of pushes you, which can be good or bad.
It's inspiring for sure. Not all of my friends are musicians but they're all creatives. Screenwriters, producers, photographers. Its awesome for me, from a sideman's perspective, to navigate with them in their creative field to understand what that's like. They've introduced me to a lot of amazing artists. They inspire me a lot.
It's definitely rare to find someone here that's not in the arts. We're all kind of growing up, and so with the name change. Is it 'Mick G?"
It's actually "mcgee" It was supposed to be pronounced Mike G. but with my shows, people were pronouncing it McGee. I don't know, I liked how it rolled off the tongue. I didn't want to go by my real name because there's this subconscious thing where it's like, "This is him, this whole project represents this person as a whole." Which I don't think is true; it does represent some of me but not all of me. I'm more than this Mk.gee project. Also, I'm a Phish fan and the bass player's name is Michael Gordon so that would've been tough.
Oh yeah, that would have made the Google search that much harder. I wanted to ask about your songwriting process. You have so many different elements and sounds coming together, yet it all sounds so cohesive. Seems like it can be a bit challenging so how do you pull that off?
In terms of starting or finishing a song? Or recording?
Well, when you go into the studio do you have all the bits ready to go?
Well, my studio is in my room so it's not like I have to physically take the bits and pieces ready to go and take it somewhere else. I do that conceptually. I write a song and record, but more so do the recording and writing simultaneously. I think producing is sonic writing. At least on Fool, I did the songwriting and recording at the same time. I think it's cool because they're in the same frame of mind. The sounds that triggered these words you're writing are there for a reason. Instead of recording it six months later when the feeling from the song is kind of null.
Yeah, totally and it also gives you time to keep expanding on it. Do you ever dwell on a song for too long?
Yeah, that was like the whole first project! The first project I held onto the music for a long long long time after it was done and when it came out it didn't really feel like a full representation of what I'm doing now.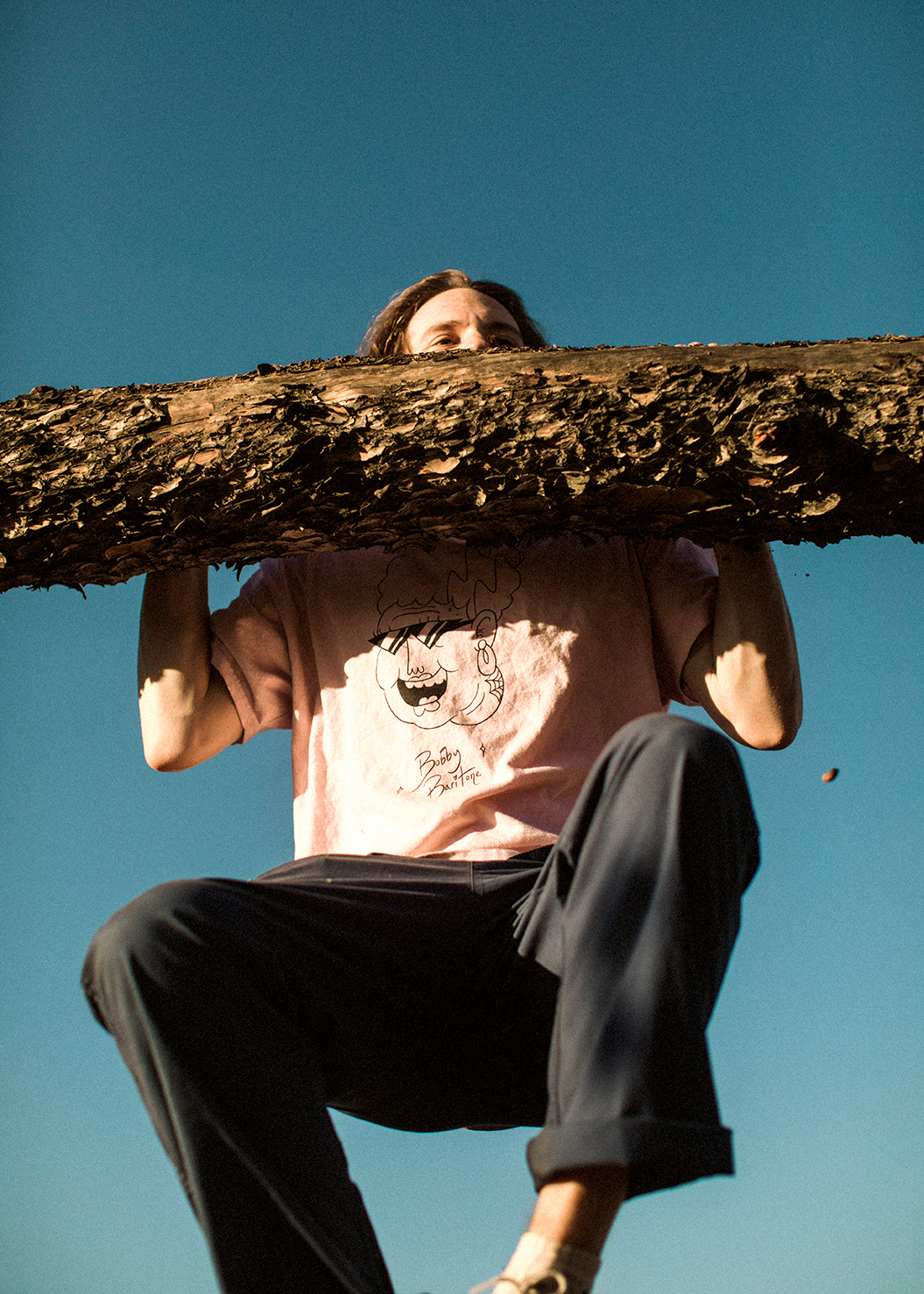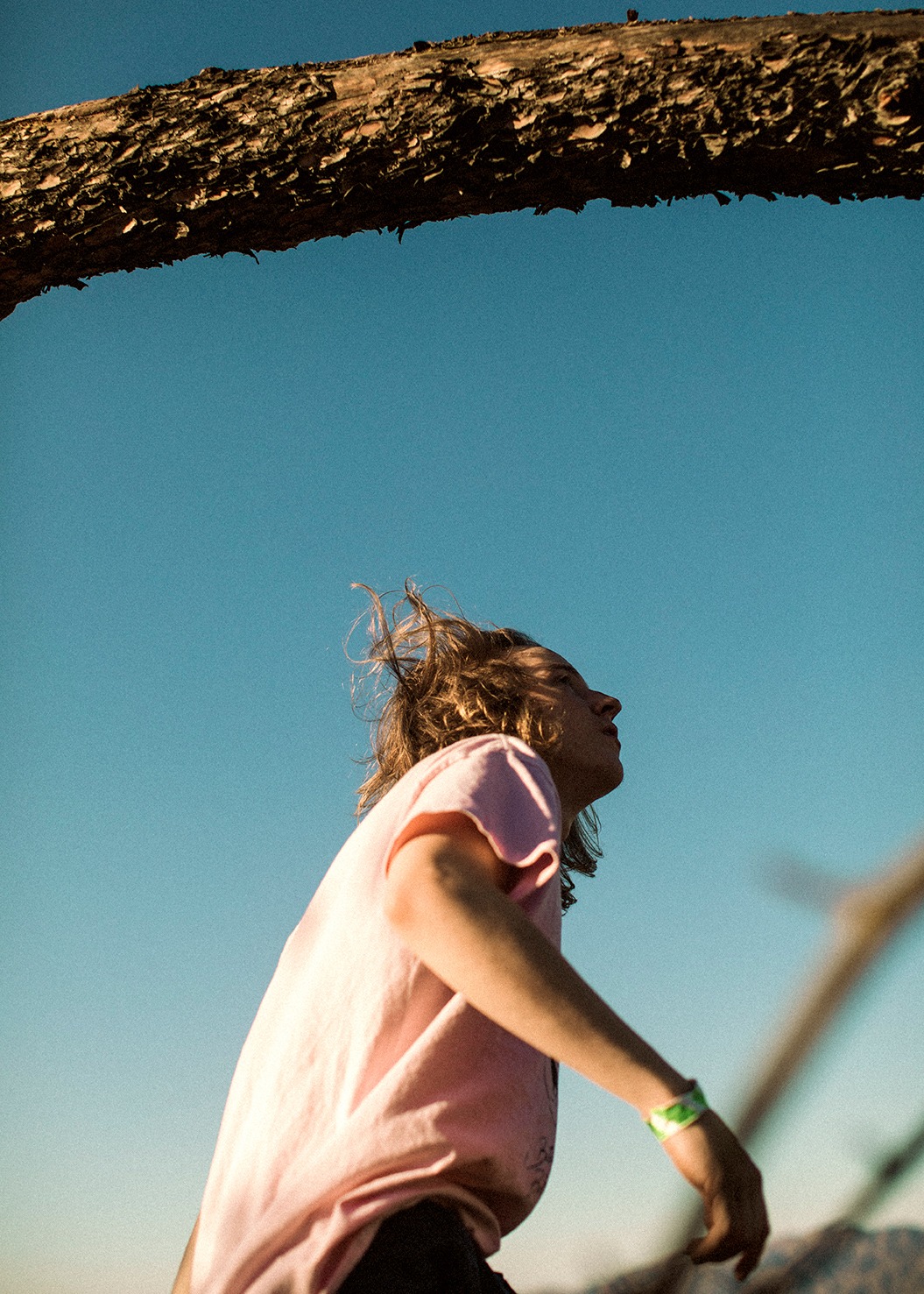 So with the next project, you had to be sure it was representative of you?
Yeah, I don't know it felt off. Not that it wasn't true or honest, but I thought, "Why am I waiting this long? I'm not with the label," and I wasn't with a distributing company at the time. I didn't have a strict deadline with a team, it was just me and my manager. With this last project, I'm just trying to catch people up with what I'm trying to say creatively.
Yeah, and it's also like why not take your time if you don't have a deadline?
Exactly. When I do finish songs I try to wait a long long time. Maybe a month or two and hear it from a different headspace. Was I just happy that I finished a song? Was it demo-itus? Or was it actually a good song?
Do you ever go back and think, "Oh no. This is no good!"
Yeah of course! I'm like no this is not…this is kind of trash. I'd rather just move on because to keep revising an old piece, you're inhibiting yourself to grow if you keep going back kind of tirelessly polishing.
Yeah and not to sound crass but the phrase "beating a dead horse" comes to mind. You work independently a lot, but if you could collab with anyone who would it be and why?
Ah shit, I don't know. Damn. Maybe Phil Elverum. From the microphones. I don't know though because people, my biggest idols I don't know if I want to collaborate and have them on my stuff. I kind of just like to admire from afar?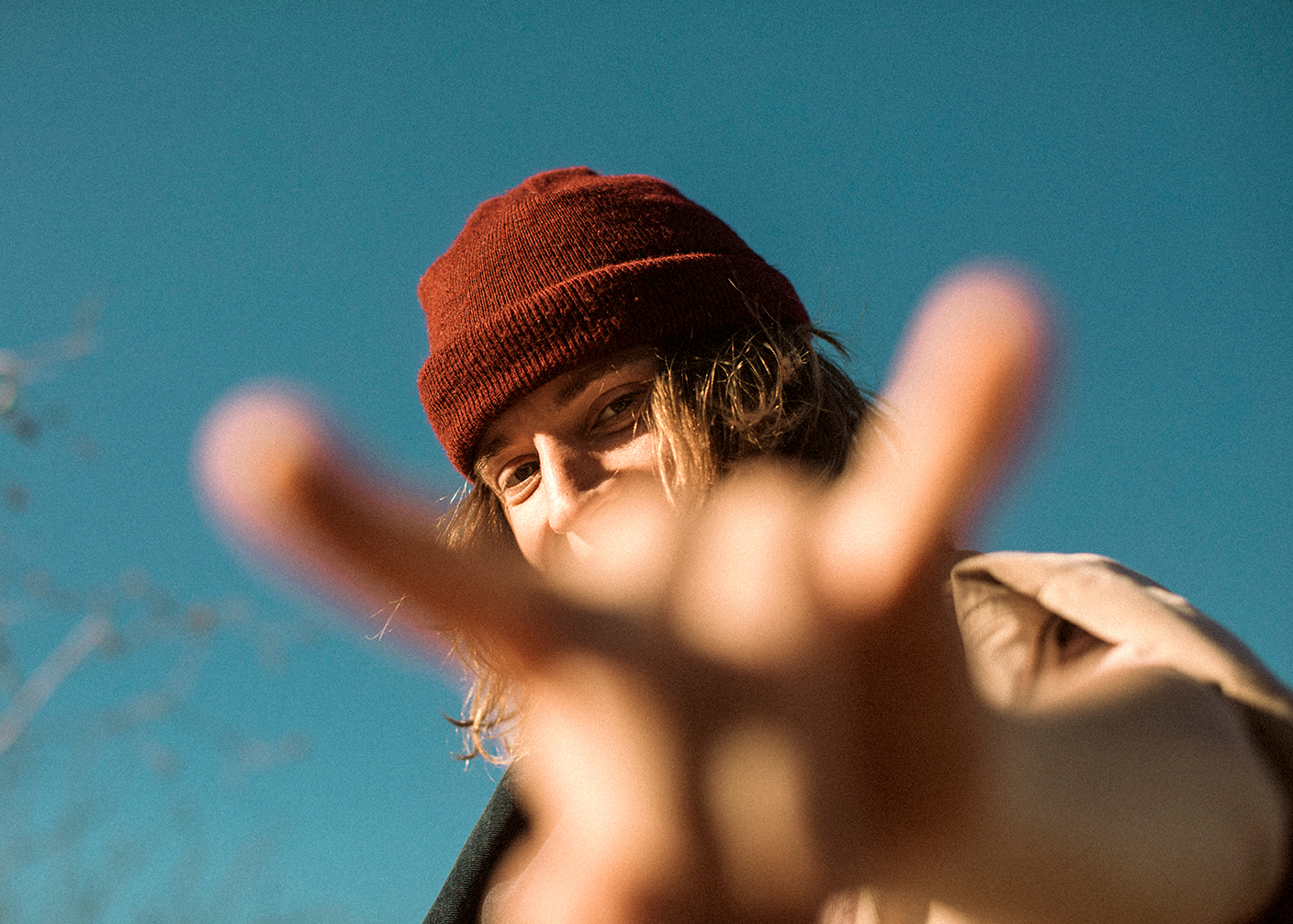 Are you at all worried it would shatter the illusion?
I guess I don't feel the need to have them on a piece of work that I made. I look at collaborating not like I want a piece of you on this thing I have.
So collaborating, not to say that you like the control, but for you it can be hard because it will be them on your work. Are you afraid it won't represent your work properly?
Not necessarily… I just look at collaboration as people saying, "Dude, I'd love to have this person on my track." So a lot of times I just feel like I wouldn't want to have my favorite artists on my track. But yeah, Phil Elverum is amazing. I think creatively we're very similar.
You kind of touched on this earlier about the differences between Pronounced Mk.gee and Fool. Can you touch on the other differences?
They were recorded in the same spot in two completely different times in my life. It sounds super transparent. Where I was physically and emotionally. On Fool I can hear a lot of growing pains within in my life because I've been through it and with Mk.gee, it's not like I didn't put all of me into the record, it was me kind of sticking my foot in different genres. What does it feel like when I do this style, etc. Fool is a bit more of a cohesive, sonic message.
With your debut were you antsy to get something out? I'm sure you can get anxious to release something when you're wanting to be in music and you're talented. Did you feel that way with Mk.gee?
Was I scared to let it go?
Do you think you were more scared to let it go or just excited to let it go?
I was excited because it was overdue. This is me. This is what I've been doing for the last two years. Feels like forever ago when I released it. I was working on it for a couple of years. With records, that happens a lot. People wait for two years, four years, six years. But there's a big difference between a 19-year-old and a 22-year-old.
Oh yeah, it's drastic.
Yeah exactly. To look back on that, it's like a time capsule.
Yeah, and finishing your "teenhood" or whatever versus starting your 20s is just such a different headspace.
Yeah! It's super interesting to look back on. I'm not embarrassed about it but it's so interesting to me. It's funny to look back on past work.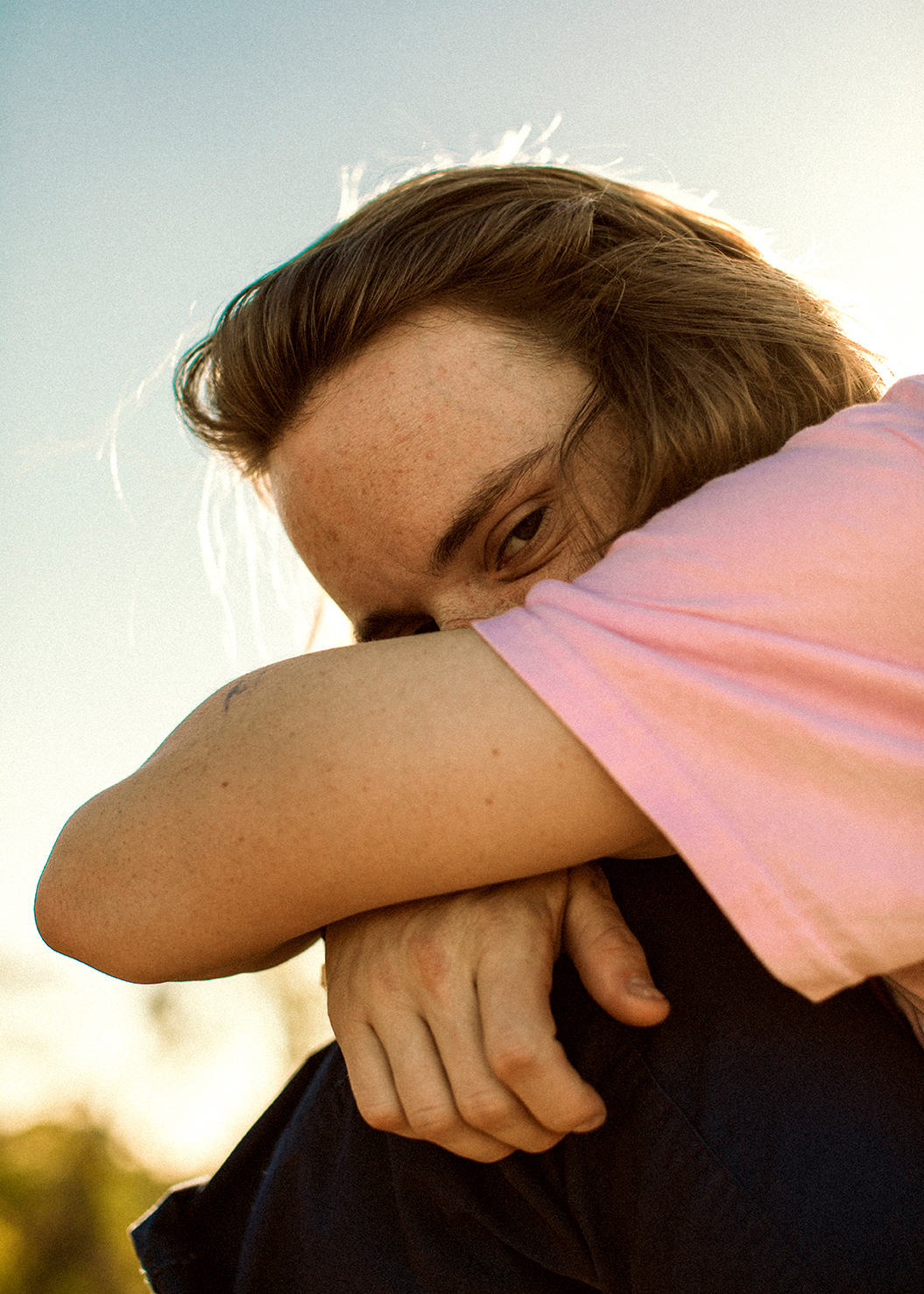 Fool was just released but are you constantly writing or do you give yourself a breathe to prepare for the next piece?
I try not to go and think about it like, "I'm gonna start my next album!" It's more of, "I'm gonna start my next 12 song project!" I just keep going. It's just an outlet. It's fucking fun.
And you also have that freedom, again, to take your time with it and not rushing.
Yeah, totally or vice versa, if I wanted it to be out right now, I could do that. Yeah, I'm writing. Who knows if any of this stuff going to come out or when. I'm practicing a lot of singing mostly.
Was singing something you felt you struggled with?
Oh yeah, frightened. But I loved it. Singing is the best, it just feels good. I knew growing up I wanted to sing my own stuff, but I knew I needed to wait until I was emotionally and physically ready. That wasn't until about a year ago until I could start singing out in front of people. It's also terrifying because I've grown up as a guitarist.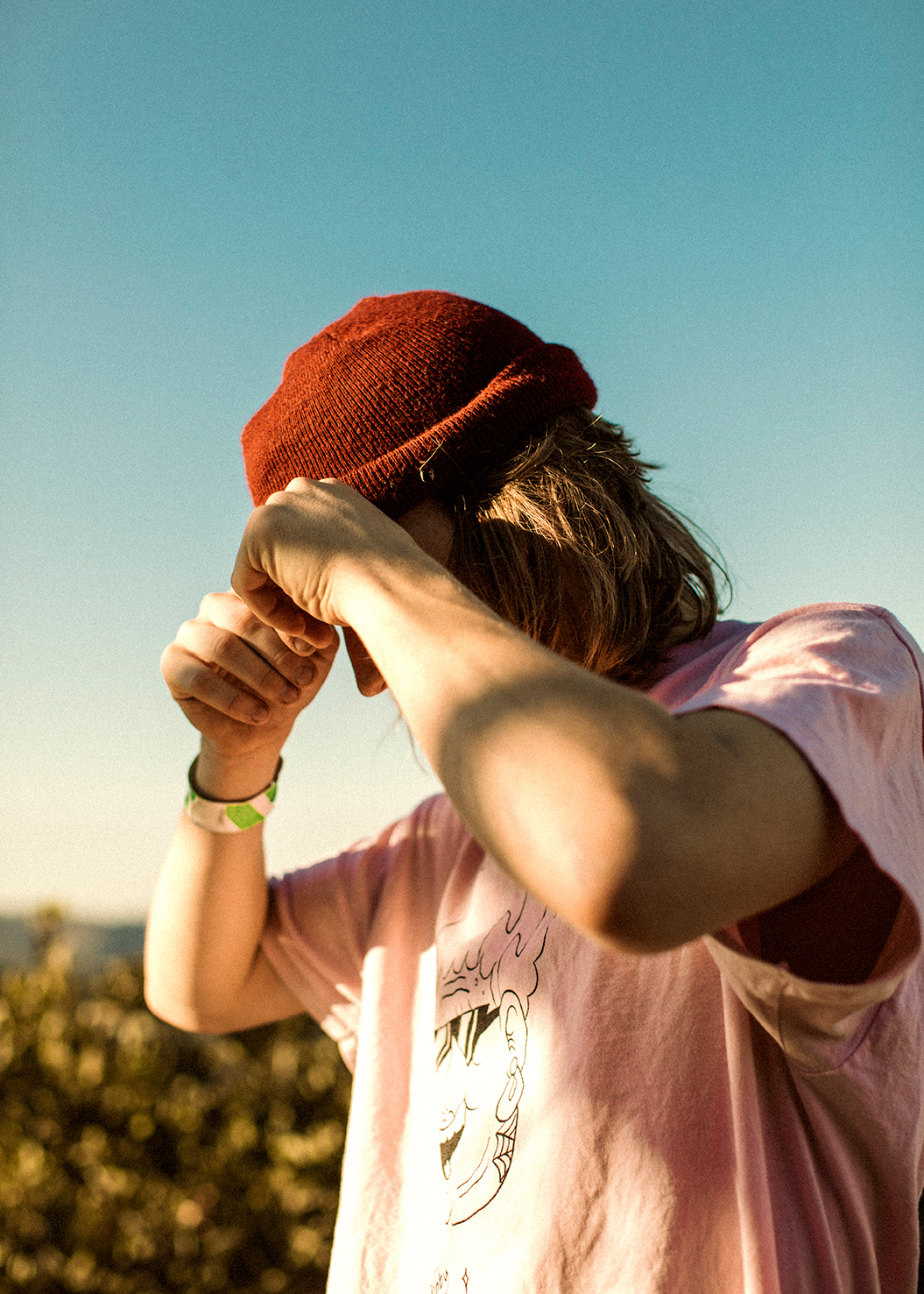 Did people know you were singing in your earlier bands?
Yeah, I had some bands growing up and would sing sometimes but wasn't the lead singer. I used to have this band in middle school.
What were they called?
Fuck, what were we called? I think my mom named it… yeah, it was Linwood, not Hollywood. I was singing and writing the songs and stuff. I was singing mostly in that group but got made fun of a ton in middle school about it so I thought I'd just be a guitarist.
No! Did they make fun of your voice?
Yeah, I was pretty bad. I got made fun of a good amount.
That's traumatizing!
Yeah! That's probably why it was so hard to sing in front of people.
Well, you've overcome the odds.
That's true. Look at me go. Middle schoolers are whack. What a weird time.
You could not pay me enough to go back to middle school. Well, ya turned out ok. Your videos have a distinct aesthetic, so when you're writing do you keep the visuals in mind or do those come completely after the songs complete?
Sometimes yeah. I see color palettes in songs which I try to convey in a video. There are specific colors that come out in songs and timbres.
Do you work on any other visual art, besides your videos?
Yeah, I do a lot of photography. I love working in the darkroom, it's really therapeutic. I just started dabbling in printmaking, like old style printmaking. It's really really fun. I try to get my head out of music sometimes but stay in something creative as much as possible.
At least for me, the photography definitely shows in your video. You have that eye. You've been playing shows for a while now it seems so I'm sure you're used to the pressure, but do you still deal with some anxieties especially playing for bigger acts like Dr. Dog… how was that by the way?
Hahaha yeah yeah. It was fun! We only played like four shows that year, so it was like a slap in the face for sure. Like you're going open up for Dr. Dog! It was pretty fun, really frightening.
How'd that come about?
Alex G was on that tour but he was playing a festival that day so he couldn't make the show, which is another scary thing like, "Oh you're taking the place of Alex G," like what the fuck! Another huge influence. A lot of pressure but so fun.
How do you deal with that?
The only thing I can do is overprepare. So the anxieties are coming from a place that isn't real. I do need to mentally prepare a bit more because I'm still getting used to singing. So getting in the headspace of singing is much different than playing guitar. It just takes mental preparation. But I'm usually pretty good when I'm on stage though because I'm with my best friends. It's all fun.
Like I said earlier, your sound is made up of a lot of different genres, so inspirations are probably hard to pin down but can you name a few? I know that's like the hardest question.
It changes month to month right now. I'm inspired by this girl called Grouper. One of my biggest influences right now. It's ambient but there are singing and song structures, it's not like contemporary ambient music. Julianna Barwick, this rapper called Down to Earth. I'm always stumped by this question. Also, I'm crazy into a lot of Philly soul, old 60s Philly soul. It's so interesting and such sound. I'm very enamored by how one city and studio can curate such a sound. You're able to pinpoint oh this is from Philly. Just by the arrangements and song form. It's really interesting.
We kind of already touched on this but do you have anything coming up in 2019?
Nothing I can announce yet.
Awwwwwwh.
Hm well, I can tell ya that we're just gonna have some shows, there'll be some visuals with the new project and hopefully some collaborations. I'm probably gonna take a break from playing live for a bit to recharge and organize the live set a lot more.
For more from Mk.gee, follow him on Instagram.
Photography by Brian Overend.