Think about the words "palace gates." Almost immediately, your thoughts are flooded with ethereal visions of pearly gates, clouds… white horses perhaps? We'll try not to get carried away. Upon hearing those words, however spiritual you may be, I'm sure you imagine something particularly beautiful and otherworldly.
New Los Angeles band, Palace Gates, have quite a name to live up to with those connotations, but so far they're doing a fine job. As of now, the three-piece have just a few songs under their belt, yet they've managed to cultivate a unique look and sound while showcasing their musical depth in the same breathe. Palace Gates specializes in nostalgic, airy tunes with glimmers of 80's synth pop. Each song tends to swell around you and with the opening lines like "spill your guts on me/share your fantasies," I knew I wouldn't mind being sucked into their world for a moment.
I had a chance to talk with Dean, Dan, and Sonja about the origin of their group, working with different artists, and the enigma that is Los Angeles.
Hey Dean, Dan, and Sonja! First, can you tell us the role each of you plays in the band?
Dan, vocals. Sonja, vocals, keys. Dean, guitar, keys, programming.
Can you tell us how you know each other and about the formation of the band?
Dan: Dean and I met at a friend's party in Los Feliz. I came up in classical music, training primarily in Opera, so it was great to discover that the two of us had similar musical ideas and tastes. We decided to get into the studio and see what happens. Down the line, it became clear that we would need someone to play keys. I had met Sonja through our friend Sheela and I remember thinking, that could be a vibe. Once we were all together, a new group dynamic formed quickly.
Sonja: Sheela had come to see me play keys for a band called Drool and recommended I meet up with Dean and Dan. The dynamic between us is pretty brotherly now – Dean is our older brother and Dan and I are the twins in the back of the car sticking gum in each others' hair.
Dean: It turned out Sonja could sing as well, which was a total bonus for us.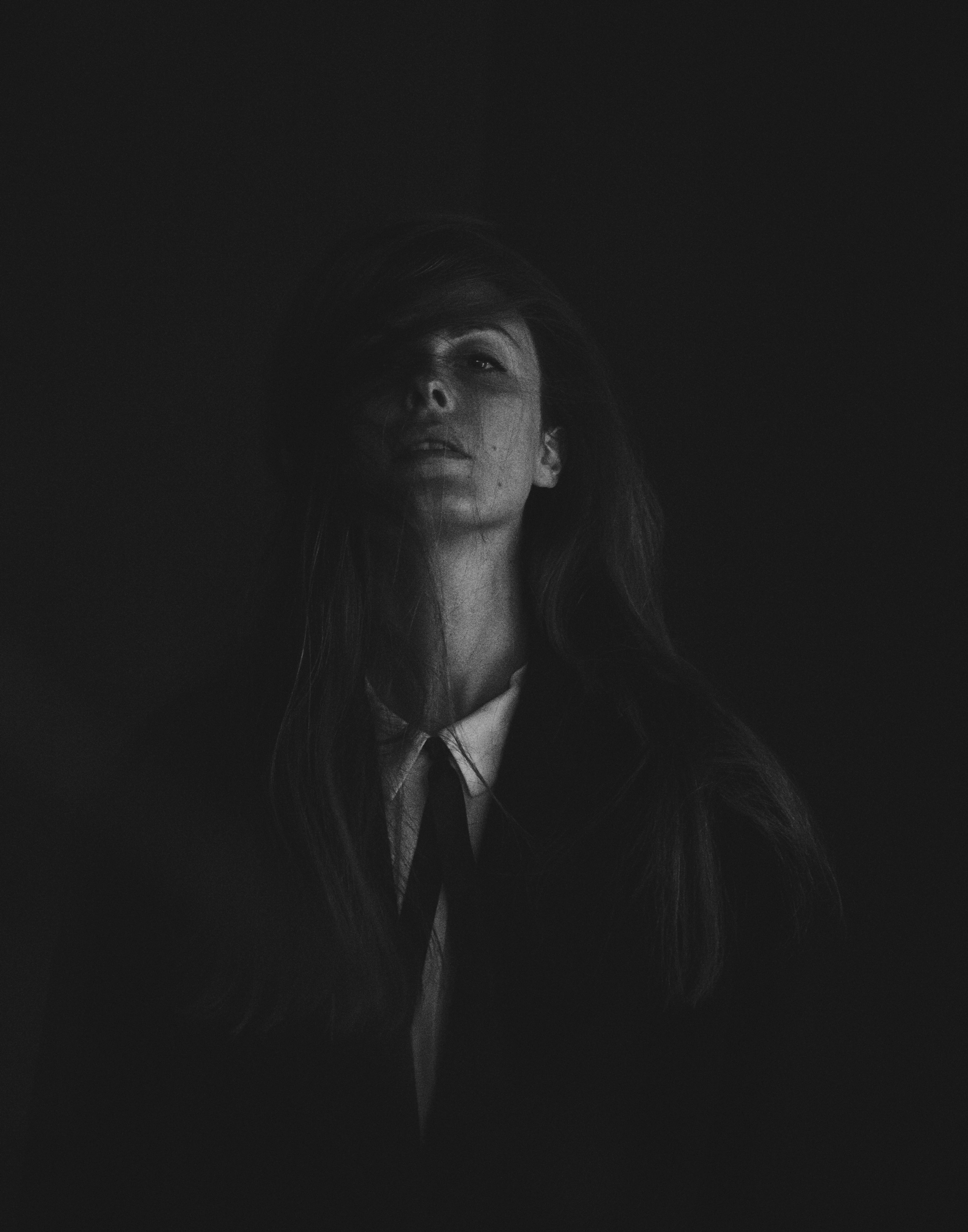 I did some research and saw that you, Dean, have worked with artists like Lana Del Rey, Lykke Li, and the list just goes on. What is the biggest difference between working with big named artists then working with your own band?
Dean: Doing my own band is harder, funny enough. When you're brought in on someone else's project it's easier to step back and see what it needs, if anything. When it's your own thing it's harder to have that objectivity. You find yourself second-guessing everything.
What is your writing process like?
Sonja: Dean will hear something and bring it to us, I'll hear something and bring it to Dean – sometimes it's lyrics or melodies Dan's been working on. We lay down the basics first and go from there.
Dan: From the start, it has felt pretty natural and creative. I think that we have developed a healthy intuition or ability to sense when one member of the band has a strong feeling or impulse about a song. Dean can do a lot very quickly with a song so it's cool to be able to say, hey maybe this could work… and Dean's like yeah let's try it, and then boom it's there. I would say that Dean and Sonja are more students of pop and indie music than myself. Maybe because I come from classical performance, I tend to work off of how a song feels to me to express, like a story.
The name "Palace Gates" is quite otherworldly/spiritual, much like your music which also sounds wonderfully ethereal. Where did the name come from?
Dean: It was originally just a combination of words I liked, but over time to me, it's come to represent something that's forever out of reach.
Sonja: For me, it's a nod to disillusionment.
Your songs, specifically the chorus in "Impossible," sound very 80's influenced. Was that a conscious decision to go the dreamy, shoegaze route or do you just let the song take its course and see what happens?
Dean: We didn't have a lot of synth in our early songs before Sonja joined. She really encouraged us to expand our sound. Also, I was a kid in the 80s and a lot of those sounds are thoroughly baked into my brain. We have a shared love of 80s Japanese synth pop and new age.
Sonja: For a long time all I did was go to raves and listen to noise and house music like Omar S., Axolotl, Galcher, Inga Copeland, Dean Blunt, early Andy Stott… It was painfully emotional and intellectually stimulating and informed so much. For me, it wasn't about the party; I would just stand there by myself at three in the morning with my mouth open and think about the choices these artists were making.
Although as a listener I might say your music sounds like alternative shoegaze with a bit of pop influence, I do find your music is hard to pin down. With tunes like "Go On" I'm not sure how I would categorize it, which I love. How would you sum up your sound for new listeners?
Dean: Thanks, that's nice of you to say. I'd prefer to let the listener decide for themselves what we are.
Sonja: Thrilled you can't categorize! Best thing I've heard in a month.
Since you're based in LA, do you find your music to be inspired by the culture here?
Sonja: I can only speak for myself but I'm from new york, and I was really confused about LA for a while. I think I'm still confused. But what I love about LA is that people actually give a shit about putting in the work; it's process-based. Of course, there should be a focus on the outcome, but that focus alone can eclipse the work altogether. I found this to be indicative of the creative culture in NYC and it was really depressing.
Dan: LA can feel isolating. Depending on who you are, you won't necessarily be around anyone else for long stretches of a day. In my mind, our music comes from a feeling of longing, ruminating.
Do you find the Los Angeles music community to be a tight-knit, supportive one?
Sonja: I think it's pretty tribal, yeah.
Dan: To be determined…
Where do you draw influence or inspiration from most often?
Sonja: Personally, I go to classical music – Satie and Debussy – and jazz. I still have a ton of vocal jazz/chorus/ a cappella nerd rage coupled with a deep love – as most of us do – for Ryuichi Sakamoto. Everything that inspires me still ties to those formative listening experiences as a kid. When I'm working on stuff at the piano, I'm twelve – if it's good. and it's not always good…
Who are your band crushes at the moment?
Dean: Alvvays, Anemone, Beach House
Sonja: Oh man… Vexxed, Sophie, Clairo, Actress, George Clanton (and all the 100% electronica stuff) Neon Indian, Kirin J Callinan, Anenon, Dean Blunt. I also really like some of the new gang gang dance.
Dan: Westerman, Florist, Gabriel Garzon-Montano
What do you want listeners to take away when they listen to Palace Gates?
Dean: I hope it's something people can escape into.
Sonja: Sexy!!!
Dan: Mostly I just hope that it rings true.
Can you tell us what else the future holds for Palace Gates?
Dan: Impossible to say. I love it right now, let's keep it going.
Sonja: Hopefully one that involves Japan.
For more from Palace Gates, head to their Soundcloud.  
Photography by Shaughn and John.