"There's not a word yet for old friends who've just met." – Jim Henson
Thanks to the Los Angeles private school circuit, I first met Jack Herzog in 2010 at a house party in Brentwood. From what I remember, Jack and I were fast friends, cruising from one kick back to the next, but nonetheless, throughout high school and college, I was completely unaware he made art. When you're young, it's easy to get lost trying to navigate the maze that's growing up, and in an era of social media, ironically, we know less about one another than we think we do.
After rekindling our friendship years after high school, and finally getting to know one another, I discovered that not only is Jack a multidisciplinary artist, but one that's taking serious risks, in and out of the studio. Whether it's choosing to quit his coveted job as a Background Artist on Fox's Bob's Burgers to pursue his own creative practice, or moving from the Westside to the Eastside of Los Angeles in favor of more modest and humble living, or finding comfort in working with a dense and fleshy material like foam, Jack's taken a leap of faith to fulfill his creative potential and have some fun along the way.  
Anyone who knows Jack would say he's one of those rare and genuine characters who doesn't take himself or anyone too seriously, and after visiting his studio in Los Angeles and glancing at his new body of work, filled with fun colors, weird shapes, unusual textures, and pop culture references, nor does his art.
Even though we've been friends since high school, I've always wondered, when did you start making art?
I began making art at a pretty young age, like 5 or 6. At that point, I was just tracing old Jack Kirby comics from my dad's collection. My early years were spent in the world of Marvel superheroes and Dragon Ball Z.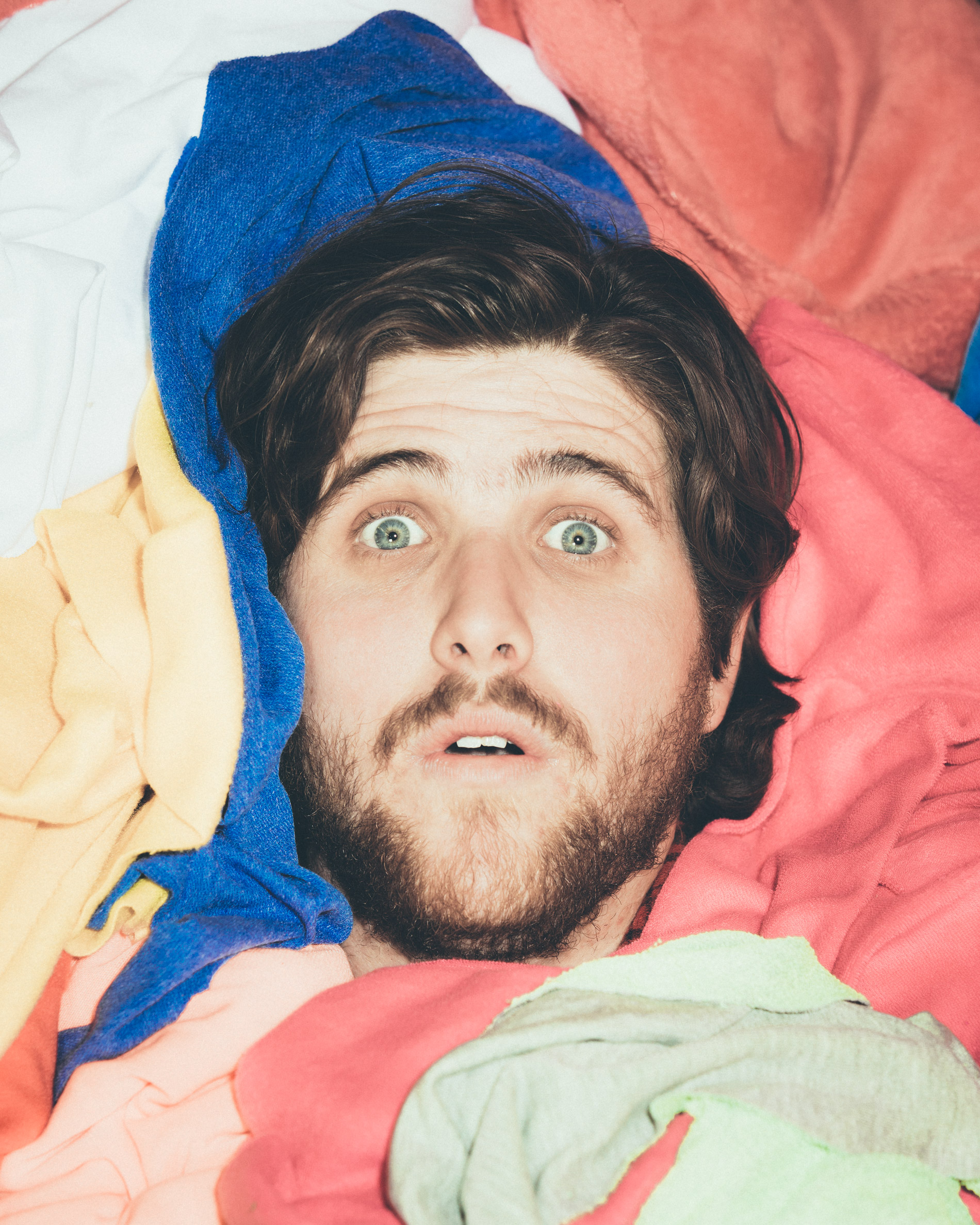 In 2011, you moved from the West Coast to the Midwest to study Communication Design at Washington University in St. Louis. What was it like studying art and design at a school known mostly for its academic reputation?
Wash U created a very strange backdrop for a lot of students studying art. Like you said, Wash U is primarily a powerhouse research university with an outstanding medical program. So as a freshman, basically 60% of the people you meet are either pre-med students or studying BME (biomedical engineering), which I didn't even know was a thing until I got to school. Now try and picture, within that framework, a tiny little cluster of buildings that are sort of shoved into the front-right corner of the University's front yard. The buildings themselves are a kind of esoteric blend of mid-modern and contemporary architecture completely apart from the homogeneous collegiate gothic that surrounds it. Even though it was a visual far cry from the rest of the university, it was full of highly intelligent students who were all fairly aware of the dissonance of studying Fine Art at Wash U. On top of that, there was a very visible dichotomy between the Fine Arts majors and the Communication Design majors. I feel like I was maybe caught somewhere between the two; not fully ready to endorse the commercial elements of the design program, but maybe not necessarily academic enough to indulge in the research of the fine art community. I was always uncomfortable with both positions and the formality of school tripped me up, in terms of my expression while I was there. Ultimately, I really appreciate the perspective I gained after graduating and progressing so much as a creative in the last two and a half years.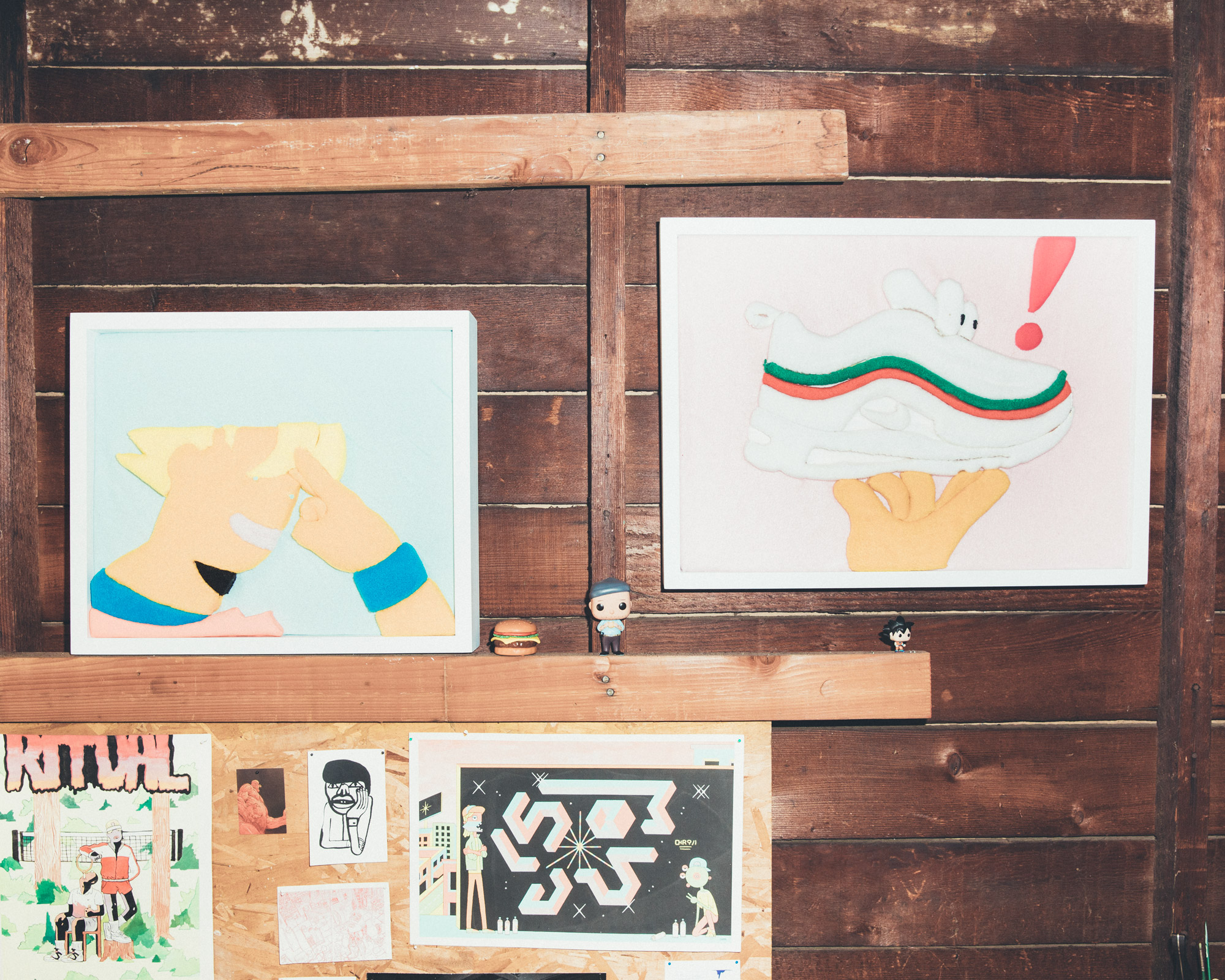 After graduating, you moved back to Los Angeles and started working as a Background Artist on Bob's Burgers. Did you nerd out on animations as a kid?
I was a huge animation fan as a kid. Saturday mornings were like religious events for me. I would often wake up about an hour or two before the actual cartoon programming began, and I'd have to sit through infomercials or actual religious sermons because there really wasn't anything else to watch. The anticipation was the most incredible thing and the idea that I had this time without my parents where it felt like something was speaking to just me was dope. The Bob's team was a veteran group, so a lot of them had worked on some really important projects like the Animaniacs, Space Jam, and X-Men, the animated series. Not to mention, Loren Bouchard, the creator of Bob's, ran Home Movies back in the day. That was a series I absolutely loved.
Why did you decide to quit your job at Bob's Burgers and focus solely on your creative practice?
The reason I decided to quit my job was that for the first time in my life, I felt like I had something of value to share artistically. That came primarily from leaving the academic world and realizing that I allowed it to define what kind of work I should create. Also, I met an older artist named Mike Gittes who helped push me in the right direction and validated so many things that I was previously skeptical about.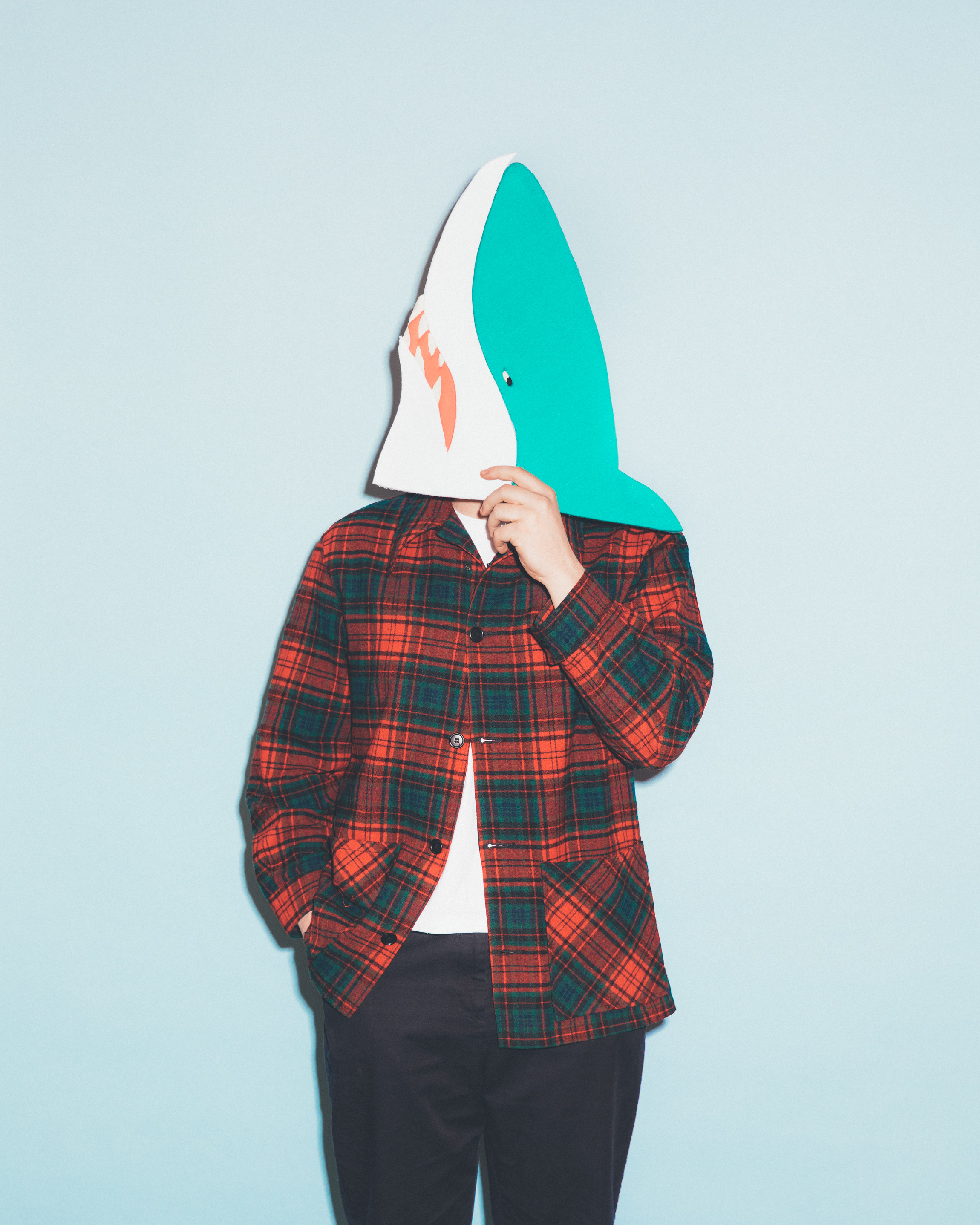 Let's talk about what you've been working on! I'd love to learn more about your foam sculptures and how they relate to your illustrations.
I wanted to bring my illustrations into a tactile space and I wanted it to be fun and a bit irreverent. Foam is such a weird material. It's incredibly comfy but in its raw form, it can be super gross, kind of like me in a lot of ways. First and foremost, it's just a funny thing to use, and I want people to note the absurdity of trying to express the human condition through this light-weight but chunky medium. It felt like a really effective way to translate the humor I wanted to bring in with my illustration work.
What are some words you'd use to describe working with foam?
Sensuous, plush, and fibrous, if that's even a word. Sometimes when I use a turkey carver, it feels like I'm cutting through cartoon flesh. The material kind of separates the same way a fish would.
How's working freelance? What does a typical day look like?
Working freelance is all right. I haven't really made a lot of headway in the commercial sector, but I've had a few jobs so far! Shout out to all my friends giving me work including Courtship, HighSchool Jacob, and Mikey Gray. That being said, I spend most of my time working on my own stuff. I wake up and head to my studio and then I work as long as I can until I get super tired.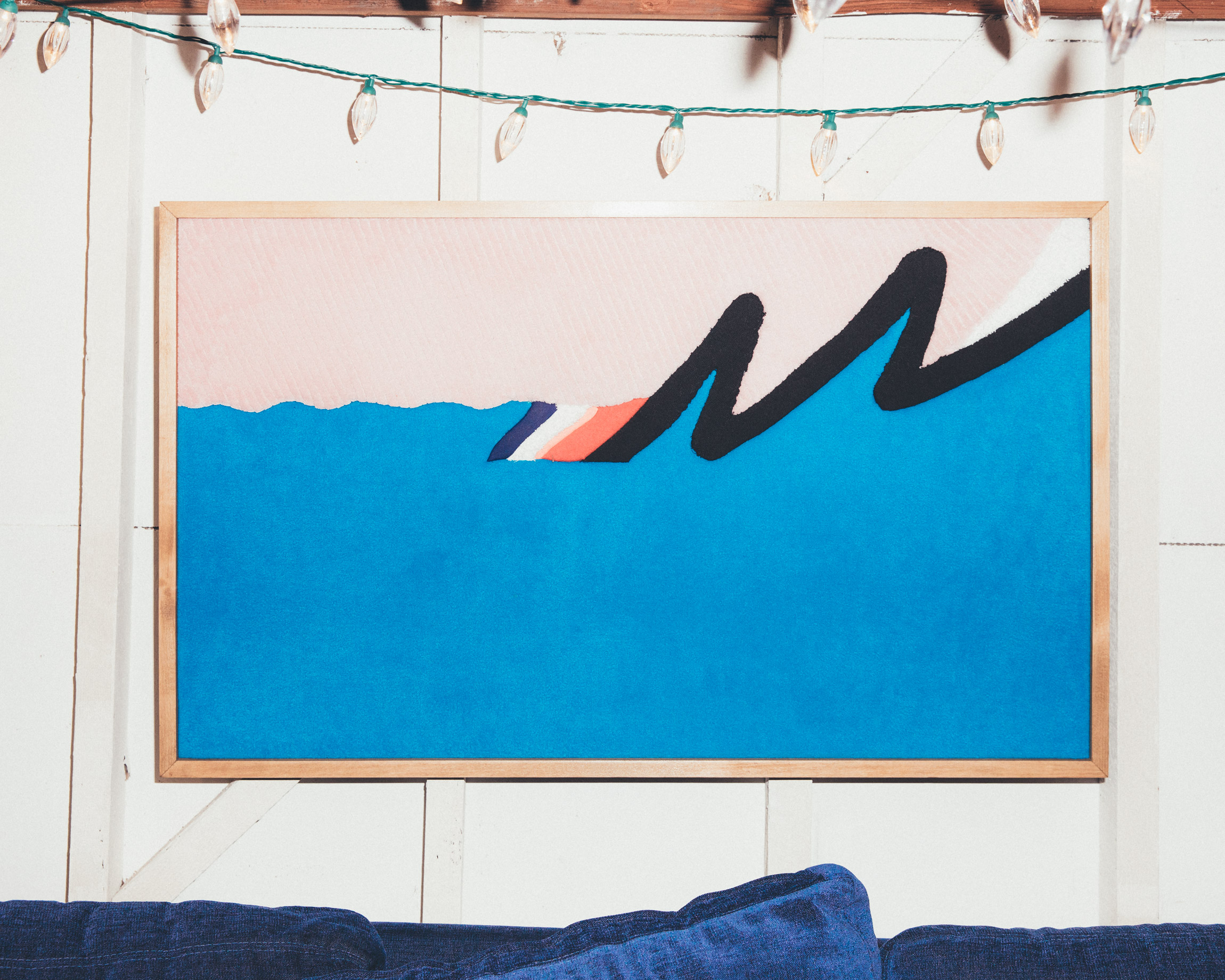 Last question. If you could collaborate with any living artist who would it be and why?
Akira Toriyama. Like I mentioned earlier, Dragon Ball Z was a gigantic influence on me as a kid, and although the idea of my work reaching him seems so far-fetched, working with him would blow my mind. His illustration work is so unbelievable and the volume of stuff he cranked out in that era is so remarkable. Also, it would be so awesome to get his blessing to play around in that world, with his characters.
For more from Jack Herzog, follow him on Instagram. 
Photography by Adam Amengual.