There is undoubtedly something wildly appealing about French culture and the idea of living there makes any 20-year-old literature nerd's mouth water. I attribute the eternal fantasy of living in Paris to Hemingway's A Moveable Feast and more recent works like the gorgeous film, Amelie, and Francoise Hardy soundtracking huge American cinema like Moonrise Kingdom. Especially in America, we are so envious of the French perhaps it's because of their leisurely lifestyle or perhaps it's because everything they do seems so… cool. Probably a bit of both. On Friday night at the Fonda, French DJs, Polo & Pan, brought the house down with sold-out show filled with people wanting to indulge in French culture for a night. The two musicians, born Paul Armand-Delille (Polo) and Alexandre Grynszpan (Pan), crossed paths while DJing at the popular Parisian club, Le Baron, and after bonding over genre-bending, different decades, and things of the like, Polo & Pan was born.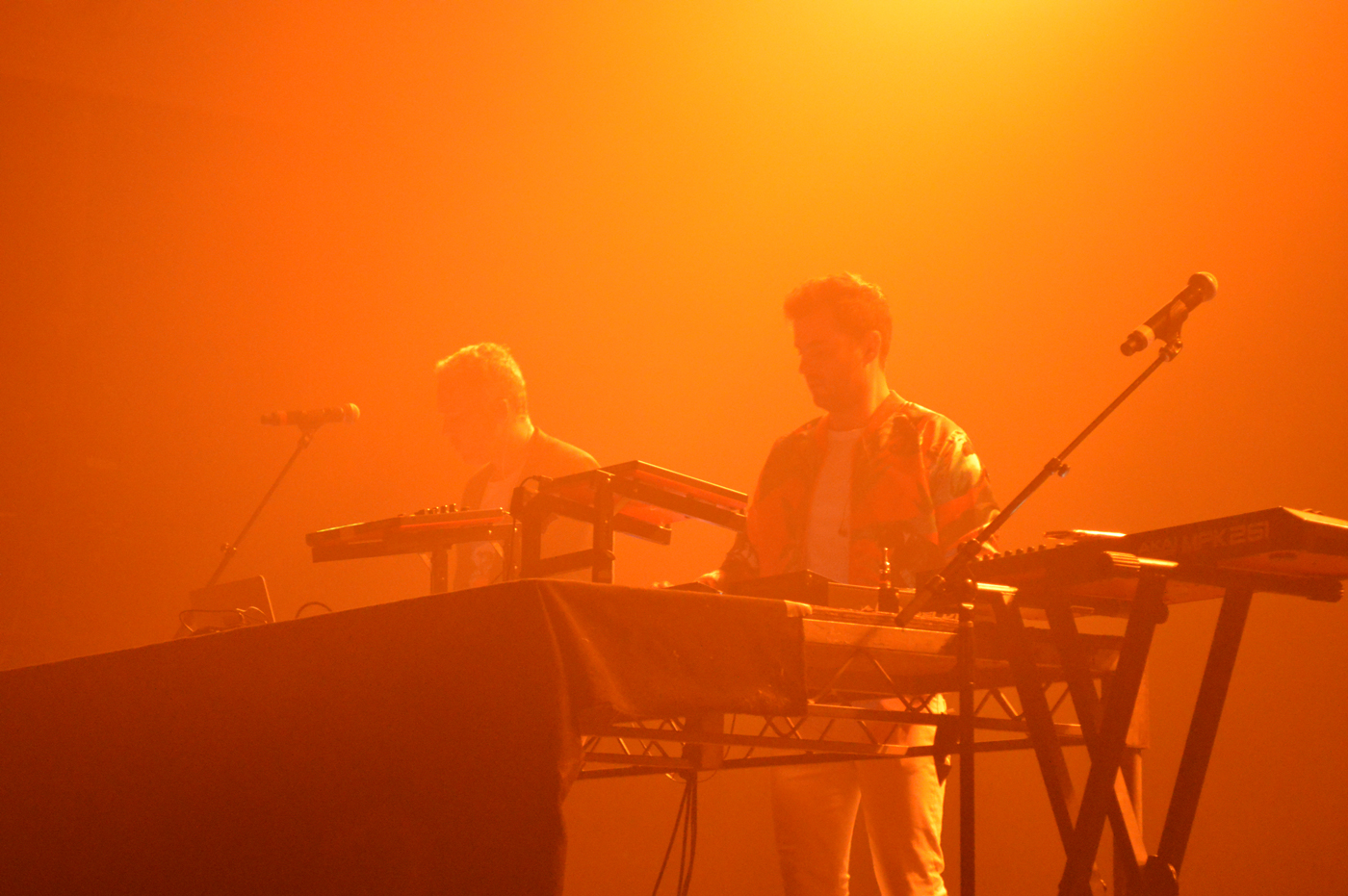 Their first album Caravelle effortlessly takes you to another universe because the two minds know exactly what their audience wants: something dark, mysterious, and mystical. "Abyss," the first track instantly brings something like Tim Burton's imagery to mind and sets the mood for the unpredictable record. The DJs Polo & Pan brought a laid back attitude to their set. No fancy bells, whistles, pyrotechnics, or epileptic lasers; they simply let their music do the talking and fans do the dancing. Though it was hard to forget I was in Los Angeles due to a few mandatory bros in Quiksilver shirts, at times, for just a moment, I was transported to a club in Paris in with gorgeous people and the stench of cigarettes.
I've seen very few proper DJ sets at a big venue like the Fonda, but truthfully they always seemed a bit self-indulgent to me. I think about DJs with their name plastered behind them, lights, a raised platform, shouting "get ready" every 10 or so minutes, but Polo & Pan we're the exact opposite. Maybe my view on DJs is outdated, but it seemed like the duo accomplished what every DJ should strive for: to get people moving. There was not a still body while two stood behind equipment, with Grynszpan occasionally coming to the front to sing a couple of songs. Each song was thoughtfully and carefully chosen as they made sure the transitions were smooth. For those like myself, who aren't generally a fan of big named DJ because it makes you feel like you're in a never-ending rave in Vegas, give Polo & Pan a listen because they'll take you to Paris for a night.