From the moment I first stumbled upon Y La Bamba's 2016 album Ojos Del Sol, I've been eagerly awaiting the opportunity to catch one of their shows. Their show at the Echo last Thursday did not disappoint. 
Hailing from Portland, Oregon, Y La Bamba is the project of singer-songwriter Luz Elena Mendoza. Mixing elements of traditional Mexican music with American folk, Mendoza effortlessly weaves skillful guitar licks with echoing vocal harmonies to create a listening experience quite unlike any other. Her dreamy vocals float in and out of the music while simultaneously grounding it amongst the bouncing cumbia and mariachi rhythms. The intimate space of the Echo lent itself well to the band's honest and striking lyricism, and the sold-out show was packed full of people cheesing hard.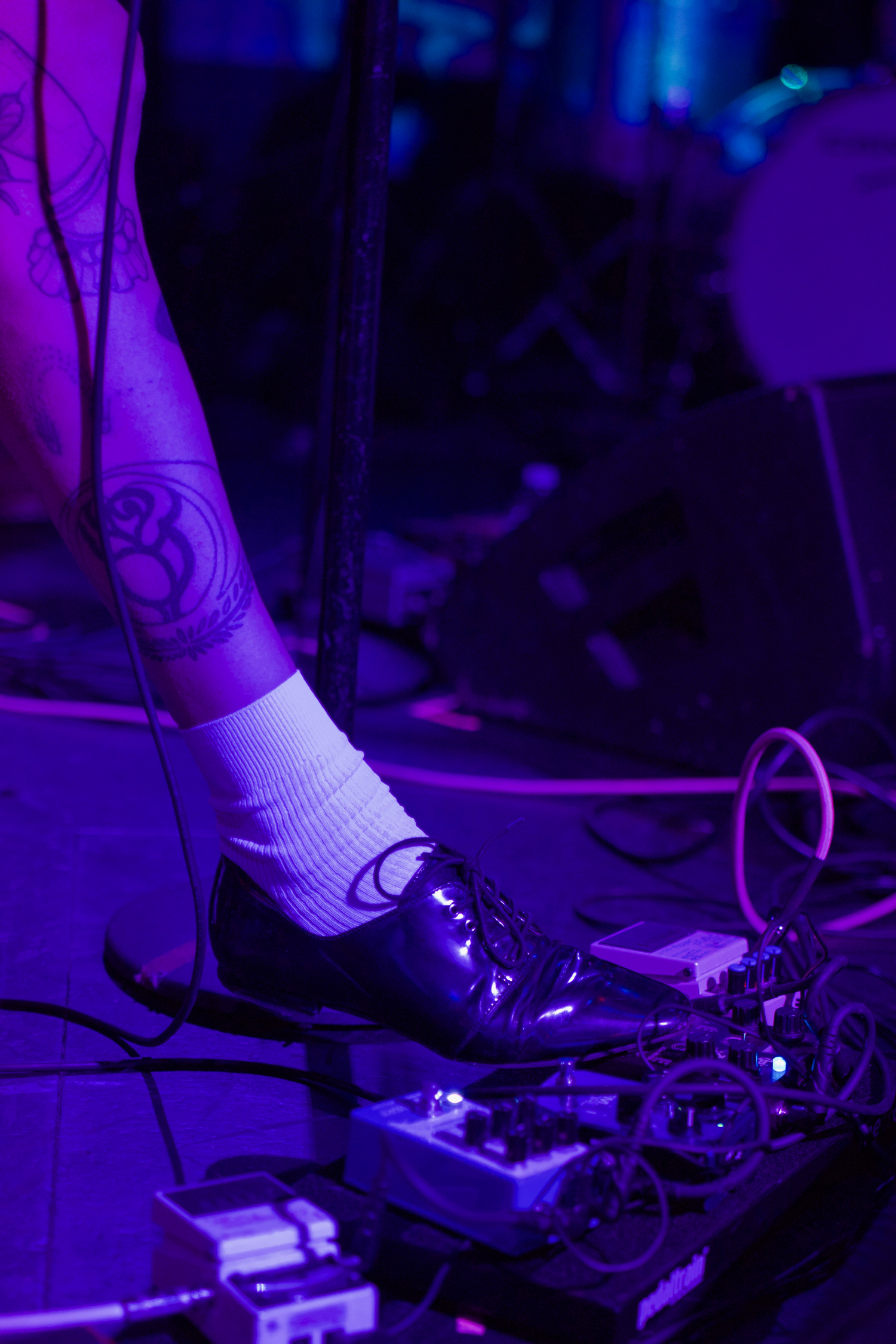 Earlier this year Y La Bamba released Mujeres, their fifth full-length album, on Tender Loving Empire. The self-produced record features themes of empowerment and solidarity, drawing from Mendoza's experiences as a Mexican-American woman. She critiques displays of machismo and the all-too-relatable sentiment of feeling invisible in the face of toxic masculinity. While some songs grapple with these feelings of being unacknowledged or overlooked, the album's title track asserts itself as a bold and confident declaration of Mendoza's power and significance as a woman. If you haven't given this album a listen yet, I highly recommend—I'm positive that it'll be on repeat for the rest of your summer. 
Y La Bamba's set opened up with "Boca Llena", an upbeat number that allowed the audience to immediately drop into a steady groove. The band mainly stuck to songs off of the new album, from the bouncing rhythm of "De Lejos" to the slower, swirling melody of "My Death". After an hour-long set, they ended the night off with three encores much to the audience's delight. Despite a quick disclaimer that they hadn't rehearsed the next song, Mendoza absolutely KILLED it with "Mujeres", a chanting anthem performed at positively tongue-twisting speed.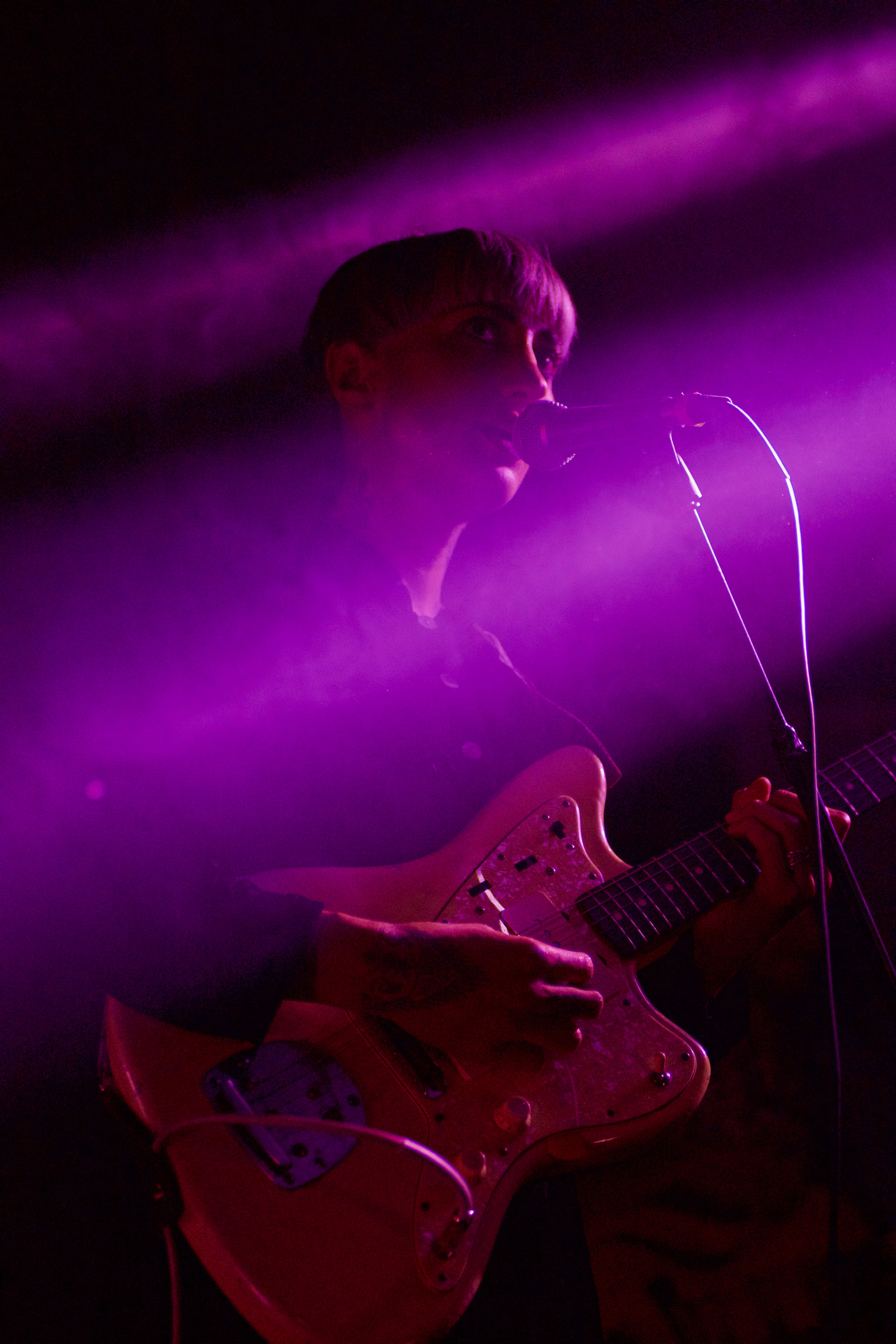 It's worth noting that the lineup for the night was chock-full of insanely talented women; a fact that did not go unmentioned throughout each set. Vanessa Zamora and Rituals of Mine provided a high-energy warm-up, both taking a moment to appreciate creative and skillful artists sharing the lineup with them. Terra Lopez of Rituals of Mine highlighted how rare it was for her as a touring artist to be surrounded by women and non-binary folk backstage. About halfway through Y La Bamba's set, Luz Mendoza took a moment to acknowledge the importance of creating safe spaces, saying "It's very important for me, for so long I didn't know that. And now I know. And that's why you guys are here, we're here together you know? Somos aquí juntos." That sentiment of together-ness was palpable throughout the night.
Be sure to catch Y La Bamba on tour this summer. You can find more information on their website.