This is a preview of our piece on Yowie, which is featured in issue 20, out now.
Like any responsible business owner, Shannon Maldonado set up Google alerts to notify her any time her business, a creative, community-based lifestyle shop-meets-studio, YOWIE, receives an inquiry. The catch? YOWIE is also an Australian name for Bigfoot.
"I get a lot of searches, like, 'YOWIE spotted in the woods,' or 'YOWIE footprint found,'" Maldonado laughs. "I chose [YOWIE] because I wanted to create a brand that was never known for one thing, that can't ever be pinned down, and for years now people have been trying to find Bigfoot, or YOWIE—it's never-ending. We design what we want when we want, and that's how the brand will always be."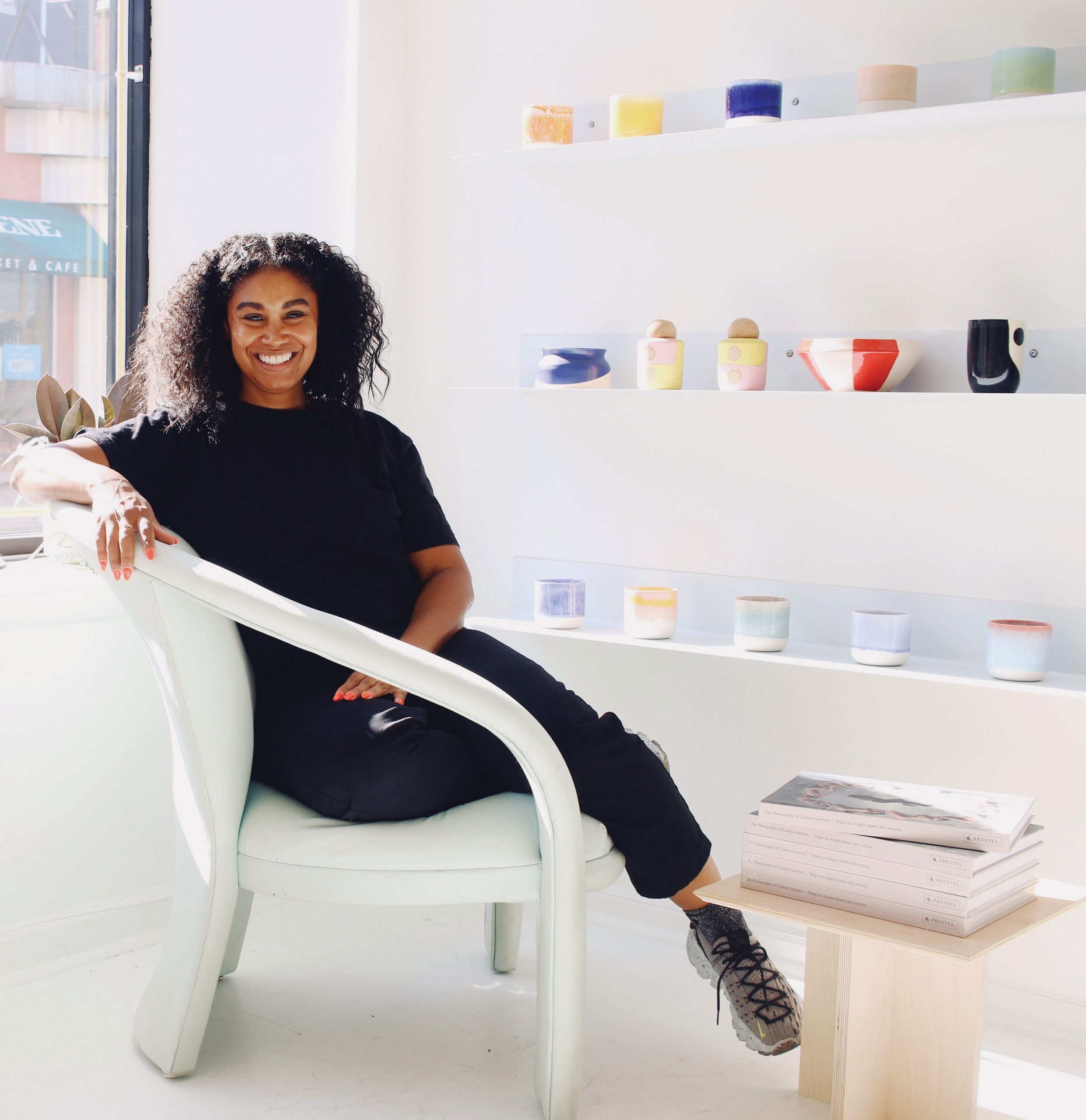 In essence, YOWIE is a creative hub for artists and art admirers to get to know one another through shared aesthetics, spaces and interests. Not just a shop but a collective, not just a design studio but a gallery space, YOWIE exists as an exception to any one label, but rather serves as whatever its community needs it to be. "The whole point of YOWIE is to be a space where you discover something—through me or through our artists or through the space itself at an event, it's just meant to be a place of discovery, both on and offline," Maldonado says.
The shop itself carries a small, careful curation of beautiful things: books, food, apparel, ceramics, candles, prints, all standalone works of art. Be it a bottle of kombucha vinegar by Yesfolk or a denim-stitched tulip hat (an exclusive collaboration with Holsol for YOWIE's five year anniversary), there's an attention to detail, quality and mutual support in every product.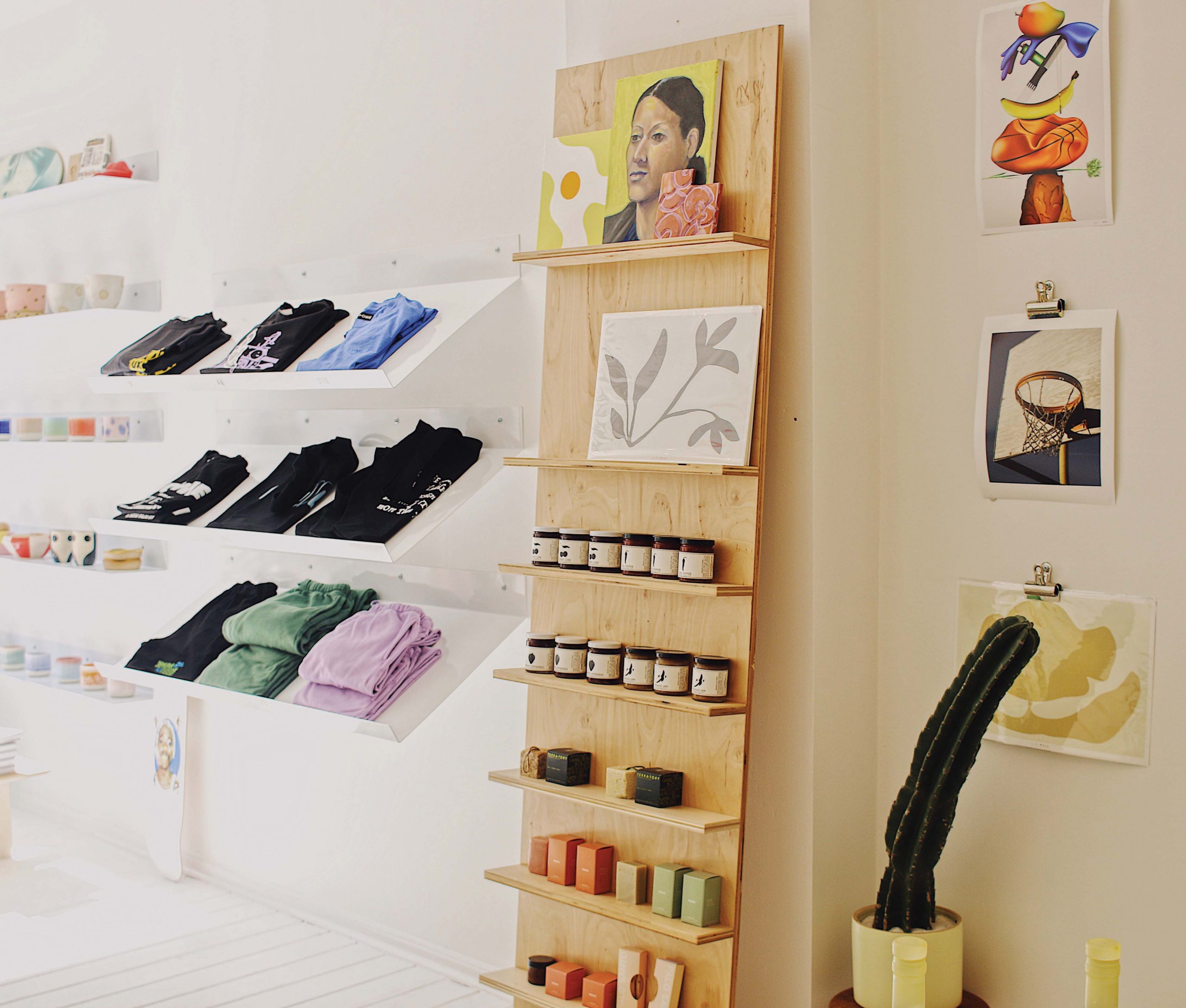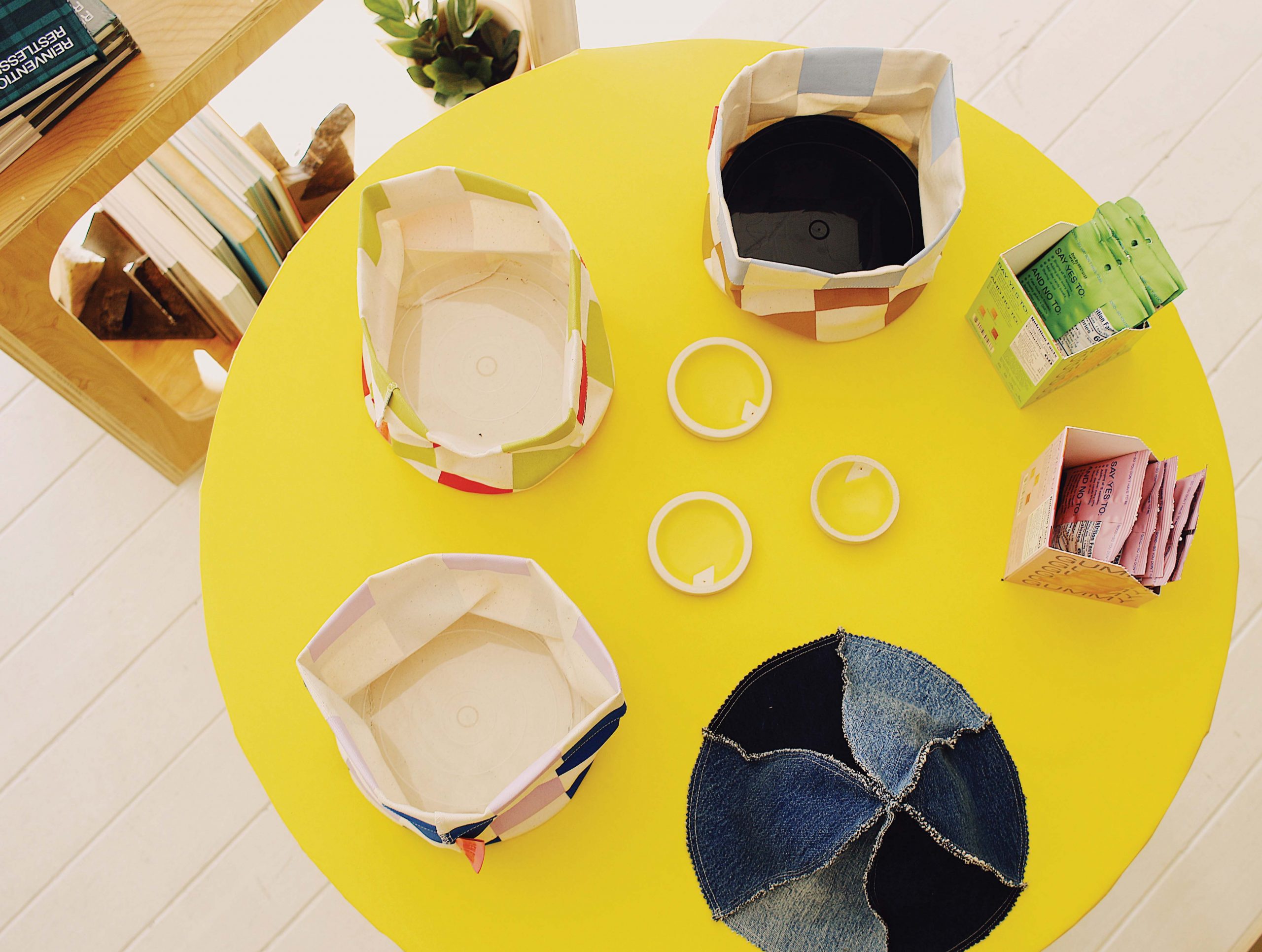 Maldonado is a movie enthusiast, and vintage film posters hang on the wall behind her as we chat over Zoom. She tells me about her newfound love of cooking since quarantine and her recent obsession, collecting vintage glass trolls. (One of them has a bowl cut and it's the most loveable tchotchke I've ever seen.)
After designing for the masses in New York City's fashion arena for more than a decade, she decided to move home to Philly and build her business in a city that, at first, wasn't entirely sure what to make of it. "[During] those first few months people told me, 'this is weird, I don't get it.' I was excited and terrified. But I also think that people were excited for something new. I had been away in New York for a long time, and I felt like there was a younger group of artists that were moving to Philly and trying things out."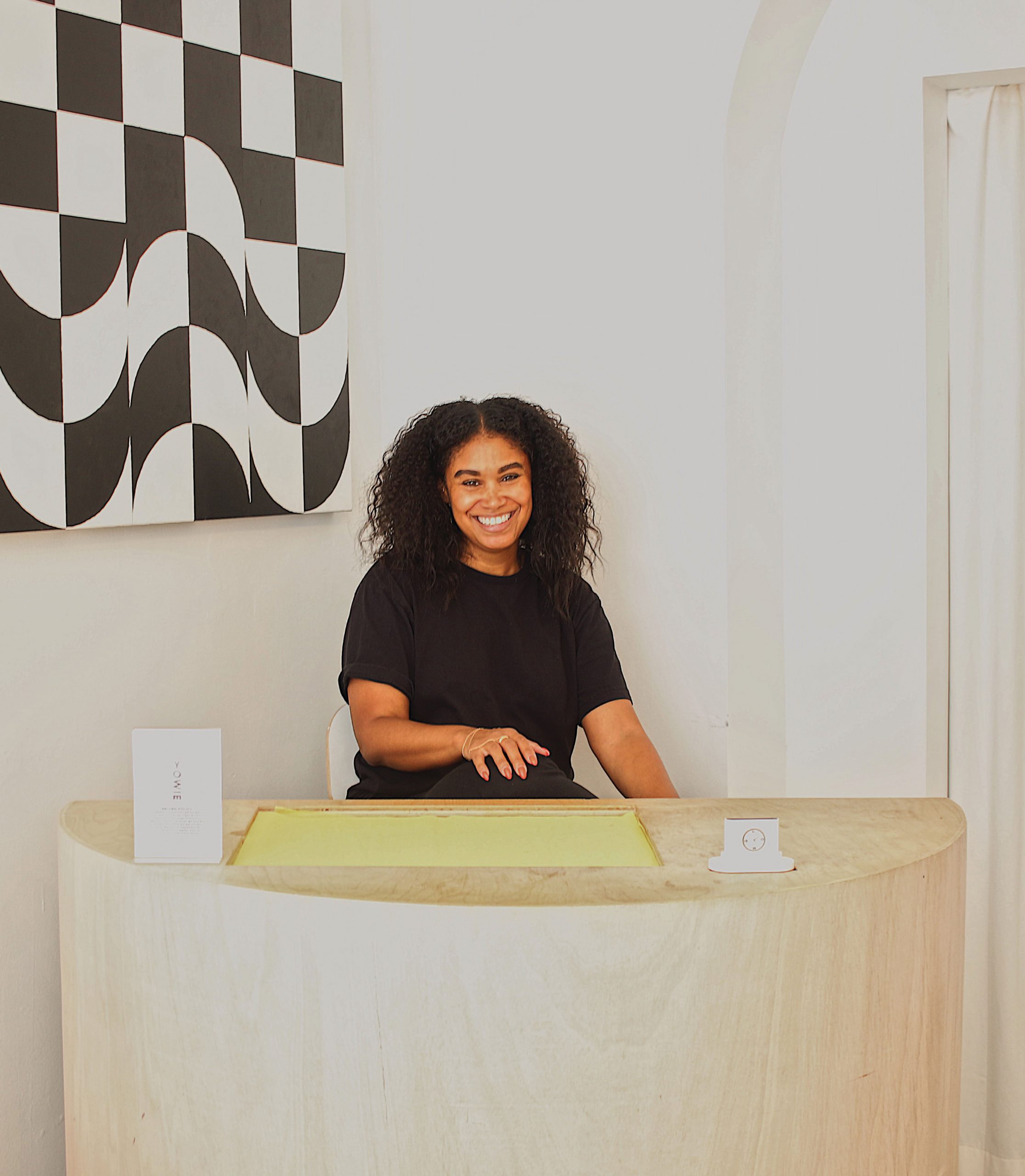 Surrounded by some of the city's oldest residences, YOWIE is an anomalous white-walled space against Philly's historically brick palette. "I'm a Cancer, and everything in my life is about nostalgia and things that I've loved or experienced. I shopped [our] block with my mom as a kid, and what was the garment district is now boutiques and restaurants." The shop sits sandwiched between a veteran framer and a newer bottle shop and tasting room just a few blocks shy of South Street ("like the St. Marks or Haight-Ashbury of Philly"). "It was a place where punks and hippies had their own shops back in the day. It's a very eclectic street, though it's also going through a lot of changes."
Which is part of the reason Maldonado decided to root YOWIE in the city she grew up in. "Philly is complicated," she tells me. It's a city consigned to the preservation of its past, while also, always, exerting itself as a city founded on progression. A major source of traded goods and ideas, of incoming people and culture, Philly has always been a venue for forward movement—"it feels like a place where you can make change, and I think I'm cautiously optimistic about the next five to ten years in this city."
For more from Yowie, follow @helloyowie on Instagram.
Photography by Kristle Peterkin.