Airbrushing was one of the most popular forms of art during the early to mid-20th century. First pioneered during the late 1890s, airbrushing took off in the 1940s after the ingenious Walt Disney began to implement the technique into his animated creations. By using an airbrush to create backgrounds for his animated movies, Disney could create a whole host of illumination techniques that added an extra sense of realism to his extraordinary films.
Soon after, airbrushing became the chosen technique for the ad men of Madison Avenue, and was adopted by the ensuing hippy generation. Throughout the 1960s and 1970s, airbrushed images were everywhere, from the posters of rock bands to surfboards to panel vans. As the century progressed, airbrushing fell out of fashion, despite a brief resurgence during the mid-90s when it was used to customize cars and motorcycles. However, following the release of books like "Overspray: Riding High with the Kings of Airbrush Art" by Norman Hathaway, which took an in-depth look at the rise of airbrush art in the 1970s, and the "bright and glossy LA culture alongside which it came to prominence," this deceptively arduous technique is in fashion once again. In celebration of this era, here are some of the airbrush artists that you need to know.
Peter Palombi
One of the four "Kings" of California airbrush art to be featured in "Overspray" (alongside Charles E. White III, David Willardson, and Peter Lloyd), Peter Palombi is noted for his signature hyper-realistic style. Known for being one of the chosen artists for musicians and bands from the 70s onwards, Palombi has also worked within the film industry, crafting memorable artwork for movies like "The Last Picture Show" and "American Graffiti."
Notable works: The Commodores' "Movin' On", Hall & Oates' "War Babies". Curtis Mayfield's "There's No Place Like America Today" and the movie "American Graffiti".
Charles E. White III
Thoroughly idiosyncratic, Charles E. White III's unconventional style has powered him through a career as an award-winning artist and illustrator for over three decades. A graduate of the Art Center College of Design in LA, White has worked with an extensive list of prominent clients across different industries and cultures. An airbrush artist at heart, White also experimented with several different techniques, resulting in moments like his notorious "Silver Bathroom" billboard. Always pushing the boundaries of imagination and creativity, White was even immortalized in film by director Roman Coppola in his "A Glimpse Inside the Mind of Charles Swan III."
Notable works: "Charles E. White III Rules the World", "Silver Bathroom", and "Make a Big Splash in Levi".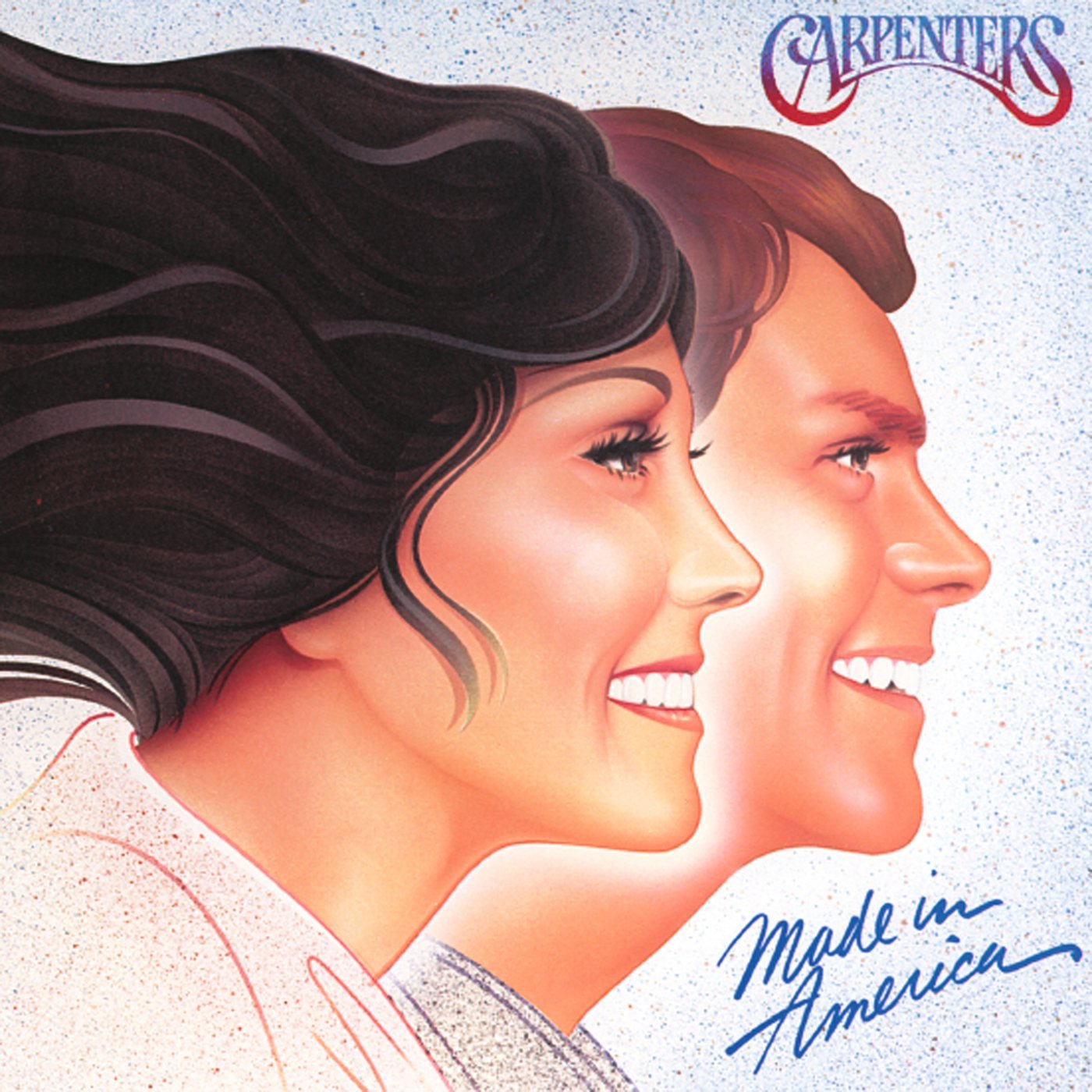 David Willardson
A self-confessed product of the pop art movement, another of the Californian Kings of airbrush art David Willardson is best known for his work for Disney. After attending the Art Center College of Design, Willardson went on to spend 17 years creating movie campaigns for the studio, designing a new look for reissued classics and new release campaigns. He was also responsible for some of the most iconic American pop art visuals, including a series of posters for the Fender guitar and Rolling Stone magazine cover art. The gallery pages of Willardson's website are a treasure trove of images of his beautiful Disney artwork.
Notable works: The Carpenters' "Made in America", Ike and Tina Turner's "Nutbush City Limits", Walt Disney's "Bambi" (1988 reissue movie poster) and Walt Disney's "The Jungle Book" (1990 reissue movie poster).
Peter Lloyd
Born in the U.K., Peter Lloyd relocated with his family to the U.S. in the late 1950s and immersed himself in the developing LA culture. After becoming the youngest graduate of the Art Center College of Design's Master's Degree program, he quickly went on to become one of the most in-demand artists, working for clients including Playboy (his airbrush illustrations for the media empire were famously "touchable"), National Geographic and more. Working non-stop across the entertainment industry, Lloyd was also called on to create a new, trendsetting visual aesthetic for the film industry; his most notable being his work on the 1982 sci-fi adventure "Tron."
Notable works – Playboy's "The Robots are Coming", Rod Stewart's "Atlantic Crossing", Jefferson Starship "Dragon Fly", "Tron", and "The Day After Tomorrow".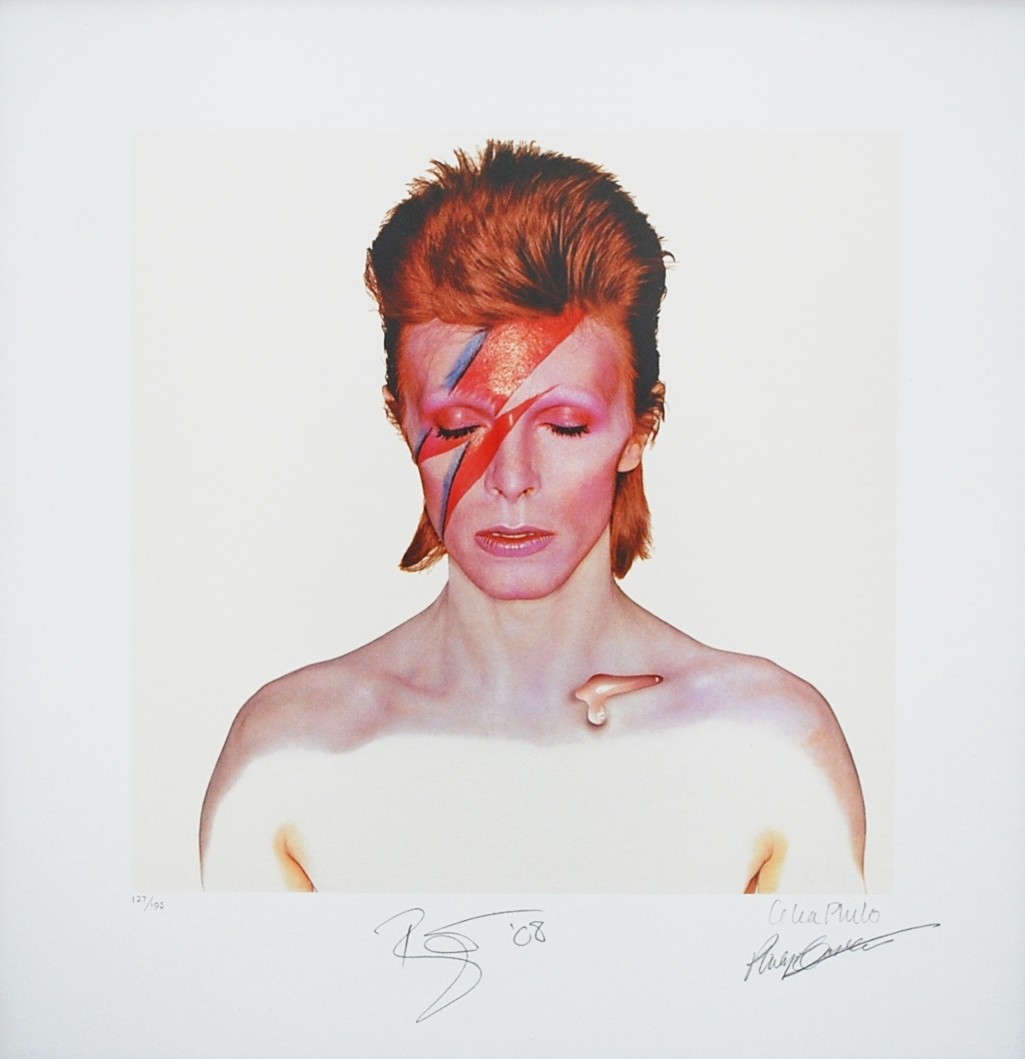 Philip Castle
Another important British illustrator widely known for his airbrush creations for the film industry, Phillip Castle was born in Yorkshire in 1942. Throughout his career, he was responsible for creating some of the most iconic movie posters in popular culture, including Stanley Kubrick's "A Clockwork Orange" and "Full Metal Jacket." His skills with the airbrush also gave rise to similarly iconic artwork for the music industry, creating a new aesthetic for David Bowie with the cover to 1973's "Aladdin Sane," and a host of posters for Paul McCartney's "Wings" tour.
Notable Works – David Bowie's "Aladdin Sane", The Rolling Stones' "It's Only Rock 'N' Roll", Paul McCartney's "Wings" tour, artwork for the game and novella "Elite", "Mars Attacks!", and Pulp's "His 'n' Hers".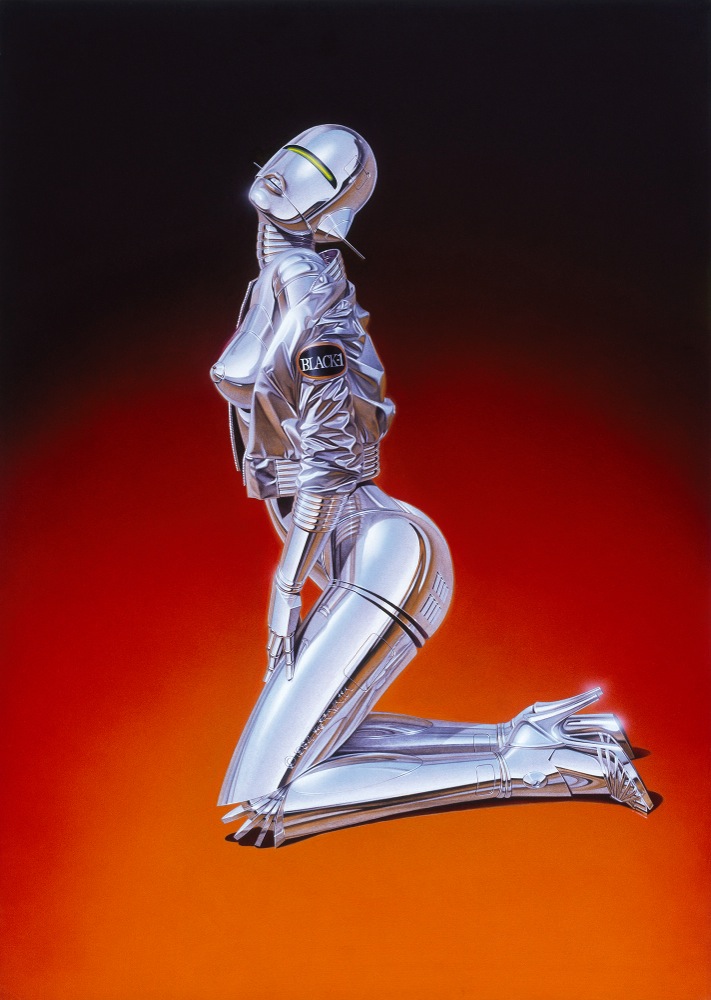 Hajime Sorayama
The Japanese illustrator whose "sexy robots" have earned their place in some of the world's most prestigious galleries and art museums, first picked up a pencil in his late teens when he began sketching pin-up girls during classes at his Tokyo high school. It wasn't until after college and a stint in advertising that Sorayama became a freelance illustrator, honing his skills for various clients. he drew his first robot in 1978 when he was enlisted to draw a character loosely based on Star Wars' C-3PO without breaching copyright laws; he deviated from the classic visual mold of cyber-heroes and quickly developed a niche.
Notable Works –Sorayama's art book Sexy Robot; countless illustrations for Penthouse magazine, and Playboy TV; "AIBO Entertainment Robot".
Gear Boxxx
Hailing from the iconic hotbed of wealth, fame, glamor and debauchery that is Las Vegas (which attracts over 41 million visitors per year), Gear Boxxx is one to watch. A graffiti artist turned body painter, Gear Boxxx is the star of the 2014 series of "Skin Wars," a reality competition hosted by actress Rebecca Romijn in which he wowed the shows judges with his eye-popping and original creations. Dividing his time between creating and teaching airbrushing techniques, Gear Boxxx is well regarded in LA for his colorful live murals and his digital artwork.
Notable works – "Skin Wars" (2014 competitor), Coast Airbrush (instructor).