Bay Area-native and Oakland-based artist Cannon Dill likes to let his work speak for itself. He is a coffee-drinking, soft-speaking, and hand-rolled cigarette smoking jack of all trades. He can sew, draw, screen print, paint, graffiti, and is starting to think about trying his hand at filmmaking in the somewhat near future.
Walk through Athen B. Gallery in Oakland, past the screen printing room, and up the stairs in the back is where Dill can usually be found in his workspace he rents from the owner. The lingering stench of coffee grounds, paint and tobacco overcome the room's aroma while partially used canvas, pieces of fabric, skateboards, paint cans and rolls of yarn take up the room's floor and tables. This is where you will find the partially color blind artist working at all hours of the day, listening to the lo-fi crunch of sample-based music. Growing up in Marin County he moved to Oakland to attend the California College of the Arts before leaving due to new faculty and the pressure they put on him to be more academic in his creations. Dill isn't one to try and conform his style to fit a certain aesthetic, in fact when it comes to his work and job offerings, "I won't even take a job or make a piece for someone if they try and tell me what to do and what to create," he says. On a Saturday afternoon Dill brought me into his studio, made a pot of coffee, poured a cup for him and I, slid his pouch of rolling tobacco my way, sat down and talked with me about his roots, his style, and what he has coming up in the future.
When did you start getting into art and painting; when did you realize you wanted to try and make a career out of it?
I had always drawn as a kid, especially when going through high school. I definitely had a solid group of friends that pushed me to keep creating, which gave me a little fire in my belly to keep at it. We were freaks. It took me awhile to figure that out too. I had struggled so hard trying to fit into all these standards and kept being pushed out over and over again, so I gave up on trying, and just started doing what I do naturally, which was letting my hair grow out, sewing stuff to my clothes and drawing on things. So yeah, if any kids are reading this, don't bother participating in a popularity contest. Go read a book, listen to jazz, and think about some shit. But as soon as I realized that people were into what I was making enough for me to be a full time artist, I started showing more. So yeah, I guess it's a career, I would just consider it something I do.
Did growing up in Marin and being outside all the time have an influence on the kind of art you do and what you choose to create and paint?
Definitely, at any moment if I felt overwhelmed I would just start walking off into the mountains. I feel really grateful to have had that option as a teenager. I'm pretty sure having that time to think and feel present at that crucial age of figuring things out – helped bring clarity to what I really wanted to do with all this time I have – ya know? Being out in nature heightened my sense of detail and love for textures — I was really able to translate that into my illustrations.
I know you are sometimes labeled as a street artist, but what would you say your style is?
I just do what I do. Painting walls helps fund my other projects that are less likely to keep me afloat, but you could put anything in front of me if I'm in a good mood and I'll get to work. I hop from cutting up pieces of paper to painting to paper mache all in one day. I respect other artists who can focus on one thing, but for me I just have to keep moving, and keep progressing. The public walls I paint are a side thing. You want the real experience? Come to a solo show.
Animals come up a lot in your work, why is that?
It's just the way I interpret human emotion. It has animal features with human characteristics.
You're partially color blind; how much so and how do you work with it?
My friend had sent me this interview and this artist was explaining his colorblindness and mentioned minor synesthesia — I felt like that really was the best way to describe it. I catch myself all the time picking up colors and feeling moved by them, and not knowing what they are. I can definitely see them, just some are the wrong ones. I think It happens almost every day. I'll start touching a shirt or rubbing a paint swatch and ask someone behind me "What color is this?" The funny thing is, nobody really thinks twice about it — I've met countless people who just have a hard time defining color. So yeah if by chance I do use color in my work, it's usually based on a feeling I had about it.
After you stopped going to art school you said that's when you really noticed you were in Oakland, what do you mean by that, what is it about Oakland that keeps you here?
Art school was really helpful for me for very specific reasons, but my experience was very contained, to the point where I had absolutely no time to even leave my academic responsibilities. I had gone from one bubble, to the other bubble, which was college, without ever feeling the power of a city, or experiencing a real community. You had this very structured environment telling you what was right and wrong and then there was the outside world, which had complete freedom. So when I was able to branch out and meet other working artists, it opened up some different doors that college couldn't offer at the time. I believe it was the best gut decision I have ever made. I love Oakland so much I really really do. I couldn't ask for a better community. People out here, we have so much love for the Bay Area, and it's really hurtful to see so much cultural extraction in these last few years. You have an idea you think can help, go out and do it — react. paint, make music, go organize ya freaks.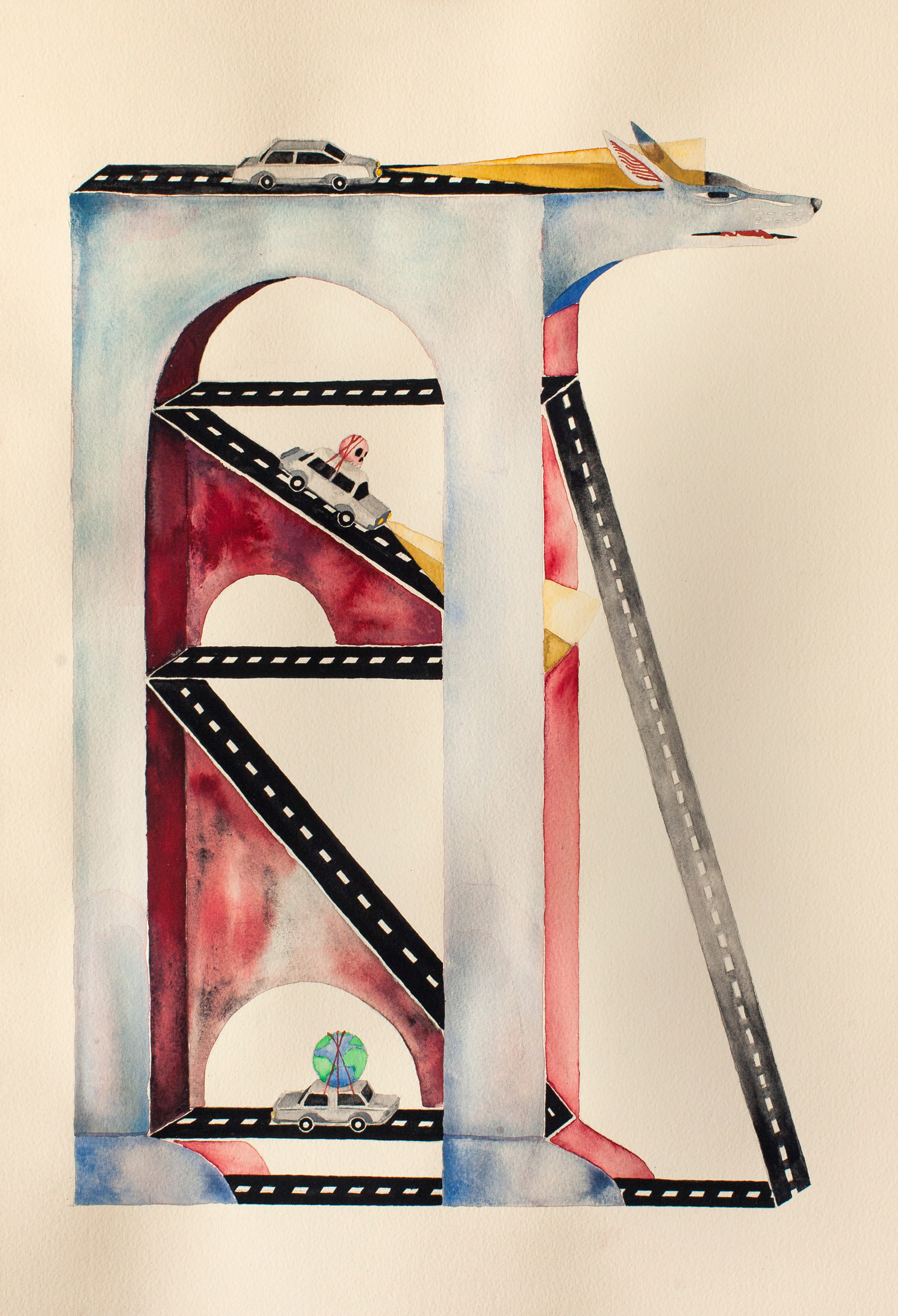 What is coming up in the future for you, what are you working on now?
I have a special solo show in February in San Francisco, that I'll announce the location of later on. I'll hopefully be doing something cool for UNITY MART in Oakland, and also doing some animations for 222 Skateboarding which is also local.
For more from Cannon Dill follow him on Instagram @cannondill or head to his website: http://www.cannondill.com.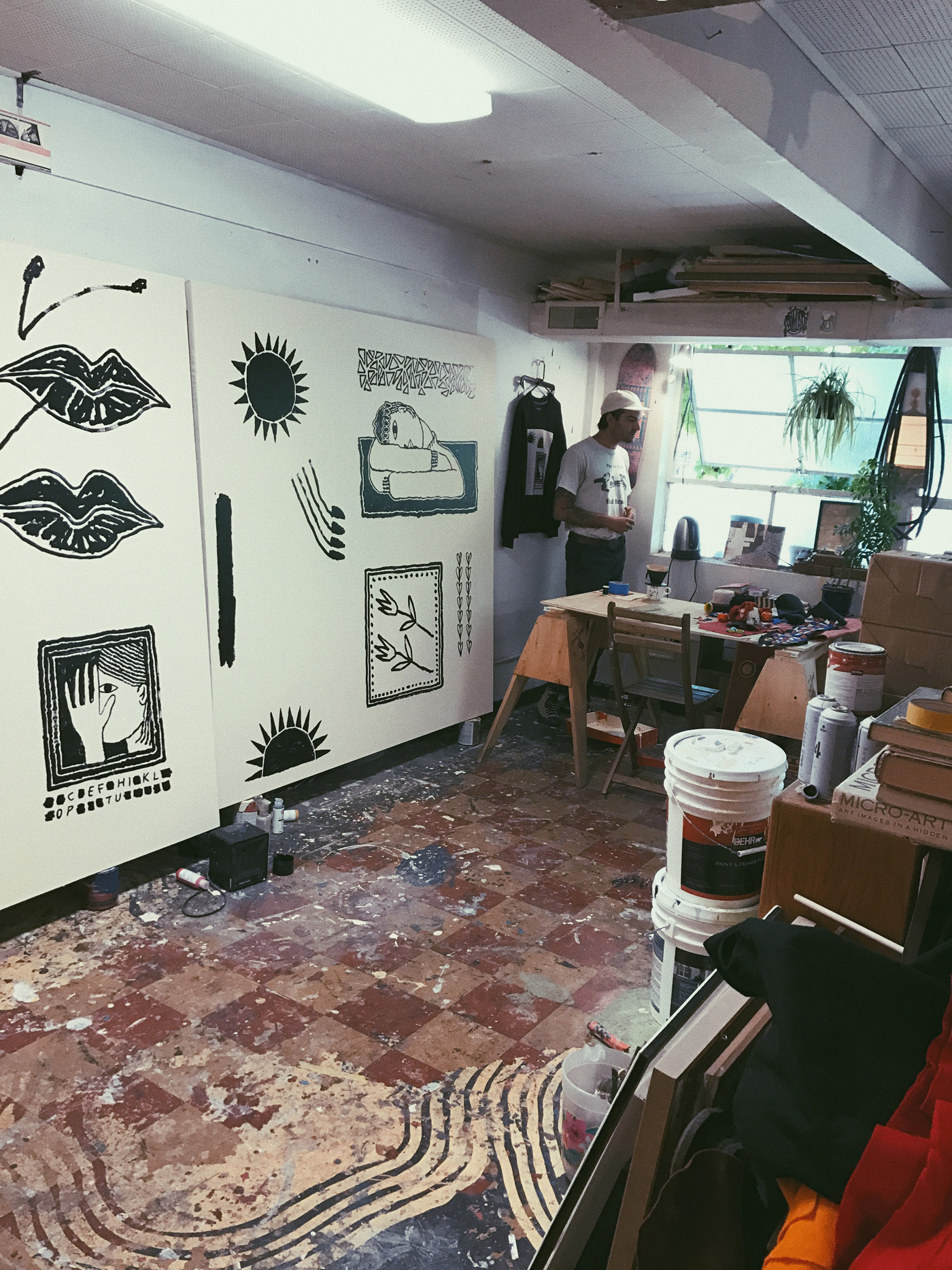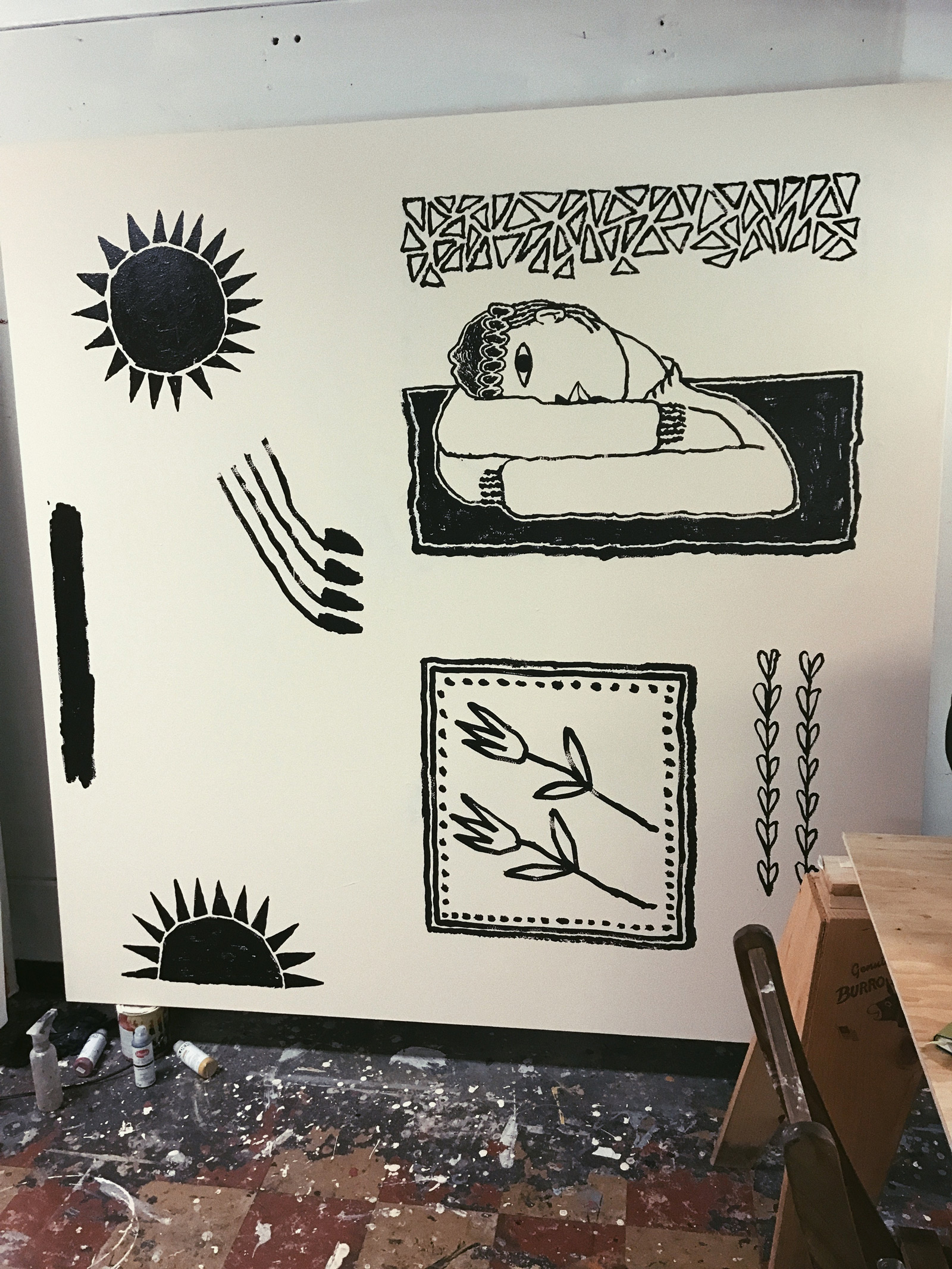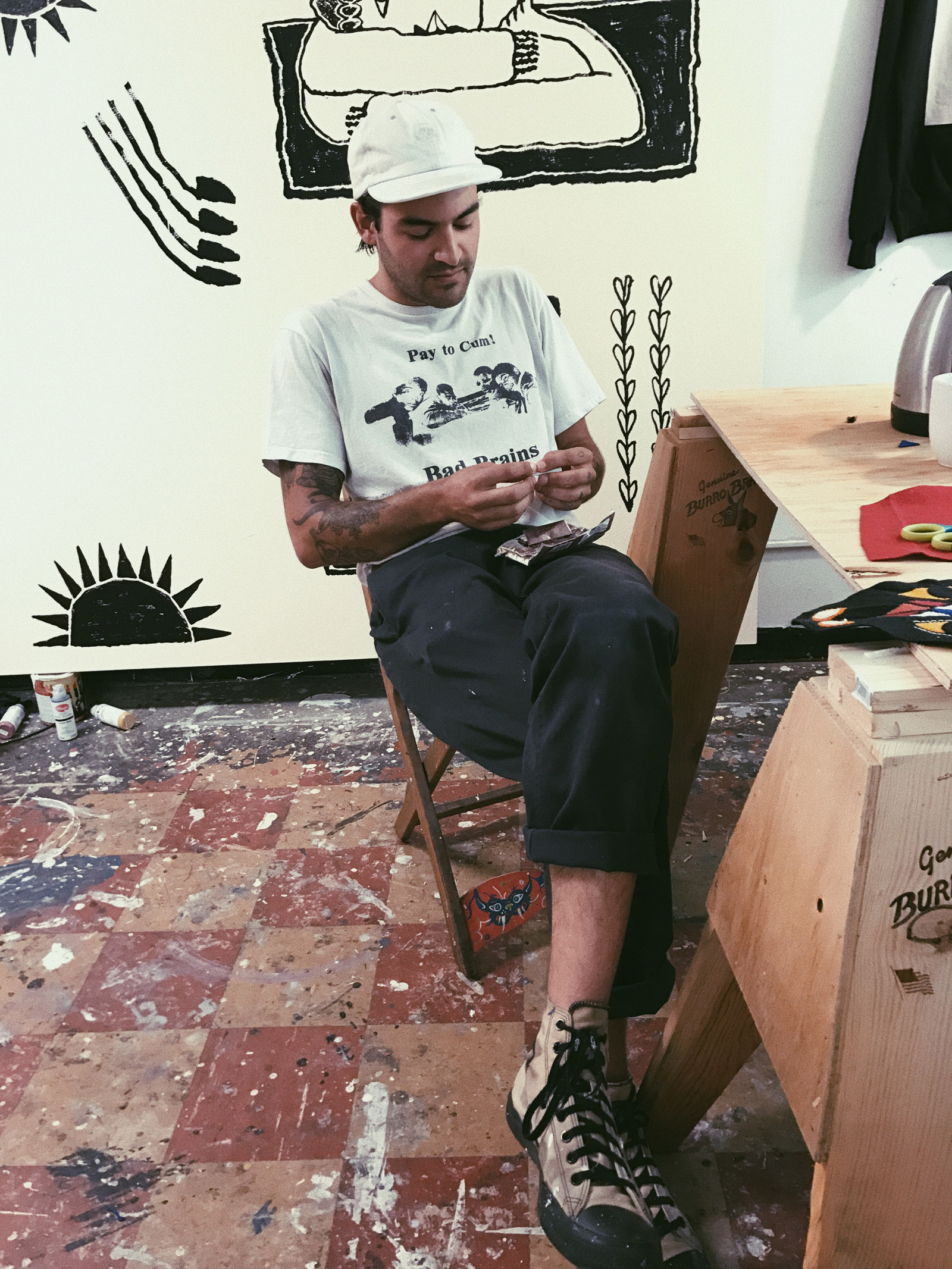 Photos taken by Grady Olson.