This is a preview of our feature on Grace in upcoming issue 15.
Ever want to add a cute 'lil flash of 90s angst to your life? Look no further than Grace Miceli aka Art Baby Girl's whimsy, vulnerable doodles. You can find her illustrations on the heels of a pair of Nike shoes, or playfully dancing across your screen, announcing the latest SZA tour. Her drawings are bright, wry takes on everyday pop-culture details. From the sass of a wilting rose, to the ironic humor in her redesign of our childhood cereal boxes, Miceli has struck a chord with the children of the internet. Her way of addressing our anxieties and vulnerabilities in a familiar, approachable way is simple and sympathetic–fuzzy bunnies holding knives make cute stickers on the back of your phone in a selfie, but at the same time, let the world know how you're really feeling.
Most of your work is done in a very playful style; Have you always gravitated towards that aesthetic, or have you settled into this style?
Not at all! In college. I made very serious art. I can't even look at it anymore. I studied photography in school, and I was always very playful in how I created or went about the approach, but the work itself did not look like it. Within the institution, there is such a focus on the concept and relating to theory and all that stuff. But then, near the end of college, as I was applying for jobs, I realized that no one in school prepared any of us for the reality of what it is to be an artist outside of school. No one was ever like, 'Oh yeah, this is how you sell art, and this is how you make connections, etc.' So I started doing my own thing.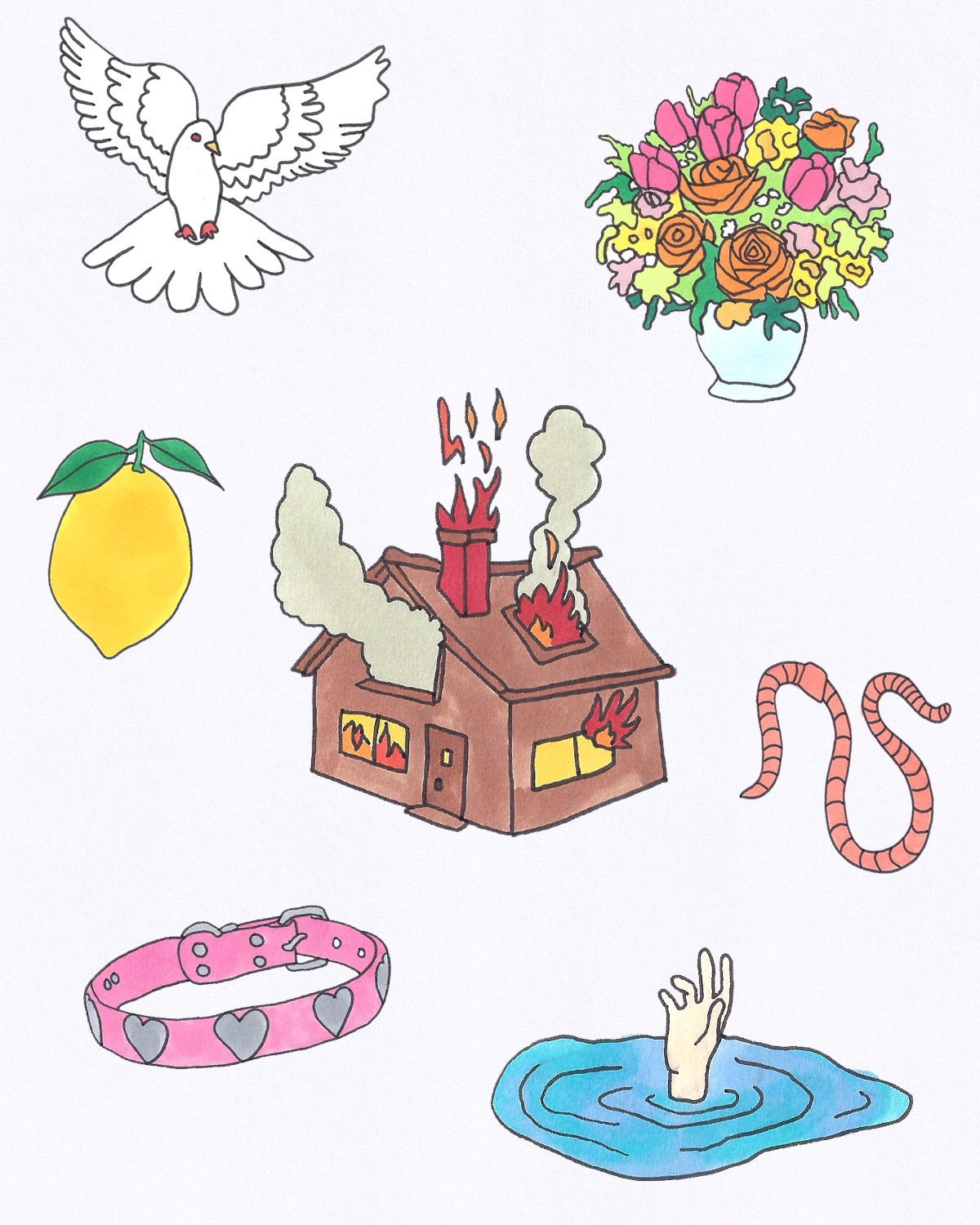 It's funny that you say that that you would try not think about the work, because as I was interpreting some of your stuff, it kind of seemed very metacognitive to me. Especially those plays you've done on commercialized foods and whatnot. Do you have a lot of those types of go-to concepts present in your work?
I just have my journal, and I'm always looking for inspiration. I'll write down themes I'm thinking about, or I'll write down phrases inspired by what I'm reading or something I've watched. I'll find myself watching a movie and write down objects that stick out to me–like, if I'm watching a movie that takes place in 80's suburbia, if there's a house phone that's sitting on the wall, or a book on someone's table, I'll jot it down. Objects that for some reason resonate with me. I'll go back later and piece stuff together. That's one way, or sometimes things will just come to me and I'll get an idea. I'll be eating a certain snack and think 'Oh, this makes me like this makes me feel this way when I do this,' and use that.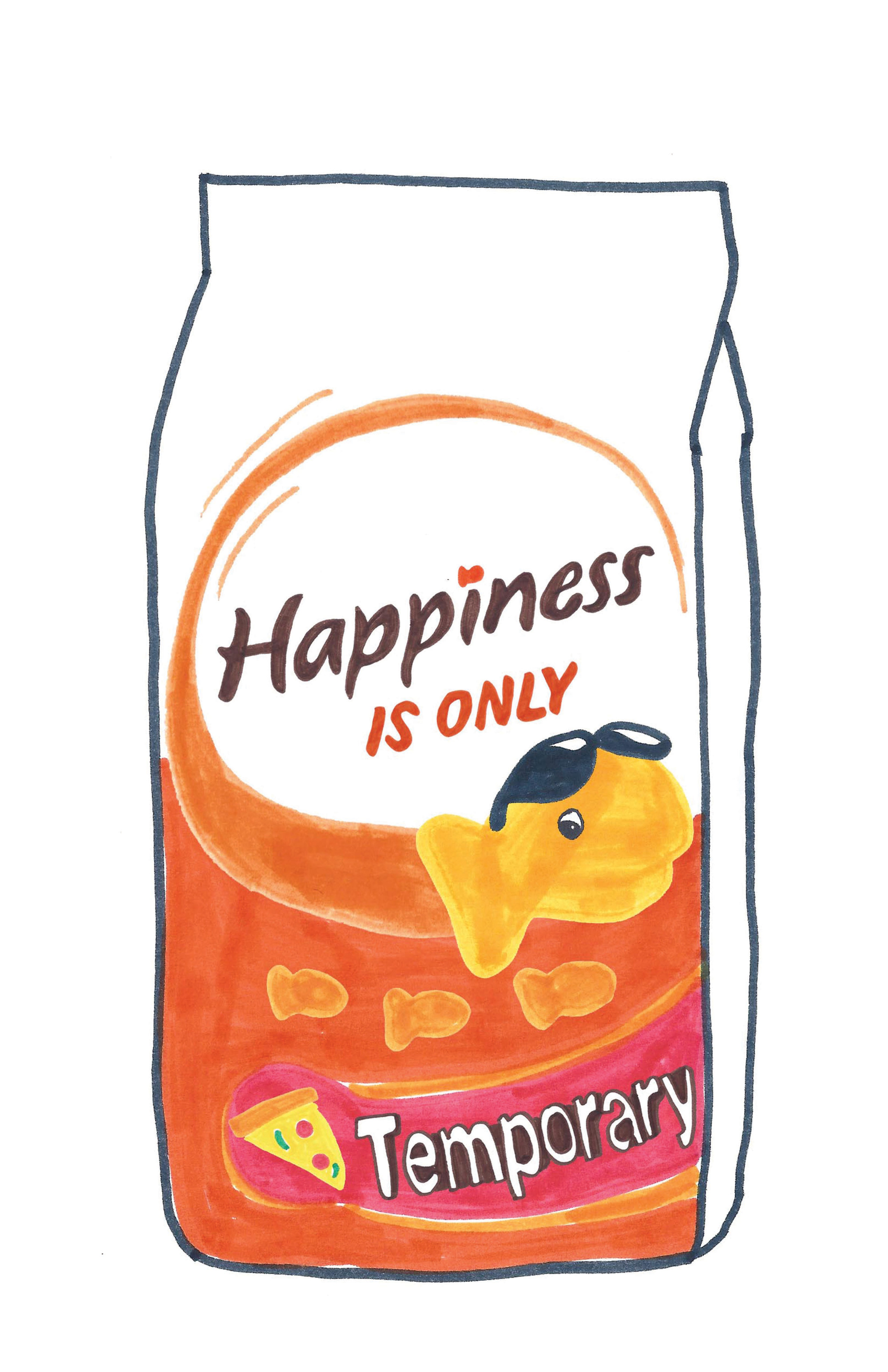 Do you find that making art about your vulnerabilities helps you to work through them?
There's definitely an overall goal of my work to be vulnerable, and share what you're going through. I think through humor and laughter, a lot can be done. I know that the cuteness in my work is something that allows a lot of people to brush it off, but it's intentional. At least for me, if something is cute or funny, that makes me feel good, to see it and interact with it. Serious art that talks about serious stuff that's going on in the world is so important, and there's such a place for it. But I also think that pleasure and healthy escapism is something that people need, too.
So many times when I make art, it's because I'm trying to figure out what that feeling means. Of course, I won't lie and say that when I make something I don't have my audience in mind. Art is made to be seen, so that's always true. But when I'm first drawing or writing something down in my journal, it's like the first time that thought has popped into my head. By writing something down, it makes it real, and so by integrating the thing into a piece of art that I share with a bunch of people makes it even more real. Every level helps me to solidify the fact that that feeling has some meaning to me.
For more from Grace Miceli,  follow her on Instagram.