Last Friday, shortly after the release of their third full-length album Emily Alone, Florist played an intimate set at Pico Union Project. As the album title suggests, Emily Sprague took to the stage accompanied by nothing more than an electric guitar and a few pedals.
As she began her set, she remarked that it was her first time playing solo in a while and that it felt strange without someone else standing beside her. Though Sprague is typically accompanied by her bandmates both on Florist's recordings and during live performances, the new album was fully written, performed and produced by Emily in her home studio. It's an extremely introspective record, featuring honest and unfiltered musings that touch on everything from caring for plants to losing a loved one. Despite tackling some heavier topics, the songs still manage to wash over you with a calming sense of tranquility. 
Sprague played many of her new songs, starting the set off with "As Alone". "It's the first time I've played any of these songs in front of anyone other than myself" she explained, "I'm experiencing that all right now at once and I'm happy that they're here in the world today". 
Soft red lights glowed off of the wooden stage, and her voice echoed through the space, filling up every crack and corner as the audience gazed on with rapt attention, soaking in every second. She played a few older songs including "What I Wanted to Hold", describing them as a trip in the time machine. She led in with a reflection on the concept of deliberately taking in a moment, saying "you look for that and you think you know what it is but then really it's not you taking something in, it's taking you in". The whole night went this way; Emily weaving in and out of songs with thoughtful contemplations in between.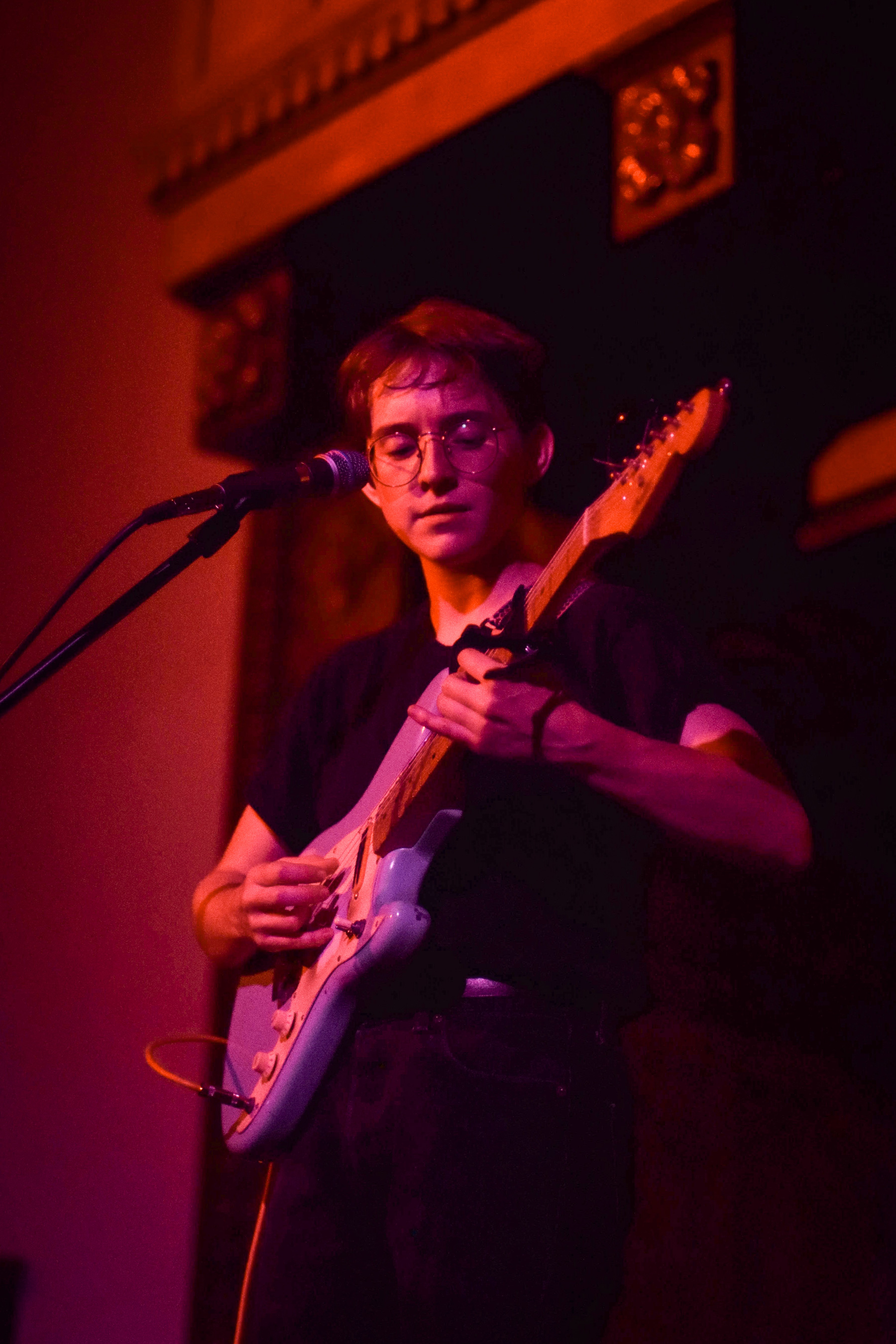 If you ever need to take a moment to get in touch with your feelings, give Florist a listen. I left that night feeling somehow both heavy-hearted and hopeful, and though I can't quite explain why, I'm convinced that Emily Alone will have you feeling the same way. There's something about Emily Sprague's music that bundles up all of the most piercing and relatable emotions into just a few short minutes – but the sentiment still lingers long after the song has ended. 
For more information on Florist, check out their Bandcamp.