Ella Webb is a London-based creative whose intricate illustrations will have you rushing for a new Moleskine. Many of us will inevitably fail to recreate her intricately laid-out sketchbooks, whose alluring artwork stems from an extensive amount of research, practice, and dedication. For Webb, art has coincided along the same wave of fascination she found in our living environment. "Titanic forces, normally invisible," as she states, is a subject she seeks to illustrate and use to help further cultivate our collective understanding of geology.
Organized over a series of Moleskine's, Webb further maps these sketches turned illustrations into larger-scale canvases she aims to exhibit in the coming year. Constantly inspired by her surroundings, both in terms of nature and the objects that surround her workspace, I spoke with Webb about the development of her practice.
I've read that you aspired to become a volcanologist as a child. What initial experiences drew this inspiration out?
Geology left a latent impression during my childhood, one amongst many. Over the past few years, perhaps more so than when I was younger, I've had an increasing interest in geological sciences. To observe and record, collecting any necessary specimens from fallen rock, to recording the geological and geographical features of the surrounding landscapes eventually formulated into illustrations.
Fast forward toward adulthood, what are some reasons you chose to study art in college rather than pursue the sciences?
I took a great interest in anthropology, geography and fine art. I learned somewhat alter didactically, going above and beyond if I took interest in the topic I was studying, often researching extensively outside of the assigned material provided. I had three subjects which I was unable to decide between.
I ended up taking a year doing an art foundation course, so it naturally proceeded from there. Looking back, I most definitely would have pursued the sciences, without a doubt.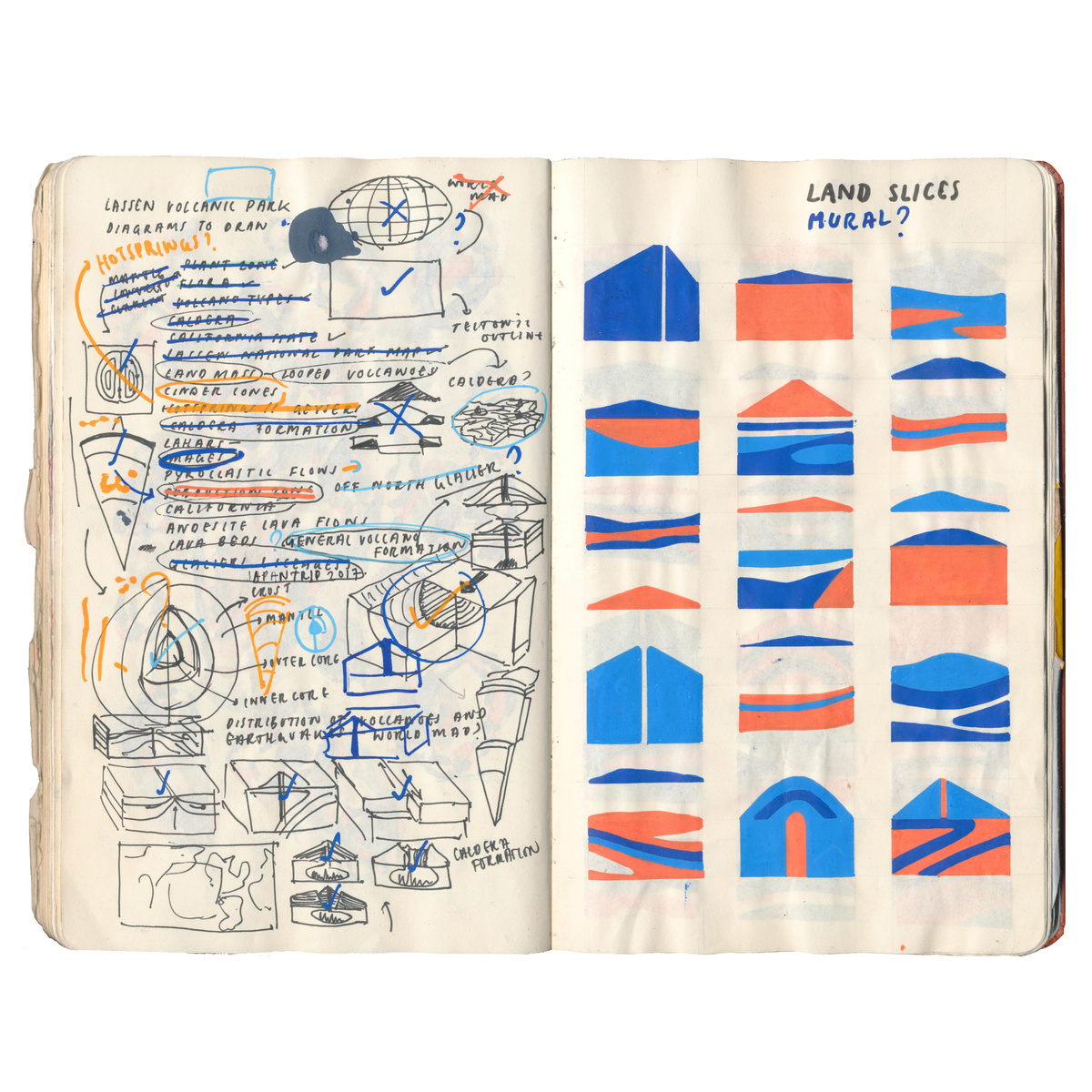 You stated in a past issue of Printed Pages, that your style stems from a "number of documentaries from the 70s and 80s and in particular, The Volcano Watchers from 1987." What about these documentaries do you think influenced your creative style and what other forces do you think impacted your aesthetic voice?
PBS's Nature: The Volcano Watchers from 1987 featured the late French Volcanologists Maurice and Katia Krafft, both pioneers in recording volcanic activity. During the seventies and eighties, the two often collected wonderful footage on their excursions, this imagery that still retains a quality and magic that even today, I think has rarely been surpassed. The visuals they created profoundly resonated with me, I wanted to encapsulate the feeling they had exploring volcanoes within my own work.
The preservationist John Muir, set in motion a national environmental movement which was crucial to the designation of many national parks today. Reading his journals from his excursions in books such as My First Summer in the Sierra and Travels in Alaska really highlighted his passion for the wilderness, he was really writing on behalf of the environment. This really struck a cord, his respect for these wild places is something I try my best to imitate in my own practice. Muir's legacy is vast!
Daily music influences my creative style, two of my favorite musicians are American Folk Artists John Fahey and Robbie Basho. Their music really evokes open spaces and a somewhat eerie strangeness. I began collecting Kodachrome slides which I started purchase two or three years ago, along with an ever expanding rock, fossil and mineral collection. Mineralogy of rocks tries to unravel the record of the geological past which they each contain. By reading the 'record of these rocks', so much can be learned about the climates and geography, and about the past and present composition of, and the conditions which prevail within the interior of our planet.
It's beneficial to surround your working space with objects which you see reflected in your work, especially when you're not able to constantly surround yourself with those influences every single day.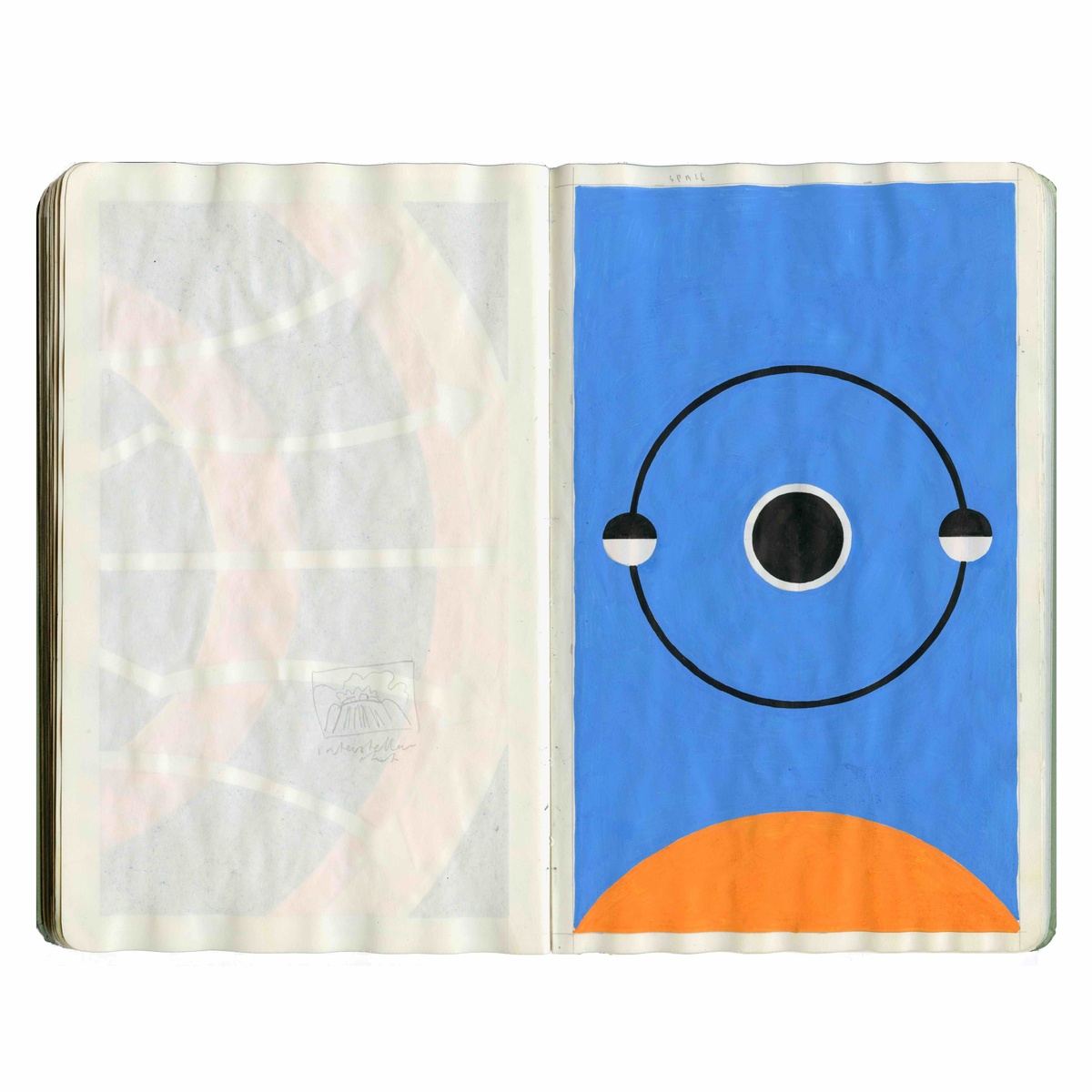 Japan, both in terms of the Tōhoku earthquake and tsunami, along with its cultural pastiche appear to serve a big impact in your life. As a native Brit, what are some elements that fascinate you about Japan and its many sub-cultures?
These titanic forces, normally invisible, occasionally present themselves in dramatic displays of force. The year the Tōhoku earthquake and tsunami struck, a small group of students including myself, were traveling to Japan as part of an anthropological trip funded by the Sasakawa Foundation. We'd been informed that the trip might be put on hold as they were concerned about the nuclear fall out from Fukushima; there was a considerable lack of information. I essentially spent the entire time leading up to the trip fixated on the imagery of the destruction. I suppose it reinvigorated my fascination with tectonic activity.
I can't pinpoint or put into words the exact elements, however, there's a pull to return every year which is incredibly strong…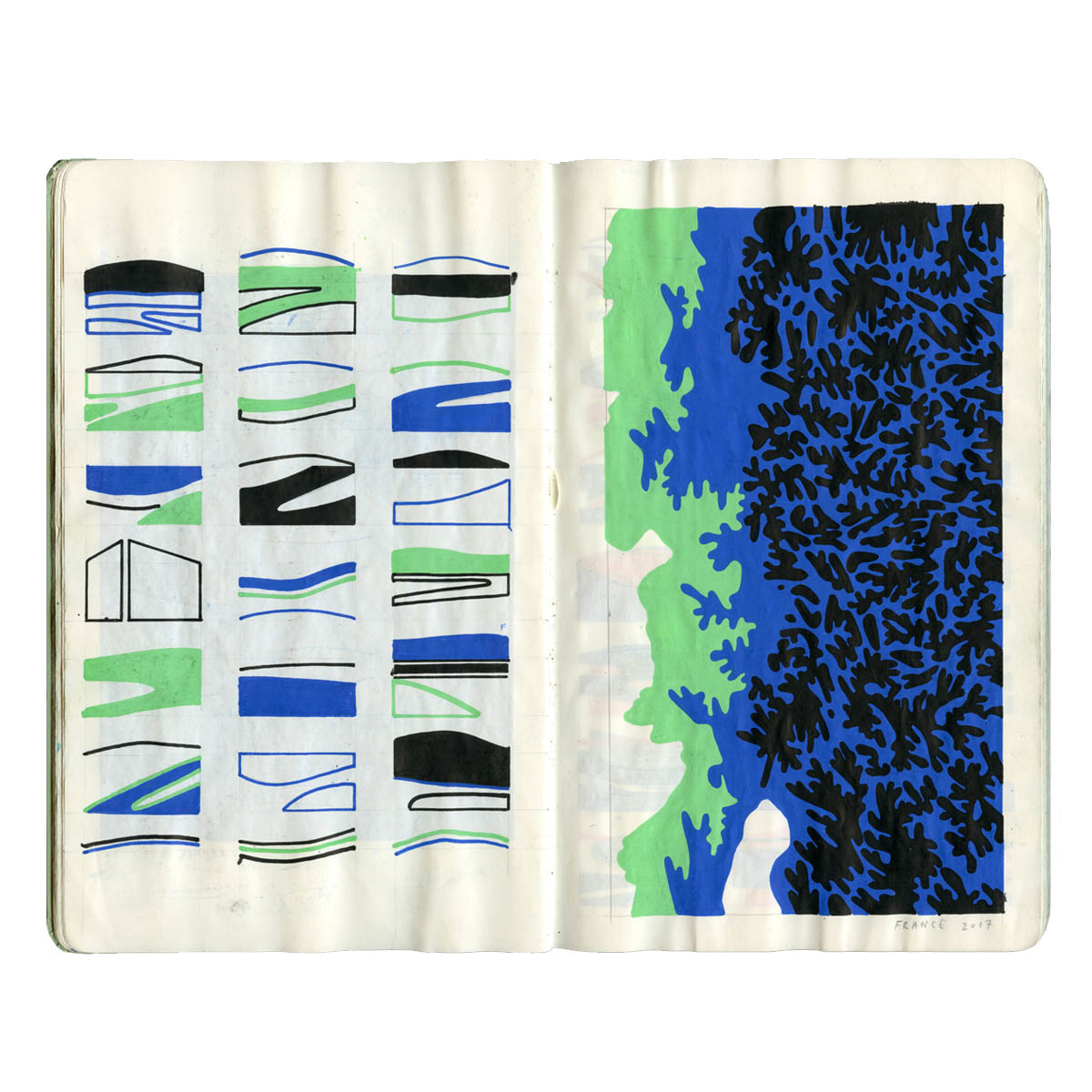 You have a superb sense of color and composition in your illustrations, where your art transcends its geographical nature and reflect enchanting abstracted art pieces. What is your process in achieving this end?
My work involves extensive research before I start a project. The ideas formulate only as a result of reading, writing and creating an excessive amount of small scaled-down versions of drawings. I have two Moleskine sketchbooks, one which I mark with small miniature paintings and a second which consists of pages filled with text with small-scale versions of drawings which will eventually become larger, more intricate drawings. These spaces where I can constantly practice without the pressure of creating final pieces every time is often where my new ideas originate, both in written words and small drawings.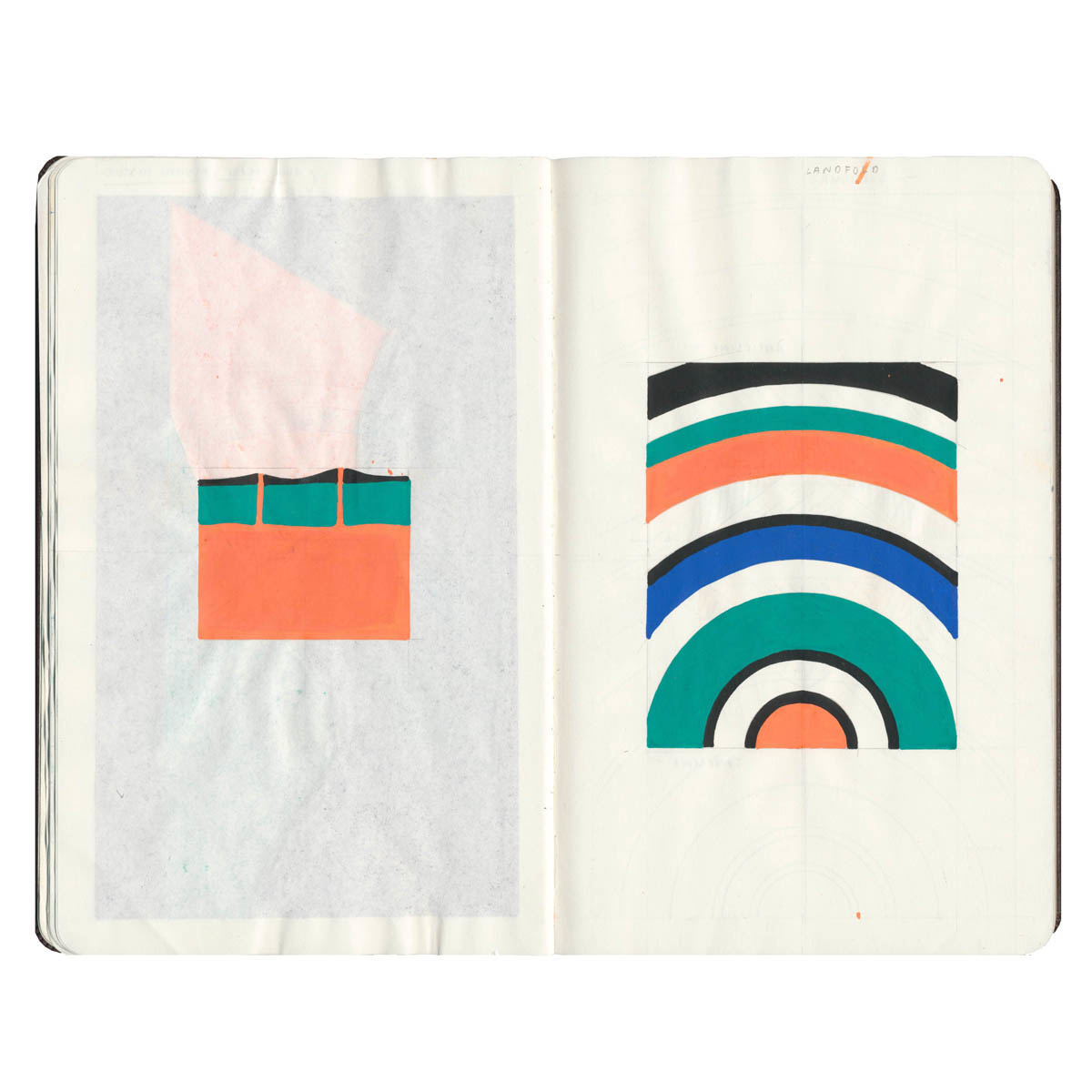 How would you categorize your artistic practice, in terms of both method and the goals you aim to achieve through it?
I would categorize my practice as being an illustrator, however, my skill set can branch into different mediums. In terms of my goals with my work, I'd eventually like to study Scientific Illustration as an MA. It would allow me to understand the techniques to create accurate depictions of geology, flora and fauna. Working more closely with scientists in the field.
I've read that you aspire to join an agency to work alongside scientists in depicting "meteorological and geographical events". Which agencies, in particular, would you like to work with and what can we expect to see from Ella in the near future?
I've just left London with the intent of moving to Fukuoka, Japan next year. As a studious observer of nature, London essentially lacked the variety of nature which I'm so fond of.
After participating in a residency earlier this year at Studio Kura in Itoshima-Shi, I'd like to apply for quite a few more, there are quite a number of residencies which I've set my sights on for next year. In terms of work, my aim is to upscale everything to canvas and have a few more shows next year!
For more from Ella Webb, follow her on Instagram.