Demonstrating that they themselves are far more than just a few energetic beings making dope music, is the trillest, most badass trio of rhythm makers: LA Qoolside. Marika Dahlin and twin brothers Michael and Thomas Mauriello, originally crossed paths during an obscure art program at Biola University, where they first began crafting their insatiable beats and choreographing the dance moves that have made their live show so unbelievably fun to watch.
The group had somewhat of a rebirth at the start of 2017 after having to change its name from LA Poolside to LA Qoolside. The name change was the impetus for a magnificent "funeral" — a half art installation, half musical and dance performance that they hosted in order to leave behind the territorial alias and close the door on an era. "Funeral" marked an exciting moment for the upbeat threesome; one where they could take their art and music into whichever direction they pleased—a rebrand of sorts.
Not only is LA QOOLSIDE a band, but also the three of you have managed to evolve the music and group into more of an artistic statement with performances like the funeral you hosted a few months back. How has this influenced the songs you make?
Thomas: I am totally going to run the risk of sounding highfalutin' and "arty" right now, but it cannot be helped. We all met at art school (yes, we are an art school band), so naturally LA Qoolside is more than just a music project. We think that being an artist is a holistic lifestyle. The way you dress, arrange your room, what you watch, what you post on Instagram, how you pop your popcorn, how you fluff your pillows, the way you pronounce papier-mâché (if you even use the term papier-mâché), all these things should inform and shape the creative process.
Michael: Art should be seen, heard, experienced and lived in. In short, we are musical theater kids, so we know how to put on an experiential production. It's quite a to-do.
Scary Mary: I believe that life informs art and vice versa. I am not even sure if our songs are good; I am too close to them so I can't tell. But I always tell people, even if they don't like the music, they are guaranteed to have a blast at our shows. It's a whole production; it's pretty off-the-wall and unorthodox. Think "Singin' in the Rain" meets Duckie dancing to Otis Redding. Our process begins and ends with experience, which means that we are mindful of our Instagram posts, our props, choreography, music videos, attire, etc. It is all somewhat of a curated experience, in a thrown together, scrappy sort of way. Our experiences help inform our lyrics and beats, our songs give off a vibe, and that vibe directs our visuals. There is a whole "circle of life" thing that we got going on here.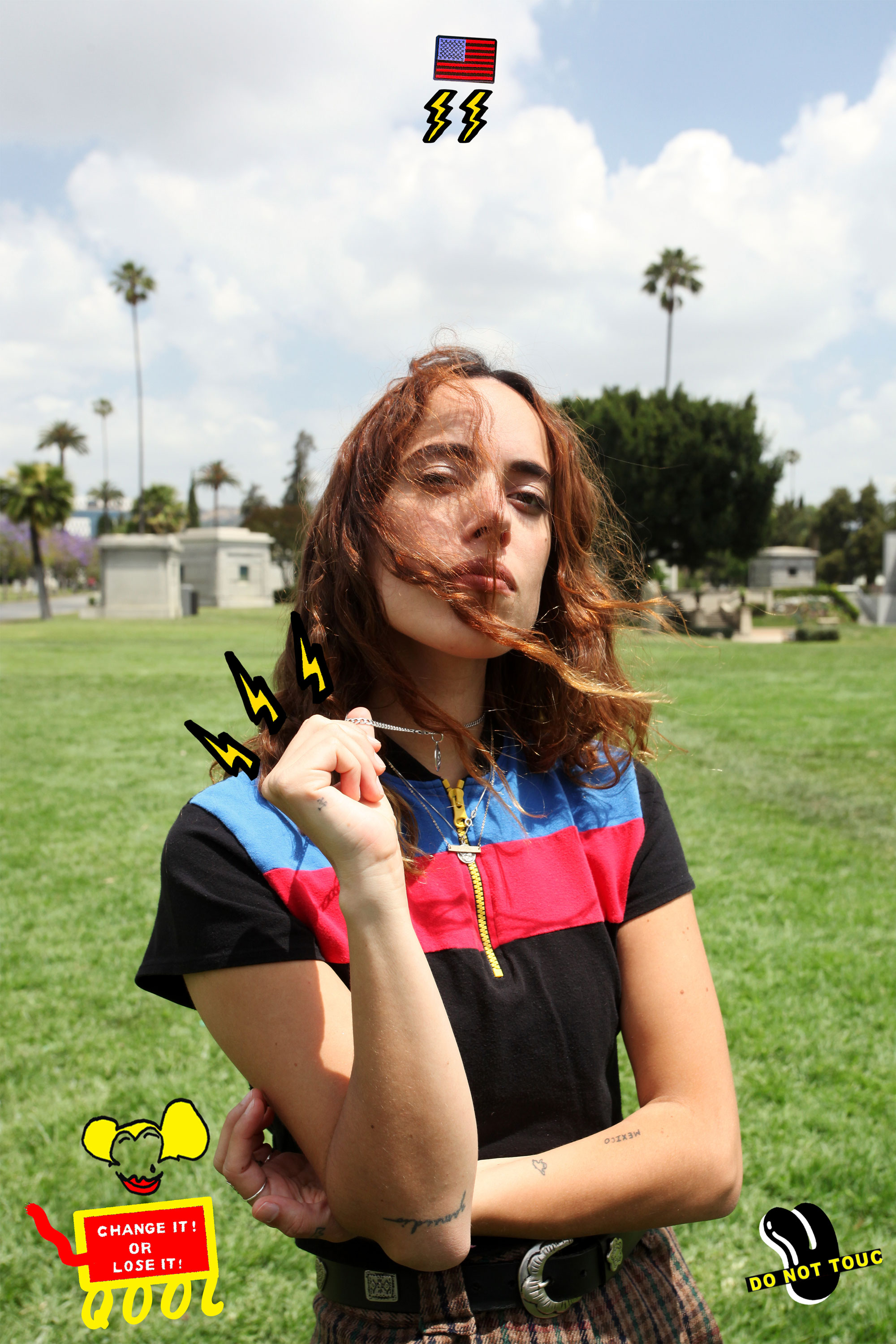 Photos taken by Samantha Grad. Designed by Marika Dahlin.