This is a preview of our feature on Luna Ikuta in upcoming issue 14.
Luna Ikuta and I met in 2010 at Otis College of Art and Design's Summer of Art. Having lurked on her Facebook profile nights before our first day, I spotted her in the parking lot and introduced myself. That morning, we exchanged phone numbers, and later that day, we grabbed lunch at a nearby Italian restaurant, where we shared our stories with each other.
What I've always found outstanding about Luna's work is her craftsmanship, experimentation with diverse textures and materials, and genuine passion to fuse her ethnic heritage and bicultural upbringing into objects, furniture, apparel, and two-dimensional works. Her unique point of view is distinctly defined by her willingness to channel pride in who she is and where she comes from into artistic expression that's simple, practical, and elegantly assessable. Her creative output, a combination of industrial design, sculpture, installation, and video aims to heighten the way we interact with objects around us, awaken our senses, and alter our perception of our own tangible reality.
You were born in Tokyo, raised in the San Fernando Valley, educated in Providence, and are now living and working in Pasadena. How have these environments shaped who you are as a Japanese American artist and designer?
Since my Dad's job had us constantly relocating to different states, I was never in the same place for more than a few years. Every location had its unique trademark and social atmosphere, so I've grown accustomed to adapting to different environments quickly. My parents are both Japanese so despite being in the States, I was living in a predominantly Japanese home. My bicultural upbringing has had a large influence on the meaning behind my work and the aesthetics I am drawn to; however, since I'm Americanized, I believe my influences are a fusion of both American and Asian culture. When I talk about my work in America, people react saying, "Oh, that's so Japanese," but when I express the same thoughts in Japan I receive, "Oh, that's so American." Being able to simultaneously relate to different cultures puts me in an unconfined space that has helped me create without boundaries.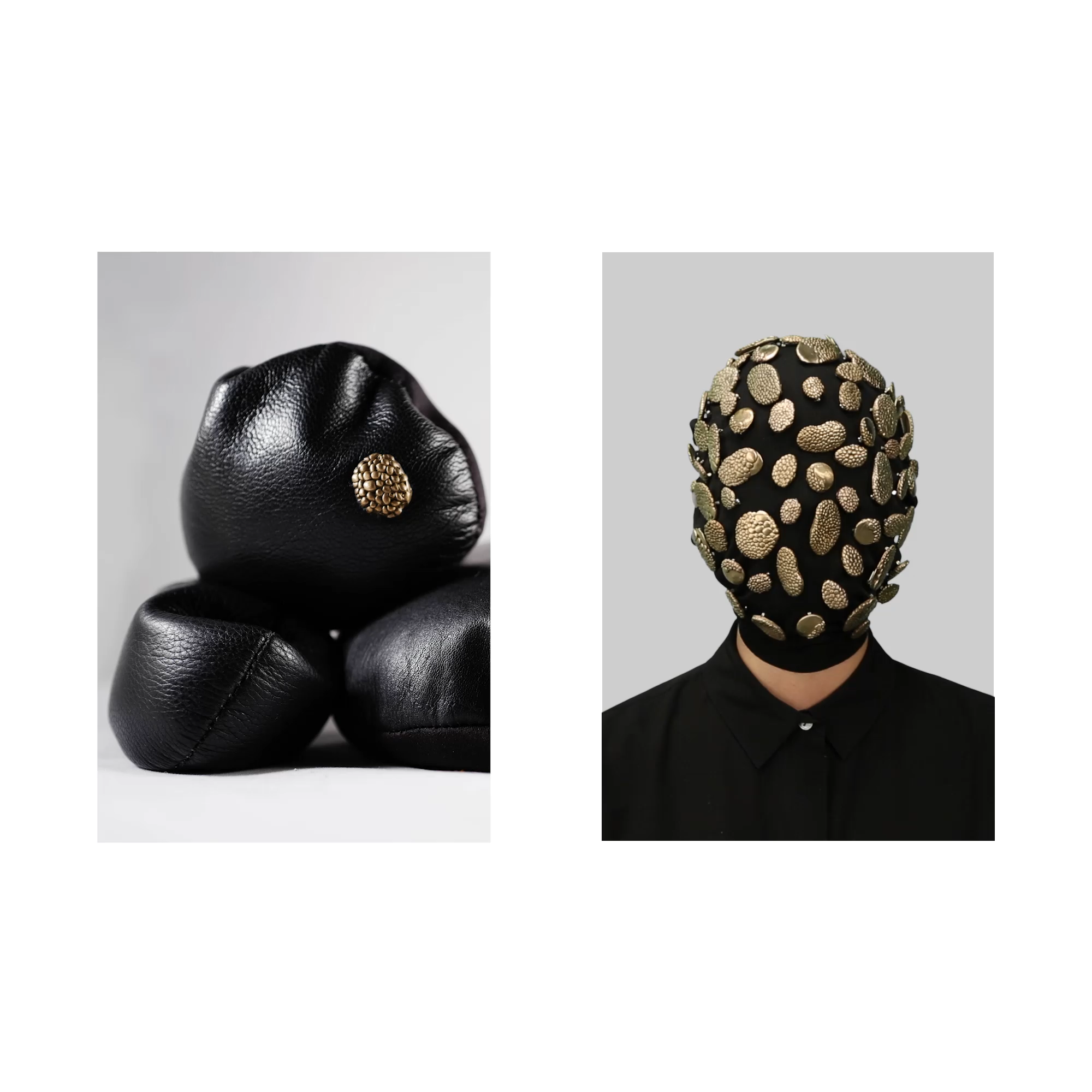 Talk to me about your creative practice. What mediums are you working with and how would you describe your style?
My creative practice isn't limited to one category and I never want to confine myself to just doing one thing. I love art, fashion, furniture, jewelry, music, etc. I venture across a lot of mediums and I want to create a world under my aesthetic umbrella. My background as a product designer has instilled a fascination with how objects evoke visceral reactions and suggest perceived value. As an artist, I engage with materials to celebrate their intrinsic character such as weight, color, temperature, and texture. I work across mediums to create work informed by psychological studies of "preciousness," focusing on creating objects that waken our senses. Bridging the world of art and design, these objects are a reflection of how I value texture, symbolism, and material. My color palette is often monochromatic, more often black. I am also always wearing black, and that's because I believe it is the richest of all color. There is no end to the beauty of black.  
Tell me about the new project you're working on.
Currently, I am focusing on building a brand and design house called MUGEN. In Japanese, mugen has two meanings, infinity and dreams. It's an old word that isn't used so often in colloquial speech, but the term perfectly fits the kind of creative space I want to immerse myself into.
For more from Luna Ikuta follow her on Instagram: @luna_ikuta.
Portrait by Samantha Grad.