This is a preview of our feature on Jemima in upcoming issue 19, out March 28th.
It's cold in Brooklyn, and she shows up in a bundle of shearling, a wind-whipped rosiness outlines her warm smile. There's an involuntary elegance about artist Jemima Kirke—in her speech, in her movements—that breathes midmorning Sunday: unhurried and fluid and assured and stoic. I want to accredit it to her being a mother, but I don't think that's fair to her; to being a painter, too, but that's not entirely fair, either.
In no exclusive or fixed order, Kirke is an artist, a collector, a mother, a lover, a sister, a friend, and a muse. "I never know anymore who has a preconceived notion of who I am and who doesn't. I'm an artist. I would normally say a painter, but I have other ideas lately," she tells me. Acting falls in there on occasion, as does directing, but painting, especially people, is what she does.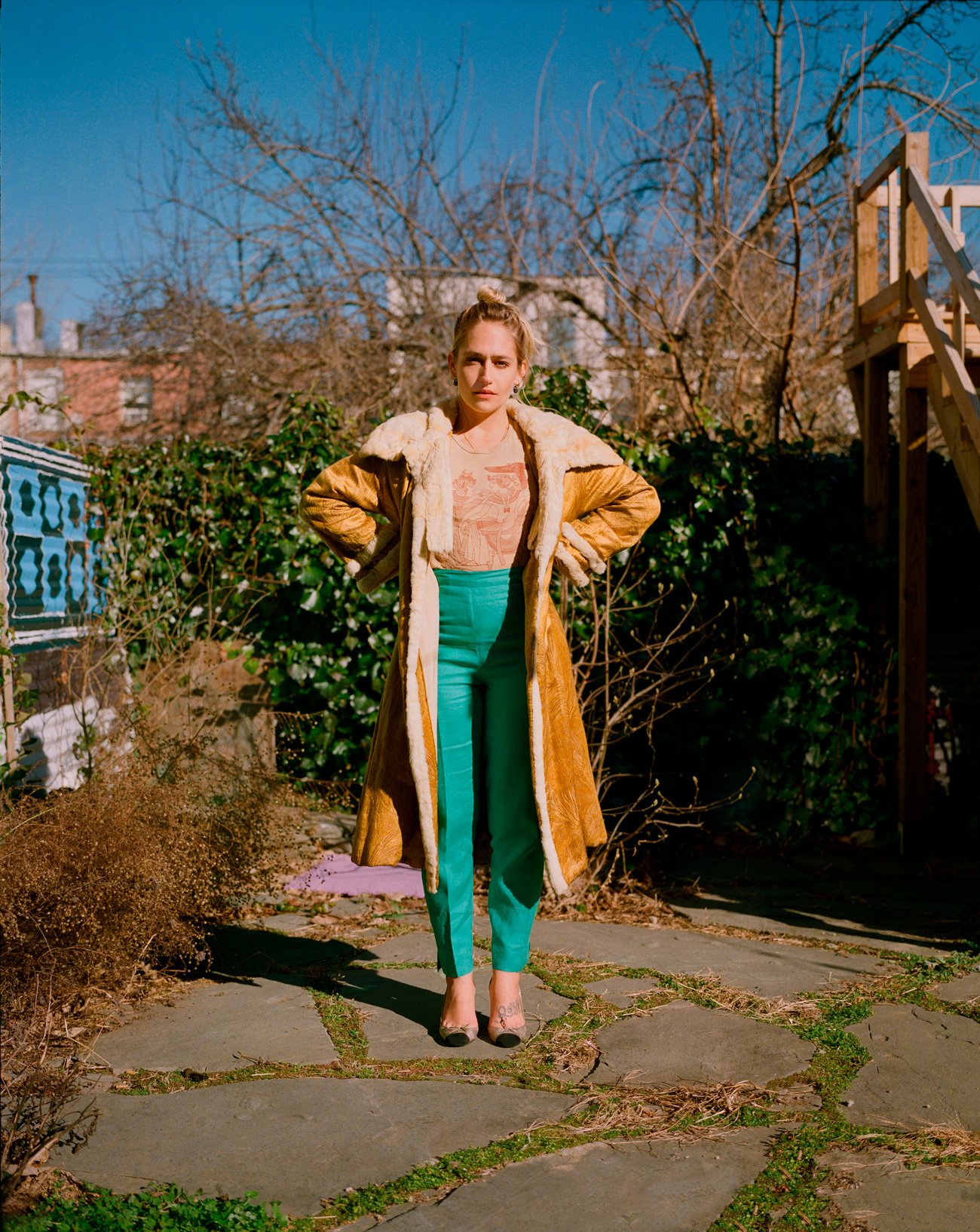 This winter, Brooklyn's Sargent's Daughters Gallery hosted her most recent series of paintings in a show she called "Scamp." The subjects are all children, an idea Kirke shelved for years until finally, thankfully, working up the courage to give life to her pipe dream. "For some reason it was inaccessible, and I don't know why. No, I do know why—it's because, in my head, it was so perfect that I didn't want to do it because then it wouldn't be. Having a kid in front of me is such a gift—it's such a juicy opportunity, and I didn't want to waste that, so it's nerve-racking, because it's like, this could be so, so good." And they are. In broad strokes and warm colors, Kirke captures the wide-eyed aplomb the world has yet to eat away at. With their tiny hands and telling shoulders, children sit or stand in whichever pose Kirke was able to catch, unwittingly trusting and indifferent to the woman in front of them. "Each time I draw a kid it's impulsive—it has to be. Their cheeks and their stupid haircuts—everything."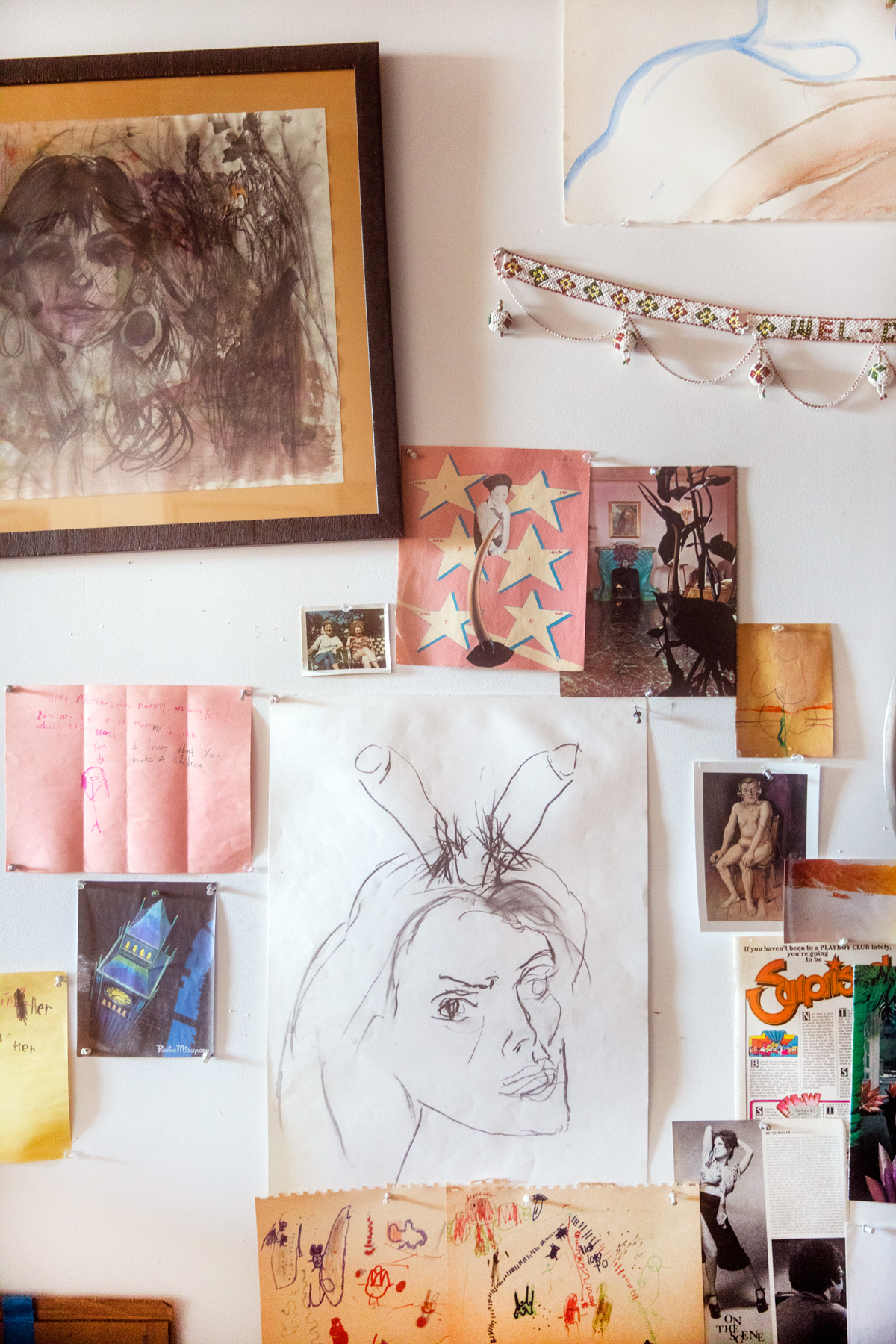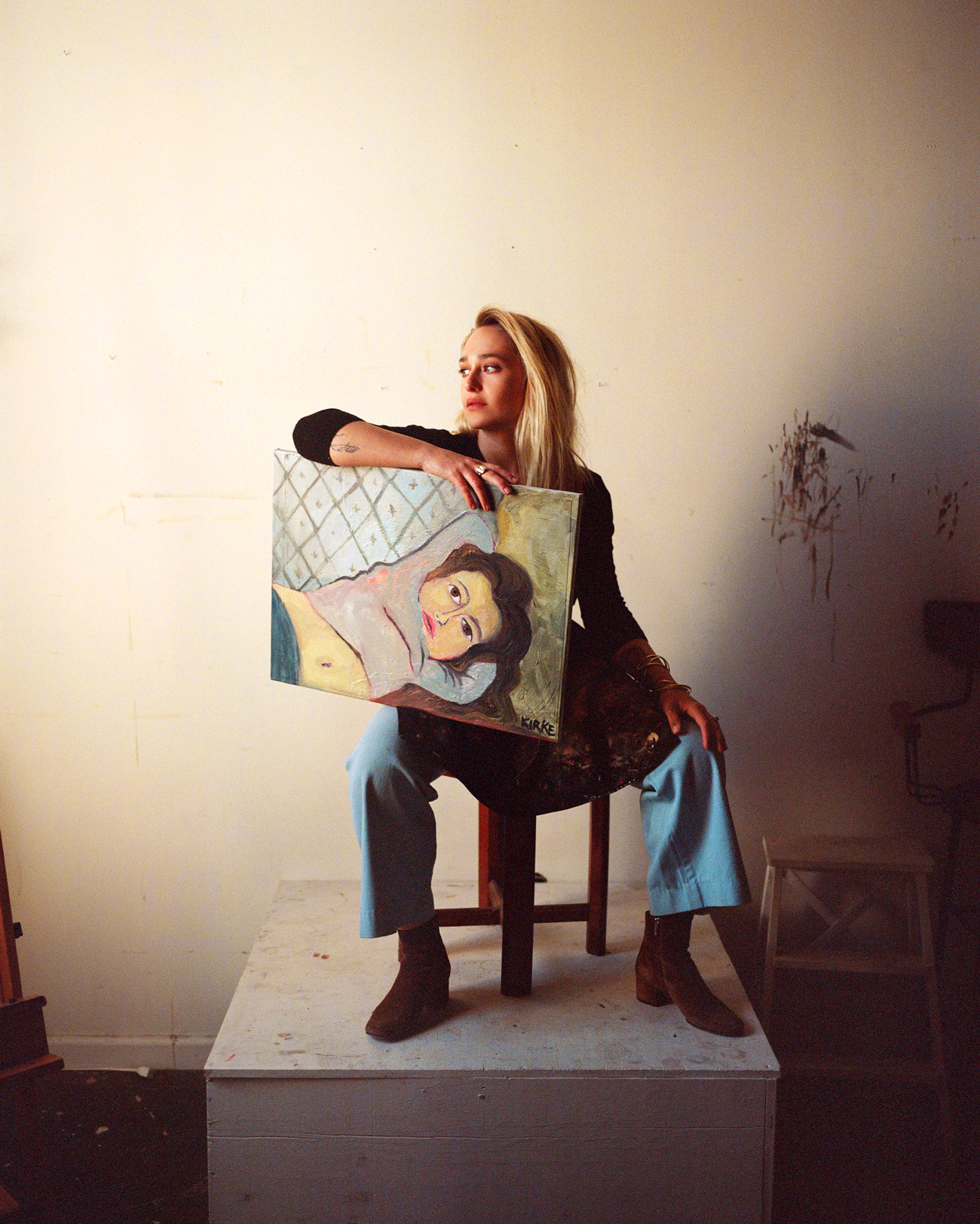 These kids, ingenuous and unabashed, each wear a vintage costume, something they chose off of Kirke's studio wall and which felt a certain way to them. Kirke is a collector (more on this later), and this collection of petite wearables was really important to the series. Beautiful circus costumes and 1950s Ben Cooper Halloween costumes with the character names and faces emblazoned on the chests. One little girl wears a Tweety Bird dress, and I'm overcome with nostalgia and some sadness.
Propped up by these conscious costumes are their singular faces, and it's a nod to that innocence and the undeveloped armor they have yet to need or understand that "Scamp" realizes: "when we're out in the world we all have this layer of costume that we put on in order to have some buffer between us and everything else, and that's the thing that's so heartbreaking about kids—that they don't have that and you're seeing them develop that."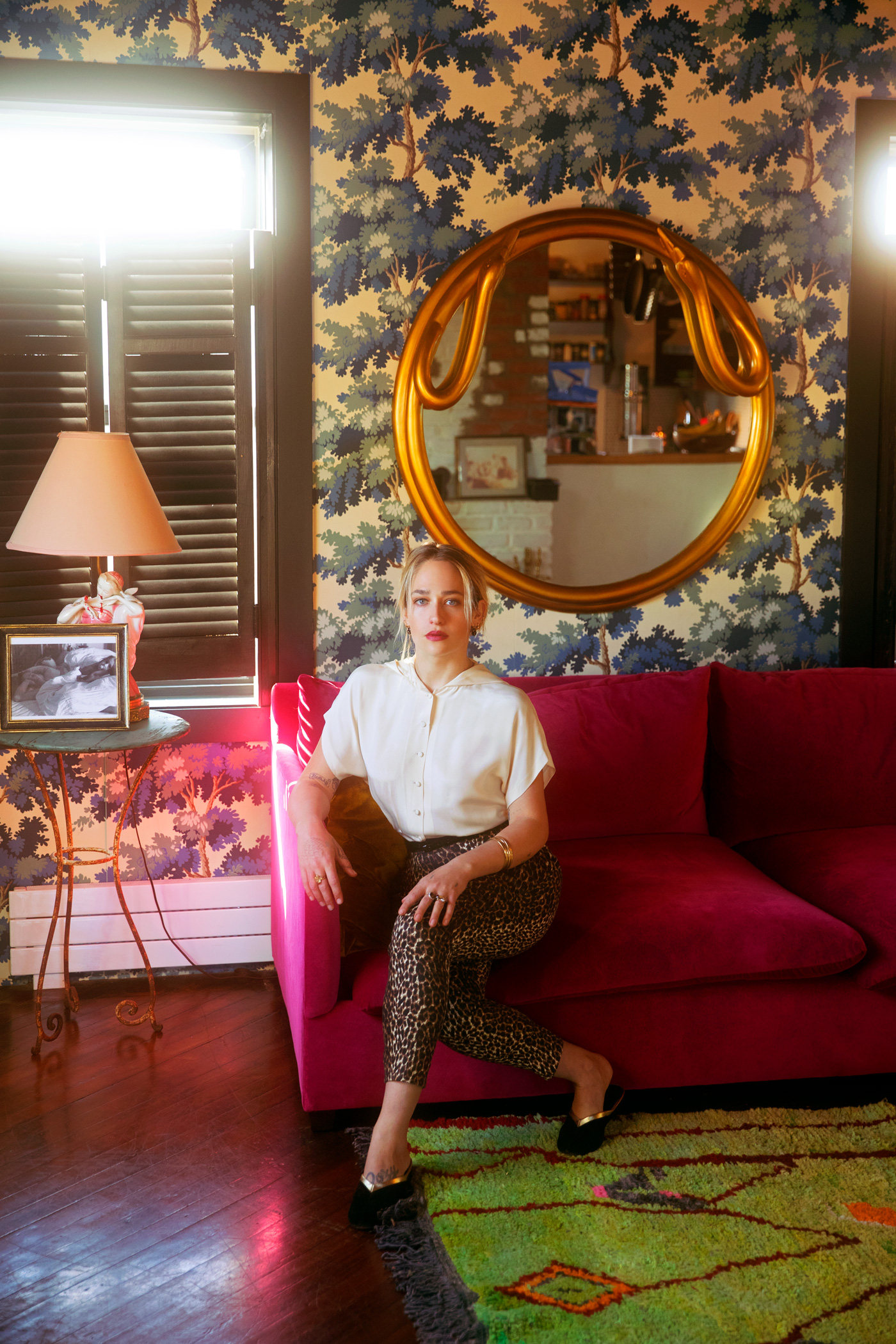 Kirke's costume is a macramé tank top over a black long-sleeved shirt trailed by more black from the waist down. After graduating from RISD, Kirke bopped around Florida and found herself working at an art supply store. "I hadn't painted in months. This guy came in to buy paint one day, and we got to talking. He said, listen: I have this studio if you ever want to share the space I can set you up in the corner and you can paint." After some weeks of internal debate, she took him up on it: "I've got to do something, I have to make something," she reckoned. And so she painted. She painted him, and as time and word went on, just about everyone else in the small Florida town sat down for her, and one by one, she painted them, too. "And that's sort of where it started, out of necessity, really. Since then I never stopped. I love the idea that you can paint a face and it's not a photo. That's what sticks with me—this is not a photograph. I'm just using this person to make something else; this isn't really them, anyway, so I have this freedom to sort of use what I want from them or not."
For more from Jemima, follow @jemima_jo_kirke on Instagram.
Photography by Anna Ottum.