Let's face it, music's physical form is a dying art. Meegan Barnes' work, on the other hand, takes us back to that time before music was a commodity, and reminds us of each and every album's inherent beauty. Set up in the boutique flower shop, Flowerboy Project in DTLA this past Thursday night, Barnes held an opening for her latest collection of ceramics: replicas of her favorite old cassettes.
With classics ranging from "Nevermind" by Nirvana to Salt n Pepa's "Let's Talk About Sex," we truly gained some insight into Meegan's musical tastes, both now and then. Seeing these albums in such a concrete, purposeful setting was a wonderful and refreshing take on an art form so readily taken for granted in the days of SoundCloud and streaming.
Typically dedicated to creating ceramic butt vases (as you can tell by the butt tattooed on her bicep), Meegan recently deviated a bit for nostalgia's sake. "I started doing the cassettes this year—I took a break from the butts. Once I had the idea, I had to see it through," she told me. "I may even keep on doing them. These are my top thirty of more than sixty living in my mom's basement."
The 30 classics Meegan scavenged had obviously taken a bit of a beating over the years, some ruined with water stains and mildew. After hours of Amazon searches retrieving some more well-preserved versions for upwards of forty dollars, she restored visions of their former glory. With hand-glazed imagery on similarly unique ceramic blocks, Meegan's work places a reverent and funky spin on the art of the everyday.
For more from Meegan Barnes follow her on Instagram: @meeganbarnes.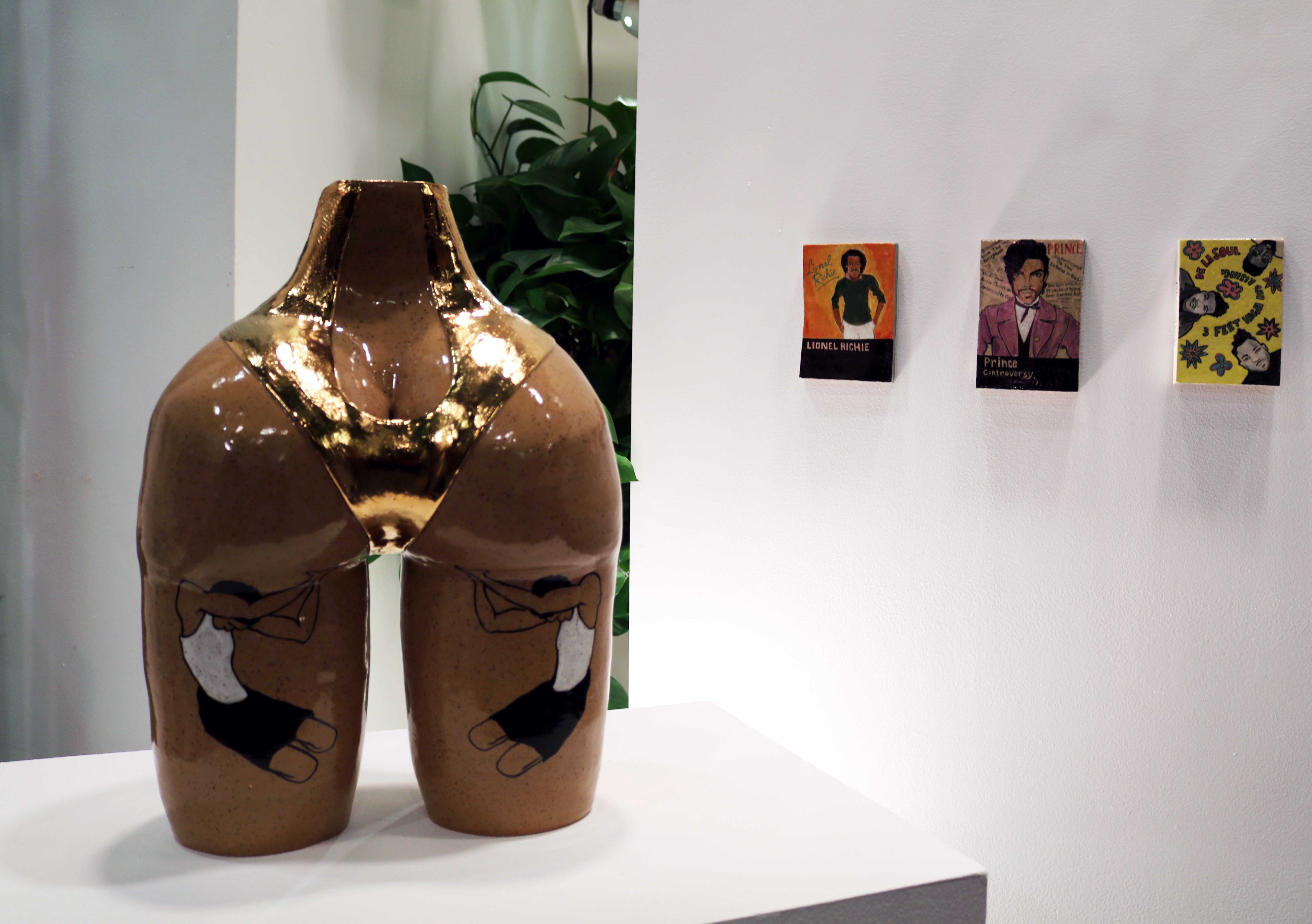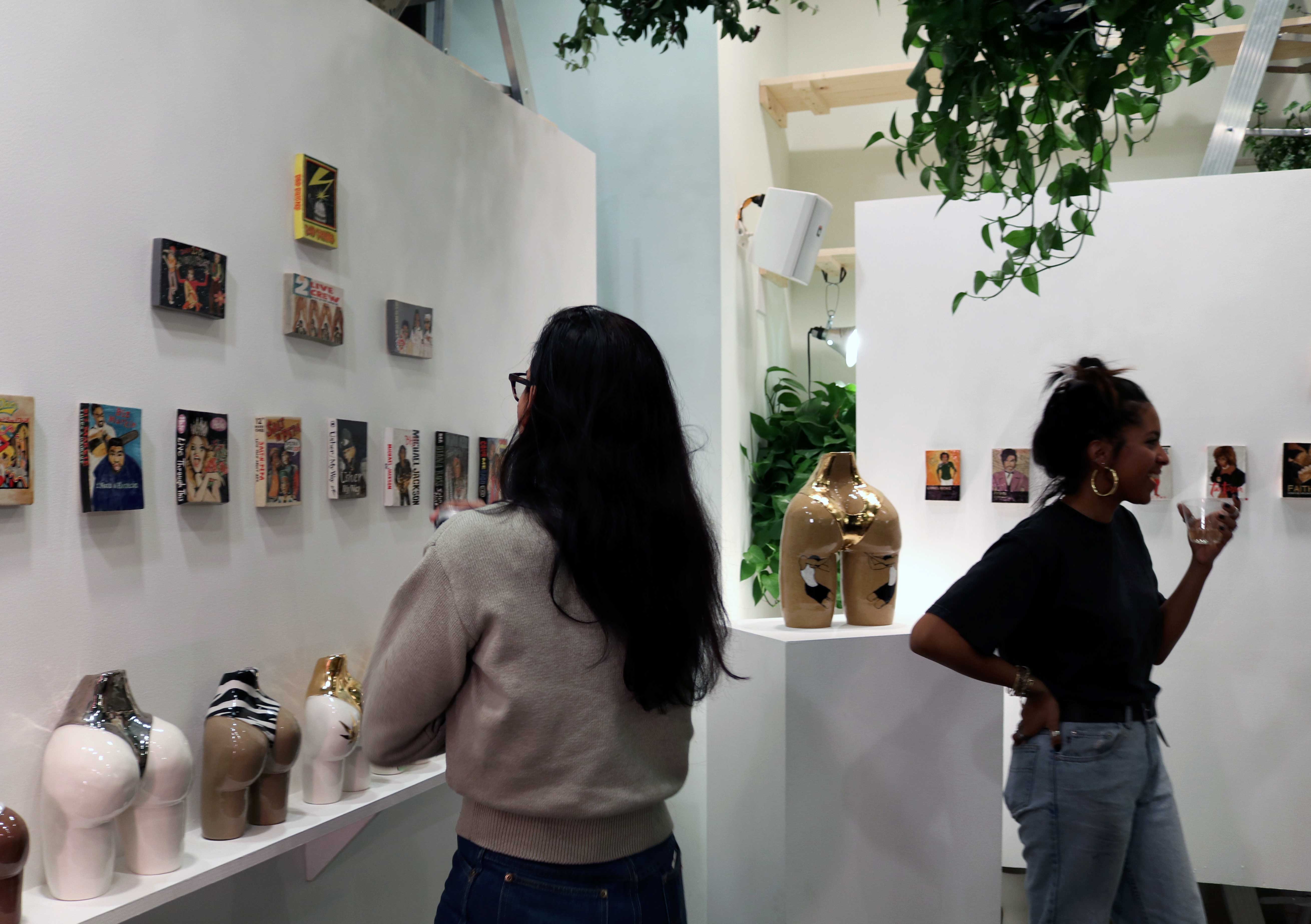 All photos taken by Lindsey Pannor.